BETTER LIFE NATURAL
PET FOODS
Your Pet's Health Food Store
For a full description of our products, services and online shopping
Exclusive Distributor of premium,
all natural Dog and Cat Food
for Las Cruces, New Mexico
El Paso, Texas and surrounding areas.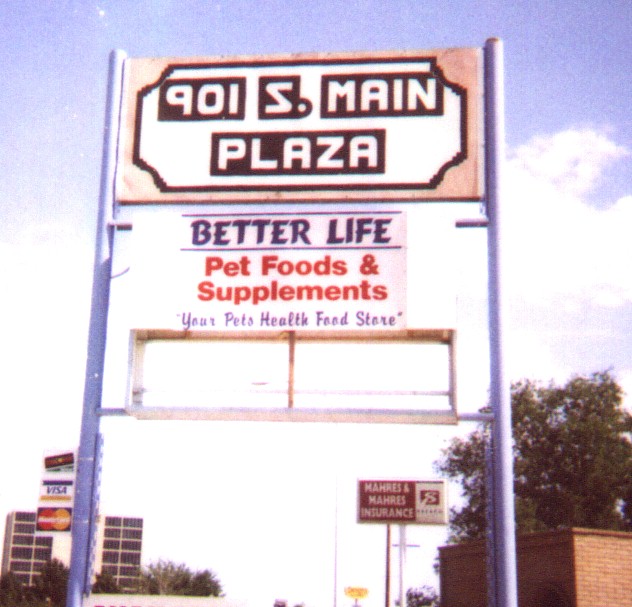 901 S. Main
Las Cruces, New Mexico
505-527-9265
505-527-2458 FAX
1-866-826-7002 TOLL FREE
For a Longer, healthier,
better life
For your dog & caT...

"Natural Pet Foods"
Whole fruits, vegetables, and grains.
Quality meats and nutrient dense ingredients.
Competitive Pricing and Wholesale Discounts.
Some of the natural dog & cat food products we carry:

AvoDiets

, Canidae,
Holistic Blend, Pinnacle,
Premium Edge, Simply Natural,
Wellness, Wysong,
plus natural and holistic
supplements. WHY NATURAL?

NO By-Products
NO Flours / Fractioned Ingredients
NO Artificial Color or Flavor Enhancers
NO Ingredient Stacking
NO Chemicals Additives