LCSRA

OFFICIAL

APPAREL
LCSRA has official apparel with a new logo.

Hats, T shirts, sweat shirts, etc.

By purchasing the official apparel from the HOUSE OF

GRAFFICS

from the web site below you will support LCSRA and a local merchant.

The web site will be open through March 14, close for 2 weeks, and then reopen.

Make a purchase now for the start of the season.

Go to:

https://

lcranm.itemorder.com

/sale
Announcements
Recertification
The recertification process is entirely new. You will need to visit your profile, get a background check if over 18, and sign up for the grassroots recertification class (on line). You cannot referee any USSF matches in 2020 unless you recertify for 2020. Please click here for the link.
For those wanting to become a USSF referee, you can also use this link and register as a Grassroots Referee. New referees must also complete some classroom and field work after you have completed the on line course.
New Web Master:
Thankfully, Jose Briones has agreed to take over Web Master chores and design a new page. I have been an interim Web Master for several years and I am thankful Jose has agreed to take over the task. The web page will have a new look.
Meeting attendance will be directly related to the number of assignments.
If referees don't attend meetings to learn USSF LAW changes, local rules changes,
etc., they will be less likely to received assignments.
-------------------------------------------------------------------------------------------------------------------
Laws of the Game
Laws and changes go to IFAB web site at: http://theifab.com/document/laws-of-the-game
Go to page 148 for the changes in the 2019-2020 laws.
Summary of Changes (Lindemann edition)
General Meetings:
| | | |
| --- | --- | --- |
| Date | Time | Location |
| January 8, 2020 | 7:00 PM | Gerald Thomas Hall, Room 200 |
| February 12, 2020 | 7:00 PM | Gerald Thomas Hall, Room 200 |
| March 11, 2020 | 7:00 PM | Gerald Thomas Hall, Room 200 |
| April 8, 2020 | 7:00 PM | Gerald Thomas Hall, Room 200 |
| | | |
Links to Tournament Schedules:
New Mexico Youth Soccer
New Mexico State Cup
New Mexico State Soccer Association (Adult)
General Information:
Committee Assignments

Mentoring Request
(Last Updated on 4/11/2016)

(Site Maintained by LCSRA Web Master)
(Click here to send comments concerning these web pages)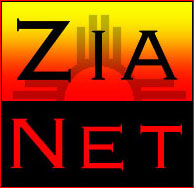 This site is sponsored by ZiaNet, Inc.