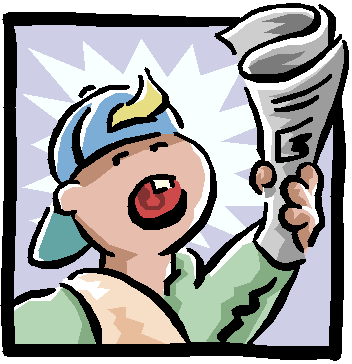 Extra! Extra!
Special CD Offers
Order From:
Al Maxey
P. O. Box 135
Alamogordo, NM
88311

The 2008 Reflections CD Is Now Available. The CD of all the Reflections articles from the past twelve months is now available for purchase on a very special autographed CD for only $10. This includes all shipping costs. Please send either cash or, even better, a check made out to "Al Maxey." This may be ordered in either HTML or WORD formats. Just specify your format preference when ordering. The CD will be mailed out to you the very same day your order is received.
You may also order any or all of the previous five volumes of Reflections on CD. These are only $10 per CD. Just specify which year(s) you want (2003, 2004, 2005, 2006 or 2007). SPECIAL --- Those purchasing all six Reflections CD's (2003 - 2008) will receive FREE the 2008 PowerPoint Sermons CD and also the CD of the Maxey-Broking Debate.
The 2008 PowerPoint Sermons CD Is Now Available. There are 45 complete PowerPoint sermons on this CD: all lessons that I presented here on Sunday mornings during 2008. The 2007 CD was very well-received, and I think you will find the 2008 presentations even better (I've become better at creating PowerPoint presentations). There is also some bonus material on the 2008 CD -- (1) Eleven MS Word handouts which are outlines and questions dealing with some of the sermons presented in 2008 -- these handouts were used in our small group studies, (2) a complete PowerPoint series on my class dealing with the biographies of several of the great Christian hymnists, and (3) a complete PowerPoint series on my class "The History and Transmission of the Bible." I believe you'll find all of this material very interesting and useful. The cost is only $15, which also covers shipping. For a complete listing of all the sermon titles for the 2008 CD Click Here.
The Maxey-Broking Debate on Patternism Is Now Available on CD. This also includes several issues of my Reflections which dealt with the debate, as well as a document containing all 250+ letters received from readers from all over the world expressing their views of the debate and its two participants (this document is over 70 pages long, and leaves absolutely no doubt as to how the readers felt about the outcome of the debate). The cost of the CD is only $15, which includes shipping and handling.
The original Debates CD is also still available for purchase. Click Here for ordering information. [NOTE: This CD also contains the Maxey-Broking Debate on Patternism, but since a great many of you had previously purchased this CD -- before the newest debate ever took place -- I am offering the new debate on a separate CD as well.]
May our God richly bless you all this coming year, and may His matchless grace be upon you! Also, I sincerely thank you for your continued prayerful support of this ministry! May our Father continue to use it to touch hearts and change lives in 2009, bringing more and more precious souls to Freedom in Christ Jesus.