Our 2007 Vacation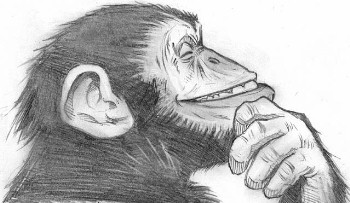 It has been a wonderful year of service to our Lord, our congregation (we have just begun our 10th year here), and to all of you who weekly take time to consider my Reflections on various topics and texts. No matter how much one enjoys one's work, however, it is still good to get away for a time of physical relaxation and mental renewal. That time is here once again for Shelly and me. As you can see by the blissful expression above, my reflection on having the rest of the month of June off has brought a look of contentment to my countenance!!
We will be leaving in a couple of days for Cortez, Colorado, the home of my parents. They will be celebrating their 60th wedding anniversary this coming Saturday, June 9th. We will be worshipping with them on Sunday morning at the Cortez Church of Christ, where my dad serves as one of the elders. A few days later we will head east toward our middle son's home in Missouri. We really look forward to our leisurely drive through New Mexico, Texas, Oklahoma and Missouri. Shelly and I will be worshipping with the Union Hill Church of Christ in Nixa, MO on Father's Day, and will enjoy the sights of the Springfield - Branson area for the entire next week. We especially look forward to Silver Dollar City, one of our favorite spots. Most enjoyable of all, however, will be the time spent with our son, his wife, and four of our eight grandchildren (one of whom, Peyton Austin Maxey, we have yet to see; he's only about nine weeks old). We intend to spoil them rotten ... and then make a run for it.
Since we will be on vacation for the next few weeks, my Reflections will be on hiatus. These studies will return to their normal weekly distribution after my return to work the first week in July. Until then, may God bless each of you, and we thank you for your continued support of this ministry. Please keep us in your prayers for safe travel as we put a few thousand miles on our little blue Honda Accord.