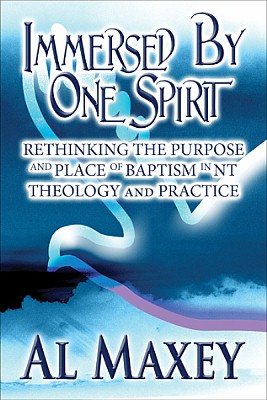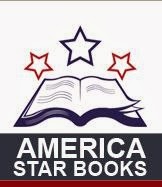 To get your very own personal copy of my new book Immersed By One Spirit (ISBN -- 978-1-4626-6082-7), or to order several copies for friends, family, members of your congregation or the church library, go to the publisher's web site at www.americastarbooks.com. Once you arrive at the America Star Books web site, click on the tab at the top of the page that reads "Online Bookstore." When this page loads, type my name into the space provided in the "Search" box and then click on the search button. This will bring up the ordering information. Just follow the online directions. You may also order this book directly from the publisher by telephone. The number is (443) 918-7141. The book may also be ordered through your local bookstore by giving them the name of the author, publisher, book title (and ISBN). It is also available on Kindle.
In this new book (my third), I have sought to share with the reader my own journey of discovery with respect to the doctrine and practice of baptism. I confess that my views have changed dramatically over the years as I have studied God's Word on this key act of faith that is a central tenet of Christendom. My understandings as I began this spiritual journey are not entirely my convictions today, which has led some to wonder how I arrived at my present perceptions. This book is the answer to that often asked question. To those who are willing to have their convictions challenged and to reflect upon them with eyes focused on God's grace, and who are not afraid of change, I humbly submit this record of one disciple's reflective journey of discovery.
Dr. Barry Perryman, an author and university professor, who wrote the Foreword for this new book, declared: "Al Maxey has honestly offered a progression of his thoughts on baptism that have been formed, revised, and expanded over the last decade. This work is a shining example of a disciple of Christ who openly, honestly, and bravely reviews what he believes and is convicted about. He is not afraid to ask himself if he has embraced error. He does not study the Scriptures to reinforce what he has already become comfortable with. Seldom do we have a written record that chronologically records one's progression of thought on a single subject that is so core to Christendom. To Al's credit, the scholarship within the individual chapters of this book is impeccable. And so I charge you the reader: Do not be fearful as you read and study this work, but rather be thoughtful, be honest, pray for understanding, and endeavor to know the freedom found in Christ Jesus."
SIGNED COPIES OF THIS BOOK
may be purchased directly from the
author by sending a check for $20 (shipping
costs included within the price) made out to
"Al Maxey" to the following mailing address:

Al Maxey
P.O. Box 135
Alamogordo, NM 88311
It is my hope and prayer that you will be edified and encouraged by this study, and that you will freely and widely recommend it to those you know. Please keep this book in your prayers that it may touch many people's hearts and lives, and that it may help the Lord's children, as they go forth into the world proclaiming the Good News, to share a message of love and grace, rather than law and works.