Visit the Rest of The PPDRDG by Returning to the Site Map and Picking Another Page!
The PPDRDG Department of Agriculture
and Migrant Farm Workers Presents:
'Operation Coconut'
March, 1979
Wherein our gallant seamen scour the atoll for
Diego Garcia's famed "seed coconuts" for export
to the "coconut poor" island of Rodriguez.
International Agricultural Relations at their Very Finest!
Thanks to Tom Lawson, "Aggie" Class of 1979 for this info....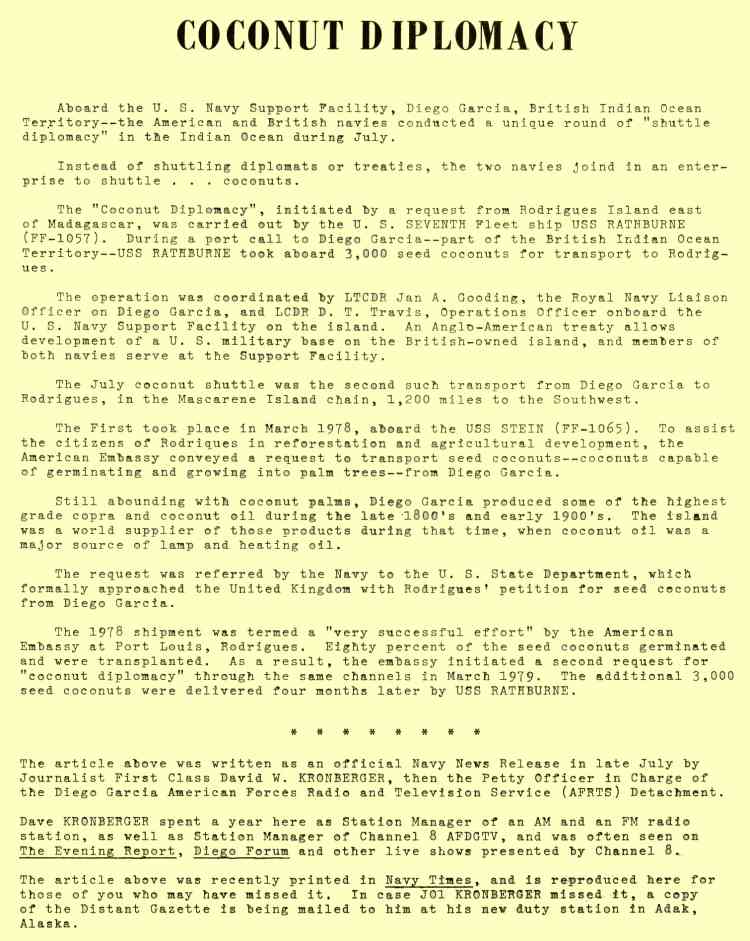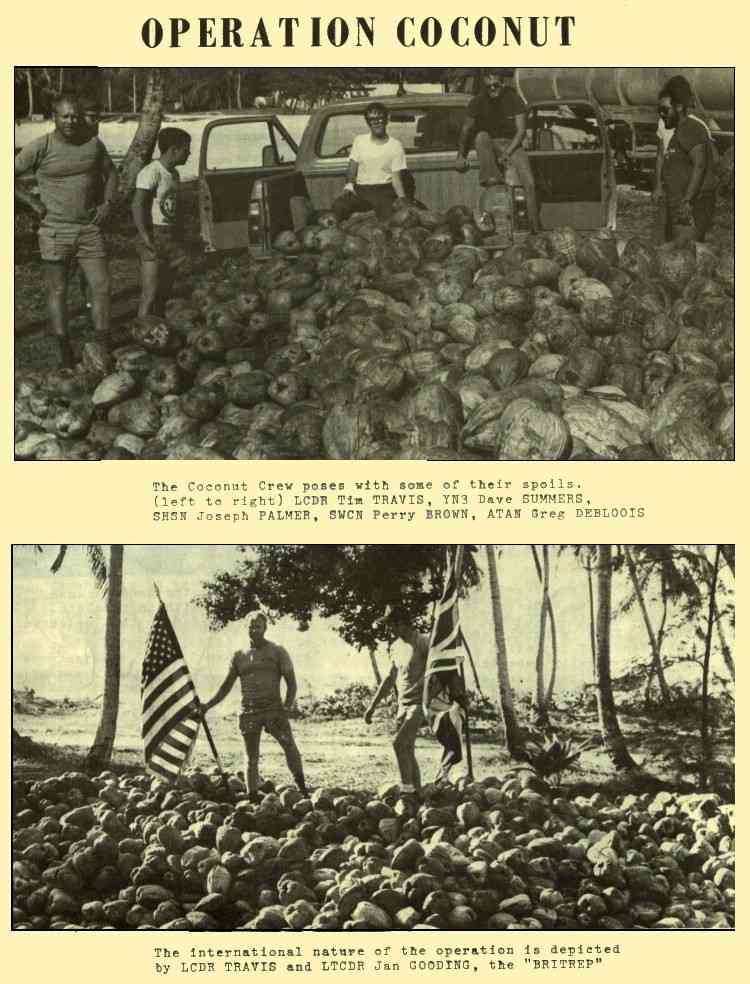 Visit the Rest of The PPDRDG by Returning to the Site Map and Picking Another Page!
Want to use something from this site? See the TERMS OF USE.
This, and everything else I write and every photo I produce is copyrighted by Ted A. Morris, Jr.