BRING A LITTLE, DRINK A LOT. FREE.
What better theme can a bar have?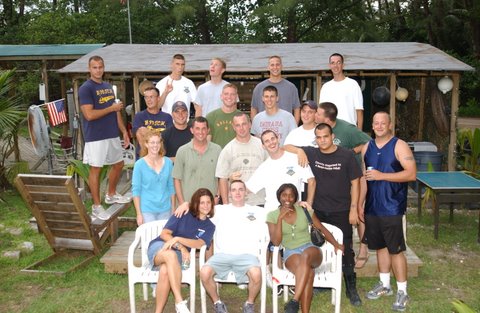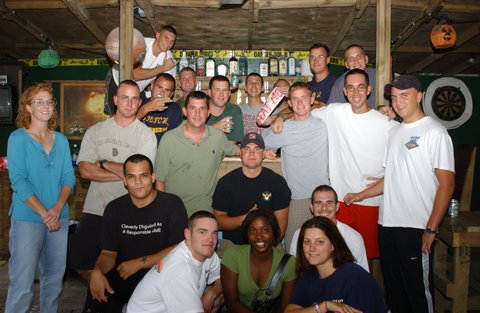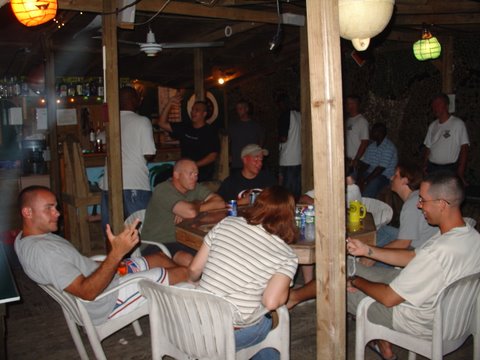 POKER NIGHT
November 2005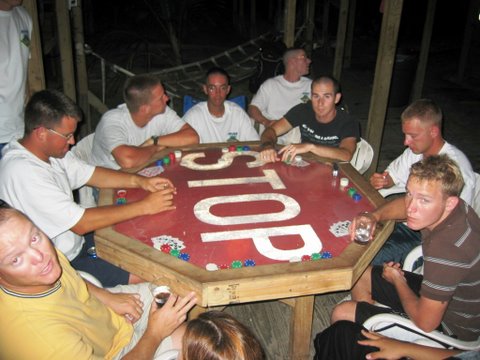 Everybody but one will be a loser...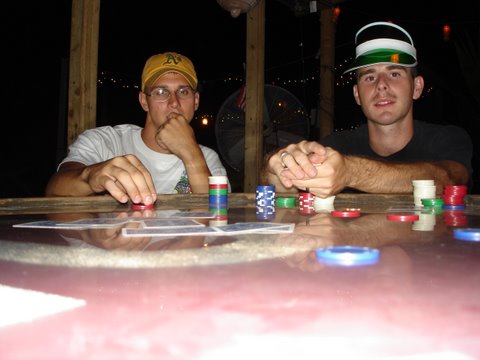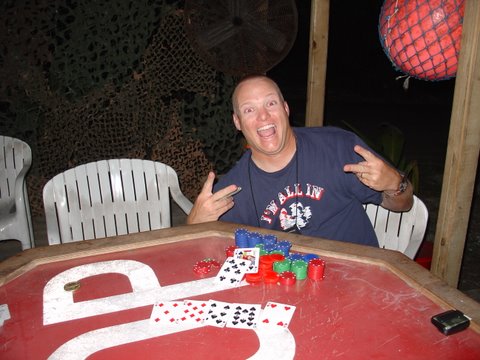 Not enough chips JR, the Champeen!



HELTON'S BIRTHDAY PARTY
November 2005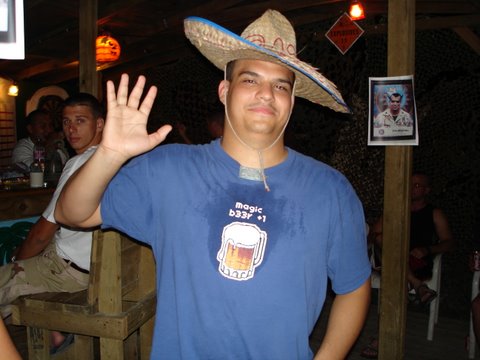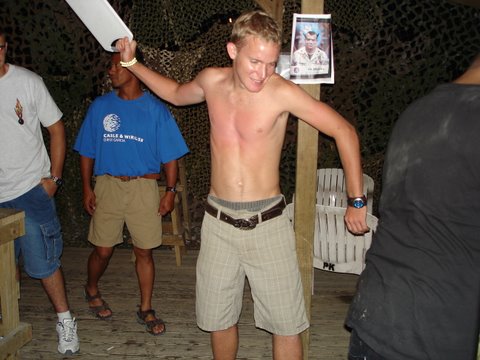 The Birthday Boy Gets his swats from Beam...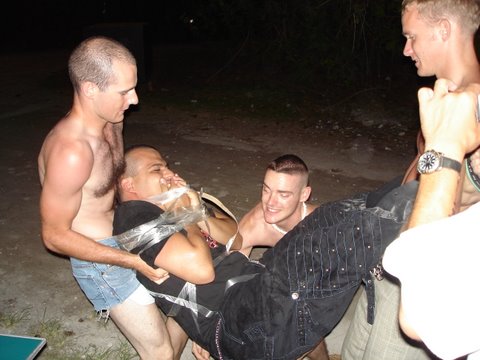 ...and gets thrown in the Ocean.


TOGA PARTY
December 2005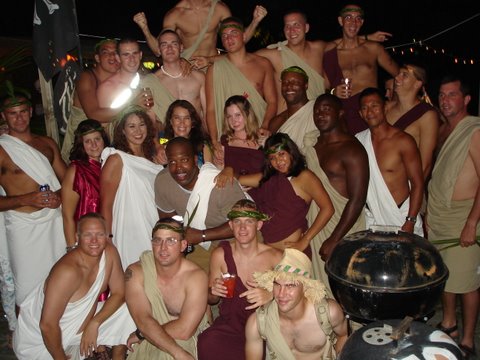 Welcome to 1978.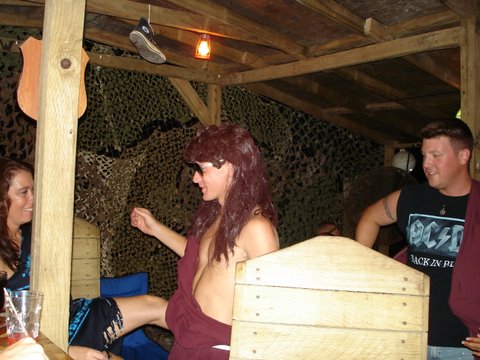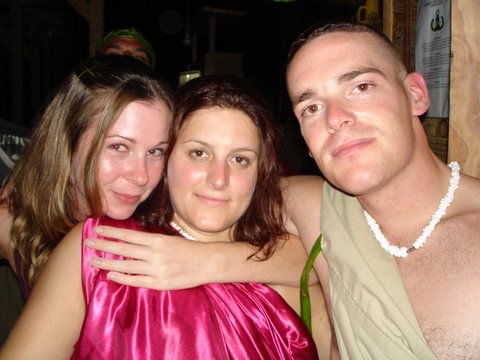 hmmmm... she looks good from the back! Gloria, Mel and Joey. Atta boy, Joey!


STEALING SANTA'S SLEIGH
New Year's Eve, 2005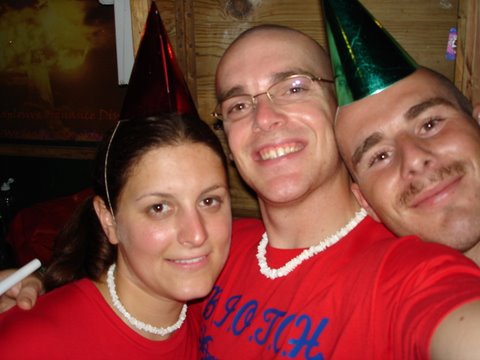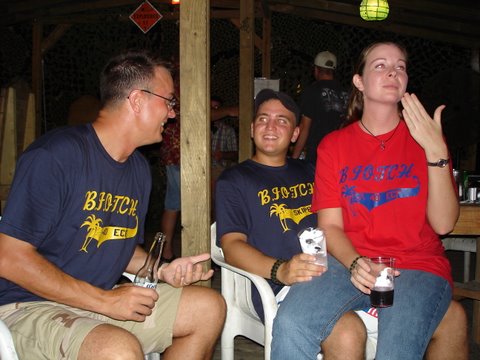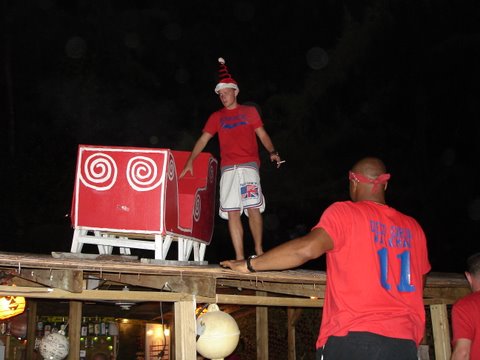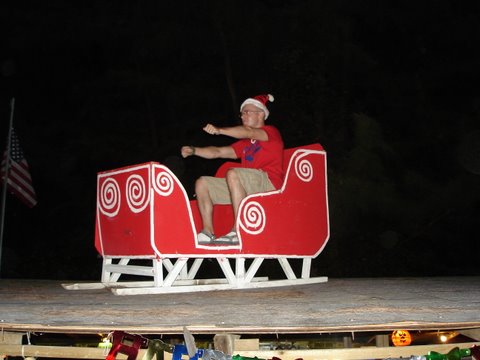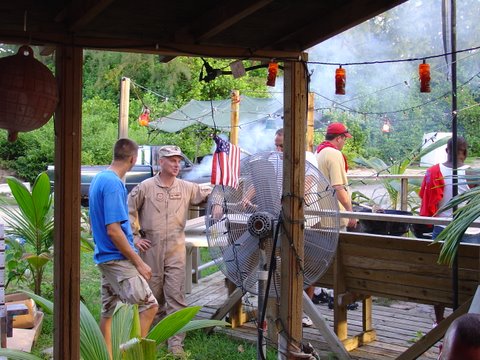 The C.O. either doesn't notice, or doesn't care...



GENERAL MAYHEM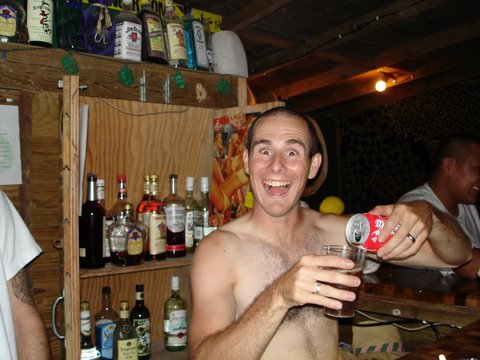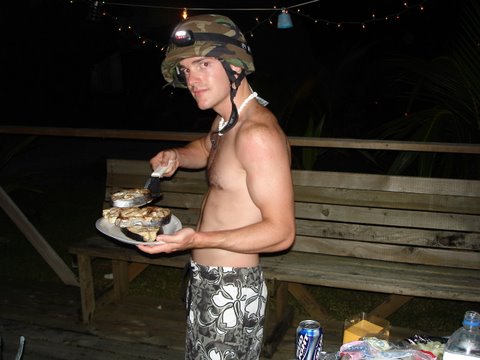 Glenn, the world's best bartender. Joey grills fish steaks.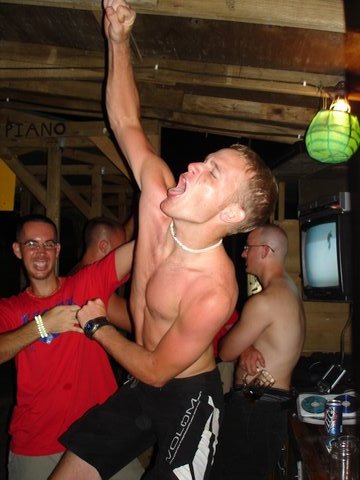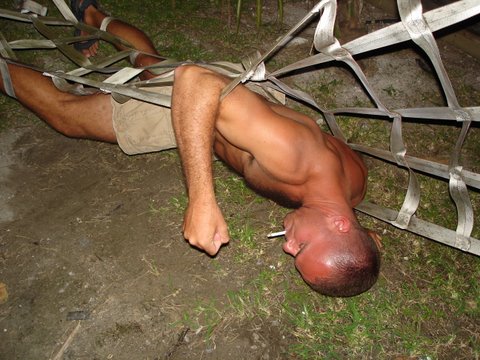 Beam Rocks On. hmmmmm... upside down again?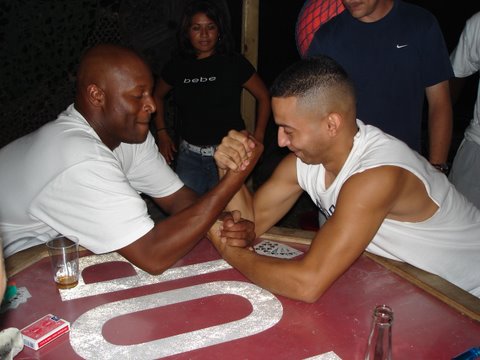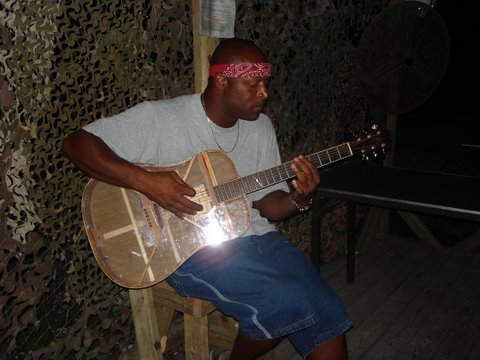 Looks to me like they've got the STOP sign from the Donkey Gate... Kieth knows what he's doing with a guitbox.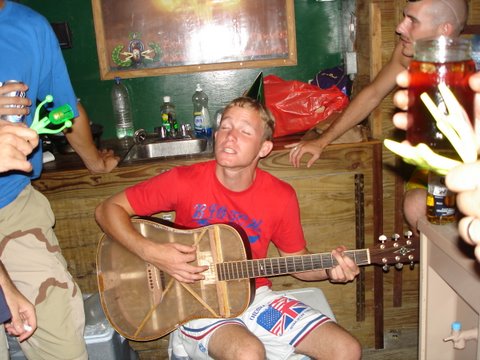 Where's the future-Senator Blutarski when you need him?
Actually, there's really only one reason men learn to play the guitar...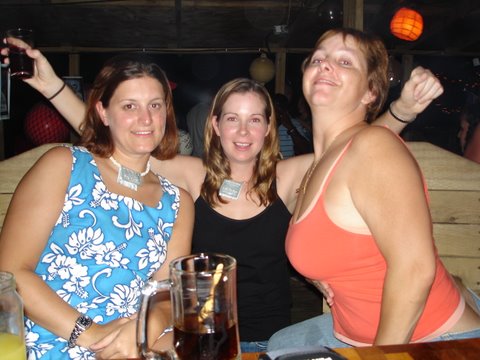 ...and of course it's the only real reason guys head to a bar at all (it's cheaper to drink alone).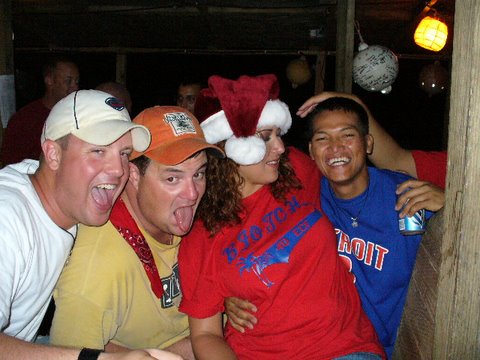 Typical DG Party - 20 boys, a girl, a case of beer, and everybody thinks they're gonna get lucky...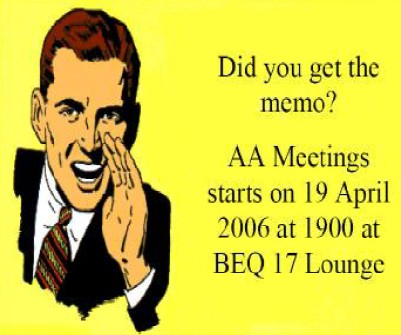 Sadly, it appears that the EOD Bar went the way of the Dodo on August 15, 2006, when the bombers left.
But while it existed, it was great.
War is Hell.