Visit the Rest of The PPDRDG by Returning to the Site Map and Picking Another Page!
DIEGO GARCIA AIR FORCE BASE IN ACTION!
SAAM 2101 "ERNEST WILL"
JULY - AUGUST, 1987
22AF SUPLEMENT - 22AF/CRC 310430ZJUL87

For those of you who've never seen one, this page will link you to the 22nd Air Force Headquarters Crisis Response Center (22AF/CRC) message directing the C-141 and C-5 missions that would move the minesweepers from Norfolk to Diego Garia. The HQ MAC/DOOMS "MAC Mission Directive" was short and basically directs some other operational headquarters to "make it happen." In this case, that was 22nd Air Force, based out of Travis AFB, California. 22AF controlled all the airlift from the Mississippi River westward to the East Coast of Africa. Since most of this mission would take place in 22nd territory, they got the assignment.
In the 22nd message that follows, you'll note a total of 12 missions (9 C-5 & 3 C-141). Eventually, the SAAM grew to 25 MAC missions (mostly C-5) and about 10 KC-10 refueling missions.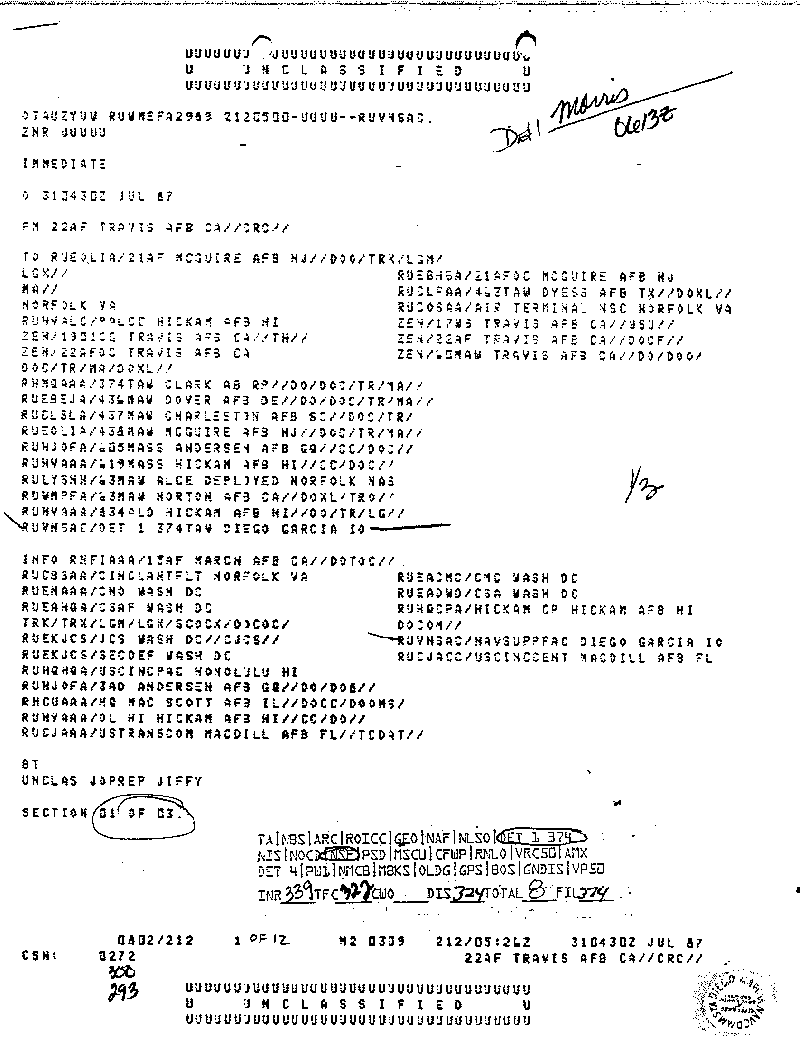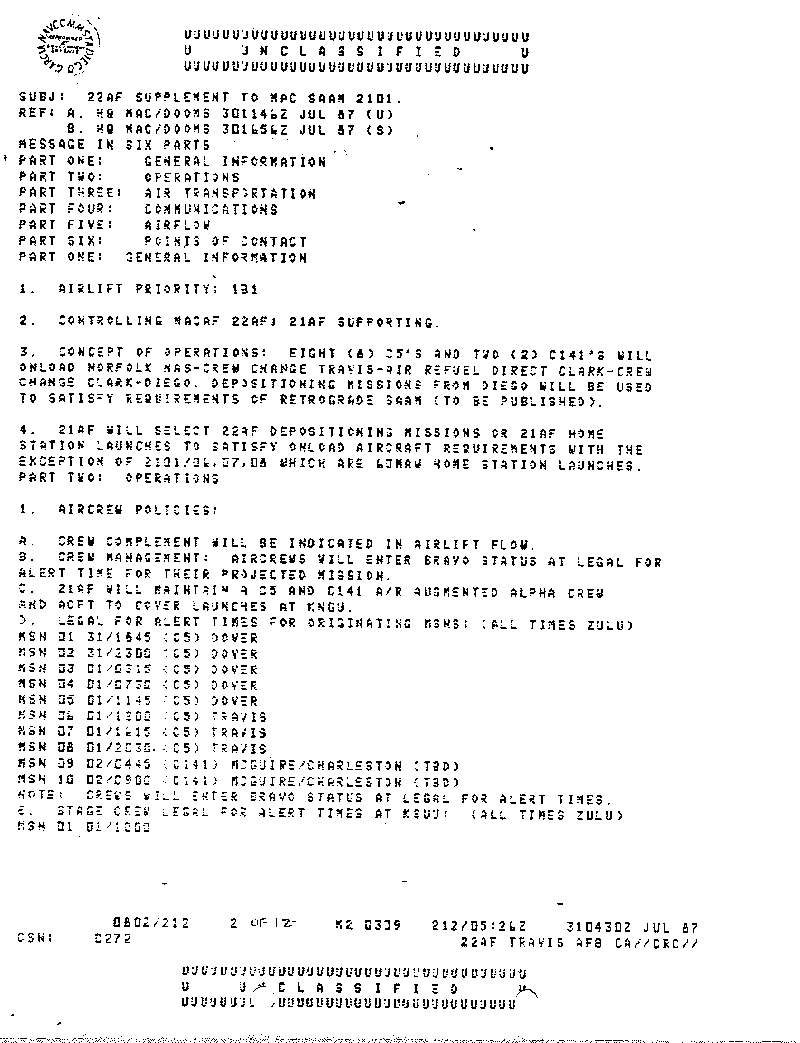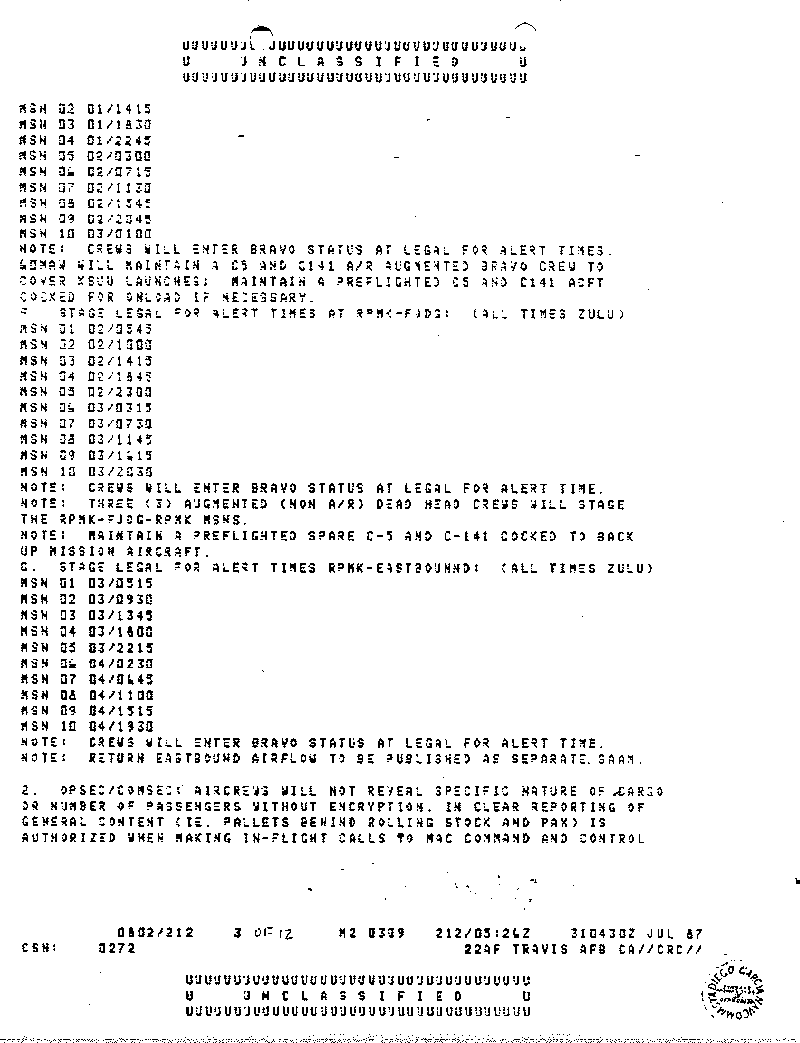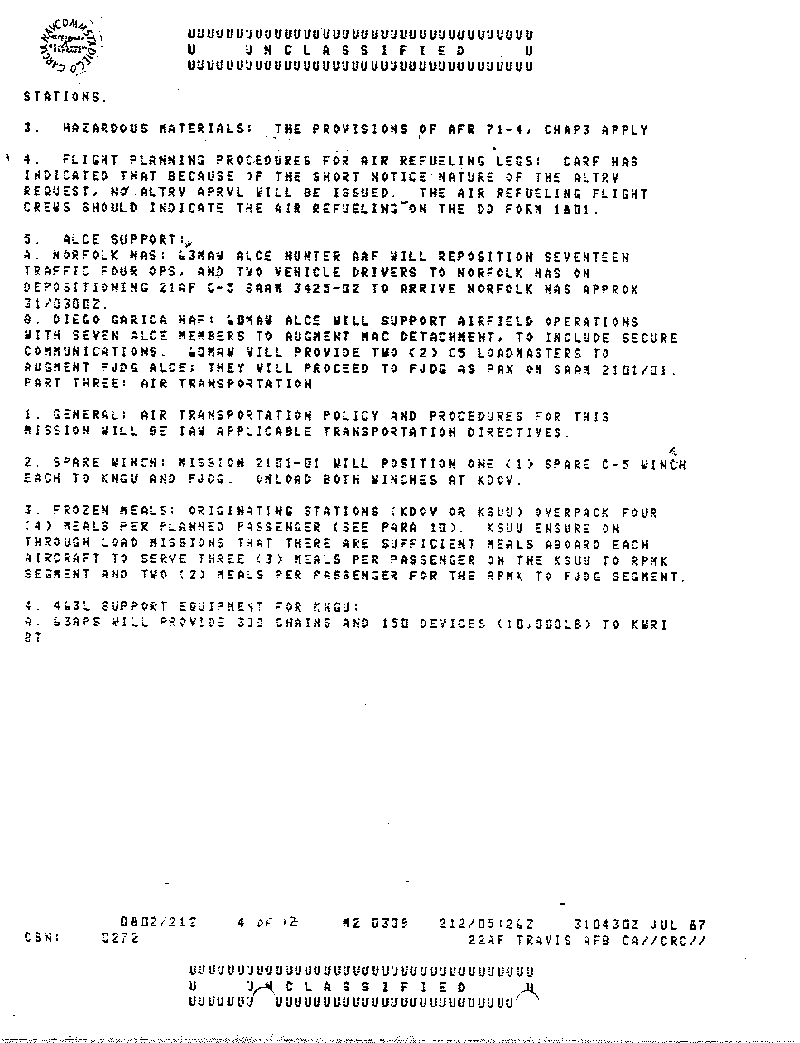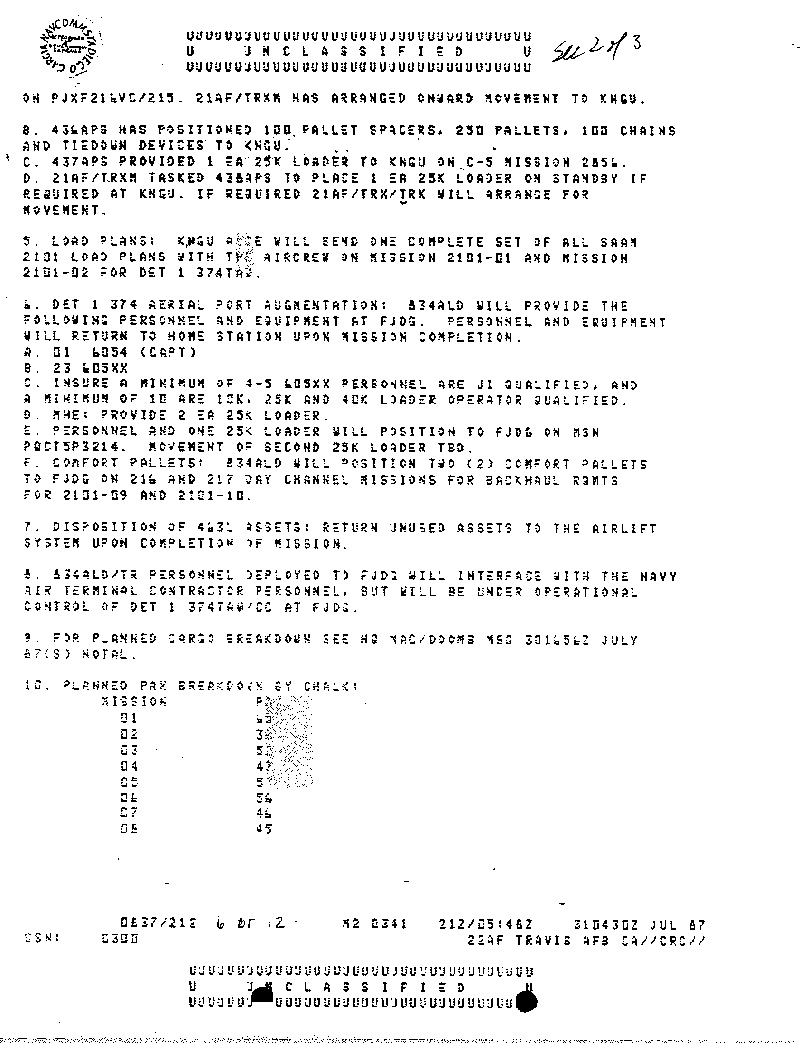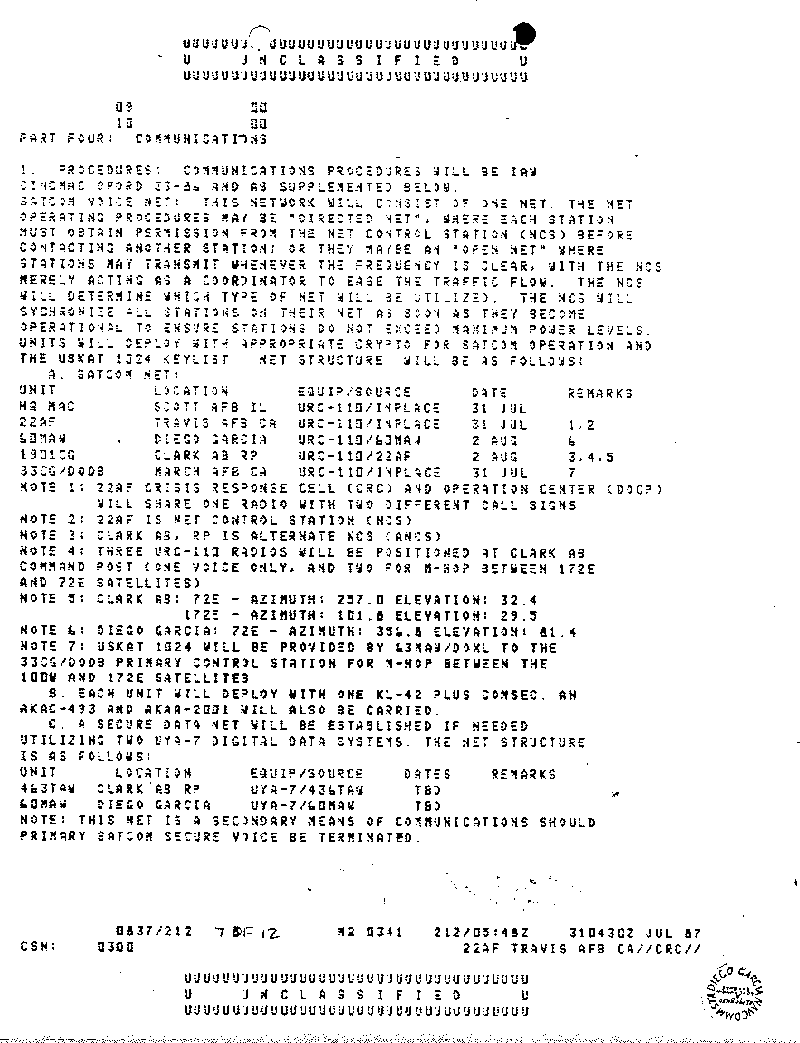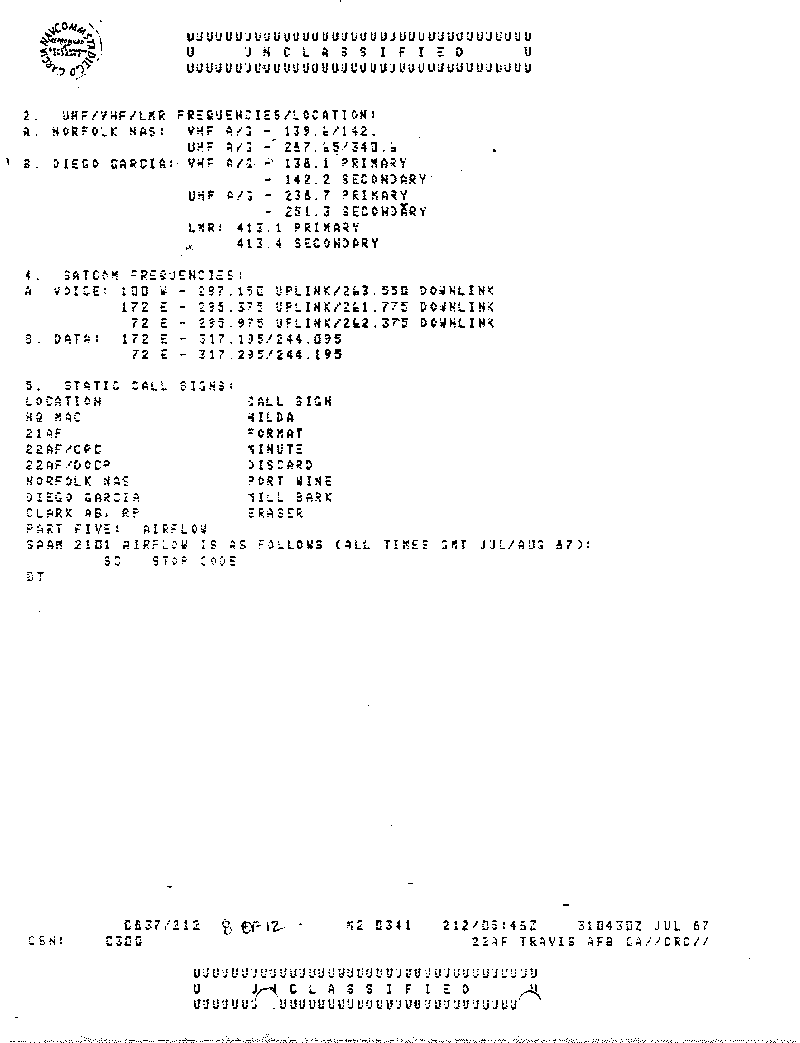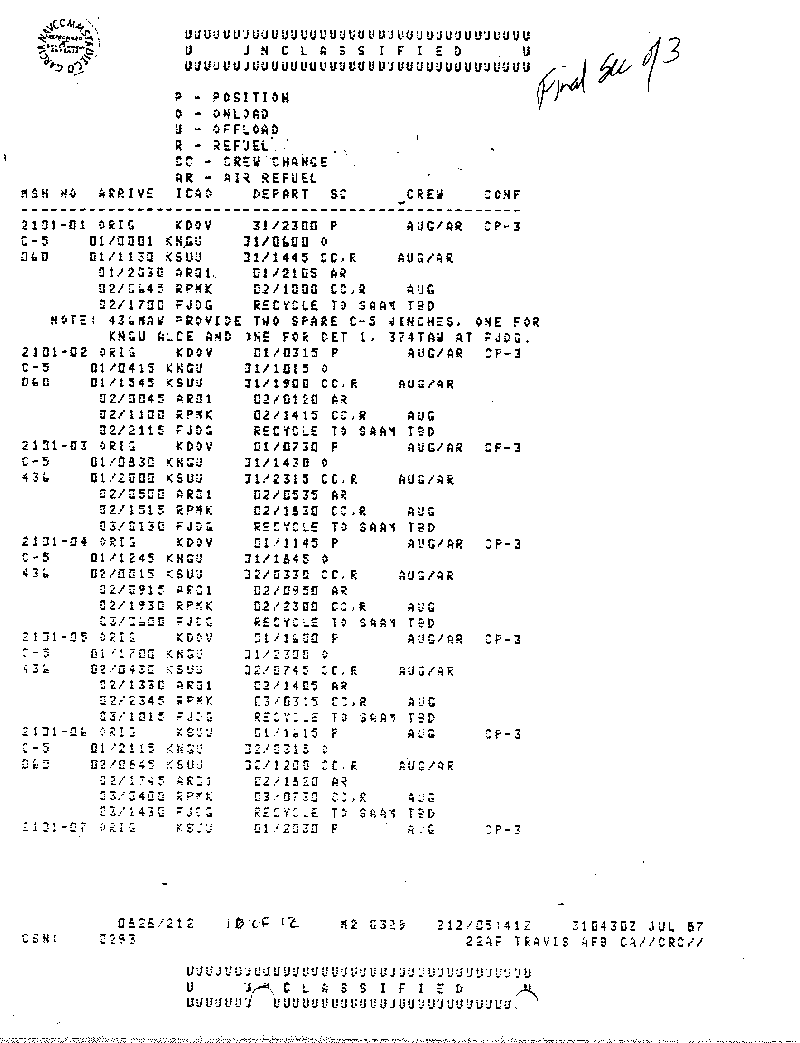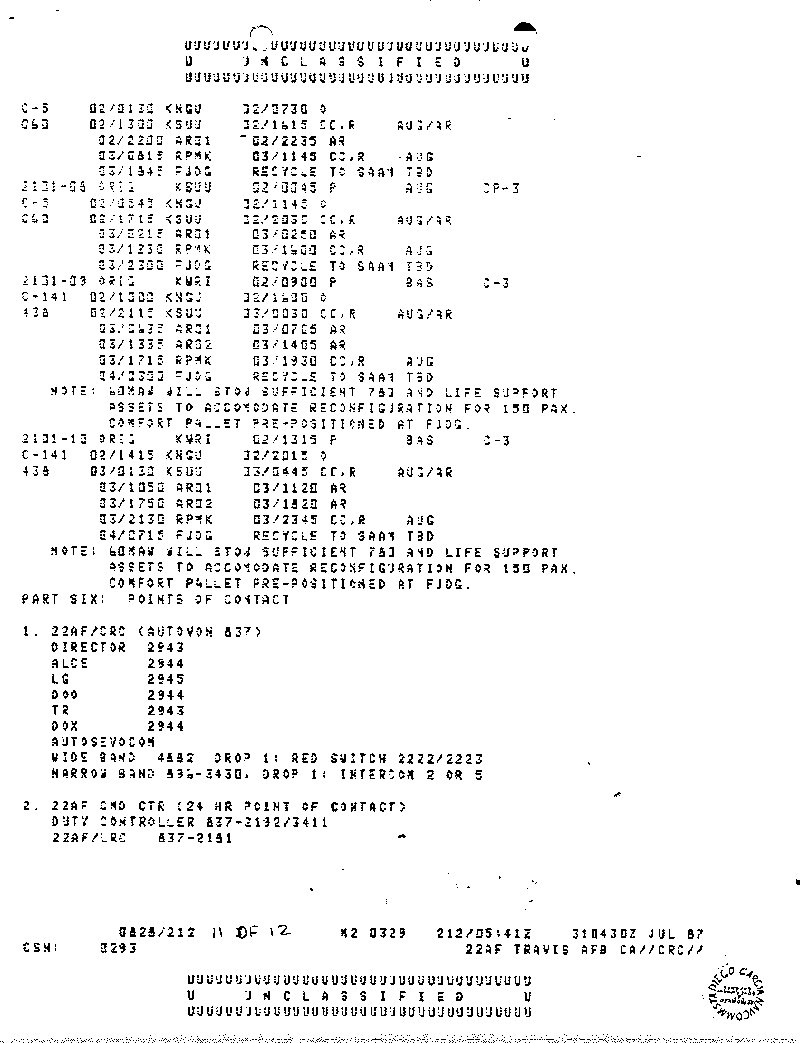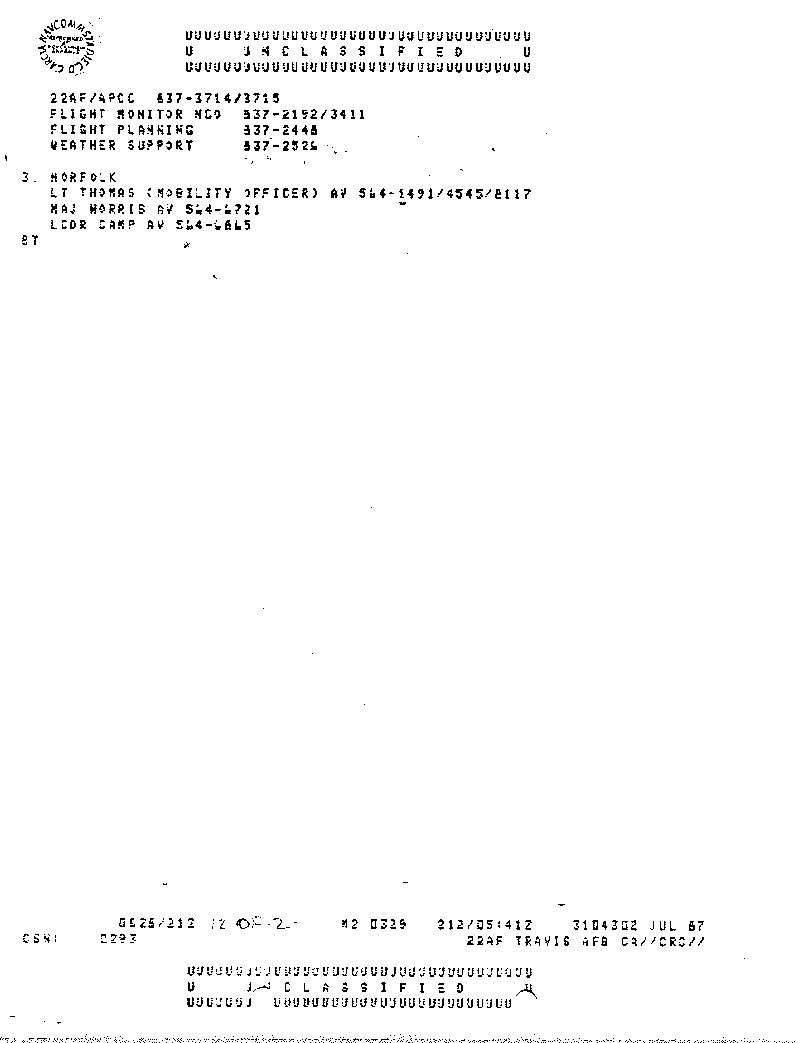 Visit the Rest of The PPDRDG by Returning to the Site Map and Picking Another Page!
Want to use something from this site? See the TERMS OF USE.