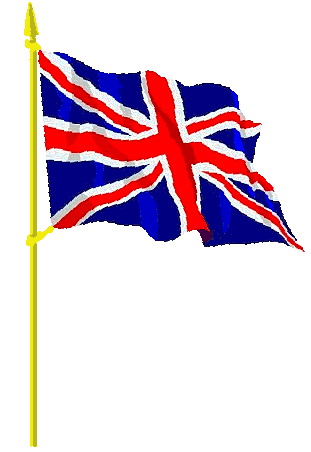 "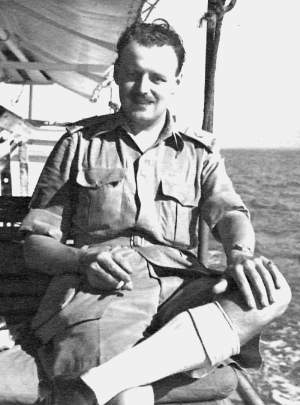 Where did you say you are posted?" asked the Staff Officer. "Diego Garcia", I replied. "Never heard of it", came the reply.


I had been posted to Diego Garcia as Fortress Commander and had been advised to report to G.H.Q. Ceylon in Columbo, where I would receive instructions and movement orders.


I spent two hectic days moving from office to office, asking for the same information and receiving the same surprised replies – "never heard of it" – "What name did you give" – "is it a unit?" – "under our command, did you say?" No one seemed to know anything, until eventually I located an officer who had some brief recollection of a sergeant who had murmured "something about an island" at a conference the previous week.


I found him in a stuffy office at the end of a long corridor and was delighted at last to find someone who admitted knowing something. I explained for the umpteenth time the purpose of my enquiries, that I was to take over command and quite naturally, I wished to know how to get there, what the island was like, how it was defended, means of communication, supply etc. This worried him until he remembered the old map he remembered seeing one day in the office safe and which he thought would assist my enquiries.


The "island" is really a large lagoon, some eight miles long by four miles wide at parts, enclosed by an irregular horseshoe shaped strip of coral, varying in width from one mile to as little as 100 yards, and having its entrance on the west side. The island is virtually covered with coconut bearing palm trees and the highest point is some 10 feet above sea level.


At the time, 1943, I was a coast artillery officer seconded to the Indian artillery, who were responsible for providing the main reliefs for three island fortresses in the Indian Ocean, Adu Atoll, Cocos and Diego Garcia. The Laccadive Chagos Ridge forms a chain of islands running south sown the west coast of India, extending south into the Indian Ocean, Adu Atoll, being the most southerly island of the Maldive Islands on the Equator and some 700 miles S.W. of Ceylon, Diego Garcia being the most southerly island of the Chagos Archipelago, about 7 degrees south of the Equator and some 1,250 miles S.S.W. of Ceylon. Cocos Island is some 1,750 miles S.E. of Ceylon. Each were to be denied to the enemy, the first two for reasons of their superb lagoons which were suitable for shelter and refuelling by shipping, and Cocos which was a land point of the important cable link with Australia.


All three came under the command of Ceylon but it was abundantly clear that I must await my arrival to learn the main details of my life down there.


In due course I was ordered to report to a ship in Colombo docks – a passenger/cargo vessel of some 5,000 tons – and I found myself the only officer in charge of some 50 Indian troops and a large herd of live goats which latter were housed in pens on the open deck. The goats were to be our "rations on hoof" for some weeks ahead. At a later date we were to be disappointed by the non-arrival of a further ration consignment which set out on the deck of a destroyer due to pass our way. It so happened that "en route" the destroyer Captain received orders to investigate a reported submarine sighting and not wishing to go into action with the possibility of a goat stampede round his guns, he off-loaded the animals at Adu Atoll "to be called for". He did not know of that Fortress Commander's convenient Standing Order that no live animals were to remain live longer than 24 hours, and thus we never received our meat ration!


We sailed S.W. from Ceylon and called for a few hours at Adu Atoll to unload stores for that garrison. The entrance to the lagoon was narrow and difficult but the lagoon within was superb – large and peaceful – prepared to receive ships of many sizes and in large quantities. Trees had been cut to provide a landing strip which has been extended in post-war years and I believe is still in use as a staging point.


Having sailed south down the eastern side of the Laccadive Chagos Ridge, a chain of unoccupied islands, we moved through the Ridge and approached Diego Garcia from the west. The entrance to the lagoon is narrow with a fairly shallow bar but, once inside, the lagoon is large, deep at its western end with water so clear that fish can be seen clearly at a great depth. We anchored about ¼ mile off the southern shore and waited for the small launch to come out from the short wooden jetty, our landing point. Men, goats stores – all were to be loaded into the launch and landed at the jetty.


Unloading started immediately while I went ashore to see my new home and prepare to take over command.


The main part of the garrison (some 450 of the Indian Army and about 20 naval personnel) were located on the inner lagoon shore of the S.W. end of the "horse shoe". Accommodation was mainly in tin Nissen huts (without ends for ventilation) built so that any prevailing breezes would pass through them. There were the Army barracks, the Naval group of buildings, Officers Mess, Office block, Stores, hospital, motor transport garage, power station and farm – all conveniently planned and sited in the welcome shade of coconut palms. On the shore, to the west and overlooking the southern entrance to the lagoon stood the coast artillery and search lights, our main island defence.


Across the lagoon and about halfway along the north part of the "horse shoe" there was the R.A.F. unit ( about 15 strong under the command of one officer) whose duty it was to man our powerful radio (the only means of communication with the outside world) and refuel any long range flying boats which might stray in our direction (an unusual event). Theirs was a lonely life. They relied upon a most unreliable telephone link and the occasional launch for communication with us at headquarters.


Unloading took about 2 days during which I toured my command and "Took over". It was a peculiar sensation to see our supply ship set sail on the evening and slowly pass from our sight into the western sky – the last tangible contact with "civilisation" for many weeks to come.


I quickly realised the reasons for the routine set by previous Fortress Commanders. Being a self contained community, with virtually no outside contacts, each day could be the same unless an effort was made otherwise. It was paramount to maintain discipline. Therefore, we maintained a normal working week – the days used for the normal parades, inspections, training periods, guard duties etc. – and throughout the 24 hours a proportion of the troops maintained a watch system manning the main armament, plus search lights at night. Periodic exercises, small arms practice and major armament firing practice – both by day and by night – were arranged. During the weekdays a normal busy life was maintained.


Saturday afternoons and Sundays were marked by an absence of all but the necessary parades of those on guard or manning duties, and those not on duty engaged in a variety of non-military activities. These took many forms but perhaps the more popular amongst the troops (Punjabi) was football and hockey – played in bare feet. Extremely fast and remarkably good they were – and sometimes they would "take on" a team consisting of white officers and N.C.O's. – the white team wearing boots or shoes of course. At first the latter tended to be conscious of the bare feet of their opponents but soon realised the troops were so fast in their movements that there was no risk whatsoever that feet or toes would be injured.


The Officers and British N.C.O's. also engaged in fishing – usually on Sundays. These were organised expeditions for which we used one of the 30 ft. launches into which we had installed a large tank (a 500-gallon electric generator cooling tank, with pipe work and pumps) which was filled with sea water (periodically changed during the day) and in which we kept our catch alive until we came ashore. We would cruise about the lagoon, looking over the side into the crystal-clear depths, until we saw a shoal of suitable size and type of fish to catch. We then parked over them and started to fish.


Our equipment was crude, and self-made. Don 8 telephone cable (breaking strain about 200 lbs) provided with a bent nail fashioned into a hook shape with suitable barb and baited with any fish meat was all we required. Really the fish did not have a chance! However, we had much enjoyment and exercise in gathering a good catch of fish in the weight range of 2 – 6 lbs each, and our activities usually resulted in a catch of sufficient size to provide a good fish supper for the whole garrison of 500.


Occasionally additional excitement was experienced when a line was taken unintentionally by a shark. These were usually of the 6 – 8 feet size – weighing 100 lbs or more – and did they fight! The owner of the line first knew he had a shark when the line received a gigantic jerk and started to rush through his hands at a quite uncontrollable speed. We soon learnt that the only solution was to shout, wrap the line round one's waist and lie on the flooring of the boat until someone came to the persons assistance. Then it was s slow 2 man battle to bring in the long line and eventually bring along side the lashing streamlined grey monster of the deep. We never liked the idea of a conscious large shark inboard with us so we carried a suitable short length of lead piping with which to stun it prior to removing the hook. On one occasion we thought we would sample shark steak – but only once! I have never tasted a more uninteresting leathery fishy piece of meat!


The presence of sharks made it unnecessary to make any standing orders concerning bathing! No one had any real desire to take the obvious risk. Most of us, at one time or another, saw the warning sight of dorsal fins cutting the surface of the shallows as sharks moved up and down the shoreline on their continuous patrol in search of food.


The beach was not sand but gleaming particles of ground coral. A pleasant place for a stroll in the cool of the evening – once one had become accustomed to the small pale coloured crabs past whose front doors one was walking. They lived there in their thousands. As one approached they would rush for cover and as soon as one had passed on some 10 yards, out they popped again. The result, at first, was one of alarm at the impression that the beach was alive and moving!


The lager hermit crabs – also land based – were less timid and did not live below ground. They are incapable of growing a more normal hard shell for their protection and therefore nature had taught them the habit of backing into any suitable container which would fit their body size. As they grew they find a larger article and change "houses". Without the presence of the Army, these houses usually took the form of empty shells or coconuts, but by the time I was living on the island, it was not unusual to see trotting past an empty tin which had preciously housed Heinz Baked Beans!


I quickly began to understand the difficulties and delays associated with our lengthy and unusual supply lines. Each week we reported by radio – in code – our remaining stocks of essential items. Someone in Ceylon kept a record of these stocks and the rate of their use, and presumably calculated what we would require as rations in our next delivery. In the same weekly messages, we ordered items we required for our canteen – beer, cigarettes, stamps and other usual items – and any equipment – ranging from uniforms to fuel, medical supplies, lorries, ammunition in fact anything the garrison might require. At first it was rather alarming to order items which did not arrive. However, someone at the other end did obtain the items ordered and apparently despatched them to "a shed in Colombo docks" where they awaited transport. The latter was arranged either when available or when necessary, and we suddenly received warning that a supply ship could be expected – usually about once every two or three months. Its' arrival was a red-letter day when all activities (except essential guards and manning) ceased and everyone gave a hand to unload our supplies – live goats, lorries, beer – and the welcome bags of mail. I remember one occasion when I had a mail bag full to myself including no less than 98 letters from my fiancée!! Reading them was a marathon – relations had colds got better, had more colds and got better again – letters written over months but read in hours or a few days!


Our visiting transport also brought new films for our cinema. This was a full cinema size talkie machine which we projected onto a screen suspended between two convenient palm trees out in the open. Saturday night was cinema night, when we had two houses – 0ne for the Indian troops, an Indian film, and one for the British troops. Due to the infrequent change of films and our small library, we saw certain films a number of times and even watched each other for variety. At one point in my stay on the island there was a very long gap between supply visits and I took it upon myself to complain forcibly to my General in Ceylon that the morale of my troops was suffering – could he not divert a passing ship? Within a matter of days, a destroyer "dropped in" with some cans of film. It was "en route" between Ceylon and an unspecified destination.


We were duly grateful for a change of programme but the presence of this connection with the outside world seemed to be an opportunity not to be missed to post our mail which had been accumulation for weeks. The Captain of the destroyer could not divulge his destination but agreed to carry a bag of mail containing a note "to the Chief Postmaster wherever he may be", asking him to despatch the mail, enclosing Ceylonese money for what I hoped would be the cost of postage and requesting a radio message that despatch had been made. About a week later we received a message from Madagascar that the mail was on its way. Little did we know or anticipate the unnecessary excitement our actions caused to the recipients at home – who received letters bearing stamps of Madagascar and understandable assumed we had called there on our way home from India via the Cape!


Our hospital was well planned for almost any eventuality and was under the command of a charming Indian Officer, a fully qualified surgeon, assisted by a small staff. Medical parades were almost non-existent except for those suffering from coral sores. These resulted from abrasions or cuts into which minute particles of coral became dodged, each of which resulted in an enlarging sore which had no urgent wish to heal. Eventually these left scars we shall carry for the rest of out lives.


However, our worst enemy was termed "scrub typhus" – a strain of typhus obtained as the result of a bite from the small bug which lived below the foliage of local plants and which could be scrubbed off the leaves onto one's clothes and person. Prior to my arrival there had been a few deaths from this disease and there had been a visit by a small team of doctors who were investigating the disease. During my stay we had one case but fortunately it was not fatal. For some days the man was very seriously ill but our Indian doctor did not spare himself in literally nursing the man personally day and night through the crisis – for we had no sophisticated drugs to assist him – and I formed the opinion that the patient owed his life to the superb care of our doctor.


One would imagine that such an example would cause us all to be most careful and keep out of the jungle. Nevertheless, cravings can overcome the sense of ones better judgement and can cause even the most rational person to cast reason to the four winds. Our diet was completely devoid of the normal fresh vegetables and, although we were issued with and consumed our appointed daily dose of ascorbic acid tablets, we developed a craving for a fresh vegetable. One night in the mess, this turned itself into the main topic of conversation and led to a sortie the next day by truck to a part of the jungle where we had noted a profuse crop of ferns. Another officer and I picked a large quantity of the young curled shoots which, when cooked like spinach and served with butter, were delicious. Our doctor advised us upon our return to strip naked have a bath and leave our clothes to bake in the mid-day sun. Although we did this many time, we never came to any harm. Another delicacy, locally grown, was hearts of young coconut palms. It means the complete destruction of a young tree for one eats the centre near to the ground, but the resultant food is very reminiscent of crisp celery. I have recently bought it in tins at a world-renowned grocery establishment in London.


The climate was completely tropical, hot and humid; with the result that one's body required a regular replacement of salt lost by perspiration. Looking back, it is remarkable to think that we were able to drink a tumbler of water into which had been placed one or more tablespoonfuls of salt – and barely tasted it! Another favourite was Marmite, which I ate in large quantities. We had vast stocks of it, for the Indian troops refused to accept the fact that, in spite of its meaty taste, it was make from vegetable matter. Their religious teachings demanded that any meat must come from animals killed according to a recognised ritual.


Our Indian doctor, who came from farming stock, was the ideal person to look after our farm. The farm had been started a year or two earlier, no doubt with the idea of supplementing the diet of hospital patients and it included pigs, goats, hens, rabbits and some 3 cows. The latter always surprised me by their presence, even when I learnt to my surprise that we had a bull on the island and which was owned by the only civilian resident, a man from Mauritius responsible for farming the coconuts for soap production. Perhaps the bull had been his iron rations in case of need prior to occupation of the island by the Services.


The hens gave us much concern when, one day, the doctor reported they were losing their eyes for some unknown reason and he had had to carry out amputations. This peculiarity requirement further investigation so we despatched a coded radio enquiry to Ceylon G.H.Q. requesting advice from a hen expert. To our surprise back came a coded message requesting full details of their diet. In due course we were advised the reason for the eye trouble which apparently was caused by an absence of crushed oyster shells in their diet. We had plenty of fish but no oysters. So back went an order for "oyster shells crushed, hens for the use of". Not long afterwards, a long-range flying boat was scheduled and duly arrived. You can imagine my surprise when the rear gunner, complained of overcrowding, produced a large sack which he understood was urgently required ……the supply of crushed oyster shells for our hens! I can report that the diagnoses, at long range and by coded radio messages, was perfect and no more hens lost their sight!


The serious reason for our presence was to deny the island to the enemy. This meant training with the equipment available to us. Our main armament was a battery of 6-inch coast defence guns and, having had some peculiar shooting during one practice, I decided to investigate personally. To my horror I found that the barrels, made for the 1918 war, were so badly worn that the guns were almost dangerous to use, so I decided they would not be fired again, unless in earnest.


During one of my periodic inspections, I came across a trench containing boxes of something with which I was not familiar. It turned out to be about half a ton of gelignite which had apparently lain there for some years. It seems to be oozing out of the boxes in a sticky mess and this seemed to be wrong. Again, enquiries went out by code on our radio and after supplying a description of it's condition, we were instructed to remove it very carefully and dump it well out to sea before the end of the island was blown up. We were advised that during removal no friction or rubbing was to be permitted or else … three other officers and I very carefully transported the boxes to the jetty, transferred them to a launch and made for the open sea, duly armed with rope and heavy lumps of coral. Very carefully we lowered the boxes overboard, saw them sink to the depths and, when the last had gone without mishap, there was an audible sigh of relief.


One day we were advised of an impending inspection by a V.I.P. – a very senior Naval officer, perhaps he was the Admiral of the Far East. He would fly direct from Colombo, in a Catalina flying boat, travelling over night – about 10 hours flying time. On the morning of his arrival, there we all were, in reasonably clean clothes, lined up on the jetty to receive him. You can imagine our surprise when he turned to his Flag Lieutenant and casually asked "Smithers, where are we?"


On another occasion, a Catalina on submarine patrol diverted to Diego Garcia for refuelling. We carried stocks of fuel for just that purpose. As it came in to land on the lagoon, she must have struck a piece of driftwood, for there was an immediate alarm to beach her. Fortunately, she settled in only shallow water, for she was carrying depth charges already set to detonate in water not much deeper! Eventually her holed hull was repaired with pieces of metal cut from pieces of old tin and she took off without trouble. I assume she landed safely at her destination!


More routine matters required daily or weekly attention. Pay, for instance, came from an Impress account operated by me. We had a certain volume of old and faded Ceylonese currency in circulation on the island and this was used to pay the troops. No one required full pay, for there was little upon which to spend the cash, and it was suggested that some volunteered for a period of island duty so that balances might build up to their credit with the paymaster. The cash paid out on pay parades was used to make purchases from our canteen, which cash was then credited to the Impress account and the money used in Ceylon to purchase new canteen supplies. All was well so long as supplies on the island lasted, but at one time, due to lack of deliveries, the shelves were bare, the troops had all the currency in island circulation and I was no longer able to hold a pay parade! The island economy had to wait for "priming" – in the shape of fresh canteen supplies.


One night I had a personal mishap, for during dinner, a large piece of tooth broke away. We had no dentist although I realised that, as a last resort, I could ask the doctor to remove the whole tooth. As luck would have it, within the hour I was handed a message to the effect that the following morning I should expect the arrival of a hospital ship! Did hospital ships carry a resident dentist? Sure enough, at dawn, there on the horizon was the ship, resplendent in her white livery. I was in the first launch to approach as soon as she was securely anchored in the lagoon and to my delight – and his – I was led to the dentist's surgery, for it seemed that he had had no "customers" and no practice for some months! I have the tooth and his filling to this day!


Water and baths required a certain degree of initiative. Our water supply consisted of what we could collect during tropical rainstorms – which were infrequent. Each hut had it's collecting arrangement to adjacent tanks and these required frequent surface treatment with oil or petrol to deter the breeding of mosquitoes. This was used for both drink and our ablutions, the latter having a wide variety of styles. There were simple buckets hung from trees which, when tipped, gave the owner and instant "douche". There were baths of various types, most of them made from a concrete mixture and very rough upon bare human flesh! One officer applied a "smoothing process" he stated he had learnt many years previously. Apparently, this consisted of separating the whites from the yolks of many eggs, after which according to a secret formula and the result applied to the rough concrete surface – no doubt with the intention of "filling the pores". There was much activity in the neighbourhood of the farm secretive discussions with the doctor, and in due course I was invited to sample the pleasure of the resultant bath. I recall noticing no difference!


On occasions we wondered what we would do if it failed to rain and fresh water was not available. As an experiment and working upon something one of us had read in some thriller, we dug a hole about 100 yards inland to collect water from the sea which had filtered through the coral and soil. It was drinkable, if a little brackish, and would have permitted us to "exist" in an emergency.


Although we were so remote, and mail was so unpredictable, nevertheless our radio communications were excellent. At that time cables had been improved by the introduction of a system by which one could select from the appropriate code a series of numbers which had predetermined meaning.


Thus, for example, 2-96-84-23 might mean "I am well" – "I hope the new baby is putting on weight" – "have you decided upon a name yet?" – "many happy returns of the day, my love". We were each permitted to send one such message each month – a laborious process for the numbers had to be coded, transmitted and then de-coded in Ceylon prior to onward transmission by the G.P.O. system. However, it worked well and did much to keep up morale. In fact, during my sojourn on the island I proposed marriage to my wife-to-be in England and we became officially engaged, although I did not receive confirmation of her acceptance until after I left my island paradise!


After some 9 months, by which time I was looking forward to word of my relief, I received a message from G.H.Q. stating quite simply "Prepare to evacuate island. How many ships and of what tonnage do you require?" The answer was anything but simple, for none of us were experienced shipping agents! What was the weight or cubic capacity of each piece of equipment we had on the island? Somebody remembered that 40cu. Ft. were accepted in shipping circles as being equivalent to 1 ton. So what! We had a party that night while we "worked on" our reply, and next morning sent a coded message reading "require two ships of 10,000 tons each". Two days later came a further message "only one 5,000-ton vessel available – E.T.A. 7 days time – burn anything left behind".


Instantly, life became hectic. There insufficient time to make detailed preparations. It was a question of everyone using their initiative. Having no launches or barges upon which to transport heavy lorries, electrical generators or the like, the Engineers Officer started the manufacture of rafts from coconut palms lashed to empty diesel oil drums. In due course, these were beached at low tide, lorries driven upon them to be floated as the tide rose and then towed out ½ mile to the anchored vessel where derricks were used for loading. This system worked like a charm, except that it meant "shift working" to catch each tide – and we never dropped a single piece of equipment into the lagoon!


The volume and variety of equipment was amazing – unused food, fuel, ammunition, searchlight, generators, trucks, the cinema projector, hospital equipment, documents, rangefinder, rifles, machine guns – quite a list. After three days the Captain of our transport sent for me to explain that he could only stay another two days as he was short of fresh water for his boilers. I took the opportunity to ask his opinion about the risk of carrying back some 125 tons of ammunition on a vessel carrying 500 troops. He was not concerned, for he already carried some 100 tons of mines or depth charges which he had loaded two years previously and no one seemed to want!


In due course, loading was complete – or as much as we could load in the time with the crude facilities available. We were leaving behind the small RAF detachment and this called for many farewells. It had been agreed that the RAF officer would carry ashore a coded message, to be sent as we set sail, advising Naval Headquarters that we were at sea, our course and our expected time of arrival. Unbeknown to us, he fell overboard returning to shore, could not read the coded message, decided to send nothing in case the enemy was listening, so that we were "lost" at sea for about 3 or 4 days. Fortunately, nothing happened!


Upon arrival at Colombo, we sailed into the harbour and gaily anchored in the middle of one of the most tightly "parked" concentrations of shipping I have ever seen. There were the usual visits of harbour authorities to enquire where we had come from, what we were carrying etc. I shall always remember the horror on their faces when I listed our cargo "and 125 tons of high explosive"! I soon realised their horror when they explained the tragedy, only about a week before, when a vessel blew up in Bombay harbour with great loss of life and damage to other shipping. We were only a stone throw away from dozens of vessels of all kinds. I congratulate those concerned for the speed and efficiency with which they unloaded our ammunition – but not the 100 tons of mines and depth charges!


Often are the occasions, in the midst of the present hectic speed of life, that I dream of "my island" it's shimmering lagoon and beaches, the gaily coloured fishes, the coconut palms, the peaceful life in the midst of war. I suppose it is just the same today, except that the land crabs can only find rusting tins in which to live, amidst decaying or decayed marquees and other disintegrating examples of a previous occupation.
Partial CV for John Mackay, 1920-1997, OBE (Officer of the British Empire)
1920 Born 7th June (Editor's Note: John was just 24 when, as a Major, he took command of Fortress Diego Garcia)

1938 April left school and applied to join Territorial Army
7th June commissioned as lieutenant in 53rd Anti-Aircraft Regiment Sunderland, Durham UK
August called up for 2/3 weeks
September started Leeds University and seconded to Leeds Rifles Regiment
1939 August called up to join 53rd AA Regiment on River Tyne UK
1940 Promoted to Captain
November ordered to move to Woolwich prior to departing to India
Promoted to Major (please note, John was just 21 years old!)
1941 Coastal protection of Bombay harbour.

1942 Installed 4.5inch guns in Karachi, Bombay, Cochin, Madras etc.
1943 Commanded Battery in Cochin
Ordered to travel to Colombo report to GHQ on route to Diego Garcia
Assumed Command as Fortress Commander, Diego Garcia
1944 June - Ordered to vacate Diego Garcia
From Colombo moved to Karachi to train light AA battery for Burma
1945 Returned to UK as 4 years had been served overseas.
26th March married Elizabeth Fawcett
1946 August demobbed
Joined the family business manufacturing carpets.