Visit the Rest of The PPDRDG by Returning to the Site Map and Picking Another Page!
The Provisional Peoples' Democratic Republic of Diego Garcia
Department of Photographic Propaganda Offers the Following:
Photo Tour of Diego Garcia
It's not complete, so if you've got a favorite photo of a place that you remember fondly, send it to the Commissar of Disinformation, and he'll try to fit it in...



First, a few photos of places of interest....Courtesy of Becky Holloway.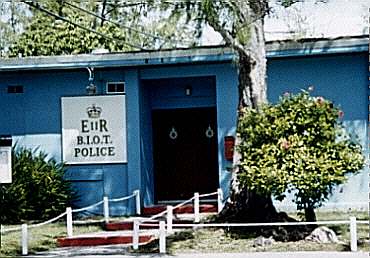 The HQ of the feared BIOT Police. They once arrested a drunken sailor for peeing on a palm tree. 1999 Photo by Beckie Holloway.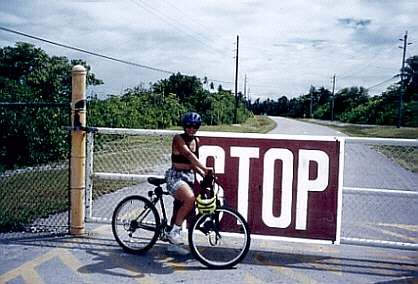 The Donkey Gate, located about 1/2 down the west arm of the atoll. The island is only about 100 yards wide here, and the fence runs from ocean to lagoon. Before they build this fence, the donkeys would hang around the runway at night - quite a surprise for pilots. 1999 Photo by and of Beckie Holloway.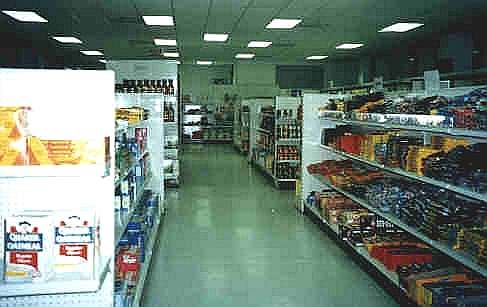 The inside of the Package Store. When its got stuff. Booze not shown - it sells out within hours of stocking. 1999 Photo by Beckie Holloway.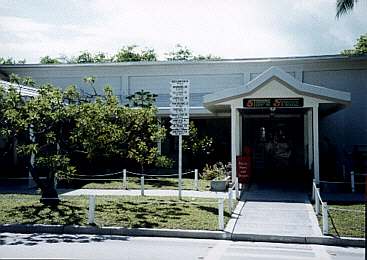 Entrance to the Ships' Store. The Ships store is the retail store on the island - great prices, no selection. 1999 Photo by Beckie Holloway.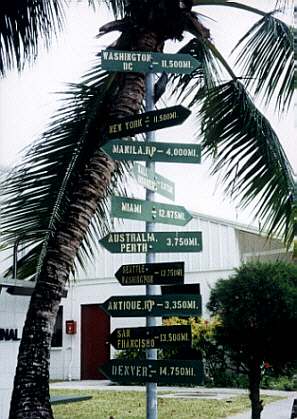 A sign down at the Airfield. Diego Garcia is a long, long way from everywhere.

And now, Cindy Qoth's 1999 gallery.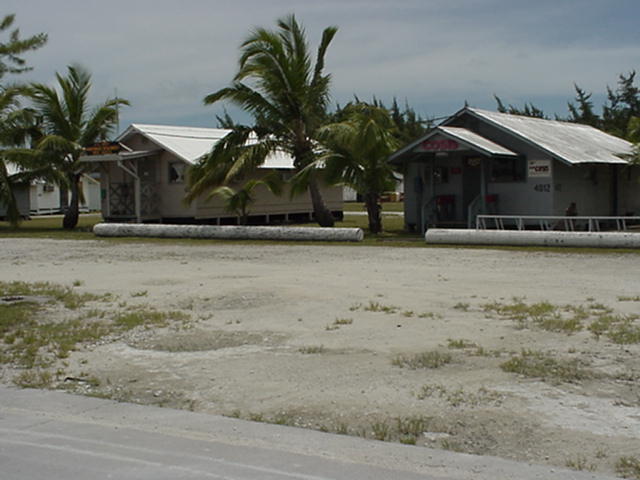 "The Army Hut"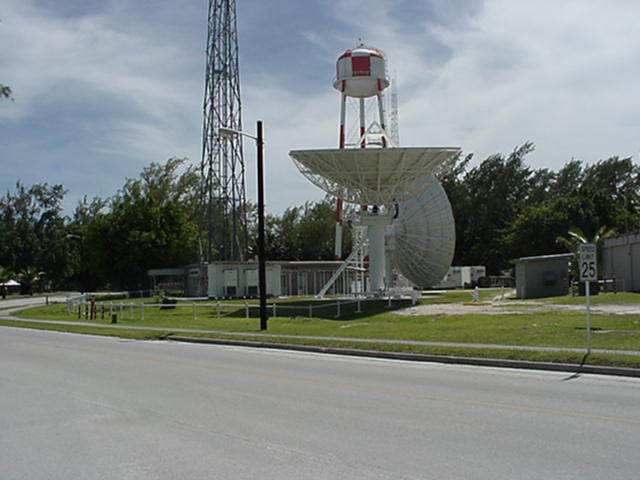 Cable & Wireless antennas.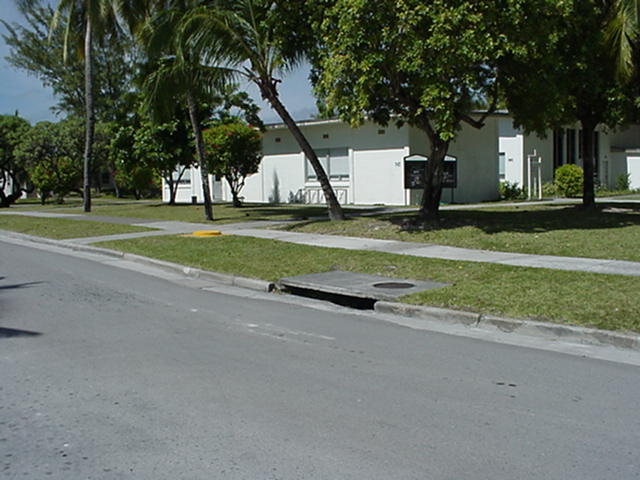 The Chapel.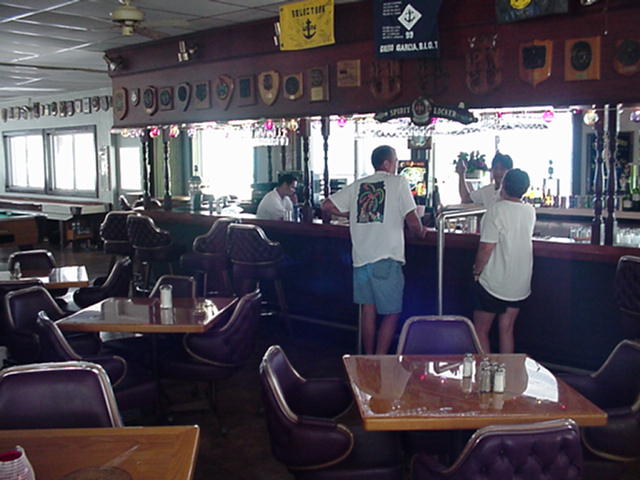 CPO Club Bar.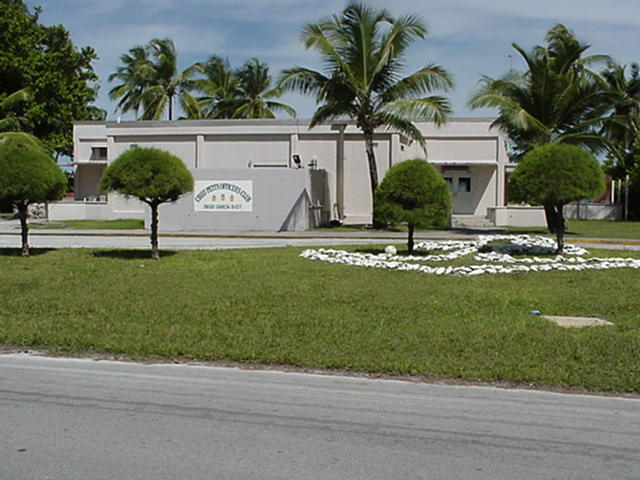 CPO Club.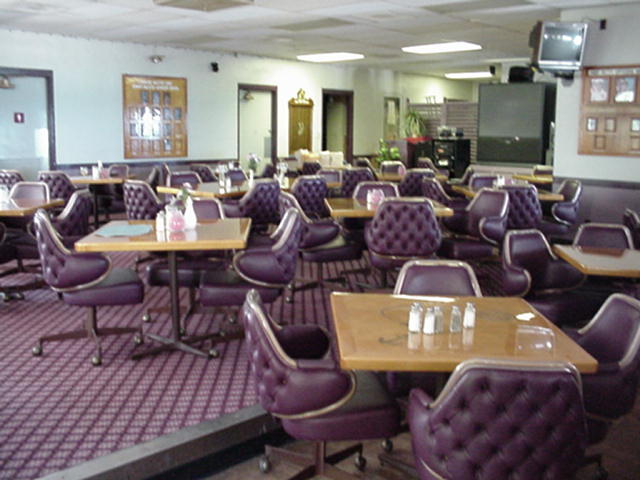 CPO Club Dining Room.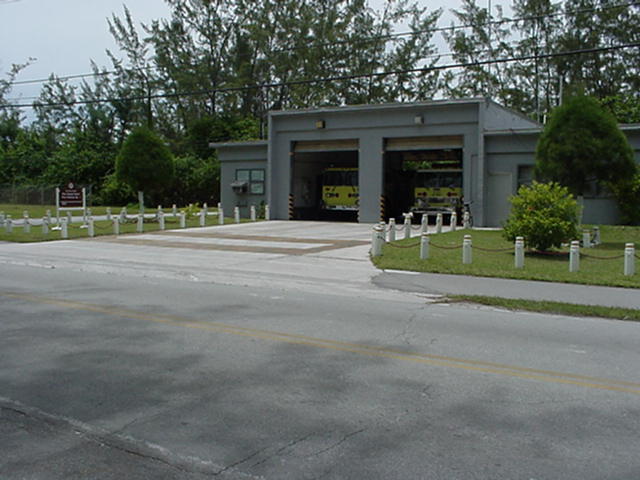 Fire Department downtown station.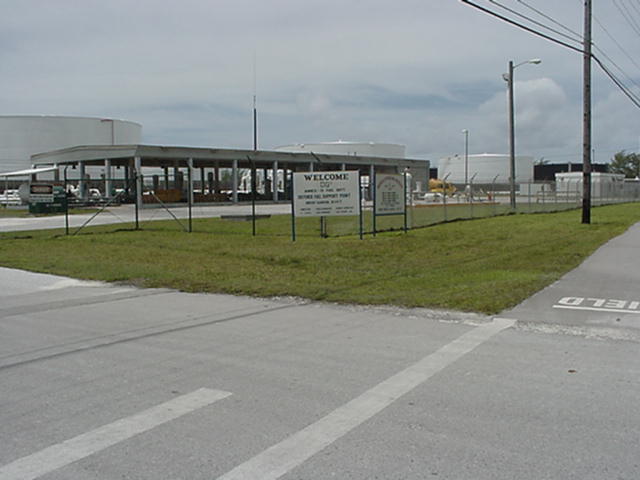 Fuels.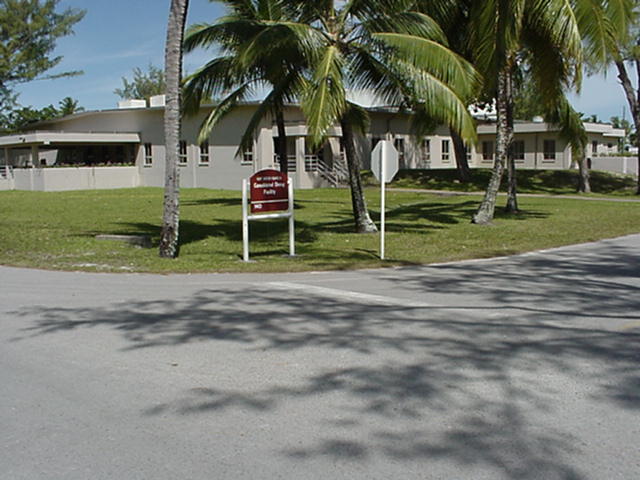 Consolidated Dining Facility (CDF).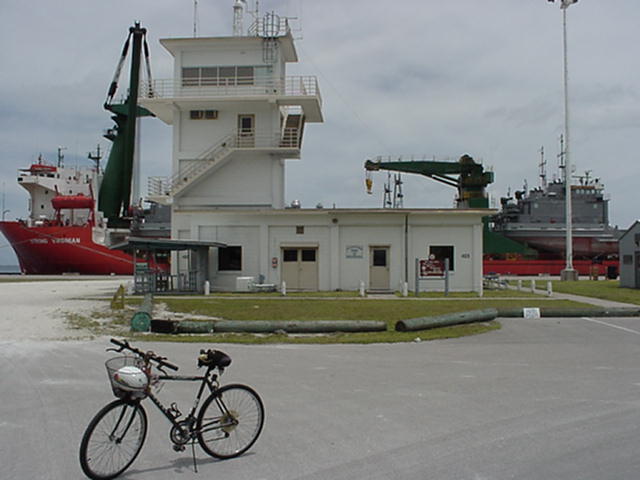 Harbor Ops.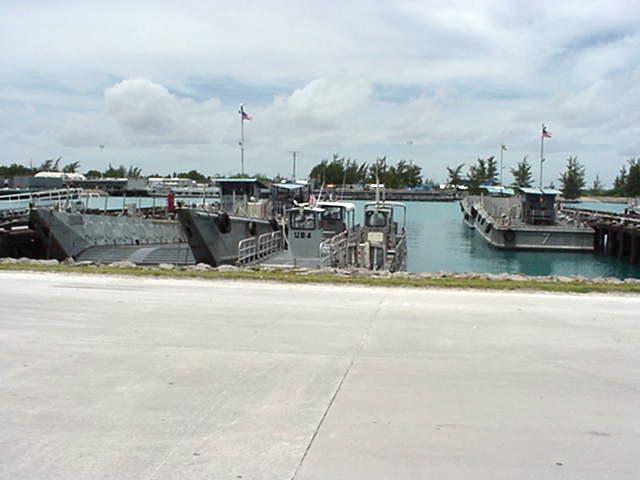 Mike Boats down at Harbor Ops.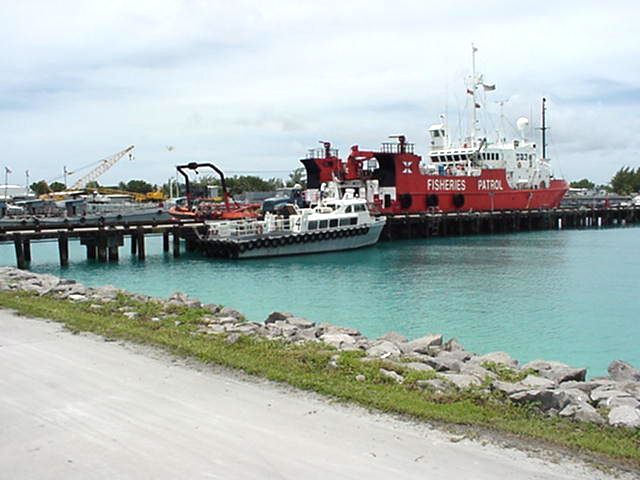 Port Ops.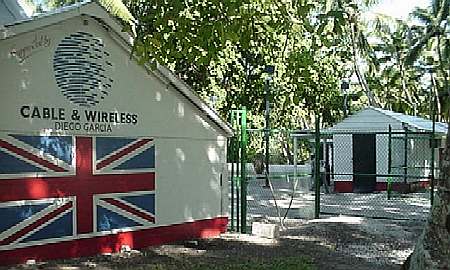 The Brit Club...note the chain link and barbed wire fence around the dance floor. You WILL pay your tab before leaving !!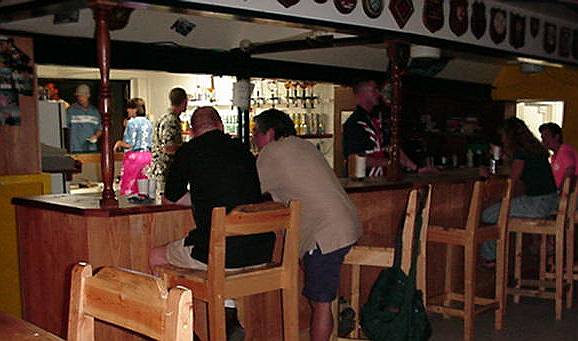 Inside the Brit Club Bar!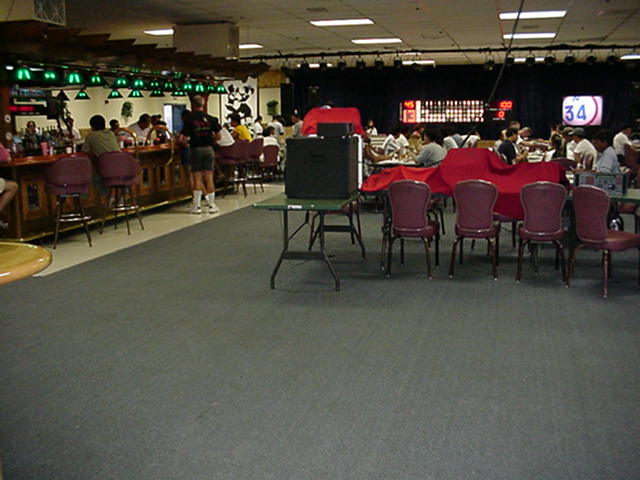 The Island Room at the Turner Club.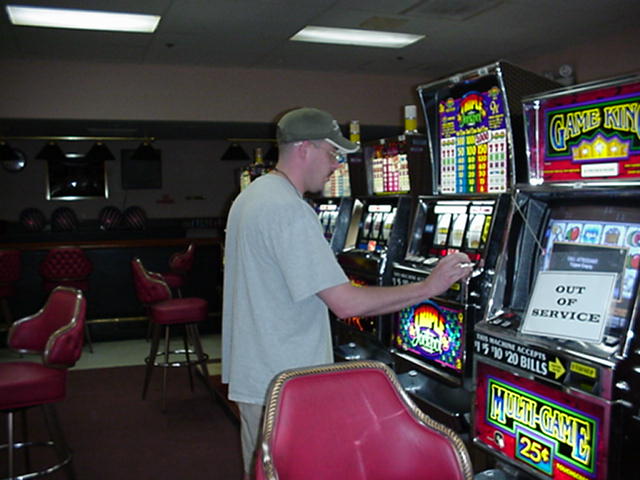 One Armed Bandits in the Turner Club.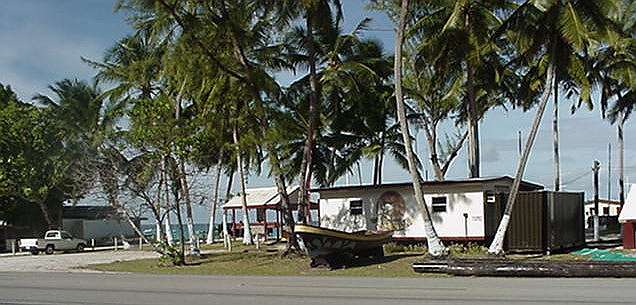 Here's the Marina, where you can go rent boats, snorkeling gear, fishing gear, and all the other nautical items to make your holiday complete!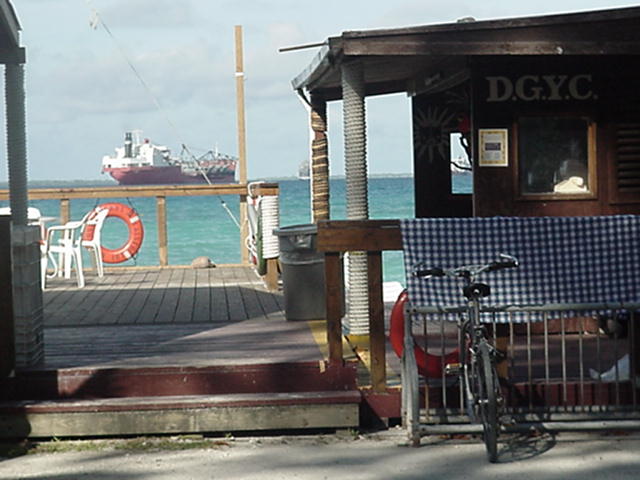 The Marina.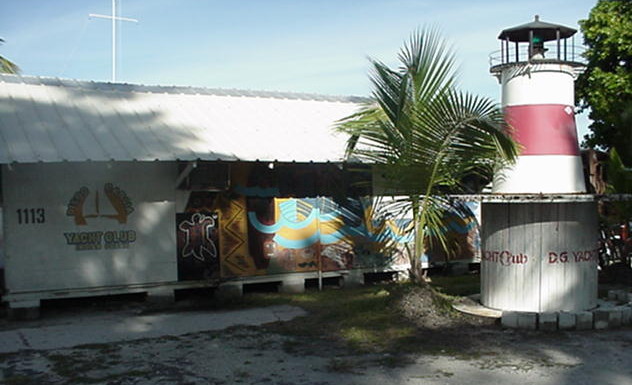 Another shot of the Marina.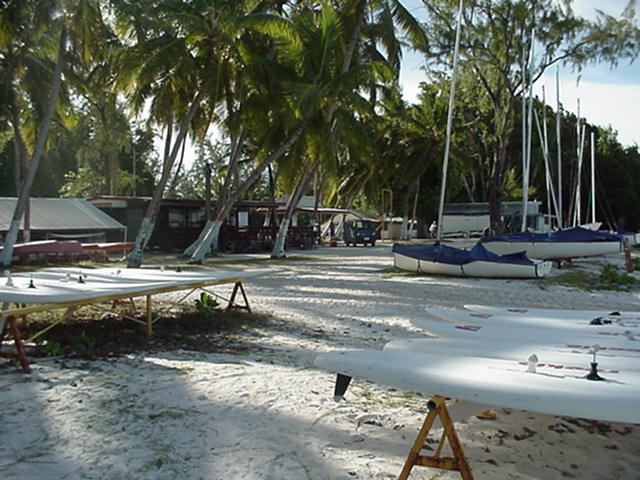 Some of the boats at the Marina.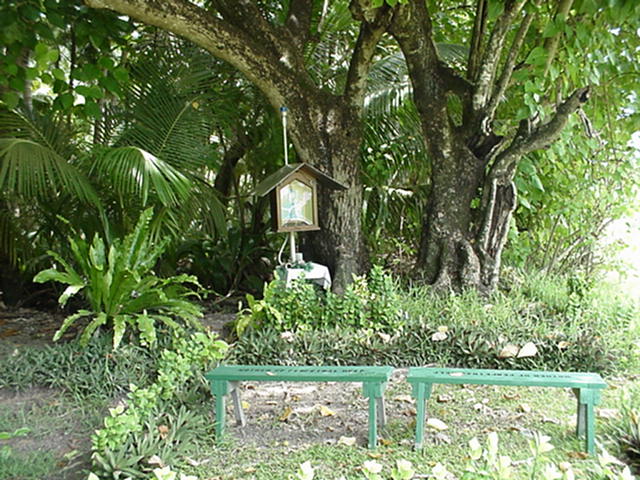 Catholic Shrine (Mary of Perpetual Help).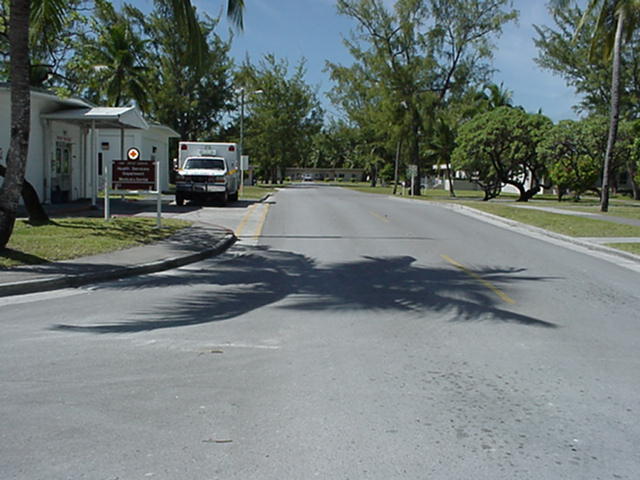 Street Side Entrance to the Medical Clinic.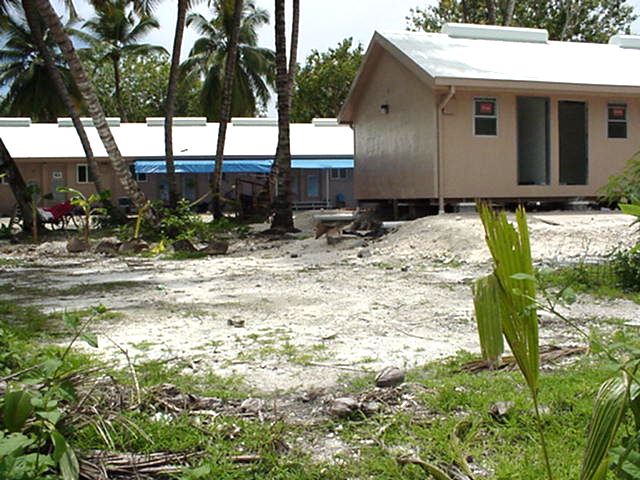 New TCN Quarters - "modern" SEA Huts!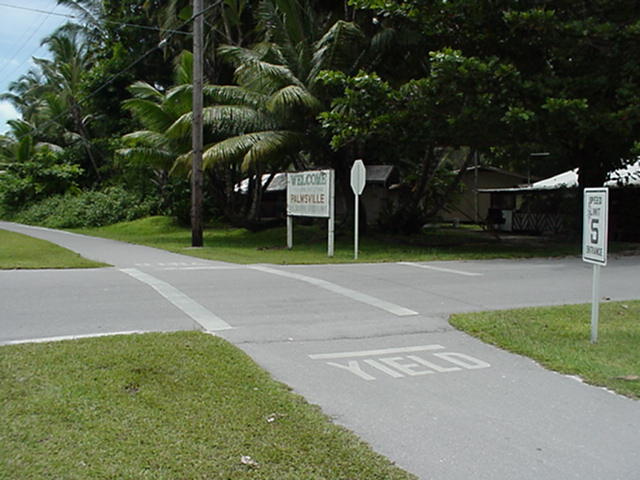 Entrance to Palmville.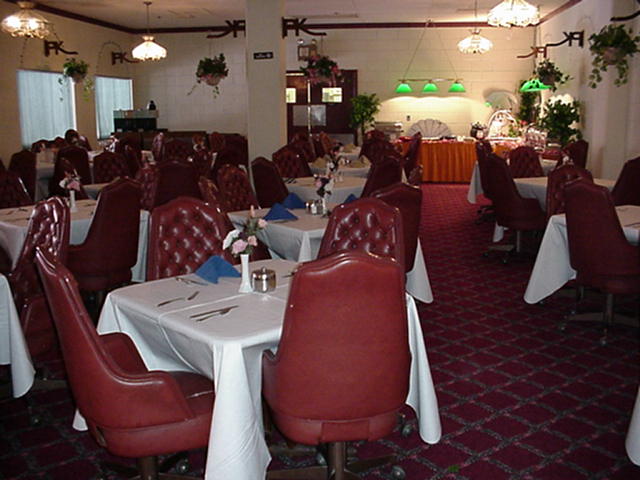 The PeaceKeeper Inn - Dining at its finest.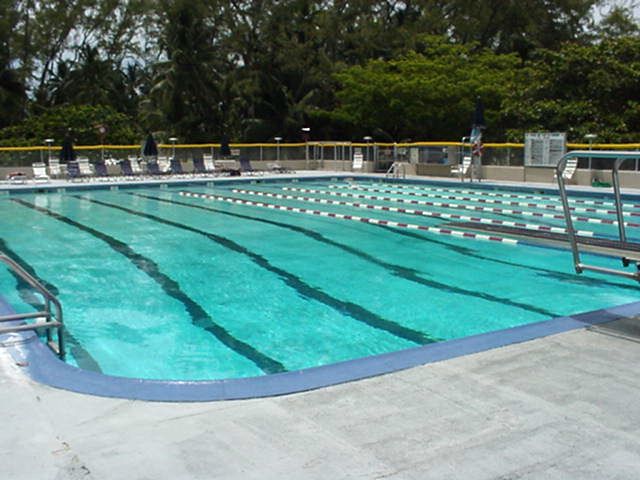 The Base Pool! Fresh Water, for those of you who don't like salty!

Softball Field (one of many)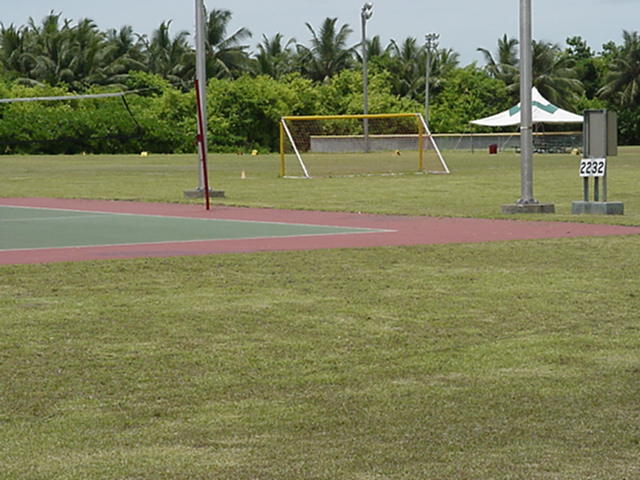 Soccer Field.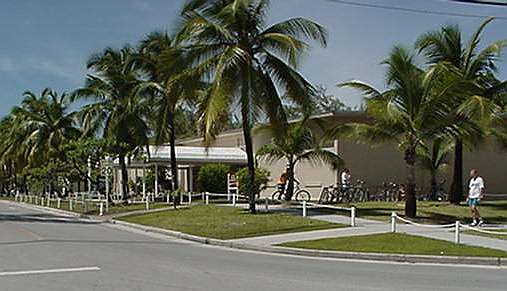 Entrance to the Ship's Store.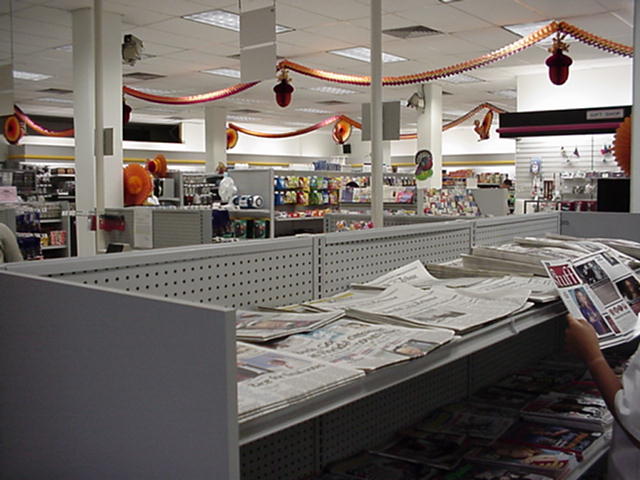 Inside the Ship's Store. The Newspaper & Magazine racks.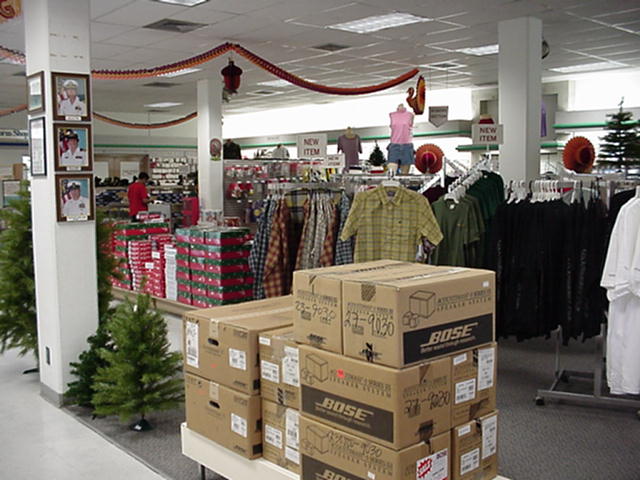 Another View inside the Ship's Store.

And yet another...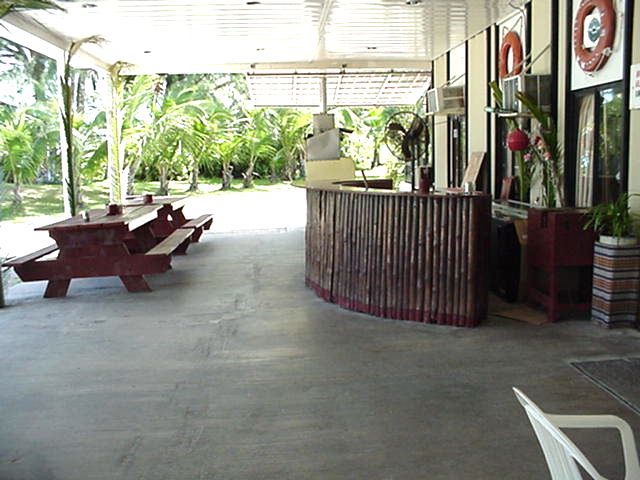 The Seaman's Club Patio Bar.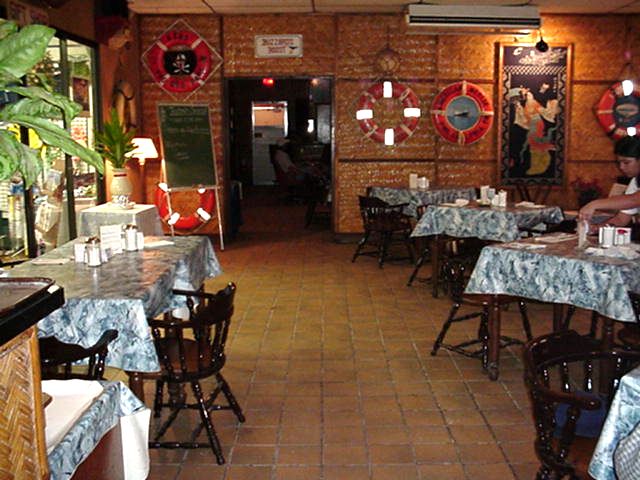 Dining Room at the Seaman's Club.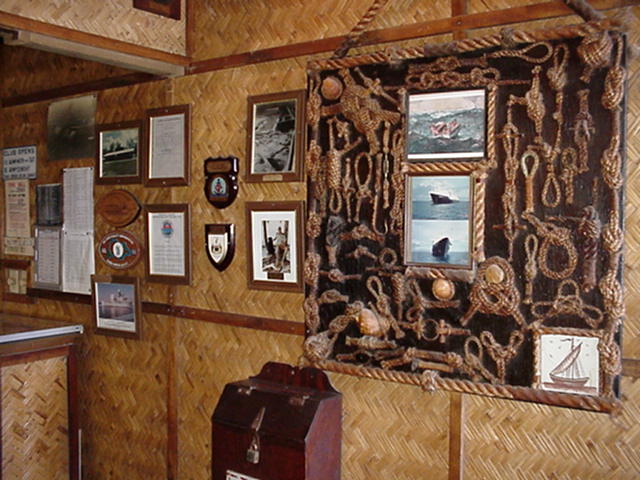 The Knot Board in the Seaman's Club.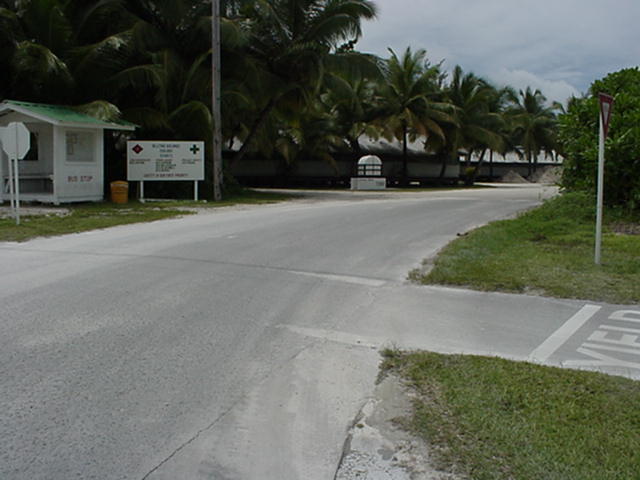 Entrance to "Splendidville"... Once known as Splinterville...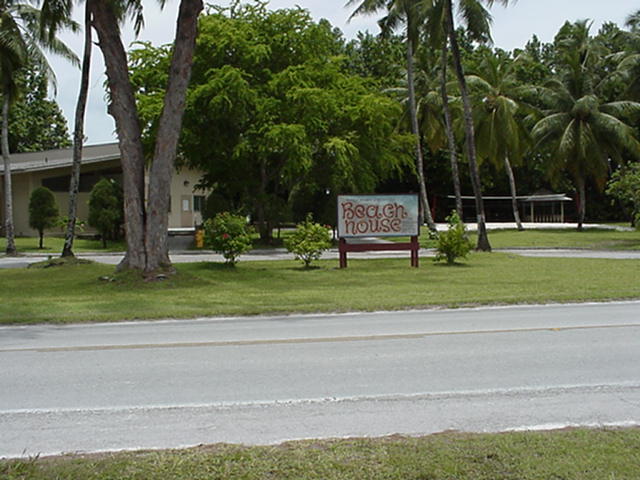 The Beach House - one of many rec areas.
Visit the Rest of The PPDRDG by Returning to the Site Map and Picking Another Page!
Want to use something from this site? See the TERMS OF USE.
This, and everything else I write and every photo I produce is copyrighted by Ted A. Morris, Jr.