Visit the Rest of The PPDRDG by Returning to the Site Map and Picking Another Page!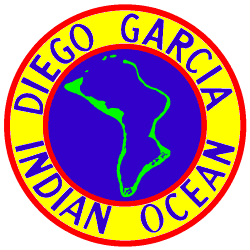 The PPDRDG Ministry of Tourismo
Arts and Crafts Presents:
Postcards from the
Edge of the Empire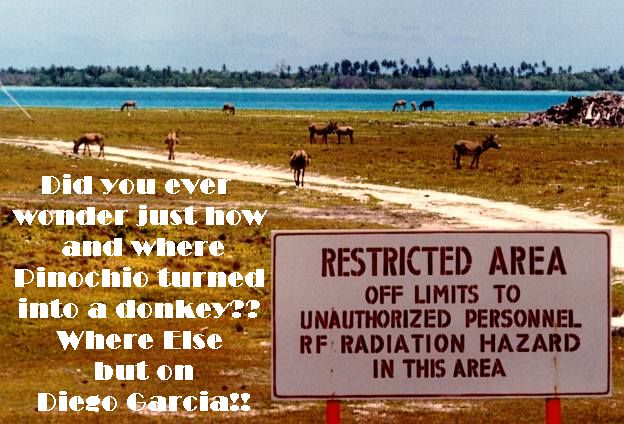 Yes, these genuine, un-retouched photos
were taken on Diego Garcia, BIOT!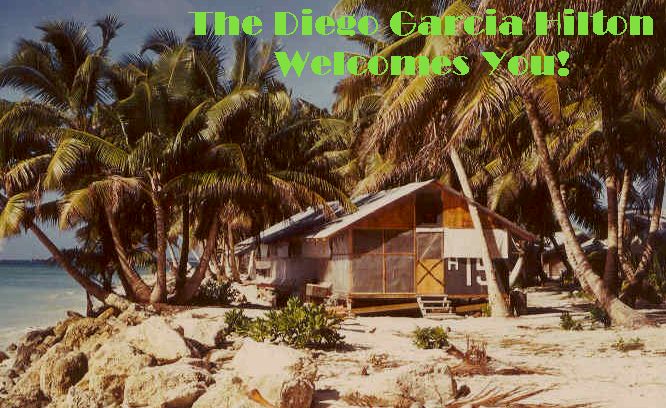 Feel Free to Download them and amaze your friends!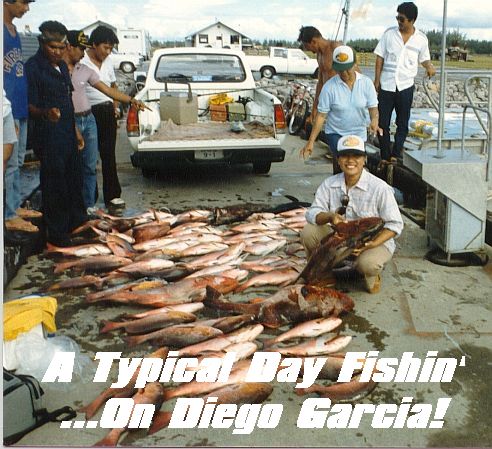 Or don't...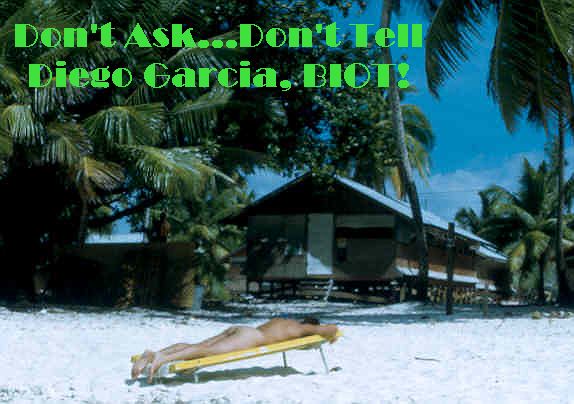 Few Know that Aliens HAVE landed on Diego before...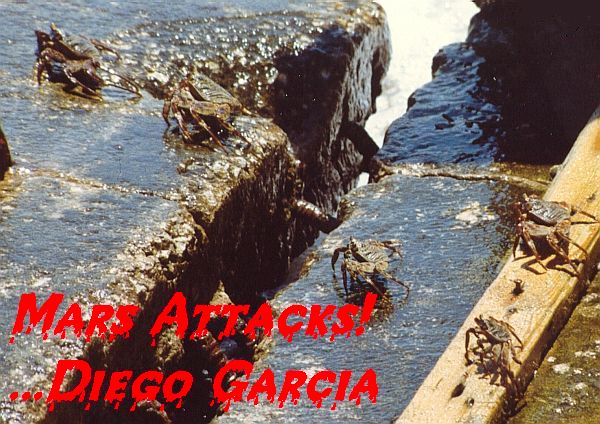 ...on one of those perfect days in paradise.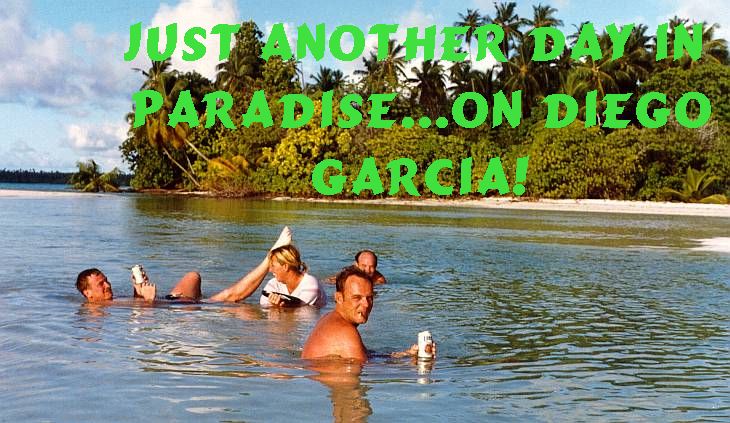 Visit the Rest of The PPDRDG by Returning to the Site Map and Picking Another Page!
Want to use something from this site? See the TERMS OF USE.