Visit the Rest of The PPDRDG by Returning to the Site Map and Picking Another Page!
Sunrise, Sunset, 1984

Yes, the most beautiful sunsets and sunrises are to be viewed on Dodge! About half the year, from July - December, they are silver, while from January - June, they are red and gold. Well, as I had to be at work around 0330 hrs., 6 or 7 days a week down at the MAC Ramp to launch the birds to Oman, Mauritius, or back to Singapore and Clark, I got to take photos on the ramp of the sunrise. The Sunset photos were mostly taken from the officer's club deck, toward the Short Pier. Everyone would run to get their cameras whenever there was a truely spectacular sunset (usually a couple times a week!). Cannon Point is in the distance & I wonder if that one palm tree is still there? Click on the Thumbnails to see a full sized version of the photo. These are unretouched, and look just like they printed with Kodacolor 200 ASA film.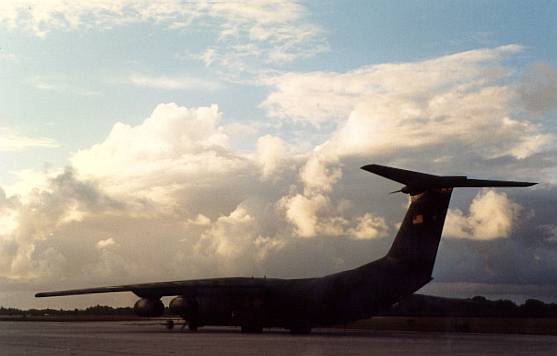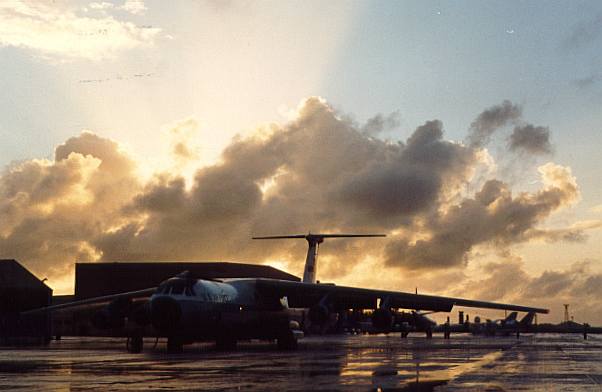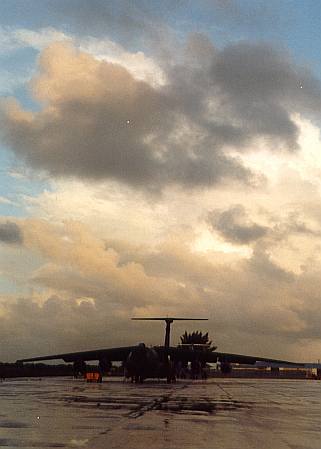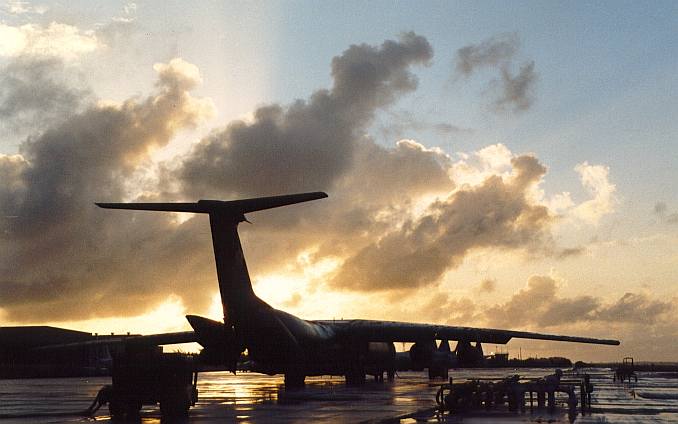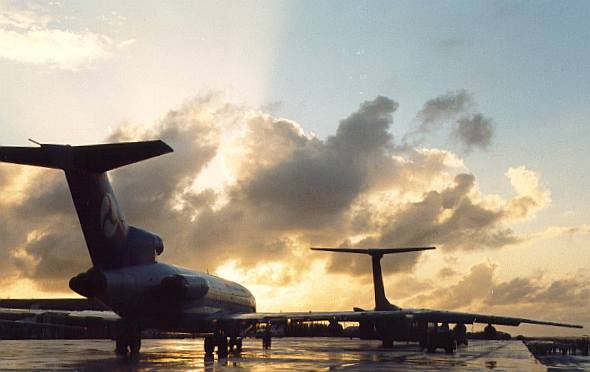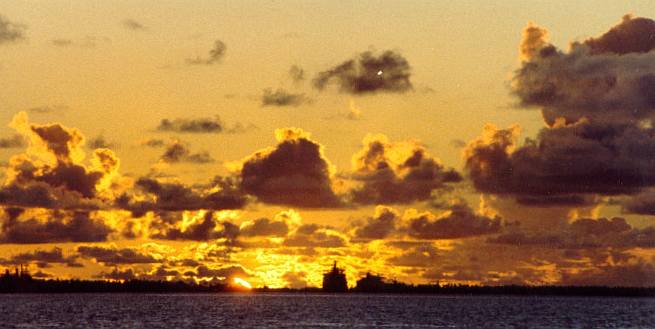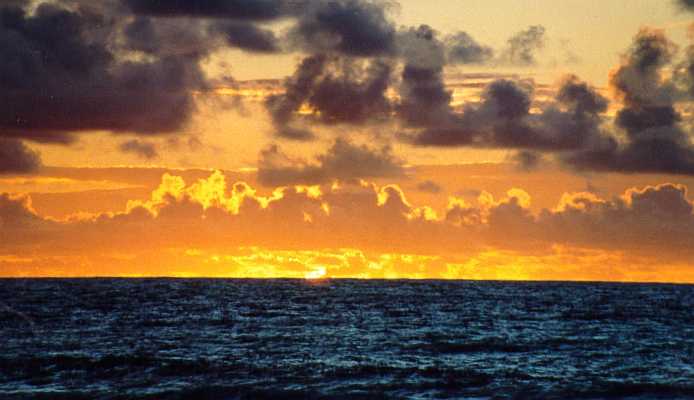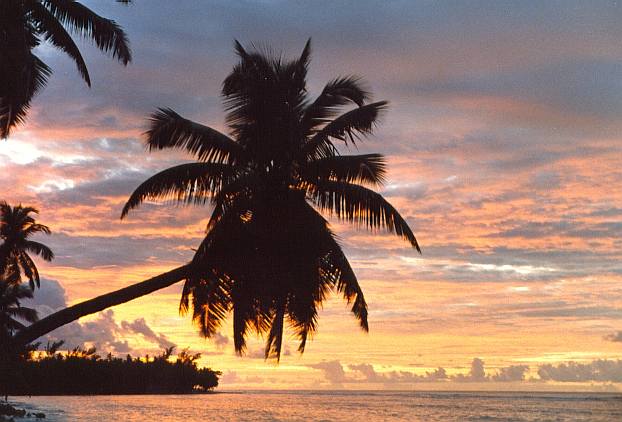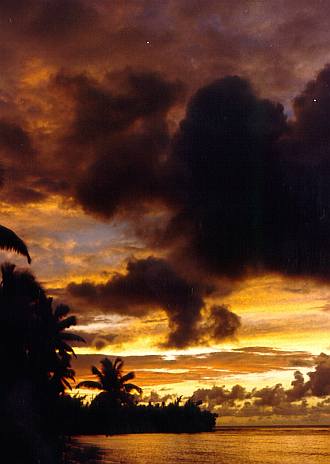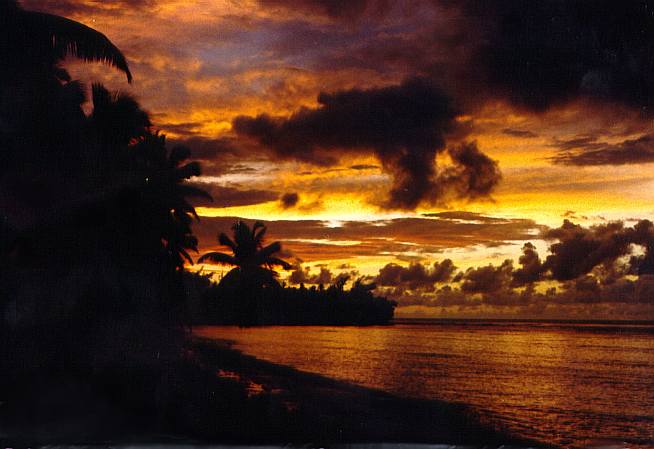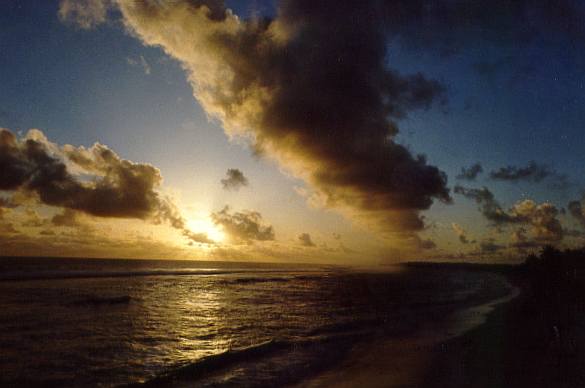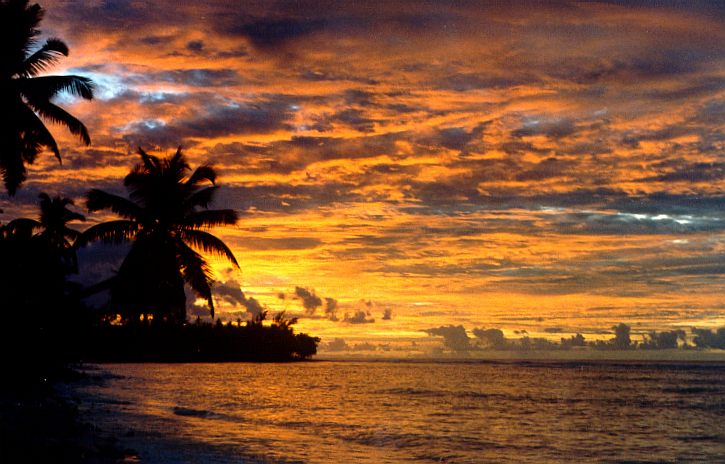 Visit the Rest of The PPDRDG by Returning to the Site Map and Picking Another Page!
Want to use something from this site? See the TERMS OF USE.