Visit the Rest of The PPDRDG by Returning to the Site Map and Picking Another Page!


"WE PASS GAS"
Beginning just days after the attacks of September 11, the US Air Force began deploying an expeditionary wing to Diego Garcia. On October 7, 2001 10 B-1s, 10 B-52s and 12 KC-10s launched over a 30-minute period on the first raid of OPERATION ENDURING FREEDOM. The runway was lined with GI's waving US flags and cheering. It was payback time, and it felt good. The bombers and tankers formed up south of the island, turned and headed north for Afghanistan, passing over Diego Garcia at 30,000 feet, refueling and leaving contrails in their wake.

Two days later, on October 9 the US Air Force formally designated the task force as the 28th Air Expeditionary Wing (AEW) to fly and fight from Diego Garcia. Everybody, including this site, focused on the bombers.

But the bombers could not have reached their targets and returned to Diego Garcia without the aerial refueling from the KC-135 and KC-10 tankers that provided the fuel. So the USAF formed up the 60th Air Expeditionary Group with KC-10s and then the 462nd Air Epeditionary Group with KC-135Rs to provide the gas the bombers needed. Tankers came from Fairchild AFB, WA; McConnell AFB, KS; Tinker AFB, OK; March Air Reserve Base, CA; and Travis AFB, CA.

These pages show some of the operations these "tanks" conducted during OPERATION ENDURING FREEDOM and OPERATION IRAQI FREEDOM...

If anybody has ANY additions, corrections, or ideas for improving this page, please contact me!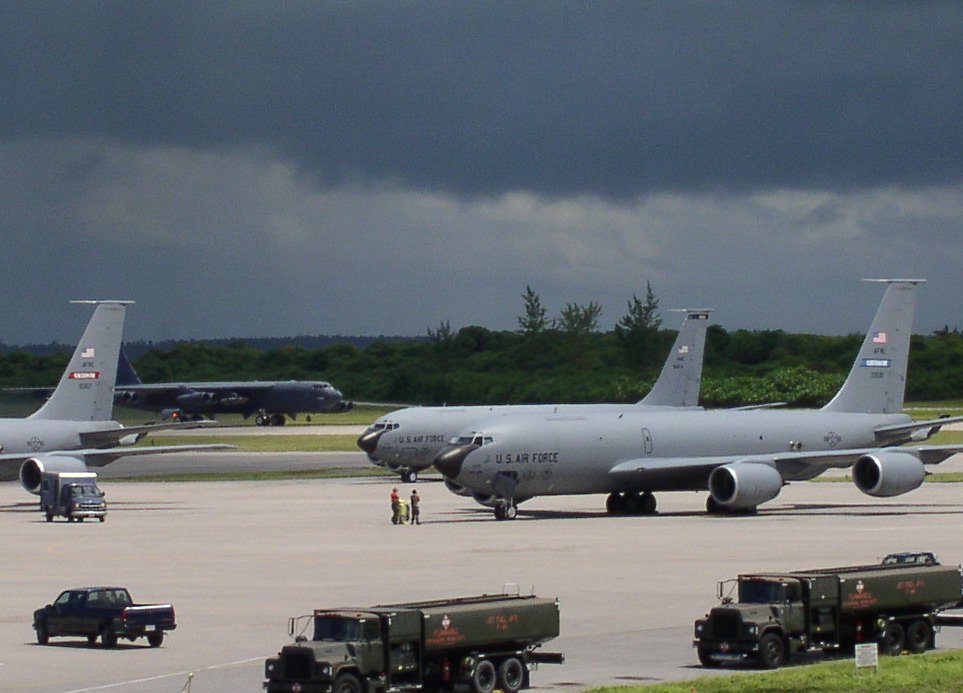 KC-135Rs on the ramp at Diego Garcia in 2003. This used to be the P-3 ramp.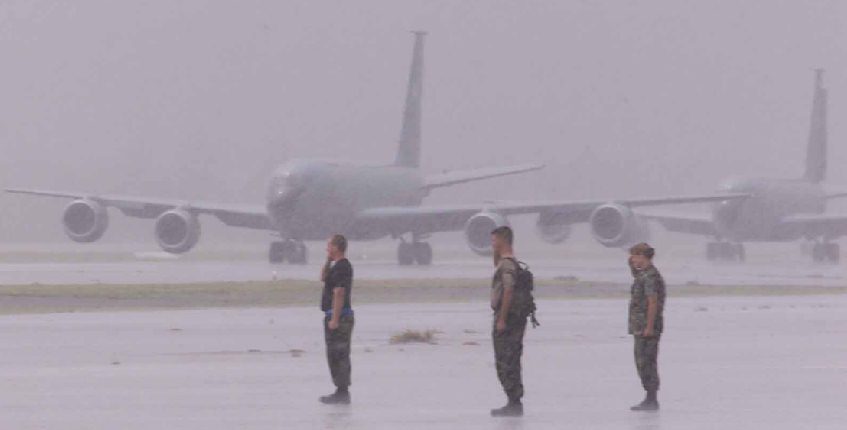 ABOVE: Maintenance personnel salute KC-135 aircrews on their way to OEF. As usual, it was raining.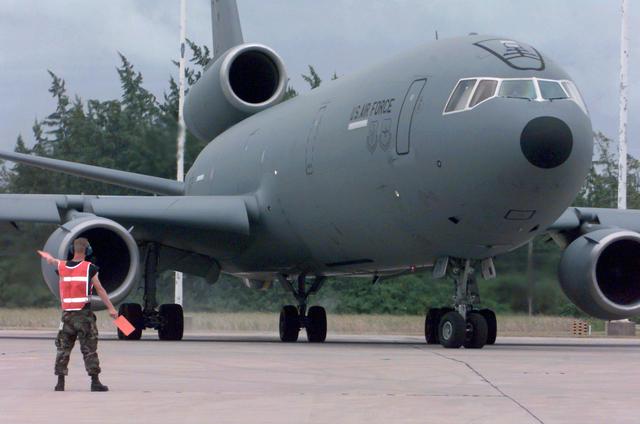 Above: I guess the KC-10 gets to fly when the sun shines... of course all that means to the line troops is that its HOT!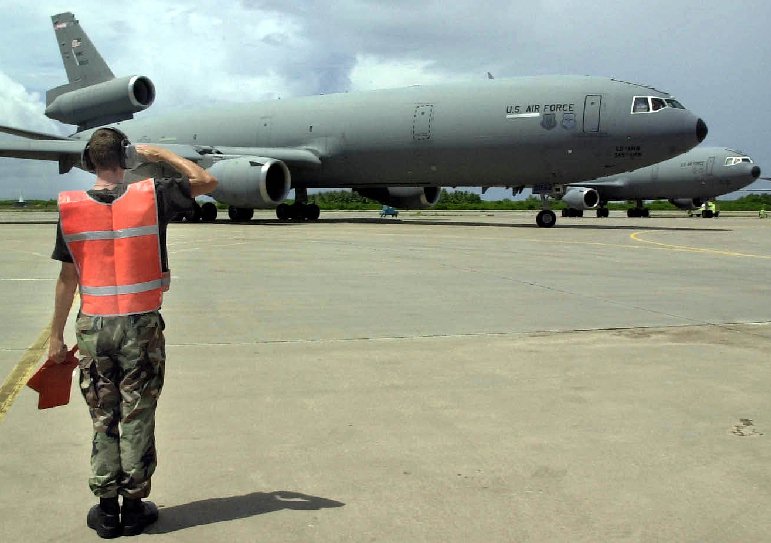 TIME TO GO TO WORK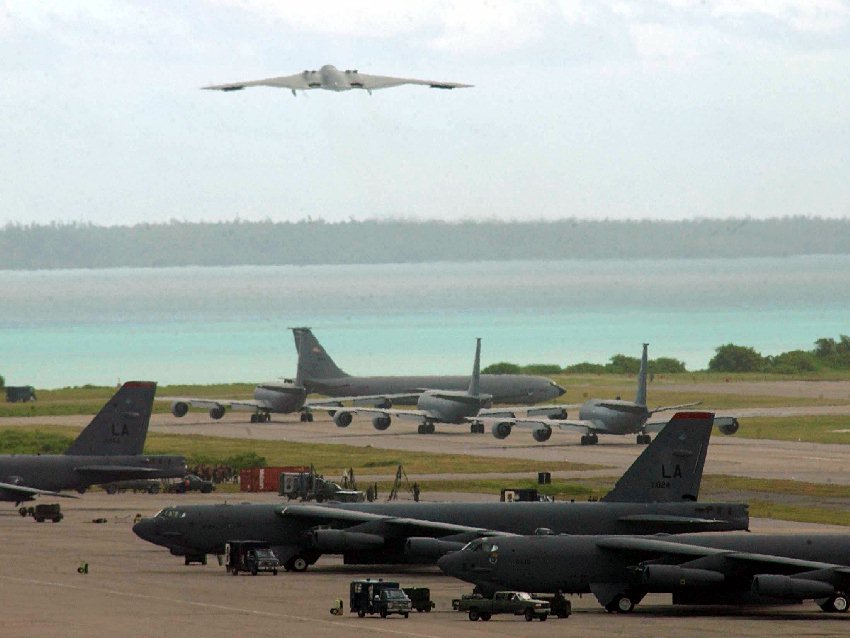 KC-135Rs line up for takeoff at Diego Garcia

BOOMER'S EYE VIEW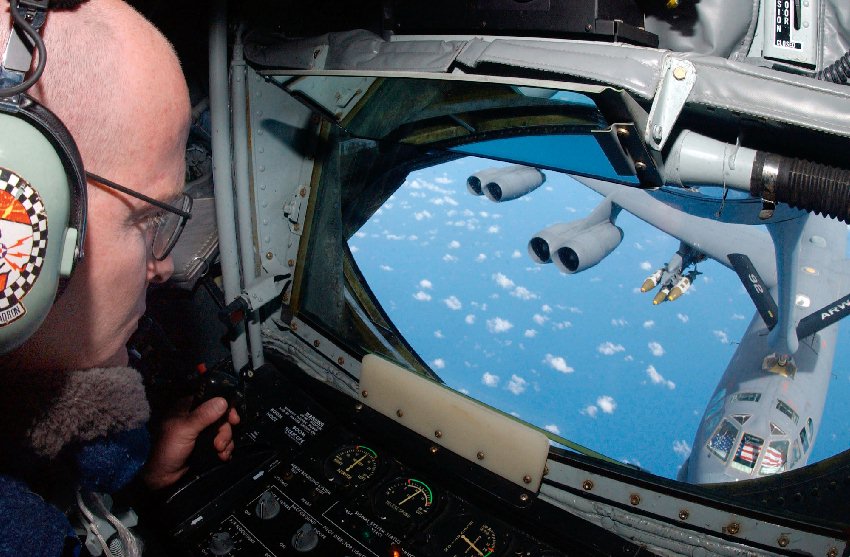 Staff Sgt. Bob Spychalski, a KC-135 Stratotanker boom operator, 28th Expeditionary Air Refueling Squadron,
prepares to refuel a B-52 Stratofortress on its way to Afghanistan, May 7, 2003. (U.S. Air Force photo by Tech. Sgt. Richard Freeland)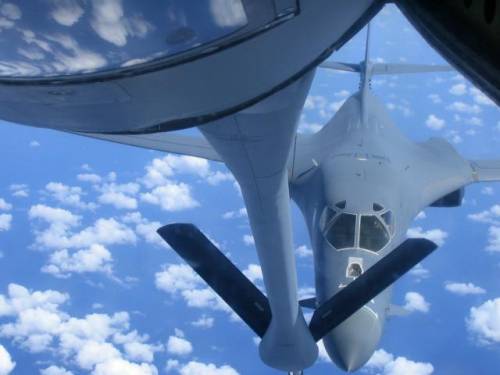 Refueling a B-1 "Bone" on its way back from Afghanistan. USAF Photo.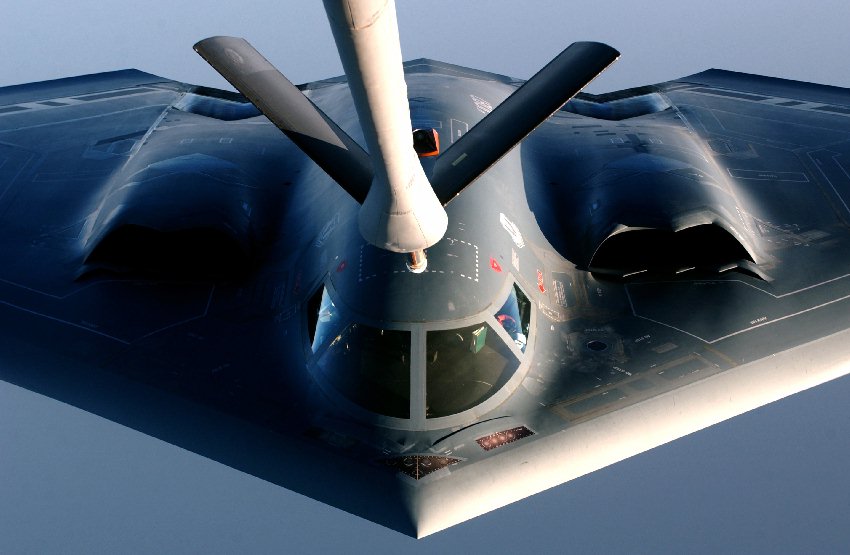 Refueling a B-2 on it's way home to DG after an OEF sortie. USAF photo.

We will ALWAYS need tankers! Go Air Force - For Ever and Ever!!!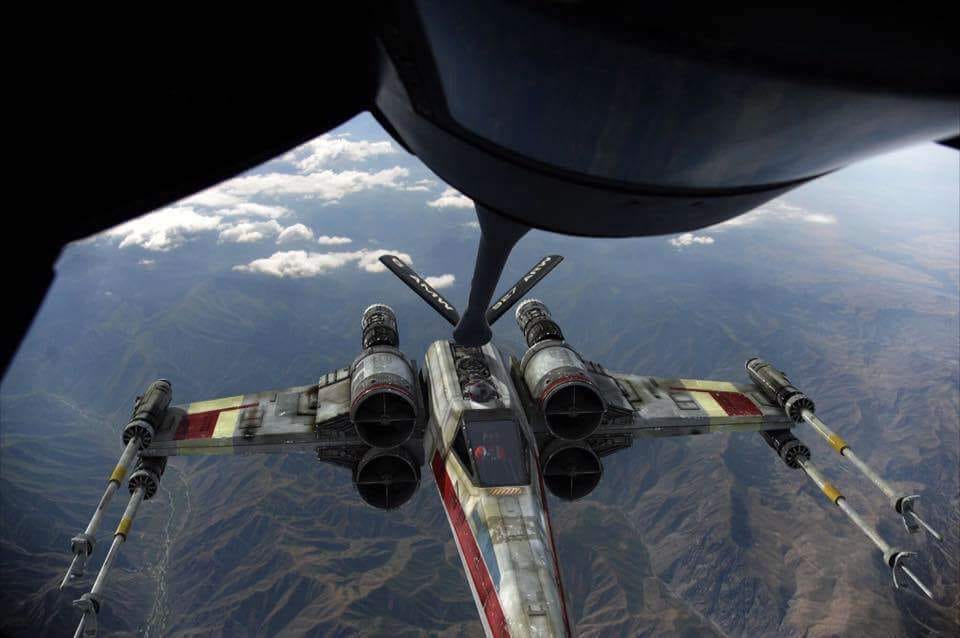 Visit the Rest of The PPDRDG by Returning to the Site Map and Picking Another Page!
Want to use something from this site? See the TERMS OF USE.
This, and everything else I write and every photo I produce is copyrighted by Ted A. Morris, Jr.