Visit the Rest of The PPDRDG by Returning to the Site Map and Picking Another Page!


The PPDRDG Ministry of Conspicuous Consumption Presents:


The TRUE Story of when the US NAVY
OUTLAWED BOTTLED BEER,
Then Runs Out.






In 1982 Things Were Weird - Read Paragraph 1 on Page 2, below!
Then, in 2008, they RUN OUT OF BEER! Scroll down to see the details!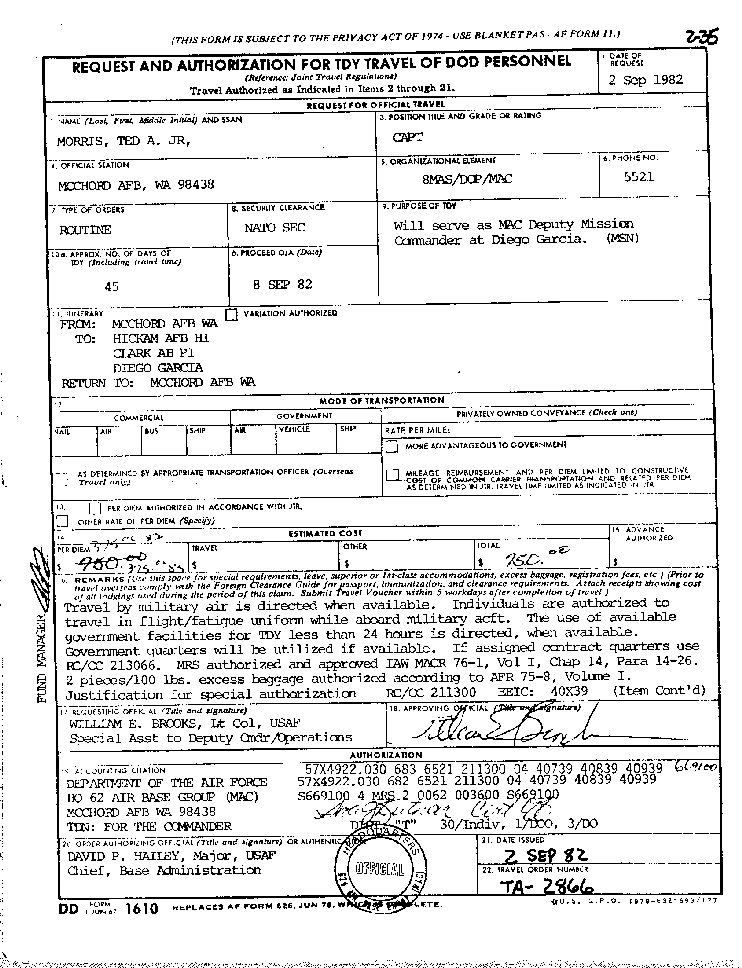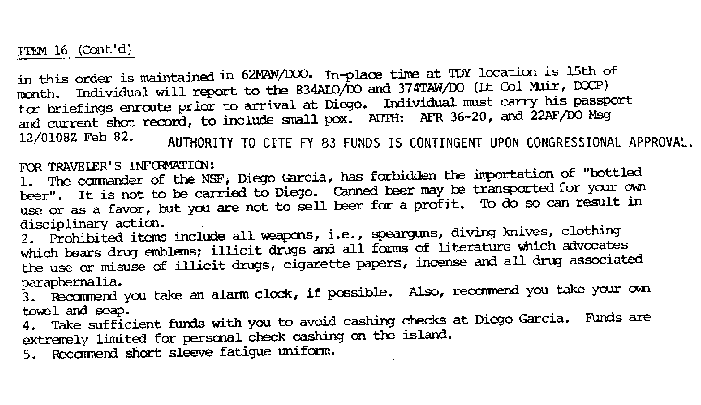 Here is the 2008 SHORTAGE NOTICE.
It must have been hell out there -
Only 2 cases per person per day!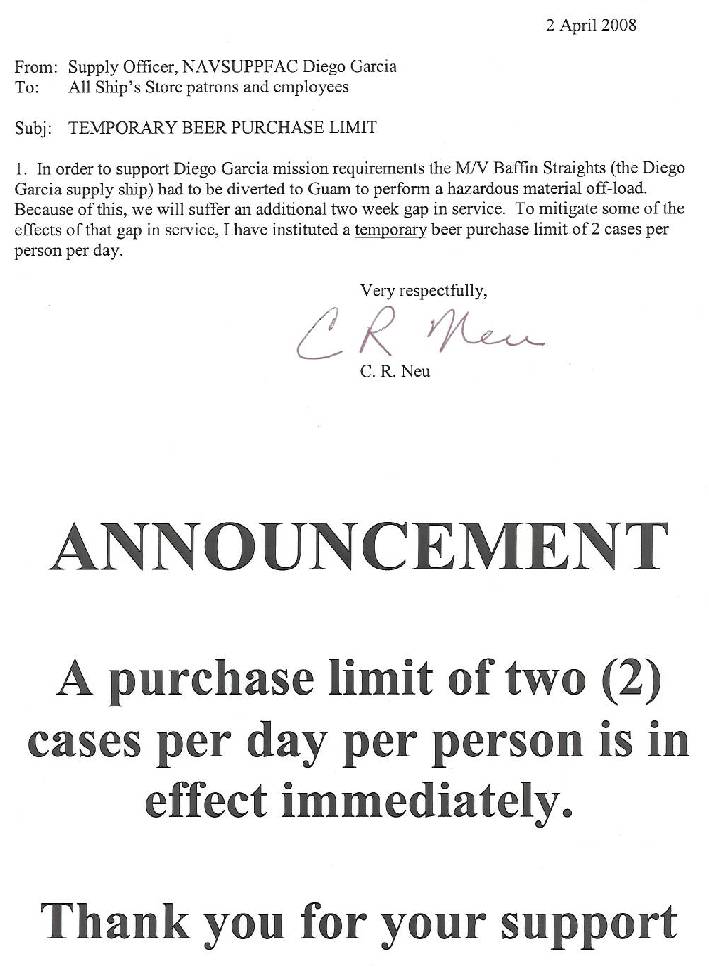 Visit the Rest of The PPDRDG by Returning to the Site Map and Picking Another Page!
Want to use something from this site? See the TERMS OF USE.