BEN ARCHER HEALTH CENTER
COLUMBUS, NEW MEXICO.
.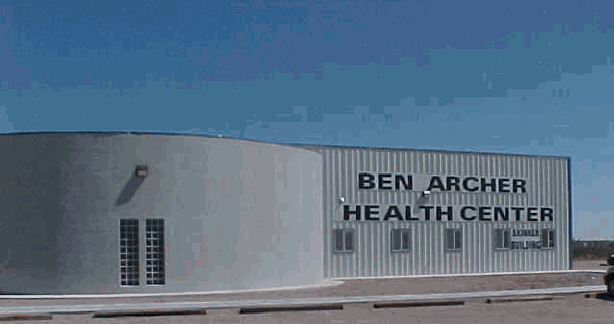 The Columbus Ben Archer Health Center (BAHC) site was established in 1998. Primary care service area for the BAHC in Columbus includes all communities in Luna County. Deming and Columbus are the larger population centers in Luna County.
The primary care clinic is located at #1 North Boundary, an 8,000 square foot, modern medical facility that provides medical and dental services.
Columbus, New Mexico, which is about 35-40 miles to the south of Deming, is a small rural community of approximately 800 residents located on the southern end of Luna County along the U.S./Mexico border. It's sister city, Puerto
Palomas, Chihuahua, Mexico is only three miles south of Columbus and has a larger population estimated at anywhere between 3,000 to 10,000 depending on whose estimates are used. These two isolated communities depend very closely upon one another, with both relying heavily on agriculture as the dominant
economic force in the region. Due to their relative isolation and lack of infrastructure, resources are scarce on both sides of the border. The population is
expected to increase in size due to the Free Trade Agreement and the new
border crossings in Sunland Park and Columbus.
(back to sites list)
(back to main page)