BEN ARCHER HEALTH CENTER
TRUTH OR CONSEQUENCES, NM.
.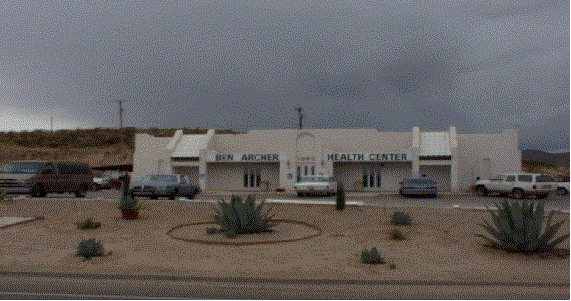 The T or C Ben Archer Health Center (BAHC) site was established in 1994. Primary care service area for the BAHC in T or C includes all communities in Sierra County. These communities are T. or C., Hillsboro, Winston, Williamsburg, Kingston, Palomas, Cuchillo, and Elephant Butte.
The primary care clinic is located at 1960 Date Street, an 8,000 square foot, modern medical facility that has the necessary room for the provision of medical and dental services.

The largest amount of growth in the Sierra County population has occurred within the 65 and older population. Older
citizens have more pronounced demands for specific types of health care. Chronic health problems outpace acute in the area's need.

(back to sites list)
(back to main page)