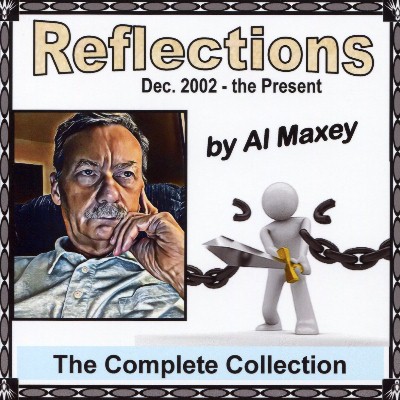 Special CD Offer
Only $20 (shipping included)
NOTE: For those living outside the USA, funds
must be in US currency; also, the cost is $30 to cover
the extra expense of customs & international shipping.
This CD Includes ALL the Following:
All of Al Maxey's Reflections
in both html and Microsoft Word
formats together on a single CD.
PLUS
The complete, current Topical Index
and Textual Index for both OT & NT.
Order This Special CD From:
(You may also order using PayPal)


Al Maxey
P. O. Box 135
Alamogordo, NM
88311

SPECIAL NOTICE
For additional offers of Al's sermons, Bible
classes and audio/visual materials on CD,
or to purchase his books -- Click Here