REFLECTIONS
Articles Archive -- Topical Index -- Textual Index


by Al Maxey


Issue #837 -- January 10, 2022
**************************
While both Plato and Truth are dear, piety
requires us to honor Truth above our friends.
Aristotle [384-322 B.C.]

**************************
A Pauline Problem Passage
Does Paul Promote the Doctrine of the
Trinity of Man in 1 Thessalonians 5:23?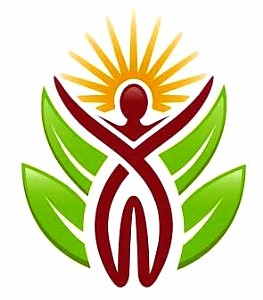 William Ellery Channing (1780-1842), a grandson of one of the signers of our Declaration of Independence, was one of the foremost theologians within the American Unitarian Universalist movement in the early 19th century. His study of the Scriptures led him to reject the Calvinist doctrines of total hereditary depravity and unconditional election. Channing opposed the view that God was a harsh, cruel, vindictive tyrant who would forever torture those who did not "measure up" to His own perfect holiness or who were not among those arbitrarily "elected" by Him for salvation. Instead, he proclaimed a gentle, loving, merciful, gracious, and forgiving God who sought an intimate relationship with all mankind rather than a select community of fearful adherents to a rigidly regulated religion. Channing also rejected, and spoke out boldly against, the doctrine of the Trinity. In 1819 he wrote, "We do, then, with all earnestness, though without reproaching our brethren, protest against the irrational and unscriptural doctrine of the Trinity." He also had a very high view of the nature of man, whom he considered to be the epitome of God's creation. In 1828, in his work titled Likeness to God, he wrote, "I see the marks of God in the heavens and the earth, but how much more in a liberal intellect, in magnanimity, in unconquerable rectitude, in a philanthropy which forgives every wrong, and which never despairs of the cause of Christ and human virtue! I do and I must reverence human nature. I bless it for its kind affections, for its strong and tender love. I honor it for its struggles against oppression, for its achievements in science and art, and still more for its examples of heroic and saintly virtue. These are marks of a divine origin and the pledges of a celestial inheritance; and I thank God that my own lot is bound up with that of the human race."
Having rejected the doctrine of Divine Trinitarianism, he most certainly avoided proclaiming a doctrine of Human Trinitarianism, although within the thoughts of the above referenced quote we can clearly perceive his high regard (and even reverence) for human nature in its many and varied expressions. Similar to his view of God, he saw man as a complex being capable of expressing his nature in a host of different ways, and yet in the face of such diversity man nevertheless remains a unified whole: i.e., man is one being, not two or three separate living entities loosely connected in some mysterious manner. Just because we can manifest our human nature in countless ways (both physical and non-physical), does not suggest or require, as some imagine, a dichotomist or trichotomist nature. Far from it. It simply means we are "fearfully and wonderfully made" (Psalm 139:14), and like our God, in whose image we are fashioned, we have the ability to show forth that nature in both material and immaterial ways. We not only are flesh and blood, we are also, as the Scriptures declare, "living beings (souls)" capable of emotional, intellectual, and even spiritual thoughts and actions. Yet, to suggest that such aspects of our human nature demand additional "life-forms" embedded within us in some mysterious way is to suggest far more than one will ever find expressed within the sacred Scriptures! Such is a doctrine formulated by human philosophers and theologians influenced by pagan teaching. Tragically, some within Christendom have perpetuated this myth for centuries, which is not only shameful, but also an affront to our God.
Perhaps one of the most used (and abused) texts in the New Covenant writings, which is frequently employed by those who have embraced the paganistic partitioning of man, is 1 Thessalonians 5:23. Paul, in his concluding remarks to the brethren in this location, wrote, "And may the God of peace Himself sanctify you wholly; and may your spirit and soul and body be preserved entire, without blame at the coming of our Lord Jesus Christ" [American Standard Version]. It is no real surprise that some have seized upon this statement by Paul to help validate their trichotomist view of man: "This is St. Paul's human trinity" [The Pulpit Commentary, vol. 21, p. 136]. "Such a threefold distinction of human nature was not unknown among the Stoics and Platonists" [ibid, p. 106], and their influence upon early Jewish and Christian teaching cannot be denied. "This is St. Paul's fullest and most scientific psychology" [Dr. Charles Ellicott, Commentary on the Whole Bible, vol. 8, p. 146]. Some have referred to this as "the trichotomy of secular psychology" [The Expositor's Bible Commentary, vol. 11, p. 295]. There is no question that "some think the apostle alludes to the Pythagorean and Platonic doctrine" [Adam Clarke's Commentary, vol. 6, p. 555] of the partitioning of man into three distinct "beings," one of which is an "immortal soul." In later centuries (the Middle Ages specifically), this view became the dominant view in Christendom, and to even question it was to risk being branded a "heretic."
But, is the apostle Paul really promoting pagan philosophy in his benediction? Was that his intent? I think not. Indeed, I concur with Dr. Gary W. Demarest, "To use this lofty benediction as the basis for a technical argument for the trichotomous nature of human personality distorts its intention. Here is a word of praise and worship, not a clinical discussion" [The Communicator's Commentary, vol. 9, p. 102]. The Greek scholar Dr. Marvin R. Vincent wrote, "It is useless to attempt to draw from these words a technical, psychological statement of a threefold division of the human personality" [Word Studies in the New Testament, vol. 4, p. 52]. Paul "is not writing a treatise on the soul" [A Popular Commentary on the New Testament, e-Sword]. The words "spirit, soul and body" in this text "should not be understood as defining the parts of man, but as representing the whole man" [The Ryrie Study Bible, p. 1845]. The biblical view of the nature of man is holistic in nature! Paul, in this benediction, was praying that their whole being (every aspect of that being) would be sanctified by God (made holy and pure), and that they would be completely and entirely (in every aspect or manifestation of their being) blameless in both attitude and action. "The whole complex nature of man (intellectual, spiritual, physical) is to be purified. Mere outward decency of conduct is not enough; the inner man, the intellectual, moral, and spiritual faculties must be kept in a state of purity and holiness. He hath sanctity in no part who is not sanctified in every part" [The Preacher's Complete Homiletical Commentary, e-Sword]. This is precisely what is meant in such passages as Mark 12:30, where Jesus said, "Love the Lord your God with all your heart and with all your soul and with all your strength and with all your mind" (cf. Luke 10:27). Our Lord was quoting from the Shema (Deuteronomy 6:4-5). Was Jesus seeking to promote a partitioning of human nature? Of course not. Just the opposite. He, like Paul, was simply conveying our Creator's desire that we remain devoted to Him with ALL of (every aspect of) our being throughout our lives here on earth. These passages are not about "parts" of man's nature, but about the WHOLE of man's nature. Don't just give the Lord a portion of your devotion; don't be transformed and made holy only in certain areas of your nature; rather, be holy in every aspect of your being: body, emotions, intellect, acts of mercy and kindness, your thoughts, your speech, your interactions with others, etc.
This is made clear in two of the Greek words used by Paul in this verse (1 Thessalonians 5:23). Paul wrote, "May the God of peace sanctify you wholly; and may your spirit and soul and body be preserved entire, without blame at the coming of our Lord Jesus Christ" [ASV]. The Greek word in that first phrase is "holoteles," which appears only this one time in the entire NT writings. It means "complete in all respects; perfect" [Thayer's Greek-English Lexicon of the NT, p. 444]; "quite complete; may God sanctify you wholly or through and through" [Drs. Arndt & Gingrich, A Greek-English Lexicon of the NT and Other Early Christian Literature, p. 565]. "The apostle's desire is that the sanctification of the believer may extend to every part of his being" [Dr. W.E. Vine, Expository Dictionary of Old and New Testament Words, p. 213-214]. "The whole of each of you, every part of you. In English we should use an adverb 'totally' or 'wholly.' Paul says, may God finish His work by sanctifying you each in totality, i.e., set you apart for Himself in toto. The thought is evidently one of extent: sanctify your complete being. No nook nor corner of your life is to be left where the peace of God does not penetrate; it is to reign undisturbed in every province of your being. Many are satisfied with a partial Christianity, with some parts of their life still being worldly. The apostolic admonitions constantly prod into all the corners of our nature" [Dr. R.C.H. Lenski, The Interpretation of St. Paul's Epistle to the Thessalonians, p. 364]. "This sanctification is to be thorough. Each part of our nature is to be 'wholly' sanctified. We must not dedicate ourselves to God half-heartedly. He requires the whole surrender of our whole nature" [The Pulpit Commentary, vol. 21, p. 136].
Dr. Joseph Benson states, "The apostle's words were certainly not intended to teach us philosophy," ... rather, Paul prays "that all our powers of mind and body, the rational, including the understanding, the judgment, conscience, and will; the animal, comprehending the affections, passions, and sensations; and corporal, namely, the members and senses of our bodies, should be wholly sanctified; that is, purified from pollution, dedicated to God, and employed in glorifying Him" [Commentary on the Old and New Testaments, e-Sword]. "Throughout the epistle, Paul has been concerned with sanctification. Now he prays that God will sanctify the readers of the epistle 'through and through.' Paul intends no systematic dissection of human personality. Instead, he uses a loose rhetorical expression emphasizing the totality of personality" [The Expositor's Bible Commentary, vol. 11, p. 294]. In other words, the whole man, in every aspect of his being, is to be sanctified, made holy through the working of God's Spirit within and upon us. He prays that we may be transformed in every area and aspect of our lives and being, not just in a few. "The members of the Thessalonian Church were not to suppose that this new religion they professed consisted merely or mainly in certain rites or observances. It called them to holiness, a sanctity of conduct from which no part of their life might be exempted, a sanctity of person in which their whole nature must partake" [A Popular Commentary on the New Testament, e-Sword].
The Greek word in the second phrase is "holokleros," which is a qualitative term signifying "soundness, wellness, wholeness in body, mind, spirit; soundness in the entirety of one's being." It appears twice in the NT writings: here and in James 1:4 - "And let endurance have its perfect result, so that you may be perfect and complete, lacking nothing" [NASB]. Paul's prayer for these disciples (and, by extension, you and me as well) is that not only will they/we be found wholly holy (sanctified) at the coming of the Lord, but also entirely mature and complete in every aspect of service unto Him. It is a purity of being that reigns in every aspect of our nature, thus motivating us to attitudes and actions reflective of our God's own nature (in whose image we have been formed). "This benediction reminds us that our sanctification - our being set apart for His service - is ultimately the achievement of God Himself. And it is wholistic, involving every part of our very being" [Dr. Gary W. Demarest, The Communicator's Commentary, vol. 9, p. 102]. Being matured/perfected in every area of our being; being sanctified wholly; being sound and whole in all aspects and workings of our being (emotional, social, spiritual, physical, intellectual, etc.); being reflections of HIS nature through the evidentiary acts and attitudes of our own, will find us all standing steadfast and sure at His coming! These words, as used by Paul in our text, "indicate that every grace present in Christ should be manifested in the believer, ... and indicating the development of every grace into maturity/completeness" [Dr. W.E. Vine, Expository Dictionary of Old and New Testament Words, p. 36]. Dr. Thayer concurs: "No grace which ought to be in a Christian man is deficient; no grace is merely in its weak imperfect beginnings, but all have reached a certain ripeness and maturity" [Greek-English Lexicon of the New Testament, p. 443].
James, the brother of our Lord, writes, "Pure and undefiled religion in the sight of our God and Father is this: to visit orphans and widows in their distress, and to keep oneself unstained by the world" (James 1:27). Loving service to others to the glory of our God, and keeping ourselves pure and unstained by not allowing the morals and ethics of the world to enter into and affect the various aspects of our human nature (emotional, spiritual, intellectual, physical, social, etc.) - it is this our Lord is looking for! We are blessed to have the Spirit of God indwelling and transforming us in the entirety of our being that we might be holy. Paul's prayer for us, and our prayer for one another, is that this relationship with Him might grow and mature in us through and through until the day of our Savior's return to claim His bride. This passage is not about validating some Platonian trichotomist myth about an immortal soul housed somewhere within our physical bodies. Such nonsense diminishes the beauty of the truths expressed in this passage by Paul. This false doctrine needs to be abandoned, a goal toward which I will continue to devote my energy as long as God gives me the ability and opportunity. Let me close this article with a few translations of our text that I believe capture the authorial intent of Paul quite well, which is: the Scriptures see us holistically; we are one being, although there are many and varied manifestations, material and immaterial, that reflect the various aspects of our human nature. None of these aspects of our human nature, however, are separate and distinct "living beings." Such is the meaning of the Greek words used by Paul in this text.
International Standard Version - May the God of peace Himself make you holy in every way. And may your whole being - spirit, soul, and body - remain blameless when our Lord Jesus, the Messiah, appears.

Good News Translation - May the God who gives us peace make you holy in every way and keep your whole being - spirit, soul, and body - free from every fault at the coming of our Lord Jesus Christ.

Easy-to-Read Version - We pray that God Himself, the God of peace, will make you pure - belonging only to Him. We pray that your whole self - spirit, soul, and body - will be kept safe and be blameless when our Lord Jesus Christ comes.

The Expanded Bible - Now may God Himself, the God of peace, make you holy in every way (sanctify you completely/through and through). May your whole self - spirit, soul, and body - be kept faultless (blameless) when our Lord Jesus Christ comes.

God's Word Translation - May the God who gives peace make you holy in every way. May He keep your whole being - spirit, soul, and body - blameless when our Lord Jesus Christ comes.

International Children's Bible - We pray that God Himself, the God of peace, will make you pure, belonging only to Him. We pray that your whole self - spirit, soul, and body - will be kept safe and be without wrong when our Lord Jesus Christ comes.
***************************
All of my materials (books, CDs, etc. - a full listing
of which can be found on my Web Site) may now
be ordered using PayPal. Just click the box above
and enter my account #: almaxey49@gmail.com

***************************
Readers' Reflections
NOTE: Differing views and understandings are always welcome here,
yet they do not necessarily reflect my own views and understandings.
They're opportunities for readers to voice what is on their hearts, with
a view toward greater dialogue among disciples with a Berean spirit.
From a Reader in Montana:

Al, your last two Reflections (Reflections #835 - "The Myth of Immortal Soulism" and Reflections #836 - "The Penetrating Power of the Word") have been very insightful, and they have given me much to think about. This phrase you shared, "Expositors, in their analysis of the meaning of passages, may often detect more than the author thought of," speaks loudly to me, because I am at a point in my life where I have enough background to look back on and see that I too have been guilty of this, and that much of the teaching I've received in my past has only continued to build on itself. Thanks for your thoughtful studies and your continued desire to help the rest of us think about things "outside the box" we find ourselves in. I hope this new year finds you and Shelly doing well. My wife and I will be back down in your area in a few weeks, and I hope we can find some time to have coffee or dinner together! Best wishes, brother!
From a Minister in New Zealand:

Happy New Year to you and Shelly. Thank you, Al, for your latest two Reflections. I believe 1 Thessalonians 5:23 would have to be understood in a similar way. You may have dealt with this already. Incidentally, we are beginning a study of Hebrews in February in our mid-week gathering. Please pray for us and this study. Have a prosperous year in Jesus, Al. Love to you and your family. PS - It's scorching HOT here in New Zealand.
From a Reader in Bristol, United Kingdom:

Happy New Year, Al. Thank you for all your insightful Reflections articles written through the year 2021. I have been spiritually enriched and blessed by taking time to read them carefully. While looking forward to more great Reflections from you in this new year of 2022, I pray that God will bless you richly with sound health, joy, and peace. I pray that God will continue to illuminate the minds of the people around the world through your ministry of researching the Scriptures and proclaiming God's Truth through your Reflections.
From a Reader in New Mexico:

After 53 years in the Churches of Christ, and 18 years now out of the Churches of Christ, I am finally understanding what it means to trust God, and why I had not been able to get down under the superficial to really understand the spiritual. I finally have peace from years of floundering through "Religion." I am learning what the true, magnificent, unexplainable LOVE God has for me is. I'm learning it is not about me or what I do, but it is about Christ and what He has already done. I have been to many Church of Christ so-called "Gospel" meetings where nothing was taught about the love and greatness of Jesus, but only how to get into the "One True Church." It was all about searching the Scriptures to learn "what I must DO." Now I know that it is not about me and what I must continually keep doing, but it is about Him and what He has already done for me. I have long respected you, Al, and still do. I've never met you personally, but I have read many of your Reflections over the years. I know you are very busy, so I thank you for taking time to read my letter.
From a Reader in New Mexico:

Al, I appreciate your insight on the Word of God, and also the way you share your heart with your readers. I just read your study on Hebrews 4:12 titled "The Penetrating Power of the Word" (Reflections #836), and I believe you stated it perfectly. I want to share an experience I had in 1970 with this penetrating power of God's Word that changed me like I never thought was possible. I smoked for 13 years. I had tried to quit, but couldn't. Without smoking, I didn't want to live. As crazy as that sounds, I was that deeply addicted. I worked with young teens at church. They knew that I smoked, and one of the boys (I'll call him Steve), talked to me about it a few times. One night after church, some of us were standing outside talking and 14-year-old Steve asked me, "When are you going to stop smoking?!" My answer revealed my heart: I said, "The only way I can stop is to ask the Lord, and if I do that, He'll give me cancer so that I will have to stop." Steve's eyes held mine. His serious expression didn't change. He simply said, "He wouldn't do that!" Those words penetrated and struck me like a sharp sword had been shoved into the center of my being! The next morning that penetrating sword continued to cut even deeper until I cried out to God and asked Him to help me quit smoking. I knew it would be hard, maybe even impossible, but I couldn't do it without His help. All day I waited for the desire to smoke to come. It never did. By the end of the day I knew it was gone for good. Not only did God deliver me, He showed me who He is!! He is good; He cared; He was on my side! The words that young man spoke that day cut to my very soul and spirit, just like it says in Hebrews 4:12 - "For whatever God says to us is full of living power; it is sharper than the sharpest dagger, cutting swift and deep into our innermost thoughts and desires with all their parts, exposing us for what we really are" (The Living Bible). With just four words from a 14-year-old boy, God pierced my heart and my life was changed. I had met the One who LOVES me!!
From an Author in Texas:

WOW!! "The Penetrating Power of the Word" is another good one! Keep up the great work. PS - Jesus said, "No one can come to Me unless the Father who sent Me draws him" (John 6:44, NKJV). Is it the Word of God doing the drawing/calling? What do you think?
I believe God "calls" us forth from the world (from darkness) through the power of His Word, yet that Divine "Message" has been transmitted through various mediums throughout human history. Visions, prophecies, dreams, angelic messengers, booming voices from mountain tops (or a gentle "whisper"), the sacred writings, the Holy Spirit, pastors and teachers, even the "testimony" of nature itself have all been employed (and other mediums as well). The best and ultimate "messenger" of the Message, of course, is when the Father "spoke" through the medium of His beloved Son (Hebrews 1:1-2). Even Jesus, though, indicated it was "the words" He was given by the Father that He employed to lead people to perceive the Father with the eyes of faith (a perception with promise which we acquire by grace through our faith-response to that Message/Word) far more than He Himself, although this in no way diminishes the power of His personal example. I think Isaiah 55:11 is relevant here: "My Word that goes out from My mouth will not return to Me empty, but will accomplish what I desire and achieve the purpose for which I sent it." So, yes, I think it is the Word/Message that calls us, but the medium employed in the proclaiming of that Word/Message may vary greatly. It would even include such instruments as you and I, and our respective ministries!! -- Al Maxey
From a Reader in California:

I really enjoyed your latest Reflections ("The Penetrating Power of the Word"). What I took away was the sheer irrelevance of our present physical form (our body) in light of our eventual transformation at His appearing! I actually find it comforting that we will be completely transformed into our "real" selves at the Resurrection. The "old body"? Pffft ... old news! Useful for a time, but just like a bib, no longer needed. Thank you for this study!! By the way, my wife is seriously thinking New Mexico may be a great place to retire. We may just come visit some day soon!
From a Reader in Georgia:

You pointed out in your recent Reflections that the wording in Hebrews 4:12 may be "rhetorical and poetic," rather than "anatomically clinical," which insight was very helpful in gaining a proper understanding of this text. Also neat is showing the Greek word "kritikos" as formative of our English word "critical" (in the sense of "review"). As for "spirit, soul, body," it goes back to loving the Lord with all of one's body, soul, mind, strength idea. It simply means: with all you've got; with all that you are; as a unified whole. NOT as a loose collection of separate, unique, self-sufficient entities. GREAT commentary on this passage, Al. Thank you!
********************
If you would like to be added to or removed from this
mailing list, Contact Me and I'll immediately comply.
If you are challenged by these Reflections, then feel
free to send them on to others and encourage them
to write for a free subscription. These articles may
all be obtained on a special CD. Check the Archives
for details and all past issues of these Reflections at:
https://www.zianet.com/maxey/Reflect2.htm