Visit the Rest of The PPDRDG by Returning to the Site Map and Picking Another Page!
The PPDRDG Ministry of Slightly Off-Kilter Entertainment Presents:
The Miss America USO Tour, 1974!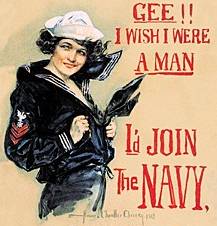 Well, cutie, if you were, and if you did, you'd wind up on Diego Garcia in 1974,
and be the most popular person on the Island...
But for the boys who WERE there in '74, and there were ONLY boys there in those days,
there WAS one time when REAL women showed up!
And here they are: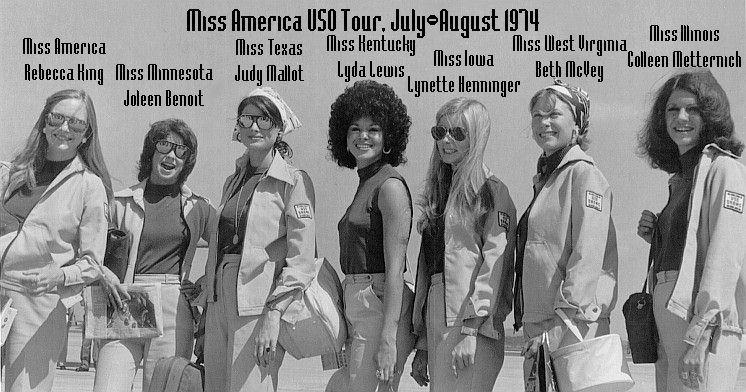 Yes, it was the best of times, and the worst of times! Think back...
To the days before airconditioning...
To the days before "mid-tour leave"...
To the days of 9 month deployments without one down day...
To the days when you could go 9 months without seeing a woman...
To the days when it wasn't politically incorrect
for the USO to send beautiful women to the
ends of the earth to entertain the troops...
Yep, its true, the most beautiful women in America
actually journeyed out to Diego Garcia in August, 1974!
And for those of us who remember
those dark and lonely times and places,
the arrival of the USO was as important as...
well, actually, it was more important than...
a letter from home!
I know those shows meant a lot to me....
And then one day recently, I got this email:

"Hello... I don't know why I decided to inquire about Diego Garcia tonight but I'm glad I did. One of my fondest memories of my life is a trip to Diego Garcia---magical. I was Miss Minnesota in 1973 (of the Miss America Pageant). Six other state representatives, Miss America (Becky King), and I performed a USO tour of Korea, Japan, and Thailand in the summer of 1974. One of the stops on our tour was Diego Garcia. I shall never forget the mystical/magical aura of this tiny little military island.
"I was a singer in our tour group---played a twelve string guitar. I went on to perform in Brazil & Japan, and eventually had a number one record in Japan in 1990. I currently hold a position as On-Air-Host for Shop NBC (formerly Valuevision, Int'l).
"Simply happy to connect with others who have experienced the "magic" of this tiny little island dropped in the middle of the most beautiful Ocean in the world.....the Indian Ocean...
Fondly, Joleen Benoit....<BENDENBIJI@aol.com>
FYI Miss Minnesota 1973."

So, I wrote back and one message led to another, and one day in my snailmailbox were some photos from those wonderful times so long ago. Thanks, Joleen - on behalf of everyone I know who had to serve a year or so in some really strange place, thanks for taking the time to come visit us...

And so here are the pictures she sent, for everyone to remember. Actually, I'm pretty sure these were taken at other stops on the tour - mainly because I don't think they had an indoor stage on DG in those days - but its the spirit that counts and these girls were there for us when we needed them most!

Maybe this USO tour wasn't the one when you were there, but hopefully these pictures will take you back to the one that did show up when you were on the island, and brought you the most beautiful girls in the world...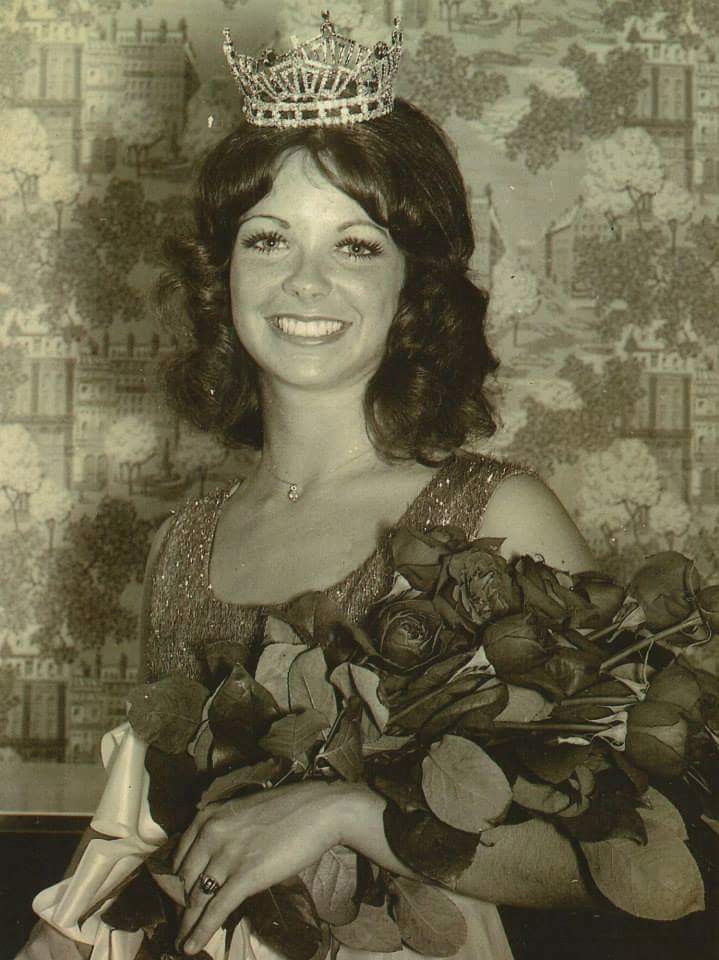 Where in the world did they get those dresses??? Ooops. For a moment I forgot its 1974...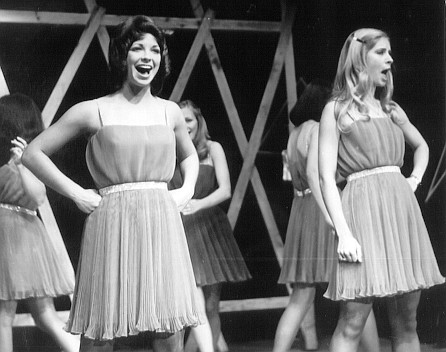 Here's a photo of the routine's grand finale!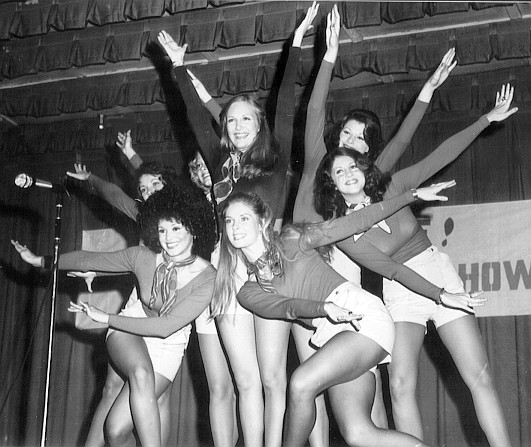 Here's Joleen on the tour, and today: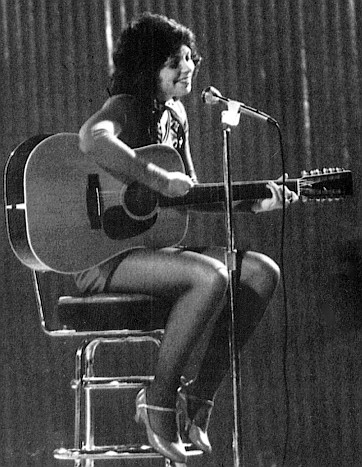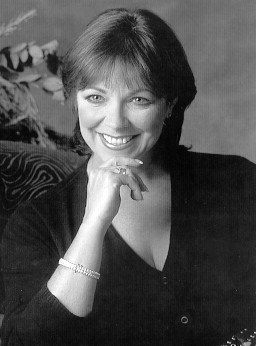 You can see Joleen Benoit on TV! Check the Schedule here! She's still singing! Buy her CD!
Finally, here's this picture. I promised Joleen I'd make this page tasteful (as compared to some of the others on this site) but I can't resist including this picture, and wondering just what in the world was going on...
hmmmmmmmmmmmmmmm......

Visit the Rest of The PPDRDG by Returning to the Site Map and Picking Another Page!
Want to use something from this site? See the TERMS OF USE.
This, and everything else I write and every photo I produce is copyrighted by Ted A. Morris, Jr.