---
---
Fishing Report for the Lease 6/09/07

date = June 9, 2007 location = Rio Penasco
reporter = Randall Vallee other fishermen = Vickie Vallee
details = HELLO
I just wanted to share our fishing trip yesterday-it was awesome! Vickie caught 9 Rainbow Trout and 8 Chubs'. Both of us were using ultra-light fly rods, which made it even more exciting. I hope you enjoy some of the picture's we took, of course we didn't take a picture of every fish we caught and when I went to take a picture of my largest fish the batteries in the camera died and we both forgot to bring the spare one's, left those in the truck.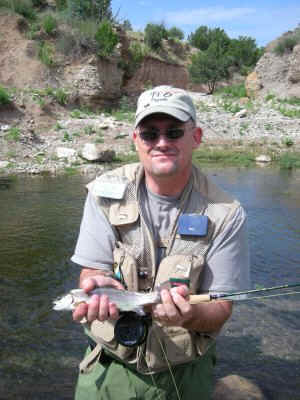 This is the first one I caught. Landed him on a Prince nymph.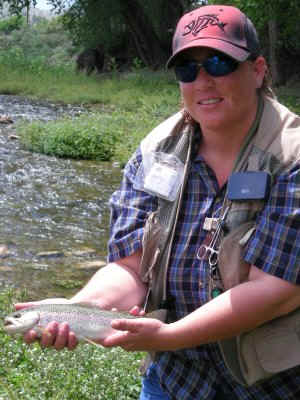 This one was a nice size one and it too was caught on a Prince.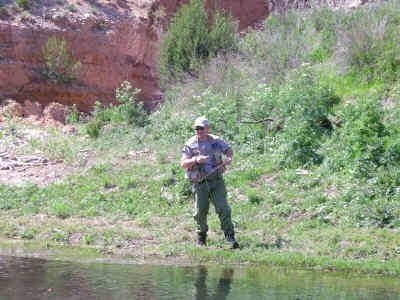 I was working at bringing this one in, Vickie was on the other side of the river.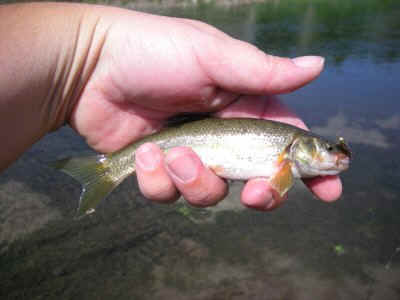 This is one of Vickie's little Chubs on a Prince.
Trout and Fly Rod.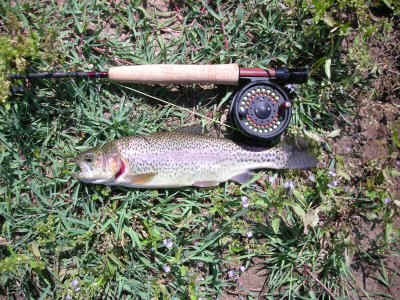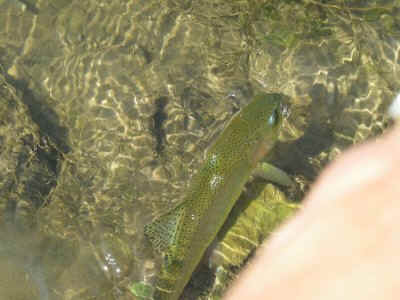 Release of one of the many we caught.
Vickie used Prince Nymphs and Caddis larva fly's, I used 1 prince and the rest I caught on dry's-Viza-Wulf, Copper Wing Wulf Jacob made up, Hopper and Adams dry fly's.
Randall
---
General Club Info. | Officers/Committees | Coming Events
Flys | Permits | Fishing Rules | Flyfishing Links
Guest Book/Membership | Photo Gallery
---