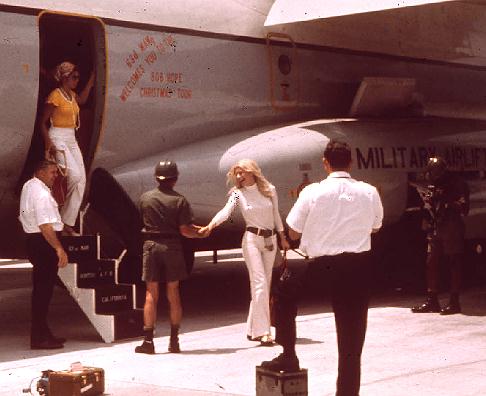 The very first jet airplane to land on the brand new runway the SEABEES built was this C-141 from Norton AFB, CA, carrying Bob Hope and the Christmas Show!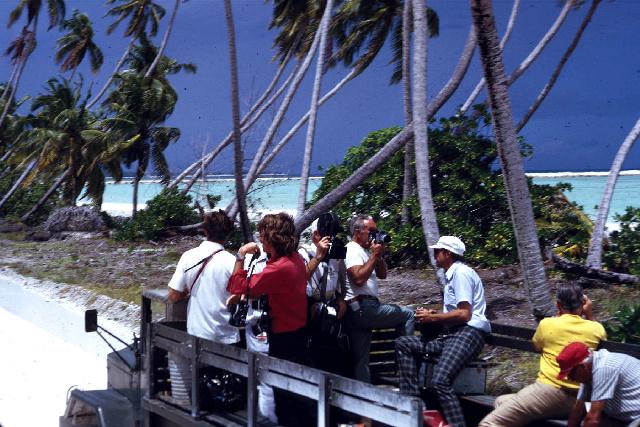 With Cameras Rolling, the Show heads for downtown along "Interstate 71" along the lagoon side.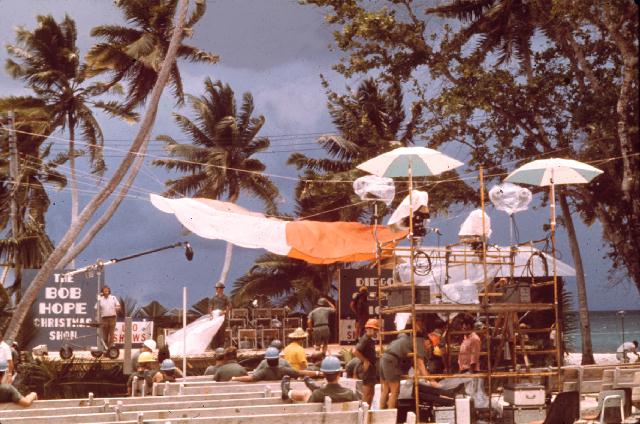 Setting Up the Stage. This location is approximately where the "Short Pier" is today.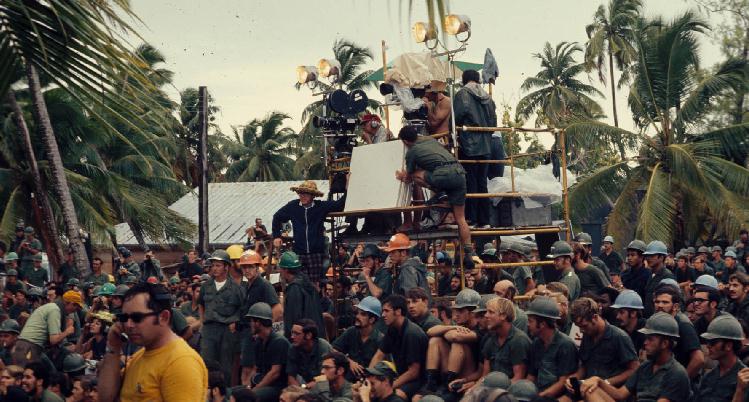 See yourself or a buddy or your father in the crowd? This is the "Cue Card" tower.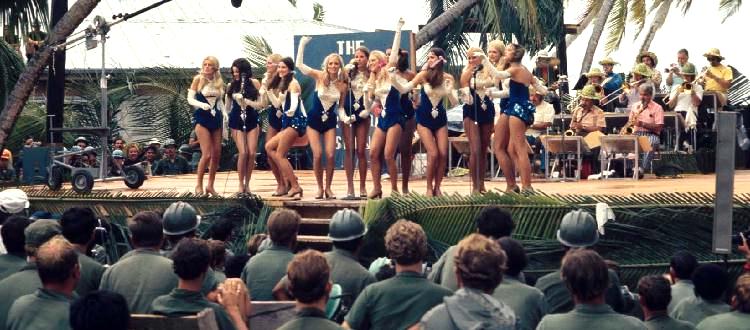 Oooo La La! For guys who haven't seen a woman in months, this was what THEY were waiting for!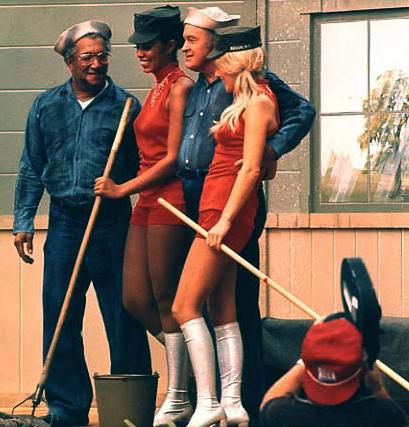 Red Foxx and Bob Hope as swabbies, with some able assitants.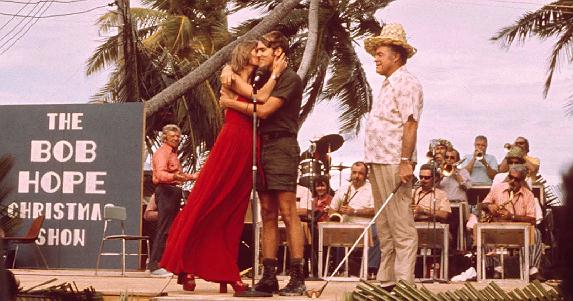 Fuzzy gets a kiss from Belinda Green, Miss World, 1972.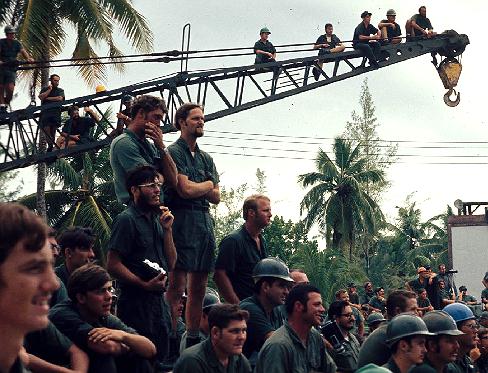 The Crane Crowd!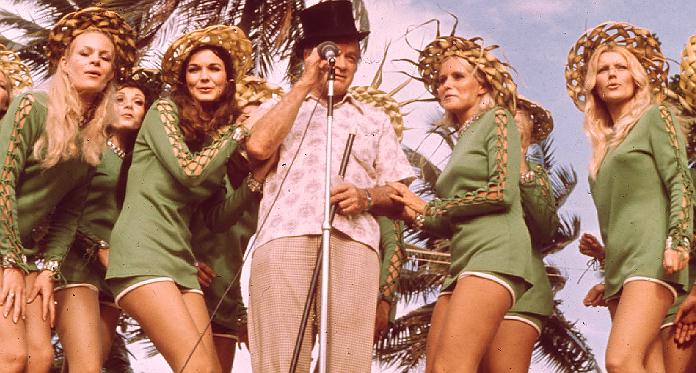 This is why front row center seats were so sought after...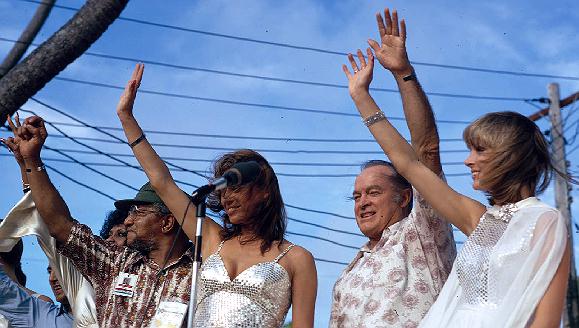 Farewell! I'll be back in 1987! You guys keep my room ready!
Merry Christmas
Diego Garcia!
From the President, Cabinet and Citizens of the PPDRDG!
Go See NMCB 62's Newsletter Account of the Visit!
Visit the Rest of The PPDRDG by Returning to the Site Map and Picking Another Page!
Want to use something from this site? See the TERMS OF USE.
This, and everything else I write and every photo I produce is copyrighted by Ted A. Morris, Jr.