AMAZE YOUR FRIENDS!
Memorize this chart of tern heads, and point them out as you stroll along the beach!
(Trust me, your friends will be amazed at you...)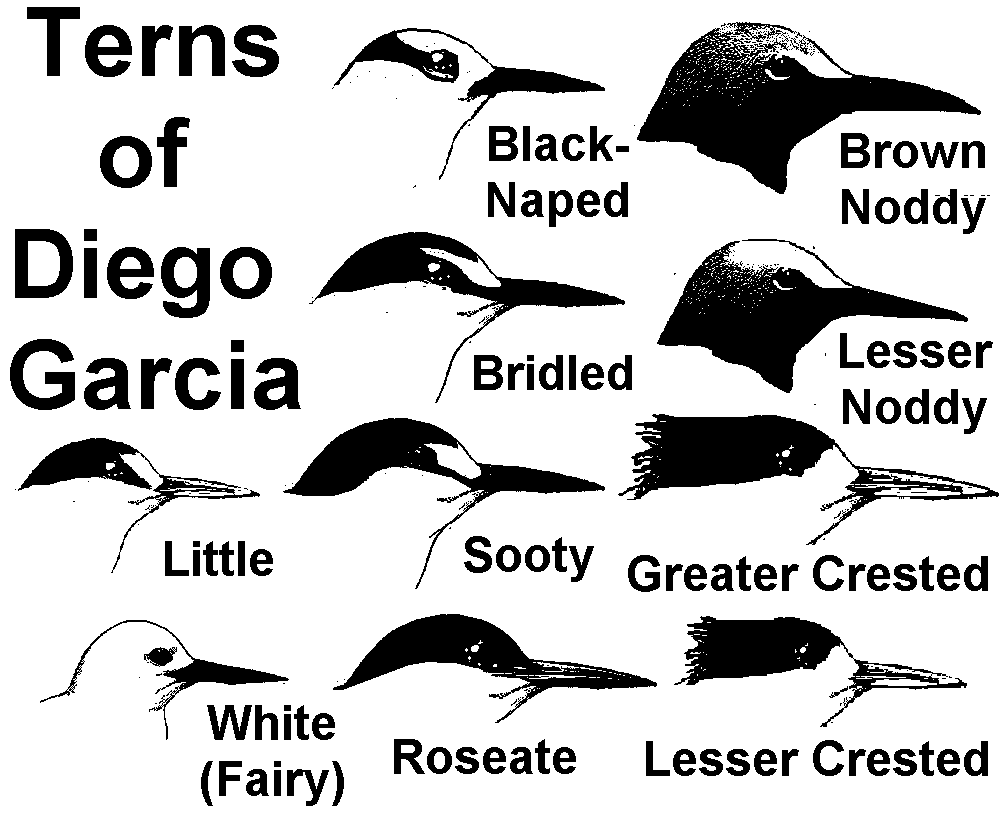 Sooty Terns, Brown Noddies, and Lesser Noddies make up 90% of the searbirds in the Chagos, with over 164,000 nests (1/2 Sooty Terns, and 1/4 each Noddy species). Estimated in 1996 by Symens.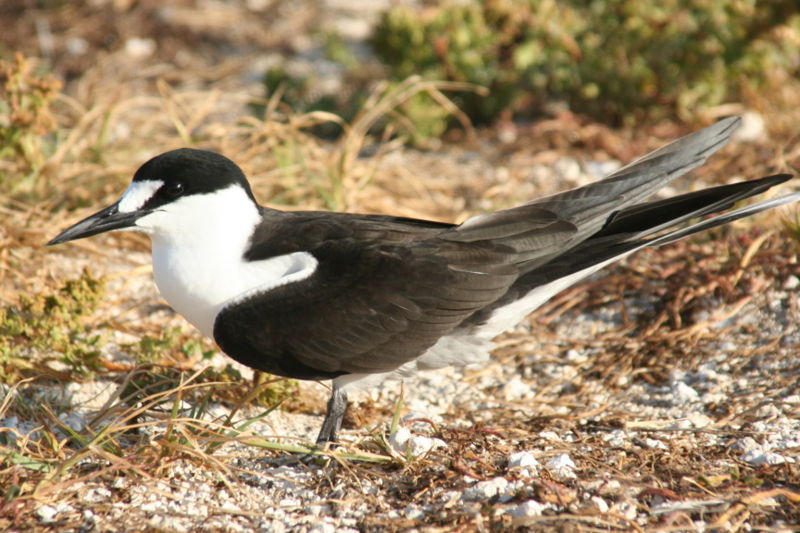 Sooty Tern - 45% of the birds in the Chagos are of this species! It is relatively rare today on Diego Garcia, but in 1887, there were 100,000 nesting pairs on the island.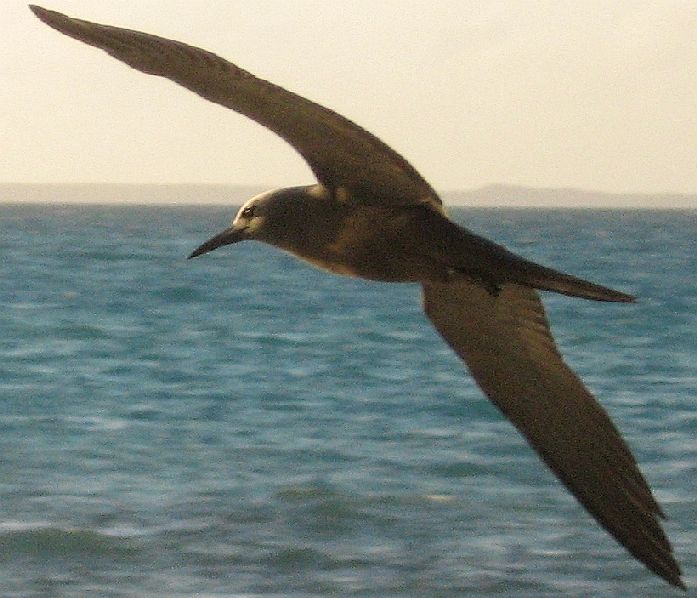 Brown Noddy. This species is relatively rare on Diego Garcia, but plentiful elsewhere in the Chagos. Also called Brown Noddy. There were about 400 birds of this species on Diego Garcia in 1999, according to Sheppard. Photo by Elisha Carling, 2007.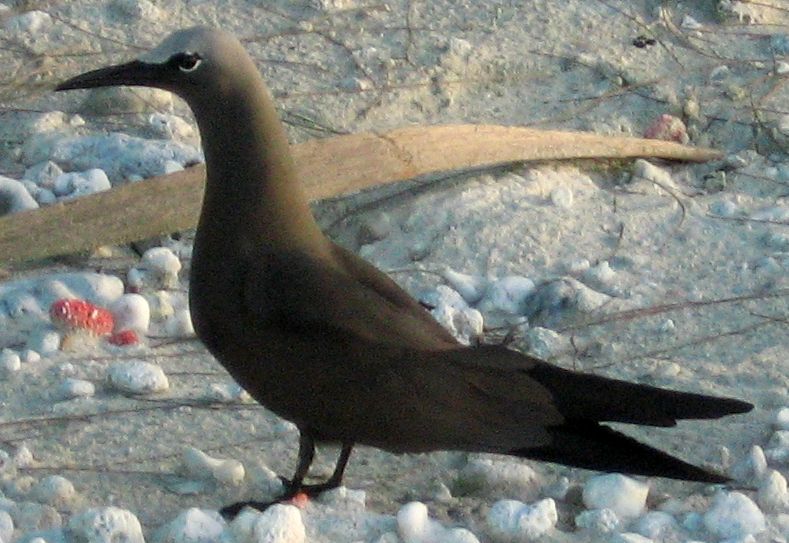 Lesser Noddy. In 1999 there were about 2,500 of these birds on DG, including about 800 nesting paris out on East Island. These birds can commonly be seen along the shoreline, but also on DG-1 in the mornings eating crushed warrior crabs. Photo by Elisha Carling 2007.

A Black-Napped Tern. Photo by Elisha Carling 2007.

Here are some White Terns, which everybody on DG call "Fairy Terns". Photo by James Cox on Christmas Day 2007.