Visit the Rest of The PPDRDG by Returning to the Site Map and Picking Another Page!
The PROPEOPDEMREP
Division of Ecological Perplexities Presents:
Nature:

BIRDS OF DIEGO GARCIA!
Learn the Exciting Details! See the Pictures and ID Silhouettes!
VISIT THE REST OF THE BIRD PAGES!


This page has the list of birds that are detailed on this website.
Use it as your "life list" while you visit the Wonderful PROPEOPDEMREP!

Shameless pleas from the Chief Ornithopterian of the PPDRDG:





SHEARWATERS

Audubonís Shearwater (Puffinus lherminieri)
Wedge-Tailed Shearwater (Puffinus pacifica)

TROPIC BIRDS

Red-tailed Tropic Bird (Phaethon rubricauda).
White-tailed Tropic Bird (Phaethon lepturus).

BOOBIES

Red-footed Booby (Sula sula)
Masked Booby (Sula dactylatra)
Brown Booby (Sula leucogaster).

FRIGATEBIRDS

Great Frigatebird (Fregata minor)
Lesser Frigatebird (Fregata ariel)
Ruddy Turnstone (Arenaria interpres)
Greater Sand Plover (Charadruis leschenaultii)
Gray Plover (Charadruis squatarola)
Whimbrel (Numenius phaeopus)
Bar-tailed Godwit (Limosa lapponica)
Wood Sandpiper (Tringa glareola)
Common Sandpiper (Tringa hypoleucos)
Terek Sandpiper (Xenus cinereus)
Greenshank (Tringa nebularia)
Sanderling (Calidris alba)
Curlew Sandpiper (Calidris ferruginea)
Crab Plover (Dromas ardeola)
Black-Naped (Sterna sumatrana)
Bridled (Onychoprion anaethetus)
Noddy (Anous stolidus) also called "Common" or "Brown" Noddy
Crested (Sterna bergii) also called "Greater Crested" or "Swift Tern"
Lesser Crested (Sterna bengalensis)
Lesser Noddy (Anous tenuirostris)
Little (Sterna albifrons)
Roseate (Sterna dougallii)
Sooty (Onychoprion fuscata)
White (Gygis alba) commonly called "Fairy Tern" on Diego Garcia
HERONS

Cattle Egret (Bubulcus ibis)
Striated Heron (Butorides striatus)
Gray Heron (Ardea cinerea)


LAND BIRDS

Domestic Fowl (Gallus gallus) commonly known as chickens!
Indian Barred Ground Dove (Geopelia striata), also called "Zebra Dove"
Turtle Dove (Streptopelia picturata)
Indian Mynah (Acridotheres tristis), also called "Common Mynah"
Madagascar Fody (Foudia madagascariensis), also called "Red Fody"
Reunion Bulbul (Hypsipetes borbonicus)

OR IT MIGHT HAVE BEEN THE
Mauritius Bulbul (Hypsipetes olivaceus)
Francolin (Francolinus pondicerianus), also knows as "Gray Francolin"
Great Snipe (Gallinago media)
White Breasted Waterhen (Amaurornis phoenicurus)
Flamingo (Phoenicopterus sp.)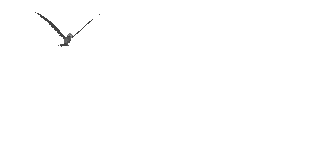 Visit the Rest of The PPDRDG by Returning to the Site Map and Picking Another Page!
Want to use something from this site? See the TERMS OF USE.