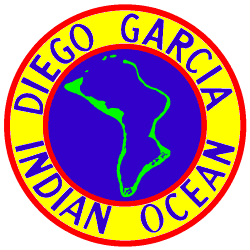 The Peoples' Factory for Cheap Trinkets
to Keep the Rabble Happy Presents:
Souveniers of Diego Garcia
Yes, the government of the PROPEOPDEMREPDG offers many special mementos for its Citizens! Available in bulk, or one at a time from the Ship's Store, (at extremely modest prices) these valuable treasures can't help but appreciate in value, just as the sentiments they memorialize swell in your breast, and bring tears to your eyes!
Do you have a souvenier that recalls the glorious time you had on our favorite island? Why don't you take a picture of it, and send me the photo, and I'll put it on this page along with the other wonderful, sure to soon be, heirlooms!
Meanwhile - are you out there now and want to make some a quick $20? Here's how:
Greetings --- I'm a sand collector. Really! I have about 212 samples from around the world, but none from Diego Garcia. I use the Internet to trade sand with other sand nuts around the world, and was wondering if someone there is willing to send me about a half coffee mug full. I am willing to fork over $20 U.S. plus shipping and handling. How about it? Mac McIlvain, Hayward, CA <mactex.m@sbcglobal.net>
Here's somebody else willing to pay you for your souveniers:
Surfed in to your site looking for Afrts discs. I collect the Beach Boys, and would be interested in purchasing any AFRTS LPs by them. Thanxx for any help you can provide! Bgas ( Bgaswoodie@aol.com )
Finally, if you would like to buy something without going back, see the For Sale Page.

Now here is the oldest item in this gallery - a Zippo from REINDEER STATION - which was the original name for the Communications Station and Base on Diego Garcia. From 1972, with many thanks to Les Bywaters, RAF, for sending the photo!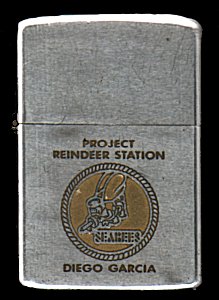 The Mugs, Belt Buckle, and Ashtray below are from 1973.
"Island Command" was the name for the SEABEE base, NAVCOMMSTA was the Communications Station, once commissioned.
Once again, many thanks to Carl "Vig" Villanueva for sending these!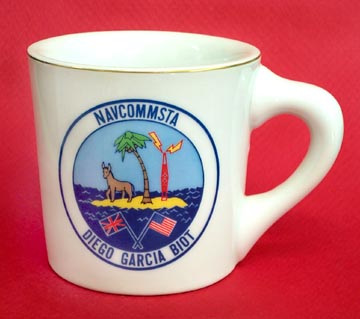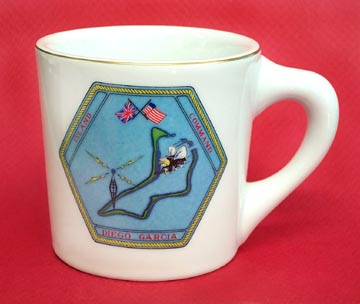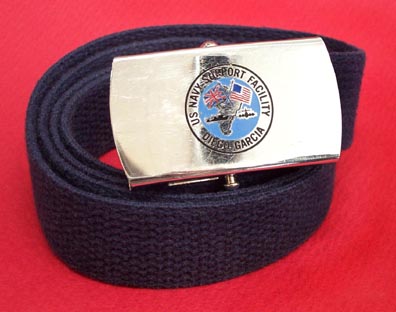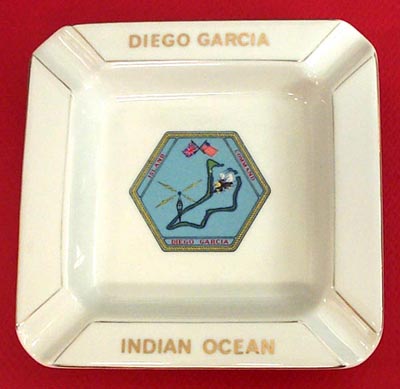 Here's Vig's 1972 hat, sitting on a Mauritian Blanket. In those days, the supply ship still brought trade goods from Mauritius.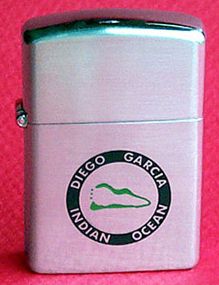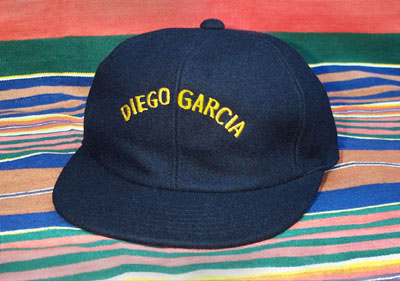 Here's a "coaster" from 1974 from David Perkins (ET1 at Transmitter Site).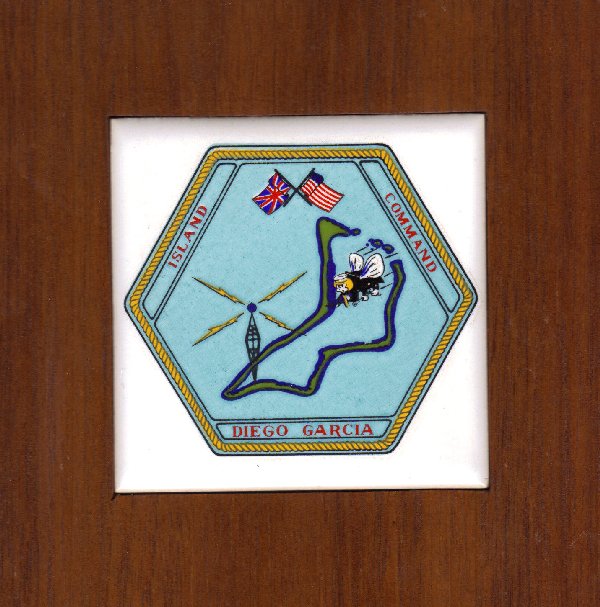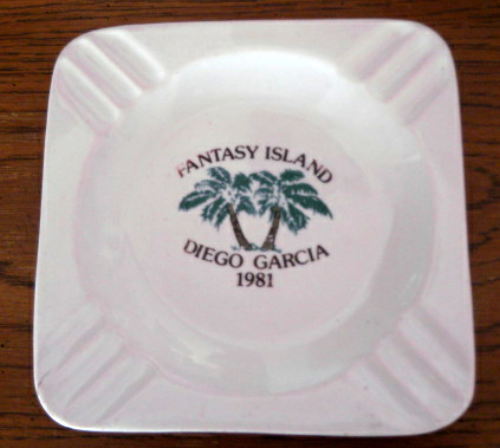 Above - An Ashtray from 1981. courtesy of Bill Allen. I wonder if they let you smoke out there now?

Here's a selection of hats from Roy Hodge: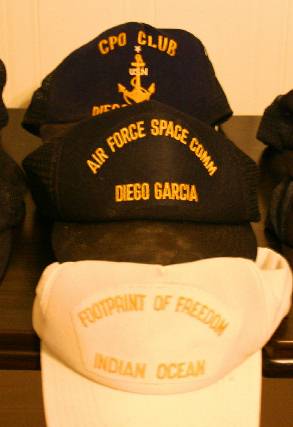 The Cigarette Lighter below is from 1982. "Footprint of Freedom" mug and the pewter mug are from 1988.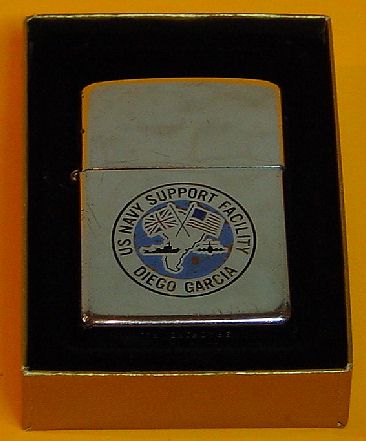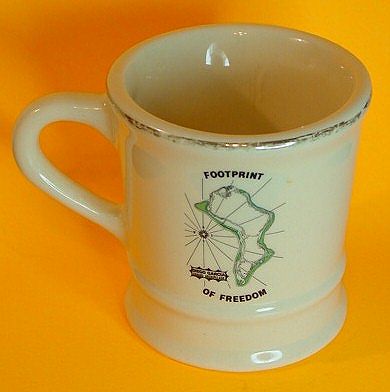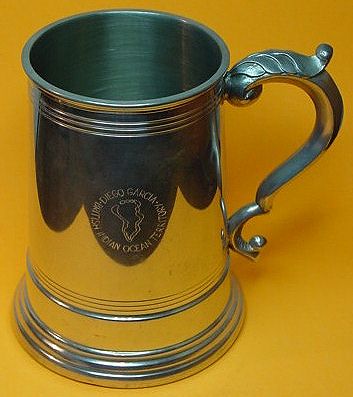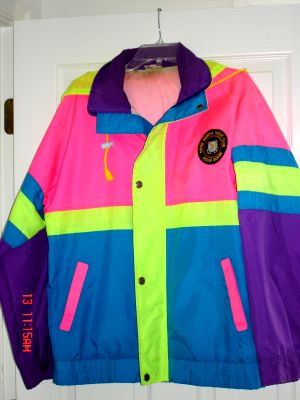 The Yacht Club windbreaker above is from Lisa Severino, DGYC Vice-Commodore, 1990.
Here's a BIOT Zippo from 2012, courtesy of Sandra Flores. I guess they haven't banned the Ship's Store from making a profit from tabacco yet!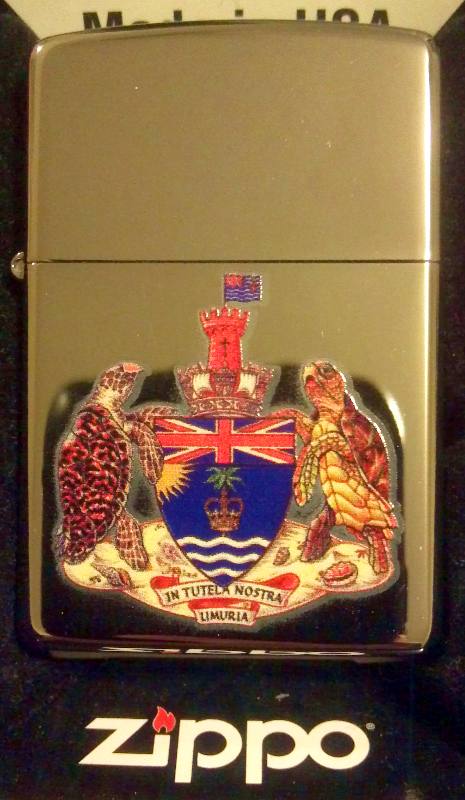 Here are some items I pulled off of ebay. If you are looking for DG souveniers, there are usually several for sale at any given time: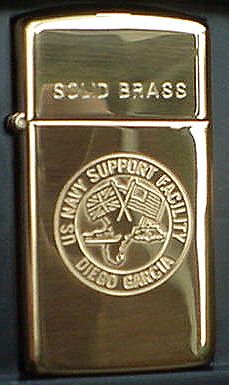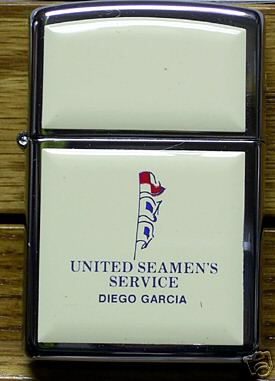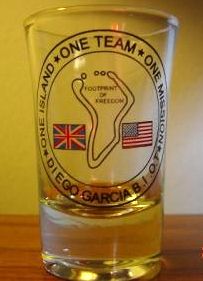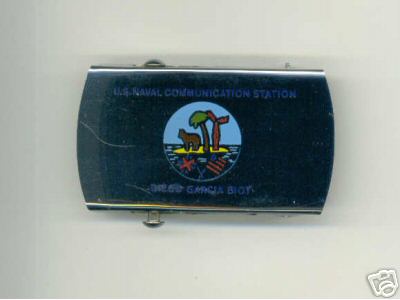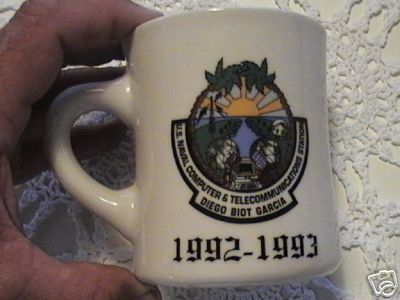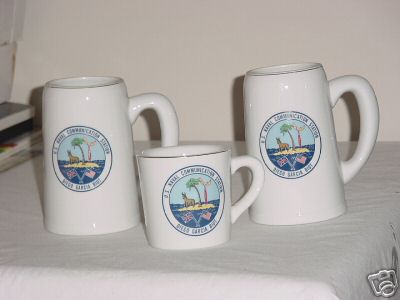 Here's a Souvenier Plate: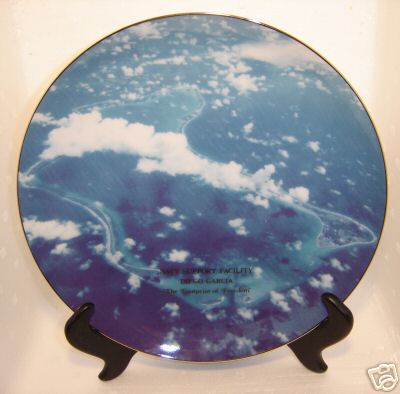 COINS
The silly practice of "challenge coins" has infected the citizenry of the PROPEOPDEMREP!
Here are several photos of the damn things that people have sent to me: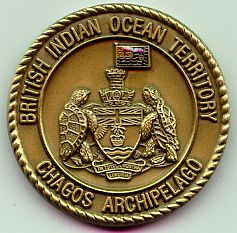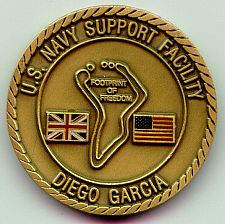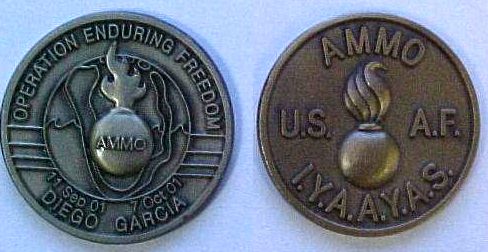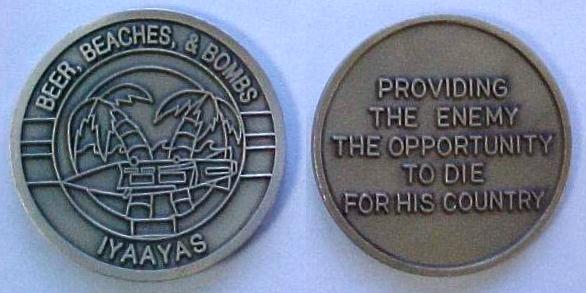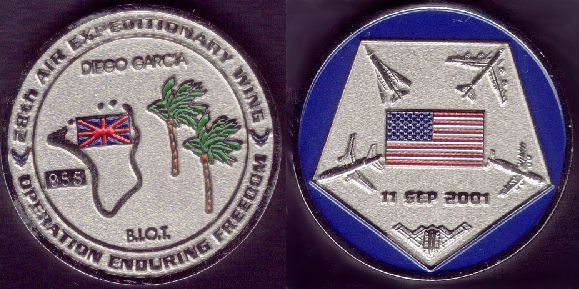 LICENSE PLATES:
If you owned a bike, you had a license plate!
Thanks to Roy Hodge for these photos of his plates (late 80s - early 90s)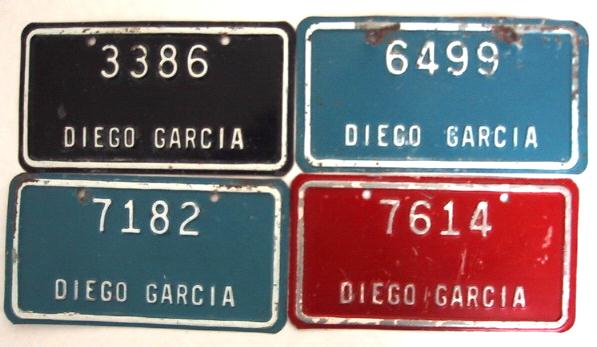 Send a photo of your favorite souvenier today!

Visit the Rest of The PPDRDG by Returning to the Site Map and Picking Another Page!
Want to use something from this site? See the TERMS OF USE.
This, and everything else I write and every photo I produce is copyrighted by Ted A. Morris, Jr.