Here, in chronological order, are the emails I received following the Tsunami.
People DO Care About the Citizens of the PPDRDG!
I sincerely apologize to everyone who wrote that I was unable to write back at the time.
We heard about it on BBC, but otherwise were pretty much in the dark at the time.
But now we've got internet at our site here in Central Asia, but the best I can do is post your emails
of concern and to assure you all that the boys and girls on Dodge are (and were) safe and sound,
and deeply appreciate your interest in their health and safety.
(BTW, there were more than what I've transcribed here, but they basically said "Was looking for info about the Tsunami and found your web site... I was there in XXXX, and here's my story." So those are on the Warstories pages. These ones are primarily about the Tsunami.)


But first, here's something from a certain unnamed retired Royal Navy Officer, currently soaking up the sun in the Med:
There was little damage from the recent tidal wave to Diego Garcia. Some people thought there must be a sinister reason. Others have written on websites that the Americans knew all about the tsunami but didn't tell anyone else. The following item from the Times of San Carlos (Spain) may help.
The Diego Garcia Anti Tsunami Barrier
This hitherto top secret project was designed to keep anti USA and UK conspiracy theorists happy for years. Recent events have proved the triumph of paranoia over sanity and stupidity over common sense in an outstanding manner and fully justified the billions of dollars. Consisting of thousands of satellite supported deep earth probes throughout the globe, the system predicts a tsunami 24 hours before it occurs. The Diego Garcia Anti Tsunami Barrier is automatically raised. Funding was provided exclusively by the Americans. Half was smuggled through Congress under the guise of a De Rat Infestation Program (DRIP) and half by the Diego Garcia Morale, Welfare and Recreation budget. The entire system is biodegradable.
The USA is currently working on a Diego Garcia Counter Earthquake System which will transmit synchronous vibrations to cancel incoming tremors.
A Pentagon spokesperson said it would neither confirm nor deny. A Ministry of Defence official said 'We are happy to subscribe to that'.
State Department and the Foreign and Commonwealth Office refused to comment. An official from the latter was heard to ask, 'Why does no one EVER tell us?' Another official later denied this.


Here are some links about the effect on DG. Check out your favorite search engine for more.
PDF Files of interest:

Chagos News #25 from the Chagos Conservation Trust with a description and some photos of the effects on Diego Garcia and other islands of the Chagos.

"Effects of the Tsunami in the Chagos Archipelago" by Dr. Sheppard, the pre-eminent scientist of DG and the Chagos.

Get Out Your IPODS: Here're mp3 files of the event:

Columbia University has a web page about an underwater recording of the tsunami made near Diego Garcia!

Click here to listen to an mp3 of this fascinating recording!
Date: Sun, 26 Dec 2004 12:11:42 -0500
From: "Swanson, Jeff" <Jeff.swanson@rgsinc.com>
Ted,
Just saw some terrifying news on the net regarding a huge 8.9 magnitude earthquake centered deep under the IO about 150 miles SE of the northern tip of Sumatra. It's caused massive tsunamis in Sumatra, Thailand, Sri Lanka, Indonesia, etc.
I'm worried as hell about DGAR! The tsunami occurred on Phuket, Thai around breakfast time and given time/distance would have hit around the same time in DG, Sunday, 26 Dec. Waves in Phuket were estimated to16-33 feet (5-10 meters). About 7,000 know dead so far. I believe waves can grow in intensity over distances.
Article said this was the largest quake in 40 years and 5th largest since 1900. Added the entire earth wobbled on its axis.
Let's collective keep our ears open and pray for the best.
Best wishes to you, Jeff and Marlie Swanson (DG 1984-1985)
Subject: Diego Garcia
Date: Mon, 27 Dec 2004 05:32:29 EST
From: ASpegne@aol.com
Did DG get hit by a Tsunami? There is no news here about it - Andie

Subject: Diego Garcia?
Date: Mon, 27 Dec 2004 07:29:13 -0800
From: "Marshall E Morgan" <webmaster@ratzilla.com>
Did the Tsunami reach Diego Garcia?

Subject: Tsunami 25 Dec. '04
Date: Mon, 27 Dec 2004 09:59:46 -0600
From: "James Brown" <heartach@bellsouth.net>
Ted,
I am a retired American - not by choice but due to heart problems - living in KY, USA. It occurs to me that with all the news about the earthquake and resulting tsunami in the Indian ocean, I have not heard squat about our boys in DG and how they faired. If it is possible and you have the poop I'm sure the world - at least in the US - would want to hear some reports. I know I would like to know if DG sustained any damage and if so how can we help our own people. We want our boys to know we haven't forgotten them and appreciate their sacrifice in defense of the country.
Drop me a line if you get a chance.
Sincerely,
James R. Brown

Subject: Diego GArcia
Date: Mon, 27 Dec 2004 09:33:36 -0800
From: "Mr. Jan Merkurieff" <brn2crz@hotmail.com>
Any news about the Tsunami? No one is talking and I'd like to know if anyone was injured.
JKM


Subject: DID DIEGO GET HIT?
Date: Mon, 27 Dec 2004 10:30:48 -0600
From: "Perry, Carl A." <Carl.Perry@NHGL.med.navy.mil>
Ted,
I'm trying to find out if everything is OK on Dodge after the tidal wave that tore up Asia this weekend. I did see that Maldives got hit so I
figure Diego had to have gotten some itself.
DT1 Carl Perry

Subject: Diego vs. Tsunami 2004
Date: Mon, 27 Dec 2004 12:35:46 -0500 (EST)
From: "southrunner@excite.com" <southrunner@excite.com>
Major Morris,
Just wondering if DG survived the earthquake and subsequent tsunami a few days ago. Reports indicate death and damage as far away as Somalia, so I fear the worst. If you get time please send a quick yes or no. I understand you're busy.
Lieutenant Greg Brannon, USNR
(former Airman (E-2) stationed on DG during Desert Storm circa 1991)

Subject: DG and Tsunami
Date: Mon, 27 Dec 2004 14:01:58 -0500
From: Walter Manning <av8tor@iopener.net>
As a former P-3 Orion "driver" with fond memories of D.G. my thoughts turned to how the "foot print" was affected? Please send short e-mail re how DG and its "detainees" faired the tidal wave.
Thanks in advance!
"W.W." Manning, CDR, USN Ret.
PS: Love the web site!

Subject: DODGE (DID THEY)
Date: Mon, 27 Dec 2004 13:16:53 -0600
From: "Duncan, Garry S LCDR \(CNATTPensacola FL\)" <garry.duncan@navy.mil>
Pres,
Any word on whether DG sustained any damage from the recent tsunamis??
r/Garry
LCDR Garry S. Duncan
Admin Officer/N1
Center for Naval Aviation Tech Training
230 Chevalier Field Ave/Suite C
Pensacola, FL 32508-5168
DSN 922-2874
Comm: 850-452-2874

Subject: Tidal wave
Date: Mon, 27 Dec 2004 11:59:18 -0800 (PST)
From: Sharon <hopefulblues@yahoo.com>
HI there - My daughter is there working on an MSC ammo ship, the Edward Carter Jr.. Just want to be reassured the tsunami (sp?) didn't get you guys on Diego Garcia. Everything's ok there right?
Appreciate any response.
Thanks

[Editor's note: Well, its good to know that even those who give aid and comfort to the enemy were worried...]
Subject: Mixed Feelings about Diego Garcia but no News after SeaQuakes off Sumatra all the way into the Bay of Bengal
Date: Mon, 27 Dec 2004 14:22:27 GMT
From: "bkcom" <bkcom@lycos.de>
Dear Mr. Ted A. Morris, Jr.,
I came across the Web Site for Diego Garcia from you when I was browsing for news about the situation at Diego Garcia after the SeaQuakes which happened from Sumatra way into the Bay of Bengal.
On the one hand I hope that at least a part of the horrible US-war machinery stationed at the U.S. Navy Support Facility at Diego Garcia got washed into the sea - though I hope that the nucear weapons stored there are save.
On the other hand I worry for the people stationed there ... - and the persons that are interned there (- people abducted from Aftghanistan and called "Terrorists" - like in Guantonamo Bay -). Deprived of their basic human rights from a country that brags about its human rights record in the countries they occupied economically or militarily, I hope for them that the flood wave was not that big as in Sri Lanka and that they survived.
This is why I write you. Please let me know what the situation is on Diego Garcia and the whole Chagos Archipelago after the SeaQuakes.
I´ve heard and read that the waves came through the Seychelles and La Reunion and washed away beaches and the small vessels of the fishermen. I also heard that African coast lines got flooded. So Diego Garcia and other Chagos-Islands must have been affected as well. Can you confirm that?
Information about this would be very important because I believe the US military - which got everything - also has a global early warning system for such a natural disasters to save their equipment. So I assume that warships and warplanes were evacuated when the flood waves built up and traveled to and fro across the Indian Ocean. (By the way, Goa, which is on the other side of the Indian Coastline worst affected was visited by a medium flood wave about 20 hours later - this is why I write "to and fro", meaning that the waves traveled back and forth in the Indian Ocean like in a bathtub.) Please let me know whether such an early warning system exists for the US military and whether it worked. Such a system would be of very good use for the civilian part of this world and could save any time in the future many lives and suffering.
Another question is whether you have heard any reaction of the indigen people, the Ilois. What is their feeling now? In an ideal world the US military base on Diego Garcia disappeared and they could now reclaim their homeland ... , well in an ideal world.
See forward to hear from you.
Best regards and all the best for you and your family in 2005.
Bernd Kraus
Eisvogelweg 2
85356 Freising
Germany
e-Mail:
Bernd.Kraus1@gmx.net
bkcom@lycos.de
BKint@web.de

Subject: Tsunami damage at Diego Garcia?
Date: Mon, 27 Dec 2004 15:32:40 -0500
From: "Lee & Betty Goewey" <lbgoewey@jamadots.com>
We have been trying to find out if there was any loss of life or tsunami damage at Diego Garcia. We have heard nothing and wonder if you
could give us a link? Thanks...My husband was once stationed there in the early 70's

Subject: No Subject
Date: Mon, 27 Dec 2004 19:06:30 EST
From: Philander7@aol.com
Where the hell is Captain Ted? News says D.G. escaped any damage which is damn hard to believe since the east coast of Africa got hit pretty good.
Any news on this?
Going to Hawaii on the 4th so get hot and write.
Phil

Subject: tsunami
Date: Mon, 27 Dec 2004 20:38:20 EST
From: Radar621@aol.com
How are the folks at the base doing? No news is being reported. Any info would be appreciated, thanks, Radar

Subject: HEY MR DG
Date: Mon, 27 Dec 2004 20:45:57 -0500
From: "Dan Altman" <ddalt@joimail.com>
Hey, I was a 3 timer in DG while in the Navy..retired now. Anyway you can hook me up with some information on what is the latest on island (havent been there since 97) as well possible employement?
Thanks
Dan Altman

Subject: tsunami
Date: Mon, 27 Dec 2004 22:21:35 -0600
From: "Toddy McClain" <iljll@bellsouth.net>
How are things at DG after tsunami? My regards and best wishes to all.

Subject: Quake n' Wave
Date: Mon, 27 Dec 2004 23:43:11 +0000
From: rem@comcast.net
Ted, I visited (luck?) DG in Nov. '86 as a GMTSN on the USS Paul F. Foster DD964. How did DG hold out during the earthquake and tsunamis of 12-225/26-04? Is it still there? Some of the Maldives disappeared.
Richard

Subject: Have you heard anything about DG after the 9.0 quake and tsunami?
Date: Tue, 28 Dec 2004 00:05:25 -0500
From: "John Emerson" <jemerson@cfl.rr.com>

Subject: Diego Garcia
Date: Tue, 28 Dec 2004 09:39:31 -0000
From: "Brown, Dave N (LogicaCMG)" <Dave_Brown@bp.com>
Hi Ted, I found your details on your website. Just wondered if you had any news of Diego Garcia. We have a friend in the British Army posted there
are can't find any news
Kind Regards
Dave Brown
Bishop's Stortford
UK

Subject: earthquake info?
Date: Tue, 28 Dec 2004 07:17:54 -0800
From: "Suzie" <ilandgirl@CenturyTel.net>
Hi, don't know how this will reach you but I"m grabbing at straws at this point on finding out how everyone is out there on dg. I worked out there as a contractor for the airforce at the geodds site (past the donkey gate and where the paved road ends) for almost 8 years and I still have friends out there working and have not heard a thing about how they fared with the earthquake.....knowing that they are only 2 feet above sealevel, makes me worry abit although I do know that dg escaped lots of the weather since it's so far out there. Do you know anything? susan cassaro

Subject: FW: SITUATION ON D.G.
Date: Tue, 28 Dec 2004 07:23:29 -0500"Leaver, Wayne" <Wayne.Leaver@disa.mil>
For info of all who visit the website...
Wayne
(NavSecGruDept NCS, Oct 1980 - Oct 1981)
-----Original Message-----
From: VonAlven, Nicholas E. - CIV [mailto:vonalvenne@nctsdg.navy.mil]
Sent: Tuesday, December 28, 2004 6:50 AM
To: 'Leaver, Wayne'
Subject: RE: SITUATION ON D.G.
The water and waves were higher than normal, but no damage...
-Nick-
-----Original Message-----
From: Leaver, Wayne [mailto:Wayne.Leaver@disa.mil]
Sent: Tuesday, December 28, 2004 5:38 PM
To: 'DGCWO@nctsdg.navy.mil'
Subject: SITUATION ON D.G.
Haven't seen anything in the news here in Washington DC about the effect of the tsunami on Diego Garcia. I was stationed there when it was NavSecGruDept of NCS back in 1981 and remember how even a major rainstorm could flood the island. Is everything okay out there? Can you
please get back to me?
Thank you and God bless.

Subject:
Date: Tue, 28 Dec 2004 15:34:08 -0000
From: <rdspoors@tiscali.co.uk>
Hello ted
Richard here from deepest Hereford (England UK)
How did DG cope with the tsami wave on sunday
yours Richard Spoors

Subject: (no subject)
Date: Tue, 28 Dec 2004 15:43:33 EST
From: PLUSSD@aol.com
Wondering if Garcia was hit by the tsunami?

Subject: (no subject)
Date: Tue, 28 Dec 2004 15:43:33 EST
From: PLUSSD@aol.com
Wondering if Garcia was hit by the tsunami?

Subject: how are you
Date: Tue, 28 Dec 2004 13:14:28 -0800 (PST)
From: gary hanna <bigyank93@yahoo.com>
DEAR TED, HOPE IS ALL OK AT DIEGO GARICA, I KNOW THERE WAS A VERY BAD WAVE.WE SPELT MANY NITES AT DIEGIO FLYING DA B52/B1 MISSIONS. WE ARE JUST HOPEFULLY ALL IS OK

Subject:
Date: Tue, 28 Dec 2004 18:11:01 -0500
From: "Judy Ryan" <jgabramo@ptd.net>
President for lifeTed Morris:
How did your area fair against the tsunami? Back in the States, we have not heard a word about Diego Garcia. Thanks.
Gary Abramowicz
Allentown,Pa
U.S.A.

Subject: Diego Garcia and Tsunami Update
Date: Tue, 28 Dec 2004 17:27:49 -0600
From: "Robert Frost" <roberthfrost@earthlink.net>
Has anybody gotten a update on the lovelies inhabited island in the IO as a result of the earthquake tsumani ??
Robert Frost

Subject: You never know what you got till it's gone!!!
Date: Tue, 28 Dec 2004 18:21:13 -0600
From: "Scott Brown" <josephscott13@msn.com>
What happen to the rock ? Tidal waves had to have hit it. I wish I could have been there!!!
ABH3 Brown
Crash Crew 80-81
Editor's Note: Surf's Up, Dude!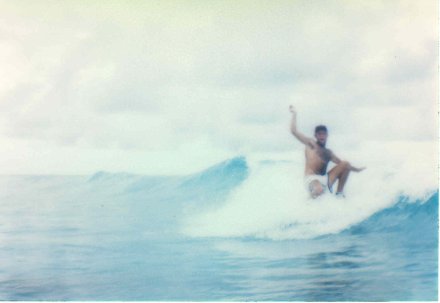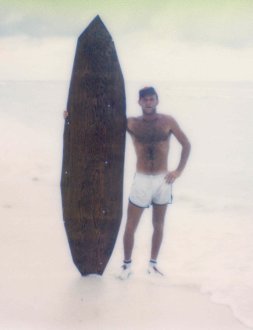 Frank Palma <fnkp5962@optonline.net>
my name is frank palma ms3 was on the rock from june 78 to jan 79 with nmcb-4 ( the does more battalion)I was a guitarist in the rock band woodland ark along with alex palmer eo2,some fleet philipenno named sonny (virgillo ) medina,jimmy jensen (J.J.)and tom berry , i believe he was a c.t. and a host of other musicians who played at the special services hut .we even played at em club one night and some one had a blow up doll . I'm 45 now ,married with 4 daughters and I tell them about the rock every time i see it on the news . what happen when the tsunaies hit the indian ocean . worried about all the military personel stationed there. If i remember correctly the highest piont of the rock is only 17 feet above sea level. please contact me fnkp5962@opt.net
Subject: Dodge!
Date: Wed, 29 Dec 2004 09:25:42 -0500 (Eastern Standard Time)
From: "Larry S. Kupner" <Kupnerdrp@charter.net>
Hi Ted, I hope this finds you well, sorry I didn't get Christmas message out to you. I really enjoyed the pictures of you and your babies, Keep me informed on their progress. Ted, I've been trying to find out anything I can about Dodge, have you heard anything about it since the earthquake in the Indian Ocean? I've been in contact with Brian Williams, but nothing has been released, as of, this morning.
If you hear anything, please let me know, no one else is saying anything.
I'm sending this to each of your addresses, to make sure it reaches you. Take care and watch your six.................Larry

Subject: Tsunami
Date: Thu, 30 Dec 2004 16:01:25 -0600
From: STEVE VOSE <svose@one-eleven.net>
Have you heard if the Tsunami hit the "Rock"? Hopefully all is still well there. Thanks. Steve V.

Subject: A Reason for Concern
Date: Thu, 30 Dec 2004 17:41:57 -0800 (PST)
From: Marc Organo <marcorgano@yahoo.com>
To Whom This May Concern,
Due to recent tragic events of the recent tsunami's that have struck numerous countries. I am here to ask you if you have any news on Diego Garcia and it's current status? The media here where i live(San Diego, California) or the U.S. for that matter chooses not to go into any kind of detail as to what has happened in Diego Garcia. All the military representatives are saying is that Diego Garcia was not damaged and there were no deaths. To me, it is hard to believe given the fact that the island's geological location is very close to the epicenter of where the earthquake occured. If you can gladly return any information to me. It would greatly be appreciated.
Marc Organo


Subject: recent events
Date: Fri, 31 Dec 2004 00:00:01 -0800 (GMT-08:00)
From: jakeculver <jakeculver1@earthlink.net>
hello,
though i knew of diego garcia's existence, and even a little history of the chagos archipelago, as i attempted to pin it down geo-wise in relation to the rest of the indian ocean, i heard a disturbing - and, as yet, totally unsubstantiated - report (irrespective of the fact that most any report re u.s./british military activity on diego garcia is - to understate - disturbing)...that went like this: the base at diego garcia was alerted by u.s.n. atmo-oceanographic folks several hours in advance of the tsunami...therefore, the appropriate precautions were taken and no lives were lost...however - the assertion goes - no calls were made to either indian, nor sri lankan authorities warning of the possibility of impending disaster.
i realize you are not there...likewise, i am not the author of the above report - and i very strongly hope that it proves meritless.
congratulations on an excellent website, and happy holidays,
sincerely,
jake culver
oregon

Subject: Tsunami and DG
Date: Fri, 31 Dec 2004 00:27:14 -0800
From: grettaadams <grettaadams@earthlink.net>
Your site has captured me for the last two hours. I stumbled into it in a search to find out how our people on Diego Garcia dealt with the tsunami ?
The Navy web site says no big deal. What have you heard? Jim Westenberger USA Retired


Subject: Tsunami damage at Diego Garcia
Date: Fri, 31 Dec 2004 15:48:20 -0500
From: TND2BL8@aol.com
Greetings:
Just trying to find out the truth about tsunami damage to the island. I just heard Colin Powel state at the UN press conference that he 'doesn't have any information about Diego Garcia'. To me that's code for a big problem. Do you have any insight?
Thanks
Robert Corsini
Los Angeles, Independent journalist


Subject: tsunami
Date: Sat, 1 Jan 2005 10:47:36 -0600
From: "Bill Bettger" <billbettger@hotmail.com>
Did the tsunami do any damage on DG? Can't find anything on the web, of course, nothing on the news.
Thanks,
Bill Bettger 72-73


Subject:
Date: Sun, 2 Jan 2005 07:10:39 -0600
From: "Robert Escamilla" <robertescamilla@earthlink.net>
I was in Diego and just wondered how the Island was affected by the Tsunami in December. I was in Diego in 2001 - 2002. Air Force C-5's , thirty nine years.
Thanks.


Subject: DG
Date: Mon, 03 Jan 2005 17:56:13 +0530
From: IETE-36th Mid Term Symposium <iete@radarindia.com>
Hi,
I am an ex-soldier of Indian Army and I am just anxious to know the effects of Tsunami in DG. Just out of curiosity nothoing else.? Can you help me?
Thanks & Regards
Yours sincerely
(D.Rajagopal)


Subject: tsunami
Date: Mon, 3 Jan 2005 11:53:59 -0500
From: "Ben Pisoni" <spisoni@adelphia.net>
my brother was stationed on diego garcia. he is wondering how the island fared during the recent disaster. is there a site i can link to for info or can u provide any details? thanks!!!!!!!!!!!!


Subject:
Date: Mon, 3 Jan 2005 11:52:03 -0800
From: "David Jewhurst" <DMJEWHURST@MSN.COM>
Dear Ted,
I can't find out what may have happened to DG after last weeks tragedy. If its not secret, could you pass on what you know?
Thanks!
Been a long time but I still love the site. I also haven't been to DG since 1998.
Happy New Year and take care of yourself over in the desert!
Your humble Chief Pilot,
Dave Jewhurst


Subject: Hi
Date: Tue, 4 Jan 2005 20:40:24 -0000
From: "David Kingston" <david.kingston7@virgin.net>
Hi All,
Just a little concerned for you all out on our tiny island, Diego Garcia
Best regards,
David Kingston, United Kingdom

Subject: FW: Tsunami
Date: Thu, 6 Jan 2005 11:29:18 -0500
From: "Sproull, Charles CIV NAVSURFWARCENDIV Crane, Code 80241" <charles.sproull@navy.mil>
Hello,
I was surfing various websites for Diego Garcia, and found your e-mail address.
I spent several weeks flying out of Diego Garcia and Cocos Island about 30 years ago, as an Oceanographer with the US Navy. We were studying the Acoustic properties of the various water masses and bottom provinces in a cooperative survey with the Australian Navy.
When I heard about the Tsunami in 26 Dec 2004 (since Diego Garcia is so close to the epicenter of that earthquake that generated it) I became concerned about the personnel on the island. I was also very concerned about the inhabitants of Cocos Island, just a few hundred miles south of the epicenter. I didn't hear anything in the news about these islands.
Do you have any information about the effects of the Tsunami on those two islands, or know anyone whom I can contact for this information?
Thanks


Subject: Diego Carcia and the tsunami Xmas2004
Date: Thu, 13 Jan 2005 11:16:41 +0200
From: "N J Coetzee" <COETZNJ@unisa.ac.za>
Mr Morris,
I am not a soldier nor am I a citizen of the USA [a most regrettable fact, I think].
I wonder what the impact was of the tsunami on Deigo Garcia. I have asked far and wide but have received no replies yet. Somehow I doubt whether I will..... Do you know anything ?
Hoping to hear from you.
nicolaas jan coetzee
University of Suth Africa

Subject: Tsunami
Date: Fri, 14 Jan 2005 16:23:14 -0500
From: "Howard Henze" <bchhenze@Superior.net>
Hi,
I'm curious about details of how the island may have avoided or survived the tsunami. It is very strange the the DOD (nor anyone
else) put out a public statement about the safety of personnel on the island.
In The World, it's not a subject of much conversation but I think enough people know about you all to be concerned about safety.


Subject: Diego Garcia
Date: Sun, 16 Jan 2005 08:02:51 -0800 (PST)
From: Cornelius <corneliussb@yahoo.com>
Hi Ted,
Sincerely, I hope this mail finds you alive, well and with your head attached. I have enjoyed your DG web site for a couple of years and when 'net rumors exploded about tsunami damage on DG I looked at your "last page".
Please reply with public info you may have about Diego Garcia and the condition of the base. Do you know if the base was swamped entirely, sustaining extensive damage?
Reference to your site is on threads at godlikeproductions.com. That web site can be searched "Diego Garcia" for relative threads.
Thanks and good luck to you!
Susie Cornelius
South Carolina, USA

Subject: to all the PRECIOUS USA men and women
Date: Fri, 21 Jan 2005 15:11:45 -0800 (PST)
From: r r <rainbowrdr@yahoo.com>
I am, Roberta D. Roberts, I am a 70 yr old lady, but if I was a young man I would be fighting with you, and helping to protect you every way I could.
about three yrs ago I first learned about the , POWERFUL-SPECIAL Forces Men, and some of the things you do, and YOU ARE THE BEST OF THE BEST on this earth.
I THANK ALL of YOU PRECIOUS MEN for everything you do to help make life on earth the best it can be for everyone. for years Science facts have proven, prayer works, no matter how far away you are. every night for the last 3 yrs, I have prayed MANY EXCEL. things for each one of you now, and in your ETERNAL life. it doesn't get any better than that.
CNN said the title wave did not effect Diego Garcia. after I did my research about Diego Garcia with an average elevation of 4 feet above sea level. I can only say all of you Must be Protected by the Almighty GOD. now every night I will include the Protection of Diego Garcia in MY prayers.
THANK YOU WITH ALL OF MY HEART FOR EVERYTHING ALL OF YOU ARE DOING.
your Eternal friend
Roberta D. Roberts

Subject: CONCERNED
Date: Wed, 26 Jan 2005 20:26:28 -0800
From: connie nash <newlease@citcom.net>
CC: newlease7@yahoo.com
What's the truth about the conspiracy theory that Diego Garcia disappeared with the tsunami although we haven't been told the truth? Also, that the State Dept told Diego Garcia about the coming tsunami but noone told any of the asian countries affected?
Thanks,
Connie Nash
newlease7@yahoo.com


Date: Wed, 26 Jan 2005 09:34:53 -0800
From: "Thomas Lawson" <telawson@earthlink.net>
Hi Ted
No new photos from DG. Horsburgh Point and Barton point had scavvy washed away. NSF took down their Island scenes photos and DG21 is offline due to bandwidth usage.

Subject: Fw: Diego Garcia
Date: Wed, 2 Mar 2005 17:13:41 -0800
From: "Thomas Lawson" <telawson@earthlink.net>
He with Alaska Air National Guard. He was there for 3 months.
Tom
----- Original Message -----
From: "Rick Cavens" <pastorrick@stmarkalaska.org>
To: <telawson@earthlink.net>
Sent: Wednesday, March 02, 2005 1:53 PM
Subject: Diego Garcia
Tom,
Yes, I was on DG during the East Asian earthquake and resulting tsunami. Around 0700 we felt the earthquake. I thought it was one of our B-1
bombers taking off just a little closer than usual. Those flying thunder beasts shook our very foundations on a regular basis everyday. Air Force tents
are at the end of the runway. Around 1000 after our worship service folks came into the Chapel Center saying the lagoon had been emptied of water. The water's return to the lagoon was a bit leisurely coming back and did slosh over some parts of the island. The only damage done was one of the lines to a ship was broken when the water returned and flipped the vessel around.
Here's my story and I'm sticking too it. At 0700 I felt the earthquake understanding through the power of the Holy Spirit that there was danger. The Holy Spirit helped me with the math- subtract eight foot high island at best from forty foot high wave. During the worship service I preached on Moses and the parting of the Red Sea. Holding my hands and arms up like Moses the congregation prayed. Two assistants held my arms up as the water parted around the island draining the seventeen mile lagoon like a toilet bowl. It does not matter that there was an undersea trench and mountain range in front of the island diverting the force of the tsunami.
Authorities may have informed the Navy and Air Force command that there was an earthquake and resulting tsunami but the little guy never was informed until after the fact. It is just human nature to not understand the power of nature until after the dust settles. Though, command did tell military personnel to immediately contact family and friends to say they were ok.
On that Sunday morning when I called my family in Portland, Oregon they had not come to understand exactly what had happened. As the weekend came to an end it was not until the media started showing pictures and telling stories that people really understood the devastation and people on DG were getting questions.
Thanks for asking
Rick
Subject: Diego garcia
Date: Tue, 15 Mar 2005 07:01:21 -0800
From: Ralph Johnson <ralphj@eskimo.com>
The military keeps saying that Diego Garcia was not harmed by the Tsunami but have you seen any post Tsunami pictures? The military has awarded a small Indiana Firm a $100 million contract to upgrade it. In as much as the swell in that area was supposed to be 6 feet and Diego
Garcia has a max height of 4 feet how could it escape? If you have any more dependable information or pictures it would be much appreciated.
Confirmation of contract let.
http://www.dod.mil/cgi-bin/dlprint.cgi?http://www.dod.mil/contracts/2005/ct20050310.html.
Ralph