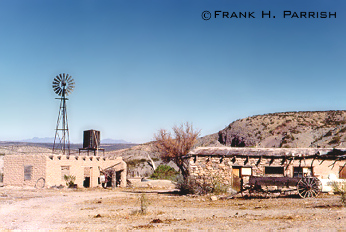 Old adobe ranch
Old adobe and stone ranch structures were common in the American Southwest a hundred years ago.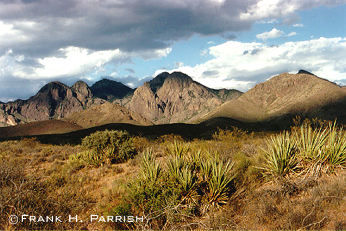 Awaiting the Rain
Clouds build up over mountains and desert tantalizing the hot dry earth with the promise of cool rains.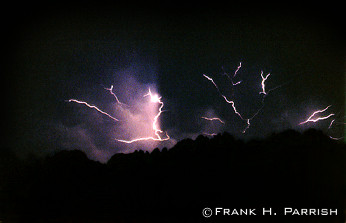 Lightening over Organ Mountains
Electrical storms are a common event in the deserts during the summer rainy periods.

Moonrise over the Organ Mountains
Colors change and moods change rapidly in the desert atmosphere.