REFLECTIONS
Articles Archive -- Topical Index -- Textual Index


by Al Maxey


Issue #845 -- May 14, 2022
**************************
I have felt His hand upon me in great trials
and submitted to His guidance, and I trust
that as He shall further open the way, I will
be ready to walk therein, relying on His help
and trusting in His goodness and wisdom.
Abraham Lincoln [1809-1865]

**************************
Walk in a Manner Worthy
Reflective Study of Ephesians 4:1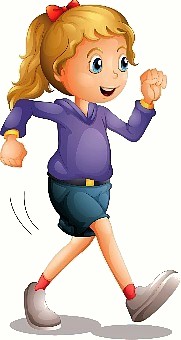 Quintus Horatius Flaccus (65-8 B.C.), better known to us today as the Roman poet Horace, made the following observation in book three of his Odes, "Our sires' age was worse than our grandsires'. We their sons are more worthless than they: so in our turn we shall give the world a progeny yet more corrupt." This is neither an encouraging nor an optimistic perception, yet it is, rather sadly, all too accurate of far too many within our species. Although our Creator desires for mankind to be living reflectors of His holiness, we too often deflect His image and allow our own imperfections to shine forth as beacons of unholiness, and worthlessness then tends to beget more worthlessness. We are called by our Creator to "walk worthily" with Him during the days of our lives on earth, yet how easily and often we are distracted from that calling, ending up on some dangerous and deadly detour instead. Thus, we find repeated urgings and warnings in the Scriptures to resist and rise above the wicked seductions of this fallen world, and to heed the call to a more holy journey through life.
The apostle Paul, in his epistle to the believers in the city of Ephesus, wrote, "I, therefore, the prisoner of the Lord, entreat you to walk in a manner worthy of the calling with which you have been called" (Ephesians 4:1, NASB). There is much within this brief statement that deserves further reflection. With regard to the setting, most biblical scholars agree that Paul was imprisoned (perhaps more of a house arrest - Acts 28:30) in the city of Rome (early 60's A.D.) when he penned his four "prison epistles." Thus the comment in Ephesians 4:1 that as he wrote to these beloved brethren he was "the prisoner of the Lord." His confinement, as the brethren there well knew, was due to his service to the Lord in boldly proclaiming the Gospel of God's Grace! In that same statement, the word "therefore" indicates a transition point in this epistle: "As is his method in other writings, Paul turns from the doctrinal to the practical" [The Expositor's Bible Commentary, vol. 11, p. 54]. In chapters 1-3 of this epistle, Paul emphasizes doctrine, while in chapters 4-6 he focuses on the practical effects these teachings have (or should have) on the daily lives of the disciples of Christ Jesus. "For Paul, there was always a harmony between doctrine and ethics. Faith was not isolated from practice. How one acted grew out of what one believed. Thus, justification and sanctification is the double phenomenon of the Good News" [Dr. Maxie D. Dunnam, The Communicator's Commentary, p. 194]. The Greek scholar Dr. Kenneth S. Wuest observed, "In brief, God says in chapters 1-3, 'I have made you a saint.' In chapters 4-6 He says, 'Now, live a saintly life'" [Wuest's Word Studies from the Greek New Testament, vol. 1 - Ephesians, p. 93]. "Paul attached great importance to the element of walk or character. The preceding chapters had shown the wonderful glory of the Christian vocation. The succeeding chapters are directed to secure a correspondingly elevated Christian walk" [The Pulpit Commentary, vol. 20 - Ephesians, p. 154].
Our journey through life is often characterized in the Scriptures as a "walk." The prophet Isaiah speaks of a "Highway of Holiness" that the Lord has placed before us in this life, and "the redeemed shall walk there" (Isaiah 35:8-9). Our "walk" is our way of life; our attitudes and actions; our character; our behavior. "'Walking' is frequently used in the NT as a designation of the Christian's total behavior pattern. ... Thus, the last three chapters of this letter by Paul deal with Christian morality and behavior" [James Burton Coffman, Commentary on Ephesians, p. 195]. "The distinctive notion of the word 'walk' is that of the moral action and conduct of life" [The Cambridge Bible for Schools and Colleges, e-Sword]. Dr. Wuest notes, "'Walk' is the Greek word 'peripateo,' meaning 'to walk about,' thus, 'to conduct one's self, to order one's behavior'. In other words, they are to see to it that they practice what they preach ... that their Christian experience, the Christian life they live, should weigh as much as the profession of Christianity which they make." "If we say that we have fellowship with Him, and walk in darkness, we lie and do not practice the truth. But if we walk in the light as He is in the light, we have fellowship with one another, and the blood of Jesus Christ His Son continually cleanses us from all unrighteousness" (1 John 1:6-7).
All men "walk" through life, but not all men walk "worthily." All men journey from cradle to grave, but not all men journey upon the Highway of Holiness. In our daily lives, our "walk" is based upon a divine calling, and it is guided by His Holy Spirit within us. He has called us unto Himself, and those who accept that call are to conduct themselves in a manner worthy of that call. We are sons and daughters of God Almighty, called to such a privilege by the Lord Himself. As sinners thusly blessed, we should live our lives daily with an attitude of gratitude, a gratitude expressed in holy behavior. God has not called us to a religion (and most certainly not to denominations, sects, or factions governed more by tradition than Truth), but to an intimate relationship with Him through the redeeming act of His Son. God has not called us to engage in endless rigid religious rites and rituals; we are not called to ceremony, but to community. "The breaking down of national, ecclesiastical, and intellectual barriers, and the building up of one great Family, knit together by love and united through a common union with Christ, is St. Paul's magnificent conception of the fruit that the Gospel is to bear on earth. ... For our calling is to a brotherhood" [The Pulpit Commentary, vol. 20, p. 201]. Peace, love, mercy, compassion, and the like are to "rule" in our hearts; indeed, it is this to which "you were called in one body" (Colossians 3:15). It is into an intimate fellowship with Christ Jesus that our God has called us (1 Corinthians 1:9), a blessed reality the apostle John would decades later rejoice in: "Truly our fellowship is with the Father and with His Son Jesus Christ" (1 John 1:3).
As His beloved children, our journey through life, our walk, takes on holy characteristics. We now "walk in newness of life" (Romans 6:4). We now conduct ourselves "in a manner worthy of the gospel of Christ" (Philippians 1:27), "walking worthy of God, who calls us into His own kingdom and glory" (1 Thessalonians 2:12). God is LOVE, and His Son exemplified that LOVE in His daily walk among us. Thus, "he who says he abides in Him ought himself also to walk just as He walked" (1 John 2:6). "Walk in love, just as Christ also has loved us" (Ephesians 5:2). "Walk as children of light" (Ephesians 5:8). "As you therefore have received Christ Jesus the Lord, so walk in Him" (Colossians 2:6). "He has told you, O man, what is good; and what does the Lord require of you but to do justice, to love kindness, and to walk humbly with your God?" (Micah 6:8). "He who walks in integrity walks securely" (Proverbs 10:9). "O Lord, who may abide in Your tent? Who may dwell on Your holy hill? He who walks with integrity" (Psalm 15:1-2a). "Come, house of Jacob, and let us walk in the light of the Lord" (Isaiah 2:5). "Enoch walked with God" (Genesis 5:24). We could go on and on, but I think the point has been made! Paul's desire for, and fervent prayer for, those whom he had led to faith in Christ, was "that you will walk in a manner worthy of the Lord, to please Him in all respects, bearing fruit in every good work and increasing in the knowledge of God" (Colossians 1:10).
Some have suggested that to "walk in a manner worthy" of the Lord, and worthy of our "calling," is to walk in complete obedience to "the pattern" deduced and inferred and assumed from the NT writings, especially with respect to the ceremonial legalities of our worship (primarily in a building on Sunday). This is legalistic patternism, and it is one of the greatest false doctrines the people of God have ever had thrust upon them. "'Worthy' is an adverb, not an adjective. ... We are not to walk worthy in order to receive the call, as legalism suggests. ... For the true Christian walk is not obedience to rule, but the expression of loyal and loving allegiance to the One who has done for us what awakens our gratitude and exalts it into personal devotion to Him for who/what He is" [A Popular Commentary of the NT, e-Sword]. "The idea is clear! We don't walk worthy so that God will love us, but because He loves us. It is motivated out of gratitude, not out of a desire to earn merit" [Dr. David Guzik, Enduring Word Commentary, e-Sword]. "This walking, though it refers to a holy life evidenced by good works, yet it does not suppose that any of these merit one's calling; rather the contrary, since these follow upon it" [Dr. John Gill, Exposition of the Bible, e-Sword]. In other words, God's love and calling of us are not based on anything we do; rather, what we do and how we behave follows what He has already done: i.e., called us to His loving embrace, to be His children!! While we were yet sinners (Romans 5:8) our Lord put into effect that divine calling! Our deeds are a response to that grace, not a requirement for it!
Our walk is to be in a manner "worthy" of God's gracious gift: His calling of us in love to be His children. The Greek word for "worthy" here is "axios," which literally signifies "a balancing of the scales." "Paul is insisting that there shall be a balance between profession and practice" [The Expositor's Bible Commentary, vol. 11, p. 55]. If we "talk the talk," we had best be ready to "walk the walk." Too many who profess faith fail to practice faith, which throws their life (walk) out of balance. When we "walk worthy/worthily," we strive to maintain our attitudes and actions in harmony with our professed reality: the called out ones of God in Christ! "Christians will always seek to do what is most in keeping with their vocation. By definition, it is a calling they have received, not one they acquired by self-effort. Those who share such a divine call constitute the called-out company - the ekklesia. The apostle then specifies four graces that evidence this essential proportion between calling and character: humility, gentleness, patience, and forbearance. These are all qualities necessary for good relations with others in the Christian community and beyond" [ibid]. Our Father has called us to be Family; He has called us to be Community; He has called us to a holy Lifestyle that is daily evidenced by what we say, do, think, and feel. He has not called us to "go to church" and perform certain rituals at certain times; He has called us to BE the "church," or more correctly to BE a living, loving Body of believers united IN HIM (not in tedious traditional religious exercises performed "according to the pattern"). Living up to our calling, therefore, is walking in LOVE for both God and our fellow man, and showing it in our attitudes and actions. Let us, therefore, resolve anew, from this moment forward, to "walk in a manner worthy of the calling with which we have been called, with all humility and gentleness, with patience, showing tolerance for one another in love, being diligent to preserve the unity of the Spirit in the bond of peace. There is one body and one Spirit, just as also you were called in one hope of your calling; one Lord, one faith, one baptism, one God and Father of all who is over all and through all and in all" (Ephesians 4:1-6).
ADDENDUM
I found it interesting as I was putting the finishing touches on my above article, especially the part about relationship over religion and community over "church," that I received an email from a reader in Ohio who asked if I would take a look at an article he had written. I get a lot of requests like this, and I always try to honor those requests as best I can. I read his article and was very impressed with the quality of it: very well-written and scholarly and insightful. It also had the added benefit, which I always appreciate, of challenging some traditional concepts about "church" - concepts I have been challenging for many, many years. The author of this article is Dwight Anthony Hernandez. In his email to me, he wrote, "Al, I'm one of your Reflections readers and greatly appreciate you and your writings! With Pentecost just around the corner, I am hoping that you might be willing to read an article/essay I've written. I believe there is a misconception that 'the Church' began on that first Pentecost after Christ's ascension. I'm hoping, after you read it, that it may be found worthy of sharing with your readers. Just a little about me: I have a minister's background; served 10 years in the Air Force; retired from DoD Civil Service; am married; and am 65 years old and living in the Dayton, OH area."
After reading his article, which is titled "What Actually Happened on that First Pentecost After Christ's Ascension?," I wrote Dwight back and told him I would like to offer a copy of it to any reader who wrote to me requesting it. He wrote back saying, "Thank you very much, Al, for getting back to me. You blessed my day with your kind thoughts, especially by someone of such scholarship as yourself. Please, I would be honored to have you plug the article in your next Reflections mailout. Use my email address and the .pdf file and anything else you need. Thank you again, Al. You are a blessing!" This article is in .pdf (Adobe) format, six pages in length, and is only 245 kb in size. Let me give just a couple of quotes from the article: "The Greek word 'ekklesia' has been misused through the centuries to create a worldwide network of religious institutions known as the universal 'Christian Church' - whether they be Roman Catholic, Greek Orthodox, Protestant, Non-Denominational, or any other 'Christian' grouping. The result has been divisiveness and strife, and is contrary to what actually happened on that first Pentecost after Christ's ascension." Another quote: "The first Pentecost after Christ's ascension wasn't about the beginnings of a new religious entity known as 'the Church.' Instead, it is God's continuing love story for Israel under a New Covenant and eternal King. Anyone, anywhere who surrenders to the Lordship of Jesus Christ and has the indwelling Holy Spirit is part of this Kingdom, the Israel of God."
As mentioned above, if you would like a copy of this article, just email me (maxey@zianet.com) and request it, and I'll get it right out to you by email. If you would like to contact Dwight, he can be contacted at dwdez@hotmail.com. I pray you will find his article just as thoughtful and challenging and encouraging as I did. My thanks again to Dwight for sharing it with me ... and with you the readers! [NOTE: if you would like to receive this article in a timely way, you will need to contact me rather quickly within the next several days, as Shelly and I are leaving on vacation in a week, and thus will be "out of pocket" for several weeks. When we return, I will most certainly catch up on the requests that came in after we left.]
***************************
All of my materials (books, CDs, etc. - a full listing
of which can be found on my Web Site) may now
be ordered using PayPal. Just click the box above
and enter my account #: almaxey49@gmail.com

***************************
Readers' Reflections
NOTE: Differing views and understandings are always welcome here,
yet they do not necessarily reflect my own views and understandings.
They're opportunities for readers to voice what is on their hearts, with
a view toward greater dialogue among disciples with a Berean spirit.
From a Missionary in Peru:

Al, thanks for your latest Reflections article: "Spittle Smearing Savior: Why Did Jesus the Messiah Spit?" (Reflections #844). I would just like to offer my own thoughts on the man whose sight was not totally restored at the first touch of the Lord. I believe there is a spiritual analogy in our own salvation experience. We have spiritual sight through regeneration of the Spirit, but although we have received a divine touch of the Spirit, yet we see things through a glass darkly; we do not have full sight. We could also say that we do not discern the will of God perfectly, nor understand fully His ways. The second touch will be through the glorification of the saints on the Lord's return, when we shall all be changed and have a glorified body like unto His glorious body. Now we know in part, then shall I know fully, even as I am fully known. When the Lord called the apostle Paul, he was assured that his ministry would open the eyes of the blind: "...to open their eyes, in order to turn them from darkness to light, and from the power of Satan to God, that they may receive forgiveness of sins and an inheritance among those who are sanctified by faith in Me" (Acts 26:18). The Lord opens the eyes of the spiritually blind, but in this world of sin, and through the remnants of sin still in us, we also see men "like trees walking"! We all have spiritual myopia here below. Paul prayed for the saints that "the eyes of your understanding might be enlightened that you may know what is the hope of our calling" (Ephesians 1:18). The miracle of healing is not done all at once, we need His divine touch often.
From a Retired Military Chaplain:

Shalom, Al. "Spittle Smearing Savior" is a fascinating article! In particular, I was touched by the section you wrote on Mark 7:31-37. Noting how difficult it was becoming for Yeshua to spend time with His disciples, one should not be surprised that after putting His fingers in the deaf man's ears and then touching his tongue with spit, "He looked up to heaven with a deep sigh, and He said to him, 'Ephphatha!' that is, 'Be opened!' And his ears were opened, and the impediment of his tongue was removed, and he began speaking plainly" (vs. 34-35). Professor Skip Moen, in an article titled "Odd Circumstances" (5-10-2011), observes that the word "Ephphatha" obviously is not Greek, for if it were it would not need to be transliterated, and he states most seminaries teach it is Aramaic, but then he draws an astounding conclusion. If everything Yeshua spoke was in Aramaic, there would be no need to transliterate, just simply translate into Greek. So, apparently Yeshua's use of this one word was so odd that it needed an explanation! Certainly, Yeshua spoke Aramaic, but not often, or at least not commonly. Now, back to the "deep sigh": I am thinking Yeshua chose "Ephphatha" for a very good reason, and he was expressing an emotion that only the Messiah Himself can fully know; perhaps a precursor to the Garden of Gethsemane.
From a Reader in Georgia:

Your article "Spittle Smearing Savior" was GOOD!! That last paragraph will be meaningful to many, in my opinion. It was definitely helpful to me. We surely do like, at times, to put Jesus in a box that we can theologically duplicate, and I think He must sometimes laugh! Love ya, brother.
From a Reader in Texas:

Al, as always, I deeply appreciate your ministry and fearless approach to teaching Truth, and I also appreciate your friendship.
From a Reader in Pennsylvania:

I would like to order your "Al Maxey's Four Books" CD. I sent payment to you via your PayPal account. Thank you. I'm looking forward to receiving it. I have been reading your Reflections for some time now, and I love how you open up the Word for us! I especially liked your issue titled "The Tree of Life" (Reflections #789).
From a Reader in Florida:

Al, in your recent Reflections ("Spittle Smearing Savior"), you wrote, "I really don't see much in Scripture to suggest that the power of deity is limited or diminished by any man's level of faith." Maybe there is such a place in Scripture: it was in Jesus' hometown, where the people's lack of faith seems to have impacted His ability to heal. "Jesus said to them, 'A prophet is not without honor except in his own town, among his relatives, and in his own home.' He could not do any miracles there, except lay His hands on a few sick people and heal them. He was amazed at their lack of faith" (Mark 6:4-5). Anyway, just a thought. God bless, brother!
In response to the above excellent observation, I would make a distinction between the Lord's inherent ability/power (omnipotence) to perform a miracle and the level of impact such a miracle would have on a populace largely opposed to both the Lord personally and His message. There were some places where He was simply not welcome (to put it mildly), and no amount of miracles performed was going to change the hearts of those who stood against Him. Jesus indicated this truth in this statement of rebuke: "Woe to you, Chorazin! Woe to you, Bethsaida! For if the mighty works done in you had been done in Tyre and Sidon, they would have repented long ago, sitting in sackcloth and ashes" (Luke 10:13, ESV). Thus, it wasn't that Jesus lacked the power/ability to perform such miracles (in fact, in vs. 5 of the text this reader quoted, we are informed that Jesus did perform a few miracles in that location), it was that no amount of such miraculous evidence of His identity, purpose, and message was going to turn the hearts and minds of the majority of the residents to a state of belief. Disbelief of a person or populace in no way diminishes the inherent power and ability of the Lord; rather, it diminishes the impact such miraculous signs could have had on the hearts and minds of such hardened disbelievers themselves, for such persons wanted nothing to do with the Messiah or His message. Thus, such times would in effect be a "shake the dust off" moment for Jesus, who said to His disciples, "'If people do not welcome you, shake the dust off your feet when you leave their town, as a testimony against them.' So they set out and went from village to village, preaching the gospel and healing people everywhere" (Luke 9:5-6, NIV). With respect to the passage in Mark 6:4-5, notice the comment by the Expositor's Bible Commentary: "Verse 5 opens with 'one of the boldest statements in the Gospels, since it mentions something that Jesus could not do' (Taylor, p. 301). It was not, of course, that He did not have the power to do more miracles than He did at Nazareth. The inability was related instead to the moral situation. In the climate of unbelief He chose not to exercise His miraculous power" [vol. 8, p. 666]. -- Al Maxey
********************
If you would like to be added to or removed from this
mailing list, Contact Me and I'll immediately comply.
If you are challenged by these Reflections, then feel
free to send them on to others and encourage them
to write for a free subscription. These articles may
all be obtained on a special CD. Check the Archives
for details and all past issues of these Reflections at:
https://www.zianet.com/maxey/Reflect2.htm