Now Available for Purchase
My Books in Digital Format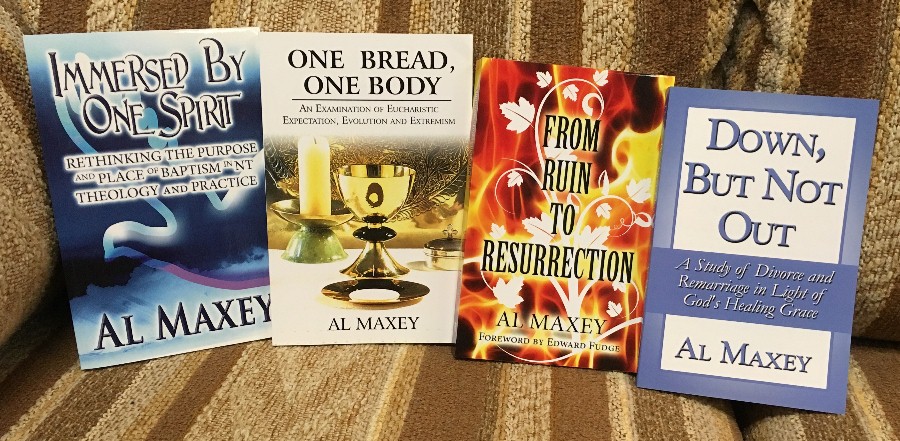 Over the years the way in which books are published has changed dramatically. Increasingly, people are desiring to acquire and read the writings of others in digital formats. They read them on their tablets, computers, smart phones, etc. A great many of my readers have requested that I consider offering my books in this manner, and there are some advantages to doing so. I have had many who live in other countries order my books, and the shipping costs are enormous. Just the other day a person in Sweden ordered my newest book, sending $20 to my PayPal account. The shipping for this book, however, was $22.50 (the least expensive way to mail it). Since I always offer to cover the shipping expenses, you can see that this is a losing proposition. To email this buyer a digital copy of this book, however, would only take seconds, and it would cost nothing in shipping costs. A few days later, a person in Nova Scotia requested my new book in digital form, and he had it in his possession within seconds. He told me it came through just fine and looked great! Also, this lets me offer these books at a greatly reduced cost, which will make them more affordable to the general public than the printed editions. Thus, I have decided to make each book available in either MS Word format (.doc) or Adobe format (.pdf), whichever format the buyer specifies. It would be sent directly to the buyer's email address. The cost would only be $8 per book. The size specifications for each are given below (before ordering, it would probably be wise to make sure your email server will accept an email of that size; most do, but some don't):
Down, But Not Out -- 1.07 MB (.pdf) and 720 KB (.doc)
One Bread, One Body -- 1.34 MB (.pdf) and 644 KB (.doc)
Immersed By One Spirit -- 1.81 MB (.pdf) and 872 KB (.doc)
From Ruin To Resurrection -- 1.54 MB (.pdf) and 754 KB (.doc)

SPECIAL OFFER: As a result of a good many requests from readers, I am also going to offer all four books, in both of the above formats, on a single thumb drive (as some do not want such large files sent to their email address). The cost for that would be $25, and I would pay shipping costs (no foreign orders on this thumb drive due to shipping costs and customs forms). This way people may have ALL of my books (in two different formats for each book) in their possession at an even greater reduction in price from the printed versions. Another very positive advantage of both digital formats is that the reader now has the ability to do word/phrase searches of the entire book as they study it on their devices, something that is not possible with a hardcopy. This can be extremely valuable for those doing research.
These books may now be acquired by
using PayPal. Just click the link below and
enter my account: almaxey49@gmail.com
For those who may be uncomfortable using PayPal, and would rather send a check through the regular mail, my address is provided below. When ordering, be sure to include your email address (if you want to receive materials in that manner) or your postal mailing address (if you wish to have the thumb drive sent to you). May our God richly bless you, and may His matchless grace be upon you! Also, I sincerely thank you for your continued prayerful support of my writing ministry! May our Father continue to use it to touch hearts and change lives, bringing more and more precious souls to Freedom in Christ Jesus.
***************************
Newly Published 2nd Edition
{Printed Paperback Books}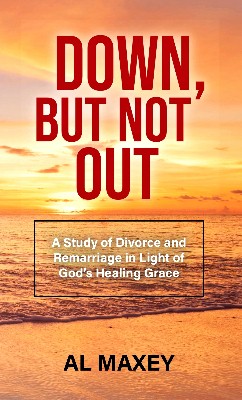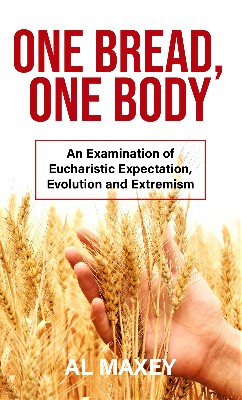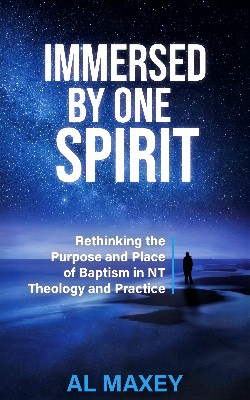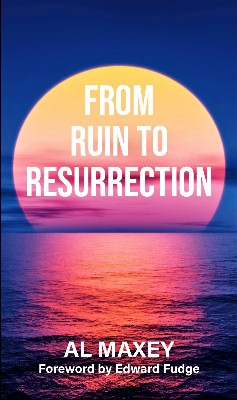 (The links below contain information
about each book, endorsements, and
additional options for placing an order)

Down, But Not Out
A Study of Divorce and Remarriage
in Light of God's Healing Grace
A 224 page book by Al Maxey

One Bread, One Body
An Examination of Eucharistic
Expectation, Evolution and Extremism
A 250 page book by Al Maxey

Immersed By One Spirit
Rethinking the Purpose and Place of
Baptism in NT Theology and Practice
A 349 page book by Al Maxey

From Ruin To Resurrection
Reflections on the Nature of
Man and His Eternal Destiny
A 304 page book by Al Maxey
***************************