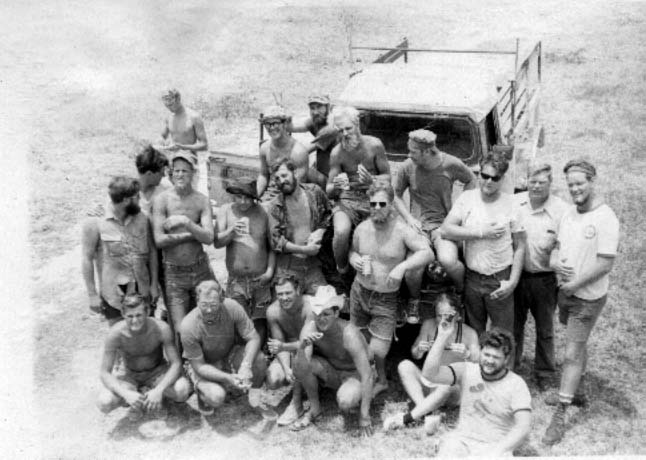 First, you set your charges and blow a big hole in the coral...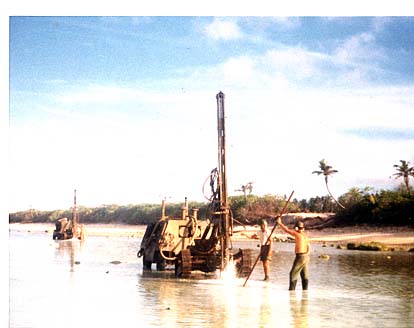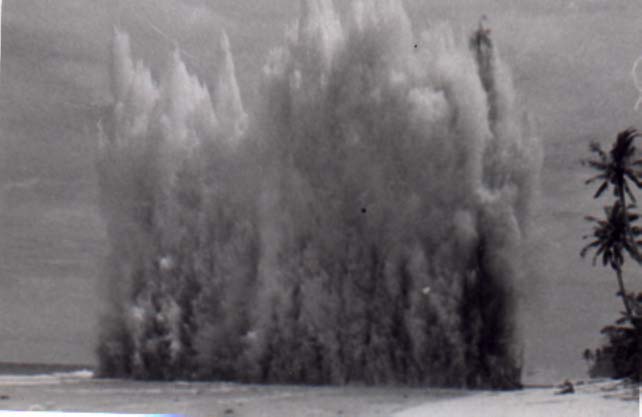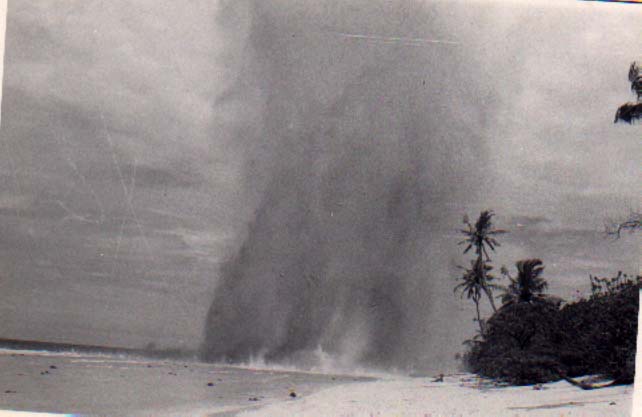 Then, you bulldoze out the rock...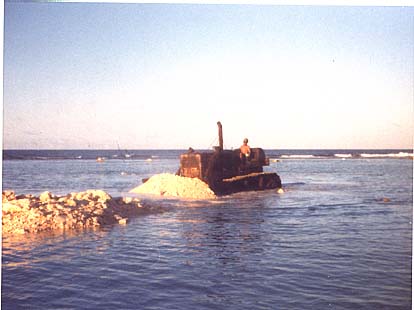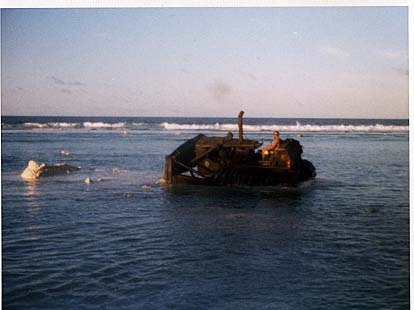 Then, Harry and Joe haul all the "little rocks" to the crusher...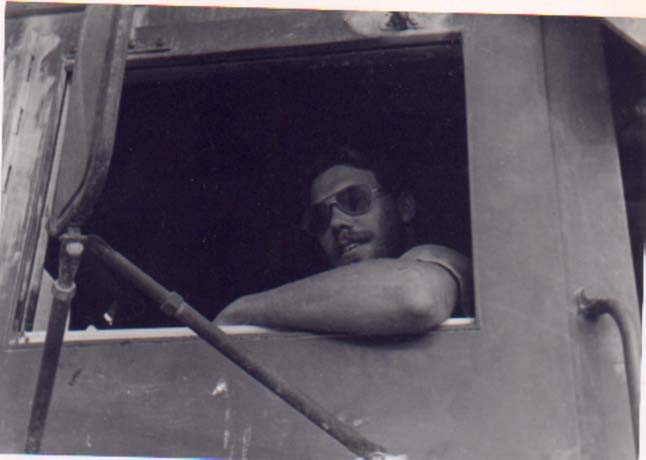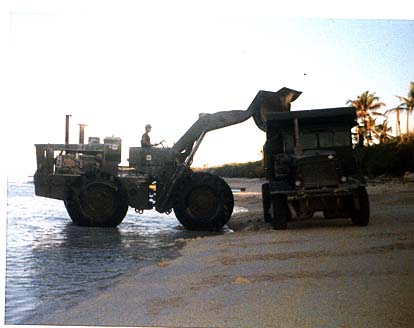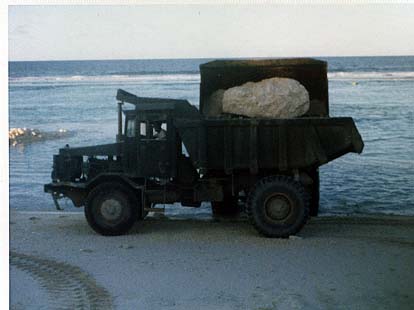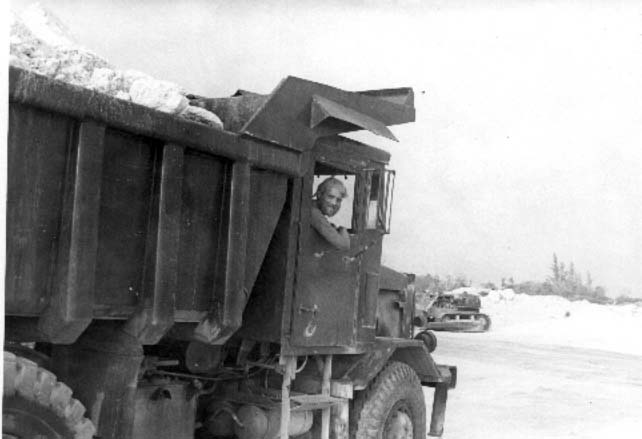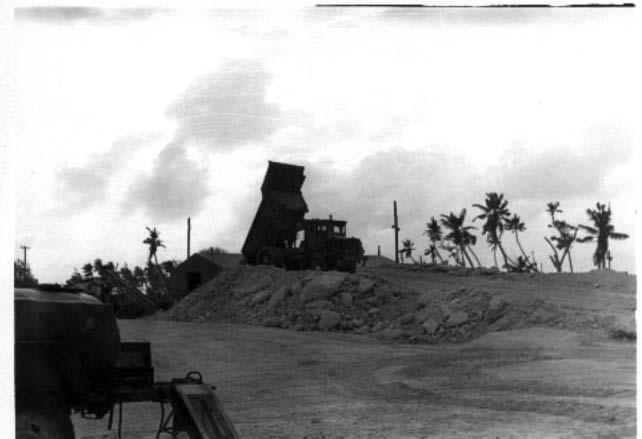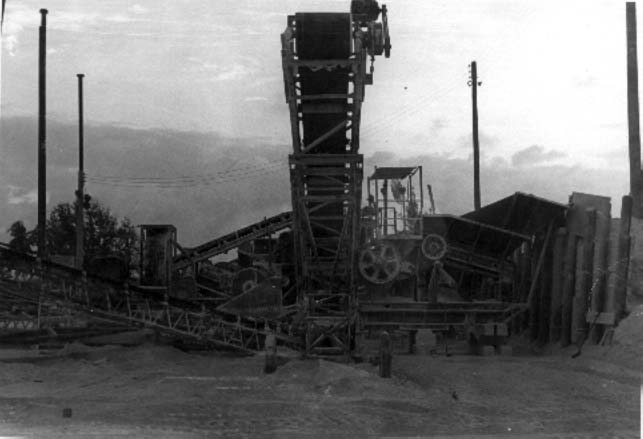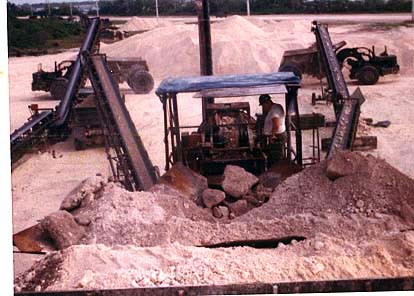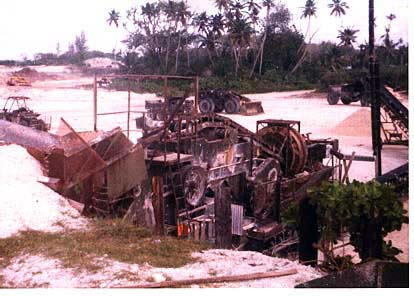 Then you have a party...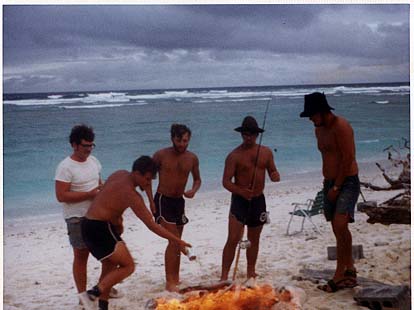 ...and another...

...and another...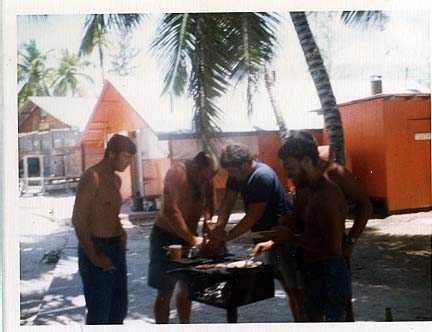 Or, you could go fishing and looking around the reef for whatever you could find...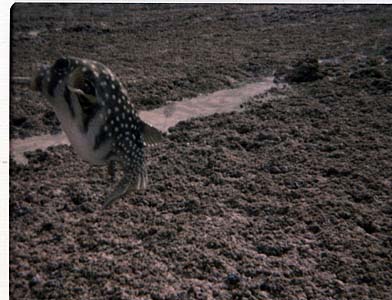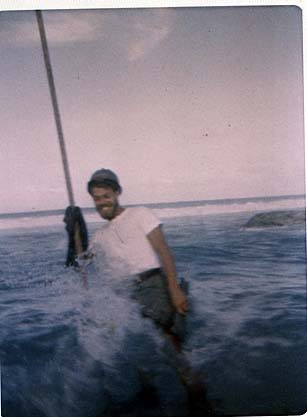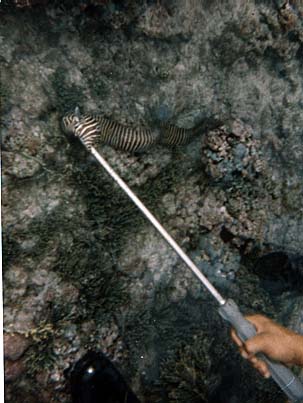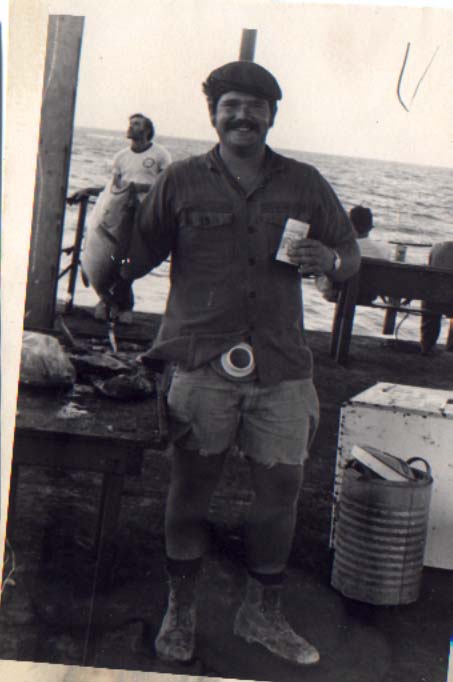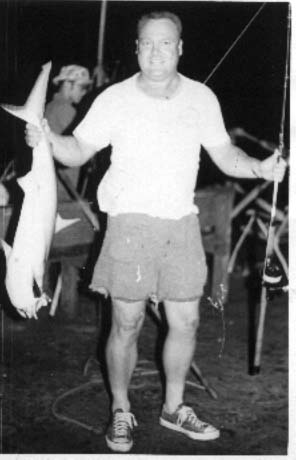 Or, just hang around the Hootch...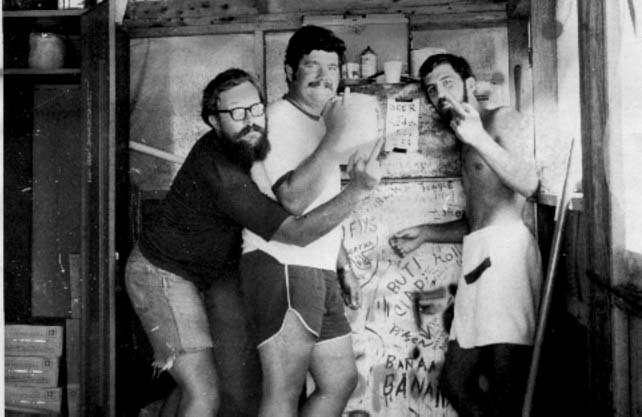 With Jack and Mike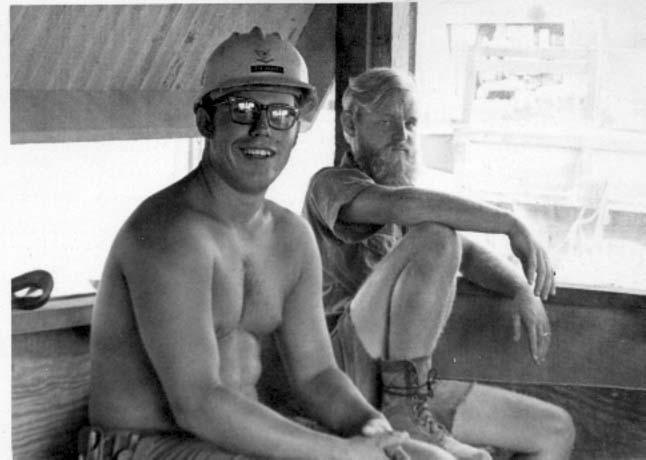 This is Ollie: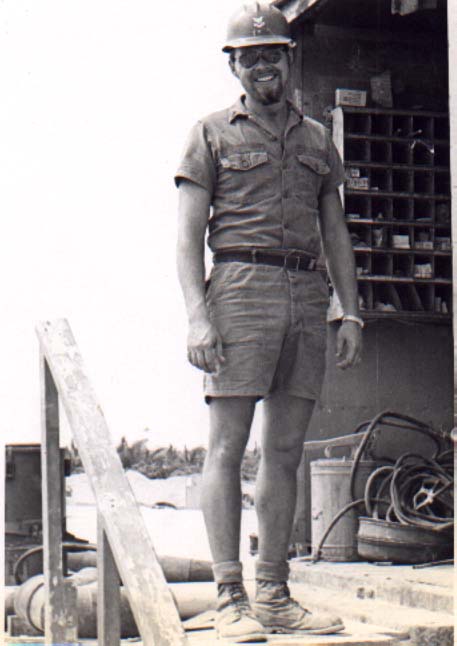 This is Panky: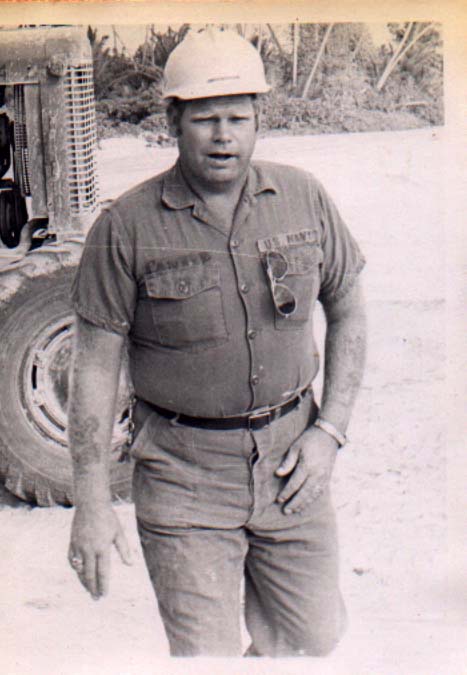 This is Paulson: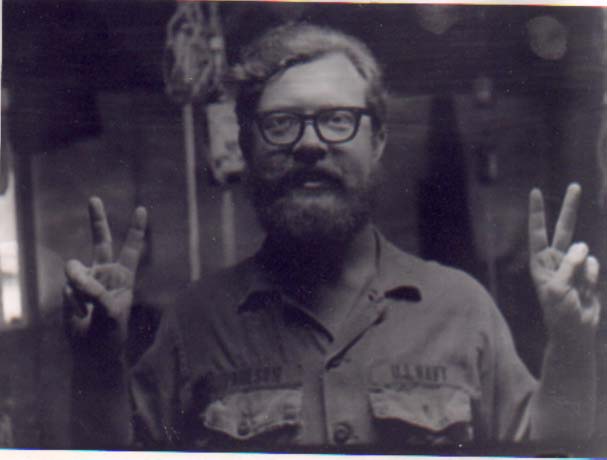 Tom, Joe, and Lenny:


Or, you could "borrow" the commander's jeep and head to the Plantation...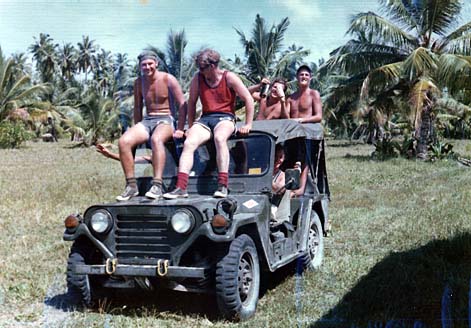 Or, you could take the boat to your next party...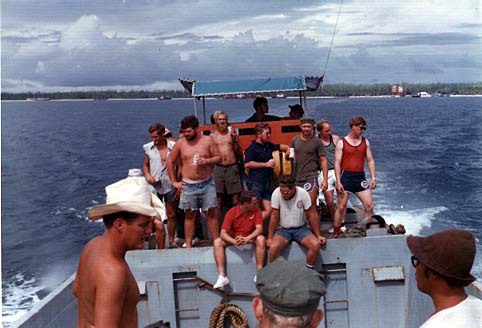 ...where you could practice up for your next Rodeo!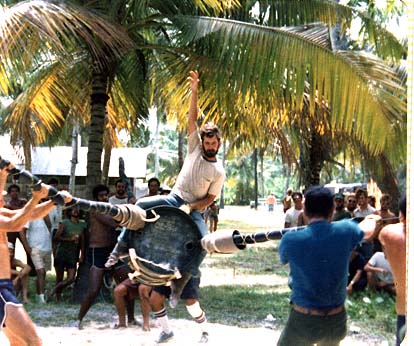 But the best thing was to go to the annual USO show and look at what you really wanted...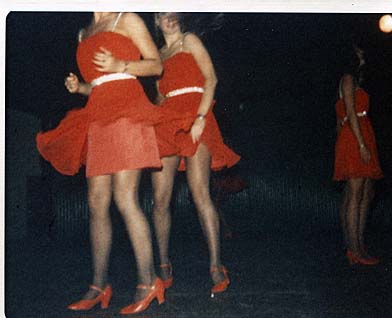 Thanks, Tom, for the memories...