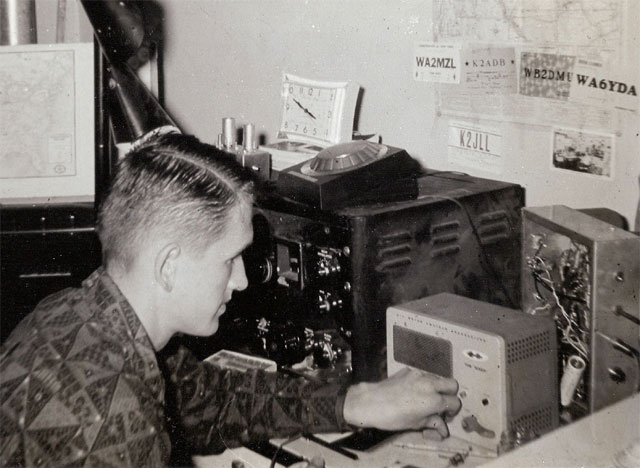 WA5DJJ in 1960 on 6M with a Sixer
Welcome to Dave Hassall WA5DJJ's website.
My hobbies and my background are displayed on the varrious pages.
Come in, Sit down, and relax and enjoy the pages of my various intrests.
If I can be of assistance to you on any of the subjects covered in these pages feel free to Email me My address is scattered throughout this Website.
72/73 Dave