The Carriage Rides are not running at this time. We hope to up and running in the spring of 2011 with carriage rides along the Rio Ruidoso. Please watch our website or call us at 575-257-7836.
A leisurely Carriage Ride is a great way to experience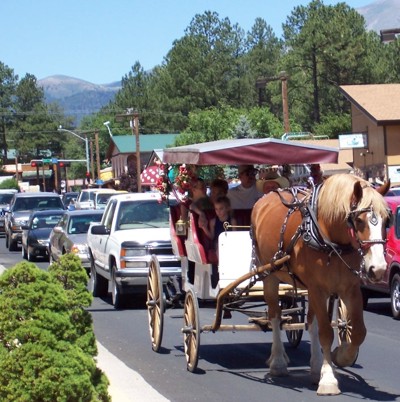 Ruidoso, NM.
Bring a camera, as the teamster will snap a photo of you and your companions on the carriage with breathtaking Ruidoso in the background. He will then regale you with stories of the sites and history of our area or horse tales or he actually can be quiet.
Carriage Rides
are only by reservation. Call 1-575-257-7836 for a reservation.
Carriage Rides are $15 for adults and $8 for children.