REFLECTIONS
by Al Maxey
Issue #167 ------- January 9, 2005
**************************
He whom Love touches not
walks in darkness.
Plato (427-347 B.C.)

**************************
How Love Behaves
Attributes of Agape in 1 Cor. 13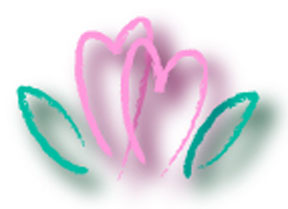 "God is love" (1 John 4:8,16). "Love is from God" (1 John 4:7). "His love is perfected in us" (1 John 4:12). "Perfect love casts out fear" (1 John 4:18). "The one who abides in love abides in God, and God abides in him ... He has given us of His Spirit" (1 John 4:16,13). "The fruit of the Spirit is love..." (Gal. 5:22). "A new commandment I give to you, that you love one another, even as I have loved you, that you also love one another. By this all men will know that you are My disciples, if you have love for one another" (John 13:34-35). "And this commandment we have from Him, that the one who loves God should love his brother also" (1 John 4:21). "We know that we have passed out of death into life, because we love the brethren. He who does not love abides in death" (1 John 3:14).
"You shall love the Lord your God with all your heart, and with all your soul, and with all your mind. This is the great and foremost commandment. The second is like it: You shall love your neighbor as yourself. On these two commandments depend the whole Law and the Prophets" (Matt. 22:37-40). "Owe nothing to anyone except to love one another; for he who loves his neighbor has fulfilled the law. For this, 'You shall not commit adultery, you shall not murder, you shall not steal, you shall not covet,' and if there is any other commandment, it is summed up in this saying, 'You shall love your neighbor as yourself.' Love does no wrong to a neighbor; love therefore is the fulfillment of the Law" (Rom. 13:8-10).
These passages should make it abundantly clear that love is essential. Essential not only to happiness, harmony, unity, and productiveness, but essential to salvation itself. "He who does not love abides in death!" (1 John 3:14). John further states that the one who does not love his brother does not know God, does not possess the Spirit of God, and is a murderer and a liar! "Everyone who hates his brother is a murderer; and you know that no murderer has eternal life abiding in him" (1 John 3:15). "Hatred stirs up dissension (strife), but love covers over all wrongs" (Prov. 10:12). "A friend loves at all times, and a brother is born for adversity" (times of stress, troubles)" (Prov. 17:17).
The Lord knew only too well that "an offended brother is more unyielding than a fortified city" (Prov. 18:19). There are some translations that say this offended brother is "harder to be won." Thus, we clearly see the need for love of one another! But how does this love behave; how does it act; in what manner does it manifest itself in our daily attitudes and actions? This vital question is answered all through the inspired Scriptures, but perhaps nowhere as impressively and eloquently as in 1 Cor. 13: The Love Chapter. Notice sixteen ways in which the apostle Paul describes love behaving in the lives of godly men, women and young people.
The Nature of Genuine Love
1 -- It is the great motivator (vs. 1-3). Nothing we do, no matter how noble and good, is of any personal profit if it is not done in love! It may well be that the spiritual fruit Jesus is speaking of in Matt. 7:15-23 is love (or the lack thereof).
2 -- It is patient (vs. 4) --- This is the Greek word makrothumeo which means "to be even-tempered; long-suffering; to exercise patience toward; to bear long with." The apostle Paul writes, "And we urge you, brethren ... be patient with all men ... seeking after that which is good for one another" (1 Thess. 5:14-15). This word is also listed as one of the evidences of a Spirit-filled servant of God (2 Cor. 6:6); as a fruit of the Spirit (Gal. 5:22); as an evidence of walking worthily (Eph. 4:2); as an evidence of having been chosen by God (Col. 3:12); and as a condition for inheriting the promises of God (Heb. 6:12).
3 -- It is kind (vs. 4) --- Chresteuomai is the Greek word Paul uses here. It means "to be kind; goodness and graciousness of heart; a gentle spirit." One commentator translates this phrase: "Love is mellow." It is listed as one of the evidences of a Spirit-filled servant of God (2 Cor. 6:6); as a fruit of the Spirit (Gal. 5:22); and as an evidence of having been chosen by God (Col. 3:12). "Be kind to one another, tender-hearted, forgiving each other, just as God in Christ also has forgiven you" (Eph. 4:32). See also Luke 6:27-38 (especially vs. 35).
4 -- It is not jealous (vs. 4) --- This is the Greek word zeloo. It means "to be jealous, envious, spiteful." It comes from a root word which signifies "to boil over." "You are envious and cannot obtain, so you fight and quarrel" (James 4:2). "Let us behave properly ... not in strife and jealousy" (Rom. 13:13). It is a work of the flesh, not a fruit of the Spirit (Gal. 5:20; 1 Cor. 3:3). It is earthly and demonic and leads to chaos (James 3:14-16).
5 -- It does not brag (vs. 4) --- Paul here uses the Greek word perpereuomai, which means "to be a braggart; to boast; to elevate one's self or one's own accomplishments." One Greek Lexicon refers to such a one as a self-serving "windbag!" Love does not act in such a way as to call attention to itself or its deeds; love acts for love's sake, not for personal glory or reward! See: Matt. 6:1-4.
6 -- It is not arrogant (vs. 4) --- This is the Greek word phusioo, which means "to be inflated; puffed up." It is used in the New Covenant writings to refer to those puffed up with pride. One is not to "think more highly of himself than he ought to think" (Rom. 12:3). Such puffing up is caused by a mind set on the flesh, rather than on Christ (Col. 2:18). Remember: Puffing himself up is what a bull-frog does just before he croaks!! An inflated ego can be disastrous, not only to yourself, but also to others. "Knowledge puffs up, but love builds up" (1 Cor. 8:1).
7 -- It does not act unbecomingly (vs. 5) --- Aschemoneo is the Greek word employed here. It means "to behave in an unbecoming manner; unseemly behavior; to behave disgracefully, dishonorably." It is living or behaving in such a way as to bring shame upon Christ, His church, or yourself. For such ones "the black darkness has been reserved forever" (Jude 13).
8 -- It does not seek its own (vs. 5) --- The NIV renders this phrase: "It is not self-seeking." Love does not pursue its own self interests, it is more concerned with the needs of others. "Let each of us please his neighbor for his good, to his edification" (Rom. 15:2).
9 -- It is not easily provoked (vs. 5) --- This is the Greek word paroxuno, which means "to stir up, irritate, rouse to anger; to incite one to fits of anger and sharp contention." "Enmities, strife, jealousy, outbursts of anger, disputes, dissensions, factions" are all works of the flesh (Gal. 5:20), and "those who practice such things shall not inherit the kingdom of God" (vs. 21). "A quick-tempered man does foolish things" (Prov. 14:29). "A hot-tempered man stirs up strife, but the slow to anger pacifies contention" (Prov. 15:18). "A man's wisdom makes him slow to anger, and it is his glory to overlook an offense" (Prov. 19:11). "Do not make friends with a hot-tempered man, do not associate with one easily angered, or you may learn his ways and get yourself ensnared" (Prov. 22:24-25). "A fool always loses his temper, but a wise man holds it back" (Prov. 29:11). "An angry man stirs up strife, and a hot-tempered man commits many sins" (Prov. 29:22).
10 -- It keeps no record of wrongs (vs. 5) --- Paul used the Greek word logizomai here, which means "to count, calculate; to enumerate or set down as a matter of record; to list; to keep an accounting of." This could refer to either (1) wrongs one has suffered---as the NASB translates it, or (2) wrongs that another has committed. Genuine love does not keep a list of wrongs suffered or of the weaknesses, shortcomings, and failings of others. "A worthless man digs up evil" (Prov. 16:27), but "he who covers over an offense promotes love" (Prov. 17:9).
11 -- It does not rejoice over unrighteousness, but rather rejoices with the truth (vs. 6) --- Condemnation lies in store for those who refuse to live according to Truth, and who take some perverse delight in acts of unrighteousness (2 Thess. 2:12). "Love does not seek to make itself distinctive by tracking down and pointing out what is wrong; it gladly sinks its own identity to rejoice with others at what is right" (C.K. Barrett, A Commentary on the First Epistle to the Corinthians, p. 304).
12 -- It bears all things (vs. 7) --- This is the Greek word stego, which means "to cover; to contain within (the noun form of this verb is "roof"); to protect, or preserve by covering; to keep off, or bear up against, something which threatens" (W.E.Vine, An Expository Dictionary of NT Words). The NIV translates this: "It always protects." "There is no limit to love's forbearance" (NAB, St. Joseph edition). "Love covers the faults of others rather than delighting in them" (The Expositor's Bible Commentary, vol. 10, p. 268). The Living Bible renders this phrase: "If you love someone you will be loyal to him no matter what the cost." Love stands by the weak, and protects them, and strengthens them in spite of their weaknesses, and seeks to build them up (Rom. 15:1-2). As one commentator put it, "Love provides a place for others to fail and try again." A man who loves his wife does not broadcast her flaws and failings to the world, nor does he constantly remind her of them, rather he contains them within his love, and directs his heart toward her positive qualities. This is how the children of God should behave toward one another! "Men, you are brethren, why do you injure one another?!" (Acts 7:26).
13 -- It believes all things (vs. 7) --- Paul uses the Greek word pisteuo here, which means "to believe; to have faith or confidence in; to trust" (W.E. Vine's Expository Dictionary of NT Words). When it appears in the form of an adjective, it is often translated "trustworthy." The NIV translates this phrase: "Always trusts." "There is no limit to love's trust" (NAB, St. Joseph edition). "Love refuses to yield to suspicions of doubt. The flesh is ready to believe all things about a brother and a fellow man in an evil sense. Love does the opposite, it is confident to the last" (R.C.H. Lenski, The Interpretation of St. Paul's First & Second Epistles to the Corinthians, p. 560). Martin Luther says that love will prompt one to do the following for a brother: "Excuse him, speak well of him, and put the best construction on everything." "It is ever ready to believe the best of every person, and will credit no evil of any but on the most positive evidence; it gladly receives whatever may tend to the advantage of any person whose character may have suffered from the verbal abuse of another" (Adam Clarke's Commentary, vol. 6, p. 270).
14 -- It hopes all things (vs. 7) --- This is the Greek word elpizo, which means "to hope; favorable and confident expectation; it is not infrequently translated by the verb 'to trust'" (W.E. Vine's Expository Dictionary of NT Words). "To repose hope and confidence in; to trust" (The Analytical Greek Lexicon). Love leads us to the point where we cast off pessimism and confidently expect only the best from one another; love trusts the other person to do his best and to do what is right. When we are devoted to one another in love, this "hope" leads us into rejoicing (Rom. 12:12). We "abound in hope by the power of the Holy Spirit" (Rom. 15:13). This "hope" in one another must be "firmly grounded" (2 Cor. 1:7).
15 -- It endures all things (vs. 7) --- Paul uses the Greek word hupomeno, which means "patient endurance; to bear up under some load; to persevere courageously." "To remain instead of fleeing; to stand one's ground, hold out, endure in trouble, affliction and persecution" (Arndt & Gingrich, A Greek-English Lexicon of the NT and Other Early Christian Literature, p. 845). "And you will be hated by all on account of My name, but it is the one who has endured to the end who will be saved" (Matt. 10:22). "Most people's love will grow cold, but the one who endures to the end, he shall be saved" (Matt. 24:12-13). Those who are devoted to one another in brotherly love, persevere in the face of tribulation (Rom. 12:12). "Bear fruit with patient endurance" (Luke 8:15). "You will be hated ... but by your endurance you will gain your souls" (Luke 21:17,19). "Let us run with endurance the race that is set before us, looking to Jesus ... For consider Him who has endured such hostility by sinners against Himself, so that you may not grow weary and lose heart" (Heb. 12:1-3). (See also: Rom. 5:3-5; James 1:2-4; 5:11; 2 Peter 1:5-11). "The man 'endures' who, under a great siege of trials, bears up and does not lose heart and courage" (R.C. Trench). "Love bears up under all persecutions and mal-treatment from open enemies and professed friends; bearing these adversities with an even mind, and trusting in God" (Adam Clarke's Commentary, vol. 6, p. 270).
16 -- It never fails (vs. 8) --- This is the Greek word pipto, which means "to fall; to fail; to fall into ruins; to become null and void; to collapse into extinction." When our faith and our relationships are built on the solid foundation of love, they will never collapse! (See Matt. 7:24-27). "A house divided against itself falls" (Luke 11:17). "Love is the perfect bond of unity" (Col. 3:14); where love is, there can never be failure ... but where love is not, there can never be success!
Conclusion
Love is the greatest force in the universe (1 Cor. 13:13). Indeed, "God IS love!!" (1 John 4:8,16). To be "born of God" and to "know God," we must love one another, for "love is from God" (1 John 4:7). Before God will abide in us, we must abide in love (1 John 4:16). To profess love for God, without showing love for one another, marks us as a liar (1 John 4:20).
Love is critical; our salvation depends on it! Without love, we will never see God. Thus, Paul commands, "Pursue love" (1 Cor. 14:1). This is the Greek word dioko, which means "to pursue after with a persecuting fervor or zeal; to rapidly and eagerly follow after."
Love is the fulfillment of all the Law. If there is any commandment, it is summed up by love for one another and love for God. It is by love that the world will know that we are truly the disciples of Christ. "The one who says he is in the light and yet hates his brother is in the darkness until now. The one who loves his brother abides in the light and there is no cause for stumbling in him" (1 John 2:9-10). "Little children, let us not love with word or with tongue, but in deed and truth" (1 John 3:18). Therefore:
PURSUE LOVE

"We pursue love when we
set our hearts earnestly
to practice love"
--- R.C.H. Lenski
********************
Reflections from Readers
From a Reader in Texas:

Al, in your article Hanging Helplessly Over Hell I particularly liked your comment on faith based on fear. This has been a topic of discussion between my father-in-law, a preacher for many years, and myself for a couple of decades. Your concluding remark that when the fear fades so does the faith seems to be based on knowledge and experience. I have witnessed it, but never put it in context. Thanks. May God richly bless you and yours!
From a Reader in Florida:

Brother Al, Another very excellent article. You set forth pretty well what I have always believed and taught for most of my life regarding Paul and his actions. When I was doing secular work, my secretary, who was Jewish, invited my family and me to celebrate the Passover feast with them. I gladly accepted. It was very enlightening. My family and I followed their lead all the way through the service, including wearing the little "beanies" (for my son and me). It was an experience that I would not take anything for. I also had an opportunity to attend a Sabbath service with the President of our company and his wife. They were Liberal Jews, whereas my secretary was with the Conservative Jews. I never believed then, nor do I believe now, that there was anything wrong or sinful in so doing. I have a lot of Jewish friends whom I have met via the professional work that I am now in. If one of them were to invite me to experience something like that again, I would gladly and very quickly accept their invitation. Keep up the good work.
From a Reader in Texas:

My life has been blessed by reading your Reflections and knowing that there is someone out there (smarter than I) questioning and rethinking many of the things we were taught as we grew up in the church. I wish my dad were still alive; I know he would have enjoyed communicating with you and sharing thoughts. He was one of those conservative Church of Christ preachers who, like you, through study saw the need for a new way of thinking. When I think about what he thought and taught when I was growing up, and what he thought and taught later in his career, I sometimes have trouble believing it was the same person. Also, like you, it cost him because some people thought he had jumped off the deep end and there was no hope for him. Oh well, all we have to worry about is what God thinks ---- fortunately, humans are not our judge. Thank you again for your excellent work.
From a Reader in Oklahoma:

Al, Conforming to Jewish Custom was another insightful Reflections. I wish you'd write a book about the Berean spirit, and not only for the benefit of those in the Church of Christ, but for all faith-heritages. I feel that our country is in a new spiritual awakening, and you write with such purpose and clarity. Why not share it with everyone? You even have me revved up to challenge these distorters of the gospel. May God bless you!
From a Minister in Arkansas:

Brother Maxey, I surely enjoyed your last Reflections, as I do all I receive. I know the Lord is grateful to you, and joyous, that your faith has led you into a ministry of aiding many Christians when they feel down. You edify greatly. This is a quality I have seen in very few Christians. Thank you, brother, for your ministry. Thank you. May the joy, love and peace of Christ Jesus dwell among us, and in us, forever!
From a Minister in Mississippi:

Al, Another excellent article, brother! I have found much depth in Romans 14. It is a liberating text, and yet it is convicting in its call for maturity in our relationships with fellow disciples. The principles of conduct and understanding that Paul teach in verses 22 and 23 alone are worth a whole series of sermons. I do, however, believe the chapter break falls in a most inopportune place and should carry all the way through verse 7 of chapter 15. I also believe we have too often focused on the "issue" in determining if something is sinful. As you have pointed out ... and Paul demonstrated in his life ... the "issue" is often far less significant to God than the motivation of the participant or non-participant.
From a Minister in New Mexico:

Al, I appreciated your remarks in your last issue of Reflections with regard to observing OT laws and customs without sin. The premise that some have (that it is sinful) is just "dead wrong false!" We are free to employ them or not employ them. I appreciate your work! Hats off to you, my friend!
From a Doctor in Kentucky:

Al, Very well written Reflections article on Paul and conforming to Jewish custom. Regarding that article, if the Nazirite Vow was the vow Paul took, I don't believe I would have a problem believing that Paul even abstained from the Lord's Supper for a temporary time period, would you? Great article! I was looking back over your archives and realized I have known you for a little over two years now. Some of my comments were in Issue #5, which was the very first issue where you included readers' comments at the end, and that was in December 2002. You have been a great help to me over the past couple of years, and, as you know, I don't hesitate to "ask Al" when I have a question. Thanks!
From a Reader in North Carolina:

Another great article, brother! Varney's statements (regarding Paul's actions in Acts 21 being "sinful") are not surprising at all. He, and other "ultras" like him, have strained enough gnats and swallowed enough camels to never be hungry again! If you've noticed, our legalistic, Pharisaic brethren are never consistent in their hermeneutic. Their methods of debate can often be turned easily against them to prove one of their subjective, traditional commands false.
From an Elder in Florida:

Al, thanks again for your Reflections articles. I've been passing them around. The reader who is the "Prison Minister from Oklahoma" is a very dear friend of mine. I've served with him as an elder in Wyoming; have been hunting, fishing, and camping with him and his wife; and, as a matter of fact, he performed the marriage ceremony for my daughter and son-in-law. I pray this new year will see much more good come from your Reflections articles. May God continue to richly bless you!
From a Reader in Texas:

Al, I just finished your Reflections article "Conforming to Jewish Custom," and appreciate your conclusions. As a freelance horn player in the Houston area, I have been hired to play for so many denominational groups during times of celebration that one Baptist minister proclaimed, "Which church have you not played for?" I responded, "my own." When I first began playing for various churches, I would hide what I was doing from everyone, believing in my heart that it was not right. Over the past 30 years, however, my understanding has gradually changed, and I became aware of what I consider the "real tie that binds." It was with sadness that I observed the lack of joy in many of our own fellowship, compared to those of the denominational world, because our focus was on doing things "right" in our service, whereas their focus was considerably more toward brotherly love and support of each other or living right toward each other.
My conclusions were supported when I played for a 50th anniversary service of a Lutheran church in our area where leaders from nearly every church group in the area were represented and played a part in the celebration. The lesson for the day was delivered by a Church of Christ preacher, and I must say that during all of the announcements, prayers, and songs, my mind kept wondering: "What is he going to say?" His lesson never mentioned the "differences" we had, but rather how we were unified under the one command of love from Jesus. He talked about how we were all unified in our disgust for the evil that surrounds us, and how we all wanted to take the message of God's love to all others so they too could share in our joy. He talked of how we all sought to live the principles found in Matthew of visiting the prisons, hospitals, feeding the hungry, etc. He concluded that none of us could be perfect, but that all of us could be devoted to the perfect will of God to love in all things. Have a great day as you continue in your awesome work of Reflections for our Savior!
From a Minister in Kentucky:

Al, Thanks for all your hard work! I hope this new year will prove to be a real blessing to you, as God works through you to help others.
From a Minister in Tennessee:

Al, Your Reflections on Acts 21 was superb. In fact, I have been looking at this passage for several years. My conclusions are close, if not on point, with yours. It seems to me that Acts 21 negates much of what most ultra-conservatives believe is "sound doctrine." That's why some of them are now doing their best to show that Paul and the entire Jewish church were practicing "fatal error," as they put it.
From a Youth Minister in Washington:

Al, I am a little behind in my Reflections reading, but I continue to print them out and read a few at night before going to bed. I appreciated Issue #139 -- "Applause in the Assembly." It was very well thought out in mentioning the negative and positive usage in the Bible. Thank you also for Issue #152 -- "Paying the Penalty for Sin" and for Issue #157 -- "The Obedience of Faith." The things you said about the redeemed and their response in how they must accept the free gift by responding in baptism was of great help to me. I'm still trying to wrap my mind around Issues #147 and #148 on the Lord's Supper. I really feel like most churches have lost the meaning behind why we do it. I loved these articles and would love more on the Lord's Supper if you've got any up your sleeves. Finally, I loved Issue #159 on the Age of Accountability. It will help me out in many conversations I have with parents worried that their teens are still too young to be baptized. When I get through the other articles, I will probably again thank you for the things you are writing. I can't get enough of them!
From a Reader in Arizona:

I was hesitant as I read the article asking the question "Did Paul sin?" I improperly assumed what the conclusion was going to be. So, when I read your conclusion, I said "right on!" I think there are many times today (as well as in the apostle Paul's day) when we may have to do things for the sake of others that may appear to be a compromise of our principles. But God looks at the heart. Yes, setting a proper example is important, but you can not always set an example that is pleasing to everyone. A few days ago, some fellow employees asked me to go to a restaurant after work. Most of them know that I don't drink. I went and had a decent time -- nobody got drunk. We talked. I drank iced tea. And most importantly, I got an opportunity to "fellowship" with some folks who don't run in my church crowd and who aren't ever going to "accidentally wander into our church services." I can't talk Christianity at work, but I can show them that I am human and I care, which is important, because I am a supervisor. Keep preaching the truth!
From a Reader in Tennessee:

Al, "Conforming to Jewish Custom" was great! It's amazing the mentality of the "Ultra Legalist" in our brotherhood. This Varner character is so typical of the fault-finders plaguing our brotherhood. He said Paul sinned by keeping a Jewish vow? It won't be long before his ilk finds a problem with Jesus! Think about it, nowhere in the Law does it say you can heal on the Sabbath day, so therefore Jesus sinned! That is their "reasoning!"
From a Reader in California:

Brother Al, Regarding your article about Paul and the Jewish vows --- I wonder if our legalistic brethren consider Paul to have sinned when he preached on the Sabbath in the Jewish synagogues!!
From a Reader in California:

Brother Al, Once again you tackle a difficult topic with a wonderful mix of practicality and scholarship. I personally look at Paul's example in Jerusalem as one of an individual who is showing respect for the culture in which he finds himself. I believe Paul was observing Jewish tradition so as not to inflame anti-Christian sentiment. I view it as highly admirable that he would temporarily shackle himself with the chains of tradition to perhaps win over a few. Rather than backing down from the gospel message, he was living it. On a completely separate topic, have you ever considered hosting "A Weekend of Reflection"? Possibly a weekend retreat dedicated to some of the themes you tackle in your online newsletter? Just a thought.
From a Reader in Utah:

The Church of Christ here is very judgmental, without mercy, continually slandering those in and out of the brotherhood. The lessons are only on "first principles." I have brought up points during some of the classes that have been called "heresy," and my wife and I were called to a meeting with the men to get me to recant my understanding of certain Scriptures. Since I refused, they stated that I could no longer teach (not even privately), or offer a public prayer, or serve at the Lord's table. In other words, sit down and shut up! Being in a small town, our choices are very limited. We have since chosen to worship with a community church with Baptist ties. I was a deacon for 15 years and an elder for 8 years in the Church of Christ, and my wife of 45 years was raised in the church. Although our experience wouldn't qualify as persecution, it never the less was very traumatic. Your Reflections are a soothing balm to these wounds! THANK YOU!
From a Reader in Washington:

Dear Brother, Thanks so much for all of your diligence and even-handedness in handling many difficult and controversial issues. Your work is much appreciated. Keep it up!
********************
If you would like to be removed from or added to this
mailing list, contact me and I will immediately comply.
If you are challenged by these Reflections, then feel
free to send them on to others and encourage them
to write for a free subscription. I would also welcome
any questions or comments from the readers. A CD
containing these articles may be purchased. Check the
ARCHIVES for details & past issues of Reflections:
http://www.zianet.com/maxey/Reflect2.htm