REFLECTIONS
by Al Maxey
Issue #170 ------- January 22, 2005
**************************
God builds His temple in the heart
on the ruins of churches and religions.
Ralph Waldo Emerson (1803-1882)

**************************
"One Another" Relationships
of the New Covenant Church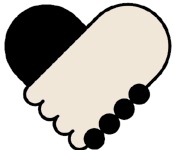 The Lord expects us to develop deep and abiding relationships not only with Him but also with one another. There is a great deal of instruction in the New Covenant writings on those things to avoid and those things to cultivate in our interpersonal relationships. The secret to successful relationships with one another is in following the advice of our Lord. The phrase "one another" is derived from the Greek word allelon which means "one another, each other; mutually, reciprocally." This word appears 100 times within the pages of the New Testament documents.
Not all of these references have to do with our interpersonal relationships. There are numerous places where a quotation is introduced with the phrase, "And they said to one another..." In Matt. 25:32 Jesus, in speaking of the day of judgment, says that people will be separated from one another like sheep from goats. Acts 21:5 speaks of men saying "farewell" to one another. Gal. 5:17 informs us that the Spirit and the flesh are in opposition to one another. 1 John 1:7 speaks of our fellowship with the Lord. And in Rev. 11:10 we see the wicked world sending gifts to one another, celebrating the death of the two prophets.
The majority of the occurrences of the phrase "one another" in the NT writings, however, have to do with relationships between Christians and what is acceptable and what is unacceptable in those relationships. This study will examine each of these many occurrences so that we might come to know what God would have us avoid and what He would have us cultivate so that our relationships with one another might be more mutually edifying. It is somewhat skeletal in nature, more reference than reflection, and is primarily designed to be used as a facilitator for small group discussion. I pray these passages from God's Word may prove to be a source of further reflection and application as we all seek to focus more fully and more positively upon one another in the One Body.
THAT WHICH MUST BE AVOIDED
IN OUR RELATIONSHIPS WITH ONE ANOTHER

One --- "And at that time many will fall away and will deliver up (betray) one another and hate one another .... and most people's love will grow cold" (Matt. 24:10, 12). "For we also once were foolish ourselves .... spending our life in malice and envy, hateful, hating one another" (Titus 3:3).
Two --- "How can you believe if you accept praise from one another, yet make no effort to obtain the praise that comes from the only God?" (John 5:44). See also: Gal. 1:10.
Three --- "Jesus answered and said to them, 'Do not grumble with one another'" (John 6:43). This is the Greek word gogguzo which means "to murmur, grumble; to express indignant complaint; to utter secret and sullen discontent; to speak privately and in a low voice" (The Analytical Greek Lexicon of the NT). See also: 1 Peter 4:9.
Four --- "And on the following day he appeared to them as they were fighting together, and he tried to reconcile them in peace, saying, 'Men, you are brethren, why do you injure (hurt, wrong, act unjustly toward) one another?'" (Acts 7:26).
Five --- "And there arose such a sharp disagreement that they separated (parted company) from one another" (Acts 15:39). This incident has been viewed both positively and negatively. The truth is probably a combination of the two.
Six --- "The men abandoned the natural function of the woman and burned in their desire toward one another, men with men committing indecent acts..." (Rom. 1:27).
Seven --- "Therefore let us stop passing judgment on one another" (Rom. 14:13). "Who are you to judge the servant of another?" (Rom. 14:4). "Do not judge lest you be judged. For in the way you judge, you will be judged; and by your standard of measure, it will be measured to you" (Matt. 7:1-2).
Eight --- "Stop depriving one another, unless perhaps by mutual consent for a time, to devote yourselves to prayer" (1 Cor. 7:5). Advice given to husbands and wives so that they might remain united in marriage and not be tempted by Satan to sin sexually in such a way as to destroy their "oneness."
Nine --- "If you keep on biting and devouring one another, watch out or you will be destroyed (consumed) by one another" (Gal. 5:15). The NAB, St. Joseph Edition renders it this way: "If you go on biting and tearing one another to pieces, take care! You will end up in mutual destruction!"
Ten --- "Let us not become boastful, challenging (provoking, irritating) one another, envying one another" (Gal. 5:26).
Eleven --- "Do not lie to one another" (Col. 3:9).
Twelve --- "Do not, my brothers, speak ill of (slander, speak out against) one another. The one who speaks ill of his brother or judges his brother is speaking against the law .... There is but one Lawgiver and Judge, one who can save and destroy. Who then are you to judge your neighbor?" (James 4:11-12).
Thirteen --- "Do not complain, brethren, against one another, that you yourselves may not be judged; behold, the Judge is standing right at the door" (James 5:9). This is the Greek word stenazo which means "to groan or sigh inwardly; to complain or murmur against; to give vent to peevish, critical, fault-finding feelings" (The Analytical Greek Lexicon of the NT).
THAT WHICH MUST BE CULTIVATED
IN OUR RELATIONSHIPS WITH ONE ANOTHER

One --- "Be at peace with one another" (Mark 9:50). "If possible, so far as it depends on you, be at peace with all men" (Rom. 12:18). "Blessed are the peacemakers, for they shall be called sons of God" (Matt. 5:9). "So then let us pursue the things which make for peace and the building up of one another" (Rom. 14:19). Jesus is our peace; He broke down all barriers that divide us and made us into ONE BODY, "thus establishing peace" (Eph. 2:14-18). "Be diligent to preserve the unity of the Spirit in the bond of peace" (Eph. 4:3).
Two --- "If I then, the Lord and the Teacher, washed your feet, you also ought to wash one another's feet. For I gave you an example that you also should do as I did to you" (John 13:14-15). Jesus did not intend here to institute a new symbolic rite/ritual or an actual sacrament, rather He showed that "He, their leader, had stooped to serve their needs, and that they should do the same for one another. The emphasis is on the inner attitude of humble and voluntary service for others" (The Expositor's Bible Commentary, vol. 9, p. 137).
Three --- "A new commandment I give to you, that you love one another, even as I have loved you, that you also love one another. By this all men will know that you are My disciples, if you have love for one another" (John 13:34-35). "This is My commandment, that you love one another, just as I have loved you. This I command you, that you love one another" (John 15:12, 17). See also: Matt. 22:37-40; Rom. 13:8-10; 1 John 2:9-11; 3:10-11, 14-15, 23; 4:7-21.
Four --- "For I long to see you in order that .... you and I may be mutually encouraged by one another's faith" (Rom. 1:11-12). "...not forsaking our own assembling together, as is the habit of some, but encouraging one another; and all the more, as you see the day drawing near" (Heb. 10:25). "Therefore encourage one another, and build up one another, just as you also are doing" (1 Thess. 5:11).
Five --- "For as each of us has one body with many members, and not all the members have the same function, so too we, though many, are one body in Christ and individually members one of another. We have gifts (abilities, talents) that differ according to the favor bestowed on each of us" (Rom. 12:4-6). "We are members of one another" (Eph. 4:25). See also: 1 Cor. 12:4-30; Eph. 4:1-16; 1 Peter 4:10.
Six --- "Be devoted to one another in brotherly love. Honor one another above yourselves" (Rom. 12:10). "Let each of you regard one another as more important than himself" (Philp. 2:3). "All of you, clothe yourselves with humility toward one another" (1 Peter 5:5). "Submit to (defer to, be subject to) one another out of reverence for Christ" (Eph. 5:21).
Seven --- "Be of the same mind toward one another. Do not be proud, but be willing to associate with people of low position. Do not be conceited" (Rom. 12:16). The NIV phrases it this way: "Live in harmony with one another." The NAB says: "Have the same attitude toward all." "May God, the source of all patience and encouragement, enable you to live in perfect harmony with one another according to the Spirit of Christ Jesus" (Rom. 15:5, NAB).
Eight --- "Owe nothing to anyone except to love one another; for he who loves his neighbor has fulfilled the law. Love does no wrong to a neighbor; love therefore is the fulfillment of the law" (Rom. 13:8, 10).
Nine --- "Let us pursue the things which make for peace and the building up of one another" (Rom. 14:19). "Therefore encourage one another, and build up one another, just as you also are doing" (1 Thess. 5:11). When each member of the Body does its part in love, it "causes the growth of the body for the building up of itself in love" (Eph. 4:16).
Ten --- "Accept one another, just as Christ also accepted us to the glory of God" (Rom. 15:7). See also: Rom. 14:1-3.
Eleven --- "And concerning you, my brethren, I myself also am convinced that you yourselves are full of goodness, filled with all knowledge, and able also to admonish one another" (Rom. 15:14). This is the Greek word noutheteo which means: "to place within the mind; to instruct; warning based on instruction" (Vine's Expository Dictionary of NT Words). The NIV says: "Competent to instruct one another." The NAB & NEB say: "Able to give advice to one another."
Twelve --- "Greet one another with a holy kiss" (Rom. 16:16; 1 Cor. 16:20; 2 Cor. 13:12). "Greet one another with a kiss of love" (1 Peter 5:14). A visible, physical expression of love and fellowship.
Thirteen --- "There should be no division (schism, dissension) in the body, but the members should have the same care (equally concerned) for one another. If one member suffers, all the members suffer with it; if one member is honored, all the members share its joy" (1 Cor. 12:25-26). "Help carry (bear) one another's burdens; in that way you will fulfill the law of Christ" (Gal. 6:2).
Fourteen --- "Through love serve one another" (Gal. 5:13). "As each one has received a special gift (talent, ability), employ it in serving one another, as good stewards of the manifold grace of God" (1 Peter 4:10).
Fifteen --- "Walk in a manner worthy of the calling with which you have been called, with all humility and gentleness, with patience, showing forbearance (bearing with, endure patiently) to one another in love, being diligent to preserve the unity of the Spirit in the bond of peace" (Eph. 4:1-3). "Put on a heart of compassion, kindness, humility, gentleness and patience; bearing with one another, and forgiving each other whatever grievances you may have against one another. Forgive as the Lord forgave you. And beyond all these things put on love, which is the perfect bond of unity. And let the peace of Christ rule in your hearts, since as members of one body you were called to peace" (Col. 3:12-15). "Let all bitterness and wrath and anger and clamor and slander be put away from you, along with all malice. And be kind to one another, tender-hearted, forgiving one another, just as God in Christ also has forgiven you" (Eph. 4:31-32). "Therefore, confess your sins to one another, and pray for one another, so that you may be healed" (James 5:16).
Sixteen --- "May the Lord cause you to increase and abound in love for one another, and for all men" (1 Thess. 3:12). "Now as to the love of the brethren, you have no need for anyone to write to you, for you yourselves are taught by God to love one another; and this you are doing with respect to all the brothers throughout Macedonia. But we urge you, brethren, to excel still more" (1 Thess. 4:9-10). "The love of each one of you toward one another grows ever greater" (2 Thess. 1:3).
Seventeen --- "Therefore comfort one another" (1 Thess. 4:18). This is from a Greek word which conveys the idea of calling someone to your side and placing an arm around them for the purpose of giving comfort, consolation and encouragement.
Eighteen --- "See that no one repays another with evil for evil (or "wrong for wrong" --- NIV), but always seek after that which is good for one another and for all men" (1 Thess. 5:15).
Nineteen --- "Let us consider how to stimulate (stir up, rouse, spur on) one another to love and good deeds" (Heb. 10:24).
Twenty --- "Be hospitable to one another without complaining (grumbling)" (1 Peter 4:9). "Practice hospitality" (Rom. 12:13). "An overseer, then, must be .... hospitable" (1 Tim. 3:2; Titus 1:8).
Twenty-one --- "Since you have in obedience to the truth purified your souls for a sincere (unhypocritical) love of the brethren, fervently love one another from the heart" (1 Peter 1:22). "Above all, keep fervent in your love for one another, because love covers over a multitude of sins" (1 Peter 4:8).
Twenty-two --- "For this is the message which you have heard from the beginning, that we should love one another" (1 John 3:11). "And this is His commandment, that we believe in the name of His Son Jesus Christ, and love one another, just as He commanded us" (1 John 3:23). "Beloved, let us love one another, for love is from God; and everyone who loves is born of God and knows God. The one who does not love does not know God, for God is love" (1 John 4:7-8). "Beloved, if God so loved us, we also ought to love one another. No one has beheld God at any time; if we love one another, God abides in us, and His love is perfected in us" (1 John 4:11-12). "If someone says 'I love God,' and hates his brother, he is a liar; for the one who does not love his brother whom he has seen, cannot love God whom he has not seen. And this commandment we have from Him, that the one who loves God should love his brother also" (1 John 4:20-21). "And now I ask you, lady, not as writing to you a new commandment, but the one which we have had from the beginning, that we love one another" (2 John 5).
There is one final "one another" passage that we should examine. This passage should serve as a challenge to each disciple of Christ! "Now Herod and Pilate became friends with one another that very day; for before they had been at enmity with one another" (Luke 23:12). If two pagans can put their conflict behind them and become friends over their hatred for Jesus Christ, is it not possible for Christians to put their conflict behind them and become friends over their love for Jesus Christ?!! May God truly help each of us to avoid those things which destroy relationships, and to cultivate those things which build them up!!
********************
Reflections from Readers
From a Reader in Texas:

I just read the response a reader from California sent you concerning the Lord's Supper. I have had the same question and argument for some time now. Those who tell us that we can partake of the Lord's Supper only on Sunday seem not to realize that Jesus instituted it on a Thursday. I also question when those with Paul partook of it when he preached until midnight. I am glad to know I am not the only one who questions this. Thanks!
From an Elder in North Carolina:

One thing I want to do is help lead at least some to a better understanding of what should be meant by the Church of Christ, and that we can hold to our beliefs without condemning everyone else for theirs. This will not be easy, although I have had some success in the class we now have which is separate from the auditorium. Of course, there are those who oppose such a class ... and those who oppose almost everything (they are agin'ers -- agin' most everything!).
From a Minister/Author in New Mexico:

Your Reflections are some of the best commentaries that are being written today. I'm sincere in saying this! I pray the New Year brings you joy, happiness and success.
From a Reader in South Africa:

Al, I too have dreamed your dream of unity in the church, and I try to live it and promote it in the local church I attend. I am encouraged by you. YOU are answered prayer!
From a Minister in Texas:

Brother Al, I greatly appreciated your article on "Breaking Bread." As a minister in a One Cup congregation, I'm saddened by the legalistic way of thinking that I see in many of our brethren. How great it would be to be able to observe the Lord's Supper whenever we feel moved to do so! Unfortunately, most brethren that I know would never be willing to do so because of the "pattern" that they follow (a "pattern" that seems to be man-made, and which is just another indicator of the legalism that is so prevalent in many churches today). Your article has moved me to speak publicly to the congregation on this subject. I know it won't be received very well, but the Truth must be proclaimed! Thank you for your faithful work!
From a Reader in Arkansas:

I have read every issue of Reflections you have written, and have enjoyed, plus learned from, them all. May I say that "The Dream Catchers" is the most touching one you've ever posted. It's so meaningful and needed among our brotherhood. Thanks Much! May God bless you!
From a Reader in California:

I love your articles! And I so agree with this week's Reflections. The whole thing (fighting and bickering over man's opinions) is so childish and so belittling to the Lord Jesus, who stretched out His hands and died for us all. Why would He care when we observed His death, or how many times? Control ... it's all about control. So was keeping blacks from riding in the front of the bus, drinking from the whites' drinking fountains, and going to public schools. Who do we think we are?! God said that those who say, "Stand there; do not come near me!" are a stink in His nose! I think we stink when we act like that. I thought so when I was a kid, observing all our church's rules and regulations, and I still do. I absolutely loved Dr. Martin Luther King's speech! Freedom ... Let it ring!
From a Professor in Alabama:

Brother Al, I share your dream of unity among brethren, and long for a real Jesus community that cares for and encourages each other in a broader community fellowship. We have faced many problems in evangelism worldwide because of those who declare themselves "faithful gospel preachers" or "faithful brethren" based upon legalistic opinions which they then use to limit fellowship. It is important for our fellowship in Jesus Christ, for the sake of the unity of His one body, that we learn to practice kindness and tolerance in the area of derived opinions, which are not to be equated with what the Bible actually teaches. These positions must always remain open to debate, and should not be used as points of division. Kindness and love must help us continue our fellowship in the face of such points of disagreement, which are not a matter of "thus sayeth the Lord." The tendency of some Christians to include derived opinions under the context of 2 John 9, and to refuse fellowship with all who do not agree with their opinions, is an unbiblical doctrine. While I do not question the sincerity of many who practice this heresy, I am convinced that it is very detrimental to the cause of Christ. The practice of calling men "faithful gospel preachers," because they adhere to the same opinions as the one who uses that designation, needs to be exposed for what it is: a method to enforce opinions that cannot be supported by the facts of the Scriptures. I call upon my brethren to find a different basis for unity than agreement on opinions as the rule of fellowship in our brotherhood, and to help us move beyond this divisive argumentation that equates agreement on opinions with faithfulness to the Scriptures.
From a Reader in Oklahoma:

AMEN!! I too hope and pray for that same freedom in Christ; a freedom where we will no longer be rebuked and looked down upon for not upholding sectarianism, and where we will be allowed to speak Truth freely without fear of reprisal and scorn.
From a Minister in California:

Wow! There must be something in the water in New Mexico this time of year! You always surprise me. Just when I thought it was safe to open my email, Al Maxey sends a barn-burner over the Internet! Seriously, I must say that you have instilled the dream of universal biblical Christian fellowship in me, as well. As I've mentioned to you before, I held a tremendous amount of bitterness in my heart for the followers of the patternistic doctrines of many in the more traditional Church of Christ. I didn't separate the false teaching from the falsely taught. You, through your Reflections ministry, and God, through His Word, have shown me that while the legalistic teaching is wrong and sinful, it is also wrong and sinful to paint all individuals in a church with the same broad brush. I have repented of my sin and learned to let go of past bitterness and to find brothers and sisters in Christ in places that I never thought to look before. Now, rather than anger, I feel pity for those enslaved to legalistic dogma. They are missing out on the greatest thing in the universe: freedom in Christ. Thank you for helping me attain balance in my spiritual life, and thank you again for your Reflections ministry!!
From a Methodist Pastor in Iowa:

I read your Reflections on "The Dream Catchers" this morning. It was good and timely with our reflections on Martin Luther King, Jr. and the continued needs today for peaceful strides in all conflict resolutions. Keep on dreaming!
From a Minister in Tennessee:

I'm just now getting around to reading your article on "Breaking Bread." In the past few years I have come to ask several questions about our practice of the Lord's Supper. First, Acts 2:42 is accepted without question by brethren as being the Lord's Supper. Yet, when we come to vs. 46 that isn't the Lord's Supper because it is done every day. Yet, it is within the same context. We can't accept it as the Lord's Supper, however, because it doesn't fit "our" pattern. As you stated, we read "our" practice into the Bible. Why is "our" pattern infallible? Second, in Acts 20:7-11 some understand this "first day" to be in harmony with Jewish time. If so, that explains why the Good News Version of a few years ago rendered it "Saturday night." If it was our Saturday evening when they began their meeting, and I believe it was, then they met after 6 p.m. but before midnight. Some brethren in California, and perhaps other places, wish to bind that time frame as THE Scriptural time of "the first day of the week." Some brethren are now partaking on Saturday evening, as well as Sunday morning. Of course, if a person is truly patternistic, that would rule out Sunday night's communion, wouldn't it?
From a Minister in Missouri:

Brother Al, Since I've been willingly "snared" by your Reflections, the Lord has opened doors in allowing me to meet others who are grace-oriented. I've been studying with brother Dallas Burdette; I've corresponded with brother Leroy Garrett; I've been studying with a grace-oriented one cup brother who reads your Reflections faithfully. I'm from this segment of our faith heritage, too. Brother Al, it's so wonderful to be free in the Lord. Through your Reflections, which were my very first step in beginning my own "Faith Pilgrimage" from out of legalism, I've been able to change. I want to thank you, brother, so much!!!
********************
If you would like to be removed from or added to this
mailing list, contact me and I will immediately comply.
If you are challenged by these Reflections, then feel
free to send them on to others and encourage them
to write for a free subscription. I would also welcome
any questions or comments from the readers. A CD
containing these articles may be purchased. Check the
ARCHIVES for details & past issues of Reflections:
http://www.zianet.com/maxey/Reflect2.htm