REFLECTIONS
Articles Archive -- Topical Index -- Textual Index


by Al Maxey


Issue #708 ------- November 15, 2016
**************************
Habit rules the unreflecting herd.
William Wordsworth (1770-1850)
Ecclesiastical Sonnets

**************************
Regulating the Redeemed
What is Paul's Intent in 2 Tim. 2:5?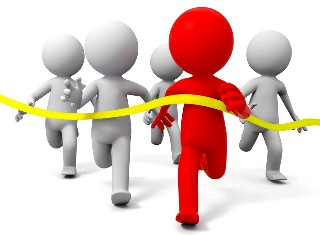 Count Lev (Leo) Nikolayevich Tolstoy (1828-1910), a Russian nobleman who is regarded as one of the greatest authors of all time, penned the following astute observation in his most remembered work War and Peace, "For us, with the rule of right and wrong given us by Christ, there is nothing for which we have no standard. And there is no greatness where there is not simplicity, goodness, and truth." Tolstoy is not so much speaking of a legal standard of right and wrong, but rather a moral standard by which our lives should be governed. Our standard of behavior in the Family of God, our moral compass by which we guide our attitudes and actions, is quite simply JESUS: the Word that became flesh and dwelt among us so that we might better perceive the nature of our Father. God never intended for His creation to be restricted and restrained by rigid religious regulation, even though such was put into place for a brief time and for a specific purpose. At the proper time it would be removed, and the redeemed would enjoy the freedom found in relationship with the Father through the Son, with daily guidance into righteous living provided by the Holy Spirit.
In the centuries following the establishment of His new covenant with those called out individuals who were joined with Christ by His Spirit into a Family of believers, many sons and daughters of the Father have mistakenly sought to replace that spiritual relationship with a rigidly regulated religion, which then devolved into countless feuding factions and squabbling sects. Love was abandoned in favor of law; rules and regulations became the focus of these growing groups, who then built walls of exclusion around themselves. The One Body was dismembered, with the various parts being variously denominated, and "the church" lost sight of who they were and to Whom they were called. As religious regulation increased, spiritual relationships (both horizontal and vertical) diminished. We lost sight of the fact that it is a divine Person who gives life, not a humanly divined pattern demanding compliance to its ever growing list of laws. The person who penned Hebrews made it very clear that although "the first covenant had regulations for worship" (Hebrews 9:1), this was always intended by the Lord to be temporary, and that such "external regulations" would apply only "until the time of the new order" (Hebrews 9:10), which "new order" was established by Jesus. We are now free of such religious regulation, and are thereby free to creatively express in our daily lives, in a wide variety of forms, styles and methodologies, our faith and love (and, yes, this includes our worshipful expressions as well, whether they be evidenced individually or collectively).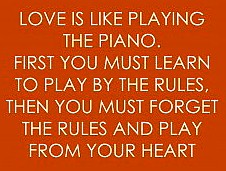 We have been set free from the letter of the law; we now live by the spirit of the law. "He has made us competent as ministers of a new covenant -- not of the letter, but of the Spirit; for the letter kills, but the Spirit gives life" (2 Corinthians 3:6). "But now, by dying to what once bound us, we have been released from the law so that we serve in the new way of the Spirit, and not in the old way of the written code" (Romans 7:6). Paul summed it all up well by saying, "If you are led by the Spirit, you are not under law" (Galatians 5:18). God's expectations (both His desires and demands) for the conducting of our daily lives in relationship with Him are not contained in some holy Code Book, but are rather written on our hearts (Romans 2:15), and with the guidance of His indwelling Spirit we are enabled to increasingly bear the fruit of the Spirit in our walk with Him (Galatians 5:22-23). Therefore, "since we live by the Spirit, let us keep in step with the Spirit" (Galatians 5:25). To the extent that we do so, we fulfill the royal law of liberty and love (James 2:8). Religion requires law; relationship requires love!! As citizens of the new order, as sons and daughters of the Father, as members of His Family, we are guided by the latter, not governed by the former.
Paul wrote the Galatian brethren, who were being plagued by "some false brothers" who had "infiltrated our ranks to spy on the freedom we have in Christ Jesus and to make us slaves" (Galatians 2:4), that they "were called to be free" (Galatians 5:13), and thus were to "serve one another in love," for "the entire law is summed up in a single command: 'Love your neighbor as yourself'" (Galatians 5:13-14). Indeed, he warns those brethren that if they give in to the false teaching of these wayward teachers, the result will be that they are "severed from Christ and fallen from grace" (Galatians 5:4). He then declares, "The only thing that counts is faith expressing itself through love" (Galatians 5:6). Nevertheless, there were some back then (as well as today) who could not accept this freedom from a legal code, and so they continued to try and impose upon the redeemed the rules and regulations of a rigid religious system. One of the biblical texts that such people today like to lift from its context and employ as a proof-text is 2 Timothy 2:5 -- "If anyone competes as an athlete, he does not receive the victor's crown unless he competes according to the rules." There you have it, right? Proof that we must submit to rules and regulations if we are to be saved. This is certainly the interpretation of the legalistic patternists, and they are only too happy to begin imposing upon themselves and others what they have determined in their various factions those rules and regulations to be (although they can't agree among themselves as to what should constitute this list of legal requirements). You can be sure that such things as the number of cups utilized during Communion, whether instruments may accompany singing in a "worship service," the role of women, whether saints may share a meal in the church building, and a thousand other such ludicrous legalities will be found on many of these lists (and that's just within my denomination). But, is any of this what the apostle Paul had in mind when he spoke of the need for athletes to compete in the public games "according to the rules"? And if not, what did Paul mean when he made this statement?
While I was still on vacation a few weeks ago, I received an email from a reader in Ohio who asked, "Have you ever heard of 2 Timothy 2:5, where Paul spoke of athletes having to 'follow the rules' in order to win the prize, being used to promote the idea of the entire NT (all 27 books) being 'the rules; the pattern' all must follow to be saved? I sat through (or suffered through) a lesson on this passage the other day in which that view was stated. I was wondering if you had previously addressed this in a Reflections, or if you had some thoughts on this somewhere that I could read. Thanks!" The legalistic patternists have combed through the Scriptures to locate all the "rules and regulations" by which they may be saved if they can be sufficiently obedient to them (much like those whom Jesus rebuked in John 5:39a -- "You search the Scriptures, for in them you think you have eternal life"). Life is not to be found in the written word, but rather in the divine Word that became flesh! The former certainly point to the latter, but salvation is only IN HIM, not in any book or collection of books, no matter how valued or inspired. As Jesus told those misguided religionists in His day, "These testify of Me; but you are unwilling to come to Me that you may have life" (John 5:39b-40; cf. 1 John 5:11-12). To suggest today, as many do, that "winning the prize" (life eternal) is conditioned on our obedience to "rules and regulations," is to perpetuate the same failed theology of the blind guides of Jesus' day.
Yet, there is no denying the fact that Paul made a statement in his final epistle to Timothy that certainly has the appearance of such a theology: "If anyone competes in athletics, he is not crowned unless he competes according to the rules" (2 Timothy 2:5, NKJV). It behooves us, therefore, to determine what this apostle had in mind when penning those words, and, as always, the place to begin one's analysis is: the context. In chapter two of this second of his pastoral epistles to Timothy, Paul encourages the young evangelist to "be strong in the grace that is in Christ Jesus" (vs. 1). Paul never departs from this core truth: we are saved by grace through faith, and not of anything we ourselves might accomplish. It is His grace in which we stand, and it is here that we find the strength to boldly stand firm in faith. Paul encourages Timothy in his calling to ministry, and "illustrates his admonition by referring to three examples, by every one of which he wishes to emphasize some specific phase in the work of a minister" [Dr. Paul E. Kretzmann, Popular Commentary of the Bible: the NT, vol. 2, p. 404]. The three illustrative comparisons employed by Paul are: soldier, athlete, farmer. With each of these there is some vital message to be conveyed to those called to be ministers of the Gospel. It is the second of these with which we are concerned in this present Reflections.
As with all honorable pursuits in life, there are guiding principles and established parameters one must be cognizant of if he/she would be successful in achieving the desired goal. "Paul is fond of both military and athletic metaphors. The Christian, and especially the minister, must be spiritually a good soldier and a good athlete" [The Expositor's Bible Commentary, vol. 11, p. 399]. None of these principles, precepts or parameters are designed to make one a soldier, athlete or farmer; rather, they serve as guides for those who already are soldiers, athletes and farmers. Ministers, like Timothy, are/were to be disciplined and discerning in their tasks; they must stay focused on the goal/prize lest they fail to achieve it. Paul brings this very point out in 1 Corinthians 9:24-27, returning to the figure of athletes in the public games. Runners in a race, as well as boxers in an arena, must be disciplined in their sport if they would win the victor's crown. Paul says, "I fight not as one who beats the air, but I discipline my body" (vs. 26b-27a). Similarly, those proclaiming the Gospel must be disciplined in their daily lives and focused on their calling if they are to be successful in their mission. Just as there are established parameters for soldiers and athletes, so also for those, in a spiritual sense, who would "fight the good fight, and finish the race" (2 Timothy 4:7), thereby receiving "the crown of righteousness" (vs. 8) at the finish line. It is this of which Paul speaks in his phrase "according to the rules." He isn't talking about one's salvation resulting from obedience to law, but rather the truth that successful ministry requires those called to said ministry being Spirit guided and spiritually disciplined. Otherwise, we "beat the air aimlessly" in our efforts to fulfill our calling.
The phrase "according to the rules" is actually just one word in the Greek text: "nomimos." It is an adverb meaning "lawfully; agreeable to law or custom" [The Analytical Greek Lexicon of the NT, p. 279]. Those steeped in legalism will suggest strongly that Paul indicates it is obedience to law that determines whether one receives the crown of life; we must keep all the "rules and regulations" found in the NT writings. But, what are the principles and parameters PAUL had in mind for those who "run the race," and who would successfully "finish the course"? I believe Scripture teaches us that the "rule of law" by which we are governed is simply the royal law of LOVE. This is also consistent with the meaning of this particular Greek word used by Paul. The noted Greek scholar, Dr. Gerhard Kittel, stated that in 2 Timothy 2:5 this Greek word (which appears only twice in the NT writings, both in the pastoral letters to Timothy) "obviously does not mean according to the OT Law" [Theological Dictionary of the NT, vol. 4, p. 1089]. "In so far as the Word is orientated to man's acts, it is the law of love, and for this very reason it is the perfect law, not just the sum of individual commandments. ... This will of God will not let itself be enclosed in specific, unequivocal forms and actions. To judge another because his act deviates from what is right for me is to presume to judge concerning the command which is valid for him. ... Thus understood, the passage is an indication of the seriousness of the principle that from the Christian standpoint the law is a law of liberty which binds the individual, not to specific commandments, but to the obedience of love. ... It is freedom from the individual commandments of the Law ... it is ethical guidance and direction" [ibid, p. 1082].
So, what is Paul suggesting? Perhaps the same as James: "If you really keep the royal law found in Scripture, 'Love your neighbor as yourself,' you are doing right" (James 2:8). James calls this "the law of liberty" (James 2:12). Thus, the "rule of law" by which we are to serve the Lord, and which constitutes the parameters of our life journey, is LOVE. Yes, this establishes a parameter for our journey, but it also frees us within that parameter with regard to our life-journey. We are ambassadors of reconciliation (2 Corinthians 5:18-20), proclaiming a message of divine love. It is this "rule" that governs our ministry, and we "run well" that race set before us when we run "according to" this royal law. Dr. Kittel pointed out so well that it is not obedience to a long list of commands that determines our success and/or salvation, but rather whether we are willing to regulate our lives and ministries BY LOVE for both God and man. In his discussion of this passage written by Paul to Timothy, Dr. R.C.H. Lenski observes that the Greek word "nomimos" simply means "not deviating from faith and love. Ah yes, how many run in record time and think they secure the crown, but here and there they run off course, running off the track of faith and love, and thus lose the crown" [The Interpretation of St. Paul's Epistles to Timothy, p. 782]. One cannot help but think of what Jesus said to the church in Ephesus (Revelation 2:1-5): they were certainly working hard, and were faithful to forms, but they had lost sight of LOVE. Paul made it clear that if we are lacking in love, then no amount of good deeds will profit us anything (1 Corinthians 13:1-3). If we would successfully "finish the course," our running must be governed by the law of love (the "royal law;" the "law of liberty"). Thus, Paul was not telling Timothy that the quality of his life and ministry, or even his salvation, would be determined by how well he submitted to religious regulations, but rather by whether or not he submitted himself and his ministry to the rule of love. It is the latter, not the former, that will guide us across the finish line to where the Lord awaits with the victor's crown!
***************************
Specials for Readers
2016 Book & CD Offers
Click on the link above for a listing of the
books and topical studies and audio sermons
and new Bible classes by Al Maxey, and for
information on how to order these items.

***************************
Readers' Reflections
From Hugh Fulford in Tennessee:

Al, you have nothing new or biblical to say about the church. Further correspondence from you on this topic will be ignored by me. I have no desire or intention to continue dialoging with you about this. I will continue to write and to uphold NT Christianity, free of the doctrine, traditions, and sectarian bodies that men have established. You may continue to "reflect" and react in whatever way you see fit, and to continue attempting to defend that which, biblically, is indefensible.
From a PhD in Florida:

Al, don't lose sleep over Hugh! Hugh's early/college training was steeped in that "we're the only ones going to heaven" mindset! Some time ago I taught at Freed-Hardeman for eight years, and there are still a few remnants of that tradition alive today. However, it is quietly minimal on campus now, with the exception of an exclusive/covert attitude of maintaining some purity of thought and action from the Board and Administration. The Bible department is constantly in the cross-hairs of the brotherhood, and they walk on eggshells to maintain monetary support from a dwindling segment of our fellowship. There are basically three camps of thought that I saw daily on that campus: 1) Any possible threat to that unspoken tradition is quickly squelched. 2) Faculty and staff that have spent their lives there bite their tongues and keep their mouths shut. 3) There are dozens of people like myself that did not follow their traditions, and left the school for other opportunities of self-exploration and continued search for truth. If you could count forward from Rubel Shelley's time there until today, you would be amazed as to how many free thinking Christian faculty and staff have passed through that campus. When I was there, I was told repeatedly and quietly that there are enough of those people still living to create a top-notch Christian university. The CIA and NSA is not any more scrutinized than the speakers that are hand-picked for their annual lectureship in February. Hugh Fulford was properly baptized in that narrow-minded tradition some sixty years ago. I am certain that you would find much less "force-fed indoctrination" now than when Hugh was there. However, there have been countless others that have thrown aside that attitude, studied for themselves, had fruitful ministries, and kept their further understanding of truth to themselves. However, those are the same guys that are never invited to speak at their lectureship. It is both sad and regretfully true.
From a Minister in Tennessee:

Al, thank you for this article (Reflections #707: "Pondering 42nd Cousin Theology") and your continual work to enlighten those held captive by a legalistic-sectarian view of Christianity. Hugh Fulford used to live and preach up the road from where I have been for the past 26 years. I don't recall ever meeting him. He would have fellowshipped me back then, for I was sectarian in my view of Christianity and legalistic in my approach to salvation. But now I suspect he would not even acknowledge me as a faithful brother, as I came to see my error and have removed the veil to see more clearly the Gospel. I pray that one day he will too. God bless you, brother!
From a Leader with Eastern European Mission:

A few years ago I did a 6-part series on The Traits of the New Testament Church; specifically, those traits that made it distinctive in the first century. I focused the series of studies around its faith in Jesus, its love for God and neighbor, and its hope inspired by the Holy Spirit. I believe your readers will find this series interesting, as I believe these are the same traits that should make Christ's church distinctive today.
From a Reader in California:

Our dear brother Hugh Fulford is the master of the "straw man" argument. He sets up a faulty discussion with odd parameters, and he then proceeds to beat the tar out of that argument, which began flawed. The straw man goes down, and he then claims victory. It would not be so bad if he at least had some other point he was trying to make, but it seems he actually believes the nonsense he puts forth regarding what you believe. In fact, it seems, at least in his mind, that he knows what you believe more than YOU know what you believe!! It must be difficult to be Hugh Fulford. That intellectual maze must get very confining and confusing. Keep on serving the Lord, brother!
From a Reader in Louisiana:

I doubt seriously that Hugh is a Christian, for he obviously does not understand the Gospel, and he seemingly cannot understand spiritual truth. "Right" church, "right" baptism, "right" obedience is a sad substitute for the infinite worth of the finished work of Jesus for sinners!
From a Reader in Indiana:

I sincerely appreciate your studies and your help with these doctrines that the Church of Christ group preaches quite often. I was "disfellowshipped" because I dared to believe that the use of musical instruments to accompany our singing to God is not sinful. The preacher that disfellowshipped me strongly believes and boldly proclaims that their congregation IS "the one true church." Since he is preaching such things, is he not preaching "another gospel"? Isn't he adding requirements God never made? Isn't he committing the sin of division? After all, he withdraws from everyone who disagrees with him! Am I still to regard him as a "brother" if he is sinning this way and refusing to repent? Satan has certainly used such people to do a great amount of damage within the Body of Christ. I really appreciate you, brother, as well as your faith and boldness to fight against this legalism.
From a Reader in Korea:

Al, thank you for your Reflections. It must be exhausting for you having to put up with so much criticism from your critics. I thought the comments by the reader in Texas (the last post in your reader response section of your last Reflections) explained the why and how of Hugh Fulford's rigid mindset quite well. Maybe Hugh simply cannot change; maybe it's an issue of conscience with him. We have someone where we are who is just like that (he's 80+ years old), and he emphasizes the "obedience to law = salvation" equation more than anything else. Please keep writing and publishing, brother!
From a Reader in Texas:

Al, when I was introduced to your Reflections web page by a friend, I was so happy to finally "meet" someone with whom I could really relate. Having been a member of the "Church of Christ" for decades, and seeing how fractured it has become because of this "US only" theology, my purpose these days is to help stop the fighting and promote Jesus' prayer that we all be unified. Thank you for your hard work for and dedication to this plea!
From a Minister in New Zealand:

I just received your latest Reflections ("Pondering 42nd Cousin Theology"). I am constantly amazed at the arrogance of the salvific baptism doctrine. It is so divisive! Amongst many other things, it is a complete misunderstanding of the difference between "the obedience of faith" and "faith in our obedience." One is humble and trusts in God, the other trusts in what I have done and puts God in our debt. How on earth can one marry this with the grace of God?! Poor Hugh! He just doesn't get it, does he?! God bless you, Al.
From a Reader in Georgia:

After reading the last Reflections discussing Hugh's views, I had this thought: When the light inside is darkness, how great the darkness. The "only US" theology is really Black Hole theology: it's so dense that it sucks the light into the darkness. Sad.
From a Minister in New Mexico:

Al, I very much appreciate your thoughts. I, for one, like you, long for an undivided Body: a truly "lower case" catholic (universal) Body of Christ in which we all accept one another as erring siblings in Christ. We all know the import of Romans 5:8 ("while we were yet sinners, Christ died for us"), yet somehow fail to understand it. All of us fall short, yet don't want to associate with others: others who like us are fallen, yet saved by the amazing grace of our Savior. My stepladder just isn't tall enough to peer over God's shoulder to see all the names He has added in the Lamb's Book of Life. We should all forget ourselves long enough to join in united praise and thanksgiving to the One Savior we all love and honor!
********************
If you would like to be added to or removed from this
mailing list, contact me and I will immediately comply.
If you are challenged by these Reflections, then feel
free to send them on to others and encourage them
to write for a free subscription. These articles may all
be purchased on CD. Check the ARCHIVES for
details and past issues of these weekly Reflections:
http://www.zianet.com/maxey/Reflect2.htm