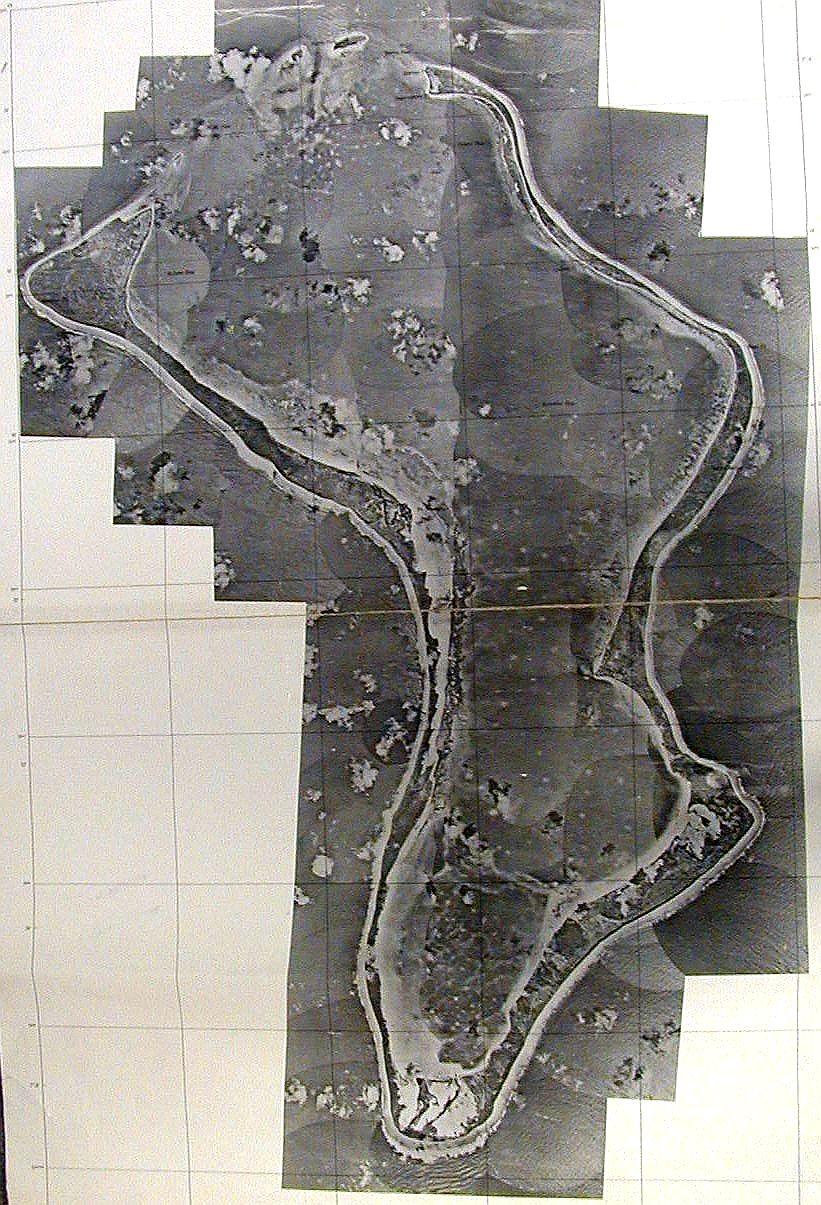 Click on these thumbnails for bigger and better versions:

Left Above: Looking Southeast.
Right Above: Looking Northwest.
Left Above: Looking South.
Right Above: Diego Garcia photographed from the Space Shuttle "Atlantis" (1980s?).
Left Above: Another aerial from the Northeast. From "The Friends of the Chagos" CD (with permission)

Original photo by 'JETMAN' - "I would have shot it in late 1989 or early 1990 from an SH-2F at an altitude of 10,000 ft. It was about 50 degrees at altitude. Used a Bronica for the negative version. Also have it in Kodachrome 25 shot with my Leica."


JETMAN also has a great sense of humor. Read his "Tattler" newsletters for Dodge from that period right on this website!
Right Above: A shot from just about due north.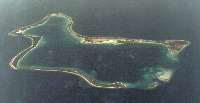 Left Above: Looking Southwest.

THE "AIRFIELD" IN 2005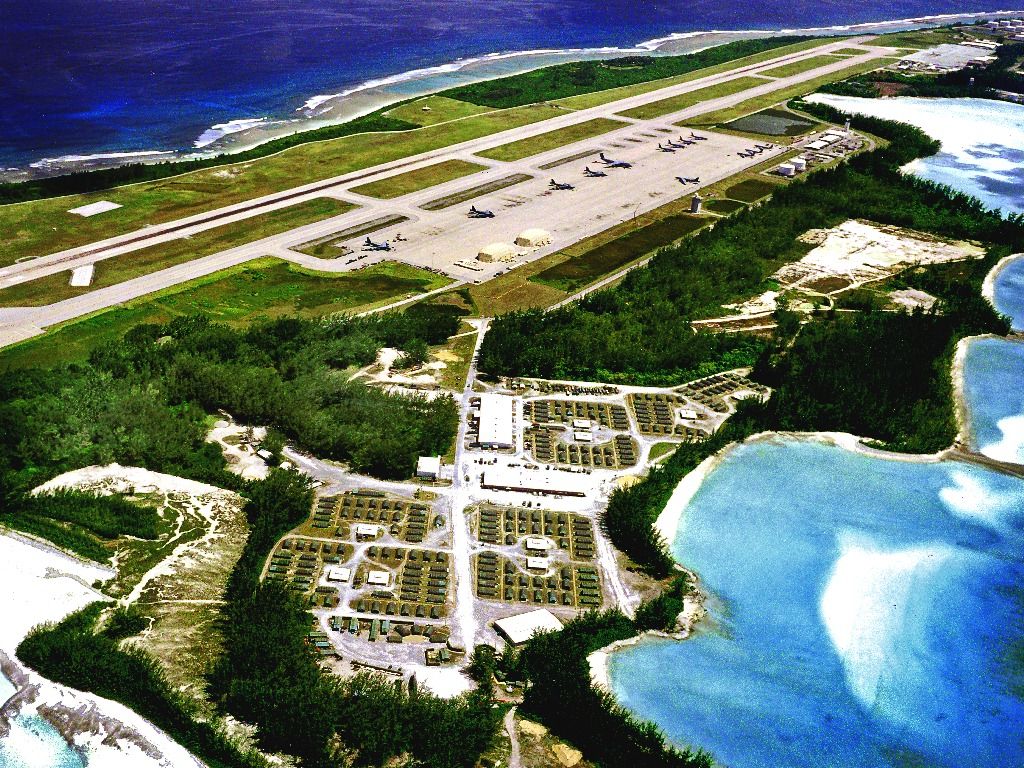 Camp Justice is the Tent City in the foreground.
THE AIRFIELD THEN - JULY 29, 1971
ALL 3,500 FEET OF IT

As seen from the first C-130 to arrive, which then flew an "orientation" flight around the island the next day. Many thanks to Chaplain Larry Sellers for this photo.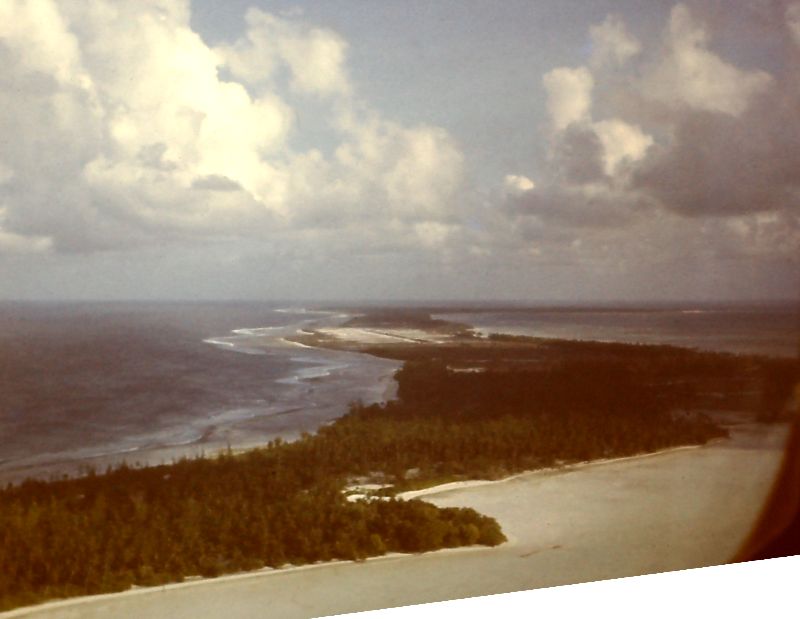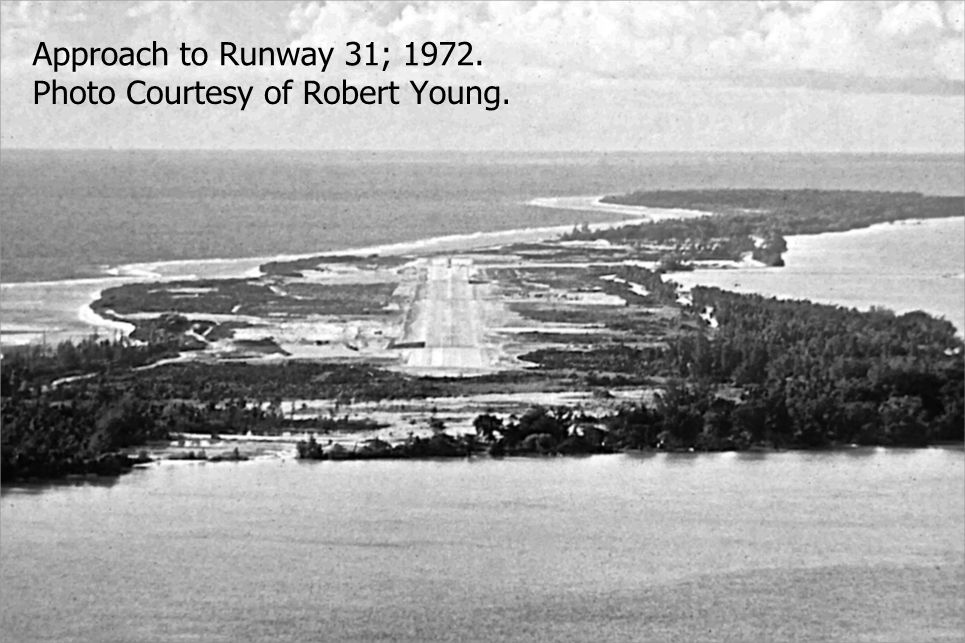 Above: Diego Garcia Runway 31 in 1972
Below: Diego Garcia Runway 13 in 1973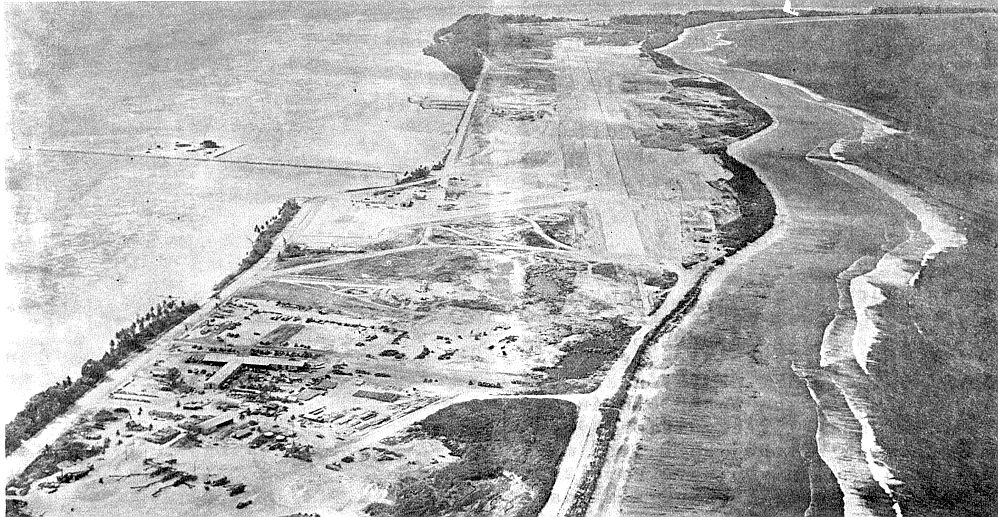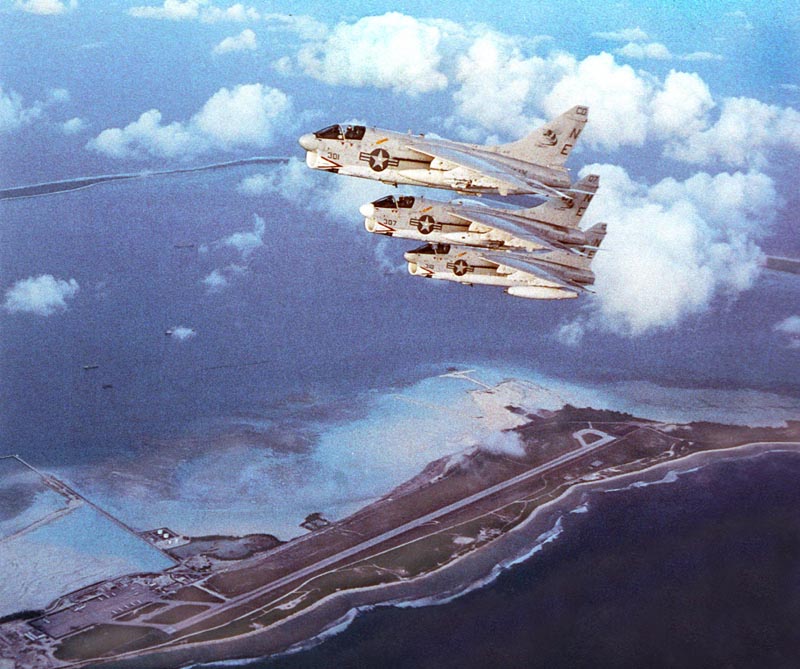 Above: CAG 5 propaganda picture from April 1979. Shows the original configuration of the airfield before RBRM built the "Space Shuttle" runway in the early 1980s. They first built an interim runway (now the taxiway) and then widened the old runway.


Below: A Postcard showing the current runway configuration - taken during DESERT STORM. Note the SAC Ramp in the far distance is full of tankers and bombers.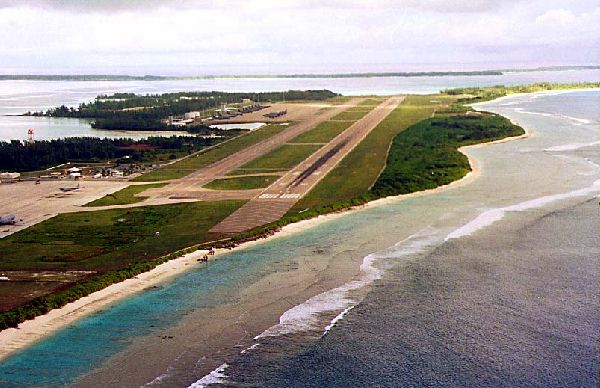 This is a photo of the main developed part of the island.
Click on it for a huge, very detailed enlargement!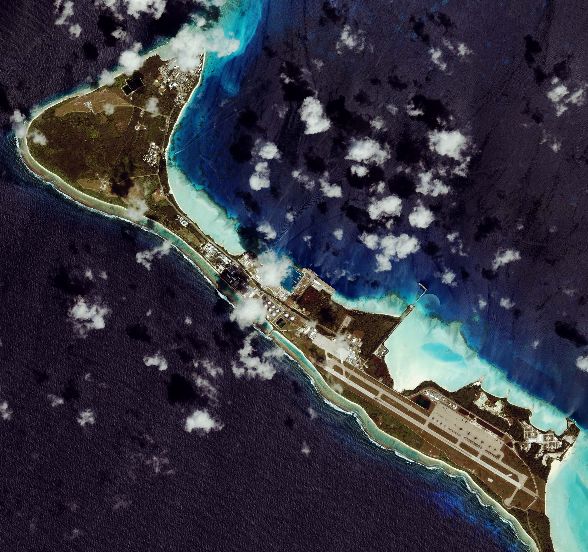 DOWNTOWN 2006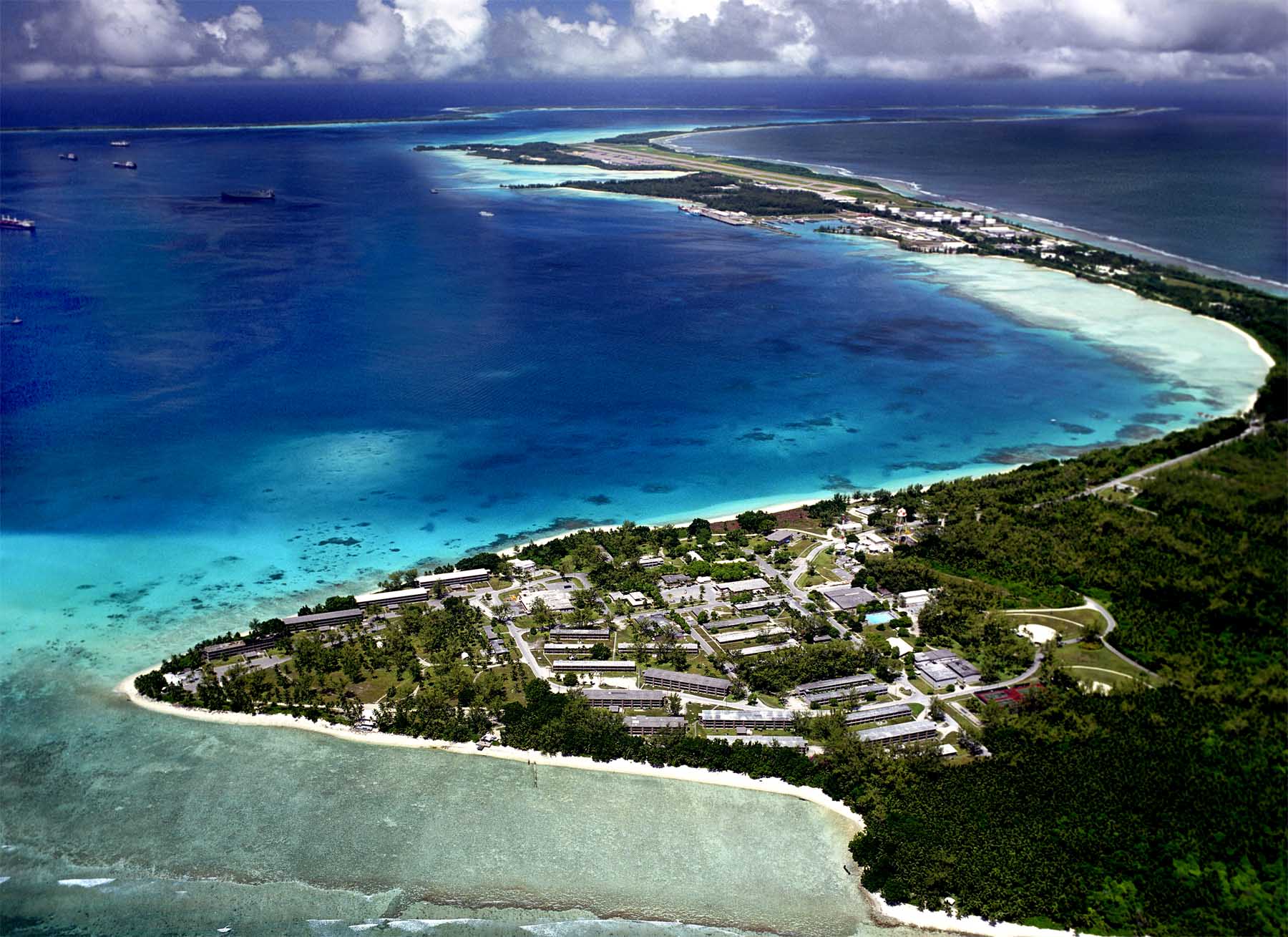 DOWNTOWN THEN (1973)