.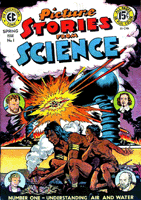 At one time, before Max Gaines gave us his "New Trend", 'EC' meant 'Educational Comics.' These comics are not always easy to find, but you can search for them with the Back Issue Comic Search.
Biographies of Great Scientists

.
.

Comics About Science

.
.

Comics for Education

.
.