REFLECTIONS
by Al Maxey
Issue #240 ------- March 19, 2006
**************************
If the church does not recapture its prophetic
zeal, it will become an irrelevant social club
without moral or spiritual authority.
Martin Luther King, Jr. (1929-1968)

**************************
The Missional Church
A Reflective Evaluation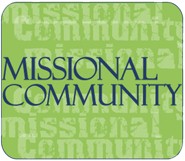 I am convinced that one of the greatest failings of the modern church (and, indeed, the church throughout the ages, for the most part) is that we have largely lost touch with who and what Jesus has called and commissioned us to be. We frequently speak of "going to the church," "having a meeting down at the church," "inviting people to our church," and a thousand and one other such expressions, all of which chronicle our tendency to embrace an institutional, corporate model. We -- the church -- are neither! And yet, one would definitely be hard-pressed to prove that by our terminology and tradition.
The church our Lord established is not an institution, it is an organism; it is not a place, it is a people; it is not about programs, it is about purpose. Over the centuries, many attempts have been made historically to call the people of God back to their intended purpose for being. Some years back, Rick Warren, a Baptist pastor, made some dramatic headway in that direction with his "Purpose-Driven" philosophy. In more recent times, we are seeing the emergence of the "Missional-Priority" of the disciples of Jesus Christ. Saints are seeking to become missional communities as a solution to what is perceived as the failure of the institutional, corporate model for the church. This concept is being increasingly embraced across denominational lines. Yes, even by some Churches of Christ, who are notorious for lagging about a decade behind the rest of Christendom when it comes to embracing change of any kind.
One of the primary challenges to the church today is relevancy. Are we impacting the world in which we live? Are we making a difference in the lives of those about us? Do we matter?! Or, are we an anachronism?! The "graying" of the church in many locations -- the migration outward by our youth -- the closing of doors and selling of property, seems to indicate that in far too many places the question of relevancy within our communities is being answered less than favorably. As Dr. Martin Luther King warned, unless the church awakens today to its true purpose for being, and recaptures its spiritual focus, it faces the very real prospect tomorrow of becoming little more than a dwindling social club for retired religionists.
So, what do we do?! We must awaken within the breast of each disciple of Jesus Christ a sense of purpose; an awareness of their own individual responsibility to be part of a community of believers with spiritual focus. Each Christian must come to a life-altering comprehension of their reason for being, and then act upon it. Individually and collectively we must recapture that missional vision. Which is?! Glad you asked! I like the way Bro. Fred Peatross, a friend and fellow author, stated it in one of his recent articles in his Abductive Columns --- he wrote, "Missional incarnation means trading church time for time in the water with the fish." That just about says it all. When the church finally gets out of the building and begins becoming part of the daily lives of the people who live all around them, the church will then become truly relevant. A missional church is a body of believers who daily share Jesus, through all aspects of their lives, with their neighbors.
There is a vast difference between a congregation being "mission-minded" and "missional." The former often supports the efforts of others to go "into the field" (usually a distant field) to reap a harvest of souls. The latter recognizes that they are the ones being sent forth with the good news, and they leave their buildings with a personal sense of mission: to impact the lives of those right where they live. The people of God are inherently a sent people. Disciples of Christ were not commissioned to send others, they were commissioned to go. Missional churches recognize this distinction. That does not mean they may not support foreign missions. What it does mean, however, is that before they ever send out someone else to lost souls in distant lands, they first purpose to go themselves to those among whom they live. One author phrased it this way: "To simply think of ourselves as established churches, and being the senders of others, robs us of the missional imperative." We pay the way of others, and in so doing often pave the way for our own irrelevancy! Fishers of men fish. It is for this we have been called.
The missional approach is literally as old as the church of Jesus Christ itself. It is people telling people about Jesus. It is daily caring and sharing with those around you. It is getting involved with your community. It is friendship evangelism ... something that requires no program and no finances. It is swimming with the fish in the sea of life, not floating in some glass fish bowl once a week waiting for someone to come feed you. Look at Acts 8:4. When the church had been scattered throughout the land because of persecution, they "went about preaching the Word." They didn't retreat behind four walls to "do church." They were the church, and they impacted the lives of those with whom they came into contact. Christ Jesus calls us to be salt, leaven and light in the world. These aren't kept in containers, never to be used; hidden under a cover, never to be seen. Christians shine in the darkness; they work themselves into the dough; they flavor and preserve that with which they come into contact. Missional churches understand that they are a people sent forth. As one brother phrased it, "We must live, work, play and minister redemptively in our culture." We are engaged; we are involved; we are relevant. We are not building-bound, but rather community-centered.
I really appreciate the statement I once read which declares, "The message is never disembodied." Just as "the Word became flesh" in the incarnation, so must each of us be the present day embodiment of that healing, redemptive message. That means WE become in our communities the visible proclamation of the Gospel. We live Jesus before others, and in so doing preach a far more powerful sermon than any preacher can from any pulpit on any given Sunday. To again quote Fred Peatross, "Missional incarnation means trading church time for time in the water with the fish." Don't misunderstand. There is nothing inherently wrong with our corporate assembly times; they can be very positive, uplifting experiences. Being a missional church does not mean we burn the buildings and never again assemble as a corporate body of believers. Being missional is simply a priority of focus. We are not called into a building to "do church," we ARE the church, and we are called to go into the world about us and visibly display the Light and dispel the darkness. To be missional-minded simply means we recognize and accept our calling to be a SENT people. Therefore, we GO.
Dr. Ed Stetzer, who has authored many articles and books on this concept, believes that a missional church must be both Incarnational and Indigenous. By the first term, he simply means that the church becomes a living part of its community, not separate from it. "Missional churches are deeply connected to the community. The church is not focused on its facility, but is focused on living, demonstrating, and offering biblical community to a lost world." The members of the church, both individually and corporately, become "an incarnation of the Gospel in an unreached community." We live the Lord before others, and in so doing we impact their lives on a daily basis. By the second term he means that for a congregation of believers to be ultimately effective, and relevant, they must KNOW the culture of their community. In other words, we make the Gospel message relevant to each community. How we practice benevolence in a village in Africa, for example, might be completely different from how we practice benevolence in northern California. The fruit of the Spirit is not forever frozen in the cultural expressions of first century Palestine, in other words. Godly principles and truths, attitudes and actions, can be expressed in the context of any culture and be just as faithful to divine intent, even though the expression may radically vary from place to place. Missional churches recognize this ... and adapt! Dr. Stetzer writes, "A church becomes missional when it remains faithful to the Gospel message while simultaneously contextualizing its ministry (to the degree it can) so that the Gospel can engage the worldview of the hearers."
A missional church also recognizes that how the members behave toward one another is vital to its witness to the community in which it exists. Members must love one another. And they must show it. They should constantly be building up one another, encouraging one another, assisting one another. Missional churches break down barriers between people, they don't erect them. They build bridges, not walls. They welcome diversity, thus throwing open wide the doors of the kingdom for all to enter who will come to Jesus in simple, trusting faith. They are a redemptive community, offering loving comfort, healing and support to those stressed souls who are weary and burdened. They are about reconciliation, not alienation; restoration, not rejection. They are Spirit-led and -fed. In short, they are the very incarnation of divine love, daily disseminated to the distressed of this world. The church is eternal Truth embodied and on public display.
Brethren, I am convinced that we have got to stop going through the motions of church, and start putting the church in motion!! Missional churches are churches on the move; they have a focus, a purpose, a mission. They are a people SENT. When this dynamic vision captures the hearts and minds of the people of God in a specific location, growth will occur (both spiritual and numerical). But, if we continue the present course of too many congregations -- cloistered away from our communities, "doing church" inside of four walls -- our irrelevancy is assured, and our ultimate extinction certain. May God move us to be missional churches!
***************************
Reflections on CD
www.zianet.com/maxey/offercd.htm
***************************
Down, But Not Out
A Study of Divorce and Remarriage
in Light of God's Healing Grace
by Al Maxey
Order Your Copy Today
www.zianet.com/maxey/mdrbook.htm

***************************
Readers' Reflections
From a One Cup Minister in California:

Al, "Opinings of a Night Owl" was an excellent Reflections ... once again. Todd Deaver, whom you quoted, is a wise man, and his statement is filled with wisdom -- "Let's think this through, friends. If we are right, we should be able to defend our view. If we can't, let's reevaluate our position." Isn't this similar to what Gamaliel said in Acts 5:34-39? May the Word of God wake us all up, myself included, who hold to this pattern of legalism. Thank you, brother Al, for this fine Reflections, and may the God of heaven continue to be with you and all that you do! God have mercy on us all.
From a Reader in Oregon:

Brother Al, I wonder how many of these patternists sing enthusiastically from their pews the song by William Ogden: "Where He Leads I'll Follow"? If they would just listen to the words they are singing in two of the verses --- "HE the great example is, and PATTERN for me" --- they could cease searching so hard for their pattern. But, no, that would be too simple. Jesus is the only Pattern our salvation, fellowship and unity depends upon, and yet this Pattern is completely ignored by them as they seek to enforce a replacement pattern that does not even exist. These guys will probably now put this song on their list of banned songs!! Also, I would be very interested in receiving the study on "What Must I Do To Be Saved?" that was done by the church in Nevada. However, please make sure that no women contributed in any way to that study. I would hate to be "taught by a woman" and thus have my authority usurped!!!
From a Reader in Texas:

If there is a set list of things necessary for salvation, only one doing the work of Satan would keep that specific list from another individual who was searching for it. I would be glad to share such a list with others if it existed. Saying that the list is "found in the Bible," however, does nothing more than acknowledge that one doesn't care to share it (which is not representative of a Christian) ... or that you can't share it (one can't share what is not there).
From a Reader in Texas:

Al, Please send me the study that the brethren in Nevada put together. So many people try to bind so many of their own rules; I'd be much more interested in simply reading the Truth. Thank you so much for your Reflections.
From a Reader in Florida:

Brother Al, I have all three of your Reflections CD's, and, of course, have access to your Reflections archives on the Internet. However, no matter how full my schedule is each week, I simply have to read each of your Reflections articles just as soon as they are posted! Thanks.
From a Minister in India:

Dear Brother, Your study of the question "May Women Perform Baptisms?" is an amazing article, and for me it is a stunning Truth! Thank you for your boldness in expounding the Truth! God bless you.
From a Student at David Lipscomb University:

Brother Maxey, As a conservative who believes strongly in baptism, I still must admit that women have been treated wrongly in the church. I do believe that they cannot be elders or preachers, but, as my Systematic Theology teacher (John Mark Hicks) has pointed out, they can be a deaconess. I am a Bible major here at Lipscomb, and a Greek minor. Brother Maxey, God has surely blessed you as a true defender of His inspired Word. Your Maxey-Thrasher Debate was awesome, and we brethren who hold to the true view of hell need you to consider writing a book on this. No one has ever done as great a job of writing on this subject as you have, except maybe Bro. Edward Fudge -- (Bro. F. LaGard Smith did a horrible job).
From a Reader in Florida:

Bro. Al, I just read your latest article about women administering baptism to someone. Many years ago, my wife asked me what to do if she was studying with someone who wanted to be baptized and there was no man available. I told her she should baptize the person. I, too, believe we have deprived women of valuable works they can do in the kingdom of the Lord. Here is an observation about women passing the communion trays -- I have never understood why it is acceptable for a woman, while seated, to pass the trays laterally to someone next to her, but if she stands at the end of the aisle and passes a tray to someone she would be sinning! What makes the difference here?! Is it standing and passing them that is wrong?! It's really hard to be consistent when one's "rules" originate with man. Al, keep on challenging us with your thought-provoking studies!
From an Elder in Indiana:

Al, I appreciate your essays very much. I once pointed out to some brothers who stated they objected to women serving the Communion by passing the trays, that women pass the trays approximately half the time in every congregation that I know of, since the tray is passed down the row of every pew. This observation was met with some consternation and stammering, but with no apparent insight into the inconsistency of our traditional practice. It occurs to me that just as the efficacy of baptism is not dependent on who does the immersing, neither is our communing dependent on the one who passes the trays!
From a Minister in California:

Dear Al, As you probably know, the Discipling Movement churches have been much less restricted by traditional forms than the mainline churches. It is common for women to study with women. My wife has studied with a number of women. In virtually all such cases the women converts are baptized by one of the women who studied with them. At first I had reservations about this (due to a long traditional background), but, with further study, I now see no problem with it. For some years I worked with some of our local women involved in WBS. Sometimes they would bring me difficult questions from their WBS students. One question was from a student in an area where there was no Church of Christ. He wanted to know who would be qualified to baptize him. My reply was that anyone could baptize him, as there are no biblical qualifications for the baptizer! Al, I believe your answers in your article are "right on!"
From an Elder in Texas:

Well-said, Al! I agree with you regarding your thoughts in "Gender Regeneration," and yet most of us can't seem to even bring ourselves to accept the fact that there were deaconesses in the early church! How does the oft used title Ministry Leader for women servants in our churches square with Scripture? We are rather schizophrenic in some of our "safe" deductions. Would we rather be "safe" than biblical?!
From an Elder in North Carolina:

Dear Al, I intended to write you last week to comment on the one who attempted to interfere with your Internet service. I have found that the most likely (and hurtful) persecution will come from those we suppose to be brothers. I always think about the fact that the Romans were not the ones who demanded that Jesus be executed --- rather, it was His own brethren.
From a Reader in Texas:

Dear Bro. Al, You want an answer to the "pattern" question? I have found it. It's been there all along. Just like the patternists say -- "It's in the Bible!" Here it is: "This is My commandment to you: love one another" (John 15:17). I wonder why that is so hard to learn?! We do everything to that command except follow it! Al, it is such a great blessing to have you sending out your thoughts all over the world to us heathens (tongue in cheek!). For some unknown reason, I just needed to speak with you, but don't want to take up too much of your valuable time! May God continue to bless all of us through you, and especially do we pray for your well-being and continued success with your Reflections.
From a Reader in Alabama:

Dear Bro. Al, I am an avid reader of your articles, and have been for a couple of years now! I appreciate the hard work you do to enlighten those of us who grew up in the Church of Christ where CENI is definitely taught. I've silently questioned these beliefs for years, but now that I'm 58 years old ... well, I'm questioning them out loud. I live in a small town in NE Alabama where there is a Methodist Church, a Church of Christ, a Baptist Church, and what is called a "Bible Church." The building owned by the Methodists has no means of baptizing those of their number who prefer total immersion. One day the Methodist pastor called one of the deacons at the Church of Christ, asking if three people from their congregation could be baptized in our building. This request was met with a resounding "NO" from our deacon. That particular deacon took great pride in telling our Bible class how he had refused to allow the baptisms because those being baptized would not be "joining the Church of Christ," and thus would be "unscripturally" being baptized. An elder and another deacon were present in the Bible class, along with 20+ church members, and I was the only one who objected to this unChristlike behavior! The elder ended all discussion of the matter by telling the deacon he had "done the right thing!" Our congregation, by the way, will also rebaptize all those who were baptized anywhere other than in a Church of Christ building! I'm finding it harder and harder to "worship" with those of this mindset! Al, I continue to look forward to your Reflections, and often pass them along to others. You are opening eyes!!
From a Reader in West Virginia:

Al, The role of women in the church is certainly a topic that needs some thought, but it usually gets "shot down" any time it is raised. At the very least, our terminology needs to be better defined. Some things we refer to as "leadership" are really just "acts of service." Passing the communion emblems would top the list. I get a tickle out of retelling the story of the person who phoned the church office to "check up on" a congregation, and asked the church secretary, "Do the women serve communion at your church?" "No," she replied, "But it is the only meal we don't serve!!" Your article was well-reasoned, Al. How strange it is to say that a woman could share the gospel with someone, bringing them to a trusting relationship with our Lord, but then refuse to let them assist that same person in their submission to one of the signs of that covenant. Is the covenant not greater than the sign?! Keep writing, Al.
This reminds me of something that actually happened to me during the time I was preaching in Honolulu, Hawaii (I was the Minister for six years [1992-1998] at the downtown congregation located on Keeaumoku Street, just a mile from Waikiki Beach). During my first year there I got a phone call from a man with a "deep south" accent (obviously one of the many tourists that came to visit the islands). He wanted to know if we were the "King James Version Church of Christ." Well, I burst out laughing. I thought it was a joke; that someone was playing a prank on me! The dead silence on the other end convinced me quickly that this guy was dead serious. So, I said, "Well, our pew Bibles are KJV." You could hear his sigh of relief. "That's all I needed to hear," he said. "I just wanted to make sure you were a 'sound church' before I showed up there!" I didn't have the heart to tell him we had just ordered brand new pew Bibles --- NIV. Oh well. He showed up, worshipped with us, and went away happy that he had been to a "sound church" in Hawaii. How pathetic we are at times in our determination of what constitutes "soundness." --- Al Maxey
From a Reader in (Unknown):

Al, I am a relatively new reader and appreciate the articles that I have been privileged to read thus far, even when I haven't agreed with your conclusions. Your opposition to legalism is shared, I believe, by thousands of our brethren who are not sure what to do to change the mindset we so often encounter in our local congregations. Certainly, reading with open minds the thoughts and reflections you are sharing with us will help, but I'm not too optimistic about that happening on a massive scale. I do feel, however, that you are contributing greatly to a movement away from the cold, hard, institutional view of the church to which many still cling. So, I pray that you will keep up the good work. It is appreciated. Also, thanks for the tip on Rick Atchley's DVD. It will be viewed with interest.
From a Reader in Illinois:

Dear Al, We've corresponded a couple times in the past, and I just want to thank you for your weekly messages. I especially want to thank you for this week's pointer to Rick Atchley's sermon "Learning Division." I hope that it will be helpful in my ongoing "conversation" with some in my family who are members of a very legalistic Church of Christ congregation. Anyway, I was cleaning up my computer's hard-drive and ran across a tragic/comic look at the pattern as practiced by many in legalistic congregations. I'm sending you a copy. Perhaps the reason the legalistic patternists won't produce their pattern is because it would look too much like this document, which cannot be read without the reader realizing the hypocrisy involved in such a theology! [By the way, I thought you might like to know -- I just called Richland Hills Church of Christ to order the DVD "Learning Division," and the lady on the other end said, "I'll bet Al Maxey told you to call." She said they have sent out over 300 in the less than two days since you told your readers about it!! I think the Lord is working through this, Al.]
Special Offer --- This very humorous (but all too true) document is a "tongue-in-cheek" look at a legalistic patternist's attempt to "produce the pattern." Frankly, if these patternists ever did produce the specifics of their elusive pattern, it would look very much like this list. Which is exactly why they will never, ever produce it. They KNOW what it would look like, and they realize only too well that it could NEVER withstand the scrutiny of biblically knowledgeable disciples of Christ. I will be happy to send a copy of this MS Word document (it's less than 50 Kb in size) to anyone who requests it. --- Al Maxey
From a Doctor in Alabama:

Bro. Al, You have really had some great articles lately (as usual), and I have been tempted to write with comments on several of them, but simply haven't found the time. Maybe that's good, since it looks like your inbox must be overflowing on a daily basis with comments from readers. If I were to try to write down all of the thoughts that have come to mind while reading your Reflections over the last several weeks, it would take me all night. I'd probably get some benefit out of it, but I wouldn't want to put you through the torture of having to read it. Let's just say that I've been very impressed with your recent articles. I was especially touched by your "Opinings of a Night Owl" article. I am still amazed at how that article was able to simultaneously evoke in me feelings of anger and frustration, as well as feelings of joy and hopefulness -- anger and frustration at the attitude of the legalistic patternists who stubbornly refuse to lay out the pattern they insist must be followed to the letter, and then at the despicable way in which they tried to silence you when you respectfully asked them to specify what this pattern is; but joy and hopefulness at the fact that so many people were willing to risk censure in order to come to your defense -- especially those self-professed legalists who acknowledged that you were raising a valid question that deserved a proper answer. You appear to be getting through to at least some people in the CENI camp. Keep sowing the good seed! Some will fall by the wayside. Some will fall on rocky ground. Some will fall amongst thorns. But some is bound to find fertile soil ... and may God give the increase! My best to you and to Shelly. You have been a great encouragement to me, and I know that I'm not alone in that sentiment. Thanks for everything. Keep sowing the good seed!
From a Reader in Texas:

Bro. Al, When studying a topic, I usually check your site first, because, like so many of your other readers have noted, your articles are well-researched and well-written. When I first found your web site a couple of years ago, I was thrilled. Finally, someone with a common sense approach! Finally, someone motivated by love! It is so tiresome to read (both online and in publications) the same mean-spirited, regurgitated rhetoric that almost always focuses on why we should be divided. Thanks!
From a Minister in Arkansas:

WOW!! Al, I just watched the DVD by Rick Atchley that you recommended. You are so right!! I was blown away by that message!! Oh, how our brotherhood needs to hear, understand and practice the principle of Christians only, but not the only Christians. I know Rick will receive a lot of grief from the critics, but, as you say, it just may be those people are unreachable. Thanks for the "heads up" on this DVD -- I too will promote it.
From a Christian School Director in Georgia:

Bro. Al, I lived in England for many years, both as a teen and then later after graduating from Abilene Christian University. I worked for about fifteen years as a missionary in Zimbabwe before returning to the United Kingdom in 1996 where we planted a church with another family near Gatwick Airport. We served there for six years with a great group of Christians. I read your Reflections regularly, and have forwarded a few of your articles on to the group there in England, as well as sharing several of them with others here in the States from time to time. I really appreciate your attitude and gift. Many thanks!
From a Reader in Arkansas:

Brother Al, I applaud your article "Gender Regeneration." This very question, about whether women can perform baptisms, was posed to an email digest of Christian women years ago when I was the moderator of it for Harding University. The lady raising the question lived in Sweden. After about a year of study with us online, she and her husband decided that the infant baptism they had experienced was not sufficient for salvation. They went to the local Catholic priest and Lutheran priest, asking to be immersed. Both refused their request. So they went to the local lake and immersed each other. She was concerned that this might not be considered "Scriptural" since it was not done by an "ordained" person. We gave her the same answer that you gave in your recent Reflections article. Al, I always enjoy your thoughtful articles. They really are the highlight of my week. The more I read of the verbal abuse you receive from those calling themselves Christians, however, the more ashamed I am to even be a part of the same named fellowship with them! I do not see anything "Christian" about their thinking!
********************
If you would like to be removed from or added to this
mailing list, contact me and I will immediately comply.
If you are challenged by these Reflections, then feel
free to send them on to others and encourage them
to write for a free subscription. These articles may all
be purchased on CD. Check the ARCHIVES for
details and past issues of these weekly Reflections:
http://www.zianet.com/maxey/Reflect2.htm