REFLECTIONS
by Al Maxey
Issue #246 ------- April 25, 2006
**************************
Speak to Him, thou, for He hears,
and Spirit with spirit can meet --
Closer is He than breathing,
and nearer than hands and feet.
Alfred, Lord Tennyson (1809-1892)

**************************
Calling Upon The Lord
A Reflective Analysis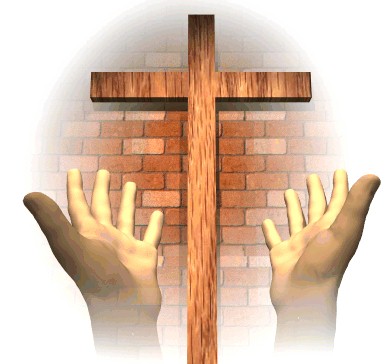 On the day of Pentecost, as a large crowd gathered around the disciples of Jesus Christ who had just experienced the outpouring of the Holy Spirit, Peter began proclaiming to them the glorious gospel of God's grace. Early on in that powerful, convicting sermon he echoed the following words of blessed assurance from the inspired writings of the prophet Joel, who began his prophetic ministry around 835 B.C., "And it shall be that everyone who calls on the name of the Lord shall be saved" (Acts 2:21). This familiar statement made by Joel may be found in Joel 2:32. Indeed, the events that were transpiring that day in Jerusalem before the astounded crowds there assembled were declared to be in direct fulfillment of this much earlier prophecy. Peter declared at the beginning of his address that what the people were witnessing "was spoken of through the prophet Joel" (Acts 2:16).
Calling upon the Lord (and assorted variants) is a phrase that is actually quite common to both OT and NT writings. For example, the mob "went on stoning Stephen as he called upon the Lord" (Acts 7:59). Saul of Tarsus was going about the land, armed with authority from the chief priests, as Ananias declared, "to bind all who call upon Thy name" (Acts 9:14). He sought to destroy "those who called on this name" (Acts 9:21). Not very long afterward, this same Saul was instructed, "Arise, and be baptized, and wash away your sins, calling on His name" (Acts 22:16). Later, the apostle Paul would tell the Roman brethren, "For whoever will call upon the name of the Lord will be saved" (Romans 10:13).
This phrase even came to be common in Christian salutations. For example, Paul wrote to the Corinthian brethren, "Paul, called as an apostle of Jesus Christ by the will of God, and Sosthenes our brother, to the church of God which is at Corinth, to those who have been sanctified in Christ Jesus, saints by calling, with all who in every place call upon the name of our Lord Jesus Christ, their Lord and ours" (1 Cor. 1:1-2). In the Old Covenant writings, this phrase is found even more frequently, and the practice goes back almost to the very beginning. For example, we are told in Genesis 4:26 -- "And to Seth a son was born; and he called his name Enosh. Then men began to call upon the name of the Lord." In Genesis 12:8 we find Abram building an altar unto the Lord, and there he "called upon the name of the Lord." Later, "Abraham planted a tamarisk tree at Beersheba, and there he called on the name of the Lord, the Everlasting God" (Genesis 21:33). We find his son Isaac doing the same in Genesis 26:25. We could also point to the account of the prophet Elijah on Mount Carmel (1 Kings 18:24f), Elisha and Naaman (2 Kings 5:11), and many of the psalms, which speak frequently of this action of calling upon the Lord (Psalm 79:6; 80:18; 99:6; 105:1; 116:13,17 just to name a few). The prophet Isaiah bemoans the fact that "there is no one who calls on Thy name" (Is. 64:7), and Jeremiah pleads, "Pour out Thy wrath on the nations that do not know Thee, and on the families that do not call on Thy name" (Jer. 10:25).
Few would argue against the importance of this "calling upon the Lord." It is clearly linked, under both covenants, to one's right standing with deity. Thus, it is, and apparently always has been, an essential element of one's fellowship with God and eternal salvation. The question that comes immediately to one's mind, however, is -- What is it?! As one might imagine, there are a number of differing theories. Some, for example, believe it is a reference to a heartfelt prayer unto God for salvation. There are certainly aspects of this "calling upon the Lord" that are prayer-like, and there are some passages in which the phrase seems to indicate prayer is in view. For example, as the mob was stoning Stephen to death, "he called upon the Lord and said, 'Lord Jesus, receive my spirit!' And falling on his knees, he cried out with a loud voice, 'Lord, do not hold this sin against them!' And having said this, he fell asleep" (Acts 7:59-60). This speaking unto the Lord Jesus is clearly equated with his "calling upon" his Savior. Most regard this as a prayer, although some argue that it cannot be a prayer since, in their view, one can only pray to God, and never to Jesus. For a fuller discussion of this doctrine, I would refer the reader to Reflections #22 -- Praying to the Son of God.
The story of Jonah comes readily to mind. As the storm raged around the ship he was on, the captain urged him to "call on your God" (Jonah 1:6). Later, the sailors themselves "called on the Lord and said, 'We earnestly PRAY, O Lord, do not let us perish'" (vs. 14). Clearly, prayer was in view. One might also appeal to the dramatic events on Mount Carmel as the prophet Elijah contended with the hundreds of false prophets there gathered. Both would prepare an altar, and then they would each "call upon" their God. Elijah said, "You call on the name of your god, and I will call on the name of the Lord, and the God who answers by fire, He is God" (1 Kings 18:24). So the host of false prophets "called on the name of Baal from morning until noon saying, 'O Baal, answer us.' But there was no voice and no one answered" (vs. 26). When it was obvious the false prophets were going to get no answer from their god, Elijah prepared his altar to the one true God, and then called upon the name of the Lord. That prayer is recorded in vs. 36-37. Thus, we clearly see, at least on this occasion, that calling upon the name of the Lord was an appeal unto God in prayer. These are only a few illustrations (there are others), but they should suffice to demonstrate that this phrase does refer to prayer in certain contexts.
This has led some to assume that the phrase depicts prayer in every context, which, in my view, is exegetically unjustified. As a result of this particular view, at least in part, there are those who declare that "calling upon the name of the Lord," especially in our present dispensation, is equivalent to The Sinner's Prayer. Some, who seem to take great offense at the whole idea of The Sinner's Prayer, and over-reacting to this doctrine and practice (in my view), have essentially sought to "throw out the baby with the bath water" by declaring the phrase never refers to prayer, especially during our present Christian dispensation. Bro. T. Pierce Brown, for example, wrote, "Although my study has not been as exhaustive as it should be to make an absolute judgment ... In the 33 times the word is used in the New Testament, not one of them seems to have any clear reference to 'praying to'" (Firm Foundation, "Calling on His Name," July 20, 1976). Frankly, I believe Bro. Brown is mistaken, although I clearly would agree with the view that The Sinner's Prayer is certainly not the biblical intent of "calling upon the name of the Lord." It is not necessary to throw out prayer to make this point, however!
Equally fallacious, in my view, is the notion that "calling upon the name of the Lord" is the equivalent of baptism. Bro. Brown, in the above referenced article from Firm Foundation, seeks to make a "mathematical comparison" (his wording) to justify his conclusion. He wrote, "'He that believeth and is baptized shall be saved' (Mark 16:16). 'He that calleth on the name of the Lord shall be saved' (Romans 10:13). Therefore, he that believeth and is baptized and he that calleth on the name of the Lord are the same." Faith, repentance, confession, immersion and calling upon the Lord are all independent aspects of the salvation process, and I would certainly not equate any of them with one of the others. "Calling upon the name of the Lord" is NOT baptism, nor any of the other particulars of the process resulting in one's salvation. Nor is it the "umbrella phrase" under which all "the five steps" fall, as some maintain. Bro. Eric Lyons, in an article titled "Calling on the Name of the Lord," which appeared on the Apologetics Press web site, referred his readers to Peter's sermon on the day of Pentecost, writing, "Peter's non-Christian listeners learned that 'calling on the name of the Lord for salvation' was equal to obeying the Gospel, which approximately 3000 did that very day by repenting of their sins and being baptized into Christ."
In Acts 22:16, Ananias told Saul of Tarsus, "And now why do you delay? Arise, and be baptized, and wash away your sins, calling on His name." Bro. Eric Lyons, in the above article, again seeks to equate this calling upon the Lord with baptism. He wrote, "The participial phrase, 'calling on the name of the Lord,' describes what Paul was doing when he was baptized for the remission of his sins." Again, there is absolutely no argument that calling upon the Lord was a part of the salvific process, as the participial phrase indicates, but to equate it with the act of immersion itself is, in my view, exegetically, and even grammatically, unwarranted.
Faith, confession, repentance, immersion and calling upon the name of the Lord are all very, very intimately connected; one could even say intertwined with one another. However, they are distinct from one another. Immersion is not faith, although it is clearly a demonstration of faith. Faith is also not confession, since "many even of the rulers believed in Him, but because of the Pharisees they were not confessing Him" (John 12:42). Although salvation is incomplete if any of these factors are absent, nevertheless they are all clearly distinct from one another. Perhaps the apostle Peter came the closest to showing the intimate connection between calling upon the Lord and immersion when he wrote, "And corresponding to that, baptism now saves you -- not the removal of dirt from the flesh, but an appeal unto God for a good conscience -- through the resurrection of Jesus Christ" (1 Peter 3:21). Just as baptism is a demonstration of faith, so also is it an appeal unto God; a calling unto the Lord from one's inner being! There is nothing magical or efficacious in the water itself, nor even in the act of baptism alone, but by that act of faith the penitent sinner makes an appeal unto his or her Lord. For a deeper study of this passage, I would refer the reader to Reflections #217 -- Salvation by Immersion: A Reflective Analysis of 1 Peter 3:21. Notice the following paragraph from that article:
Peter clearly declares baptism to be "the pledge of a good conscience toward God" (NIV). Some see a parallel here to Acts 22:16 -- "Arise, and be baptized, and wash away your sins, calling on His name." This, in the view of some, may well be the "pledge" mentioned by Peter that is truly a vital part of baptism. In other words, baptism is far more than some empty ritual or outward rite. Unless our innermost being calls out to our God from a pure heart and motives, truly seeking a new walk with Him, our baptism is of no worth. Dr. Joseph Henry Thayer, in his Greek-English Lexicon of the NT, suggests the Greek word used here -- eperotema -- is really "the avowal of consecration unto God" (p. 231). In this demonstration of genuine faith we call upon the Lord, with pure hearts and minds, and pledge ourselves into service to Him. We are thus "saved" from living the remainder of our lives apart from Him, serving only self. This is a "salvation," and a pledge, that is clearly evidenced in our baptism (an act of faith that responds to His call of grace).
The concept of an "appeal unto God" certainly seems to be connected to this "calling upon" the Lord. The Greek word is epikaleo, which means: "to call upon; invoke; to appeal to." In fact, when the apostle Paul, in order to bring about his salvation from his accusers and those who sought his life, said, "I appeal unto Caesar" (Acts 25:11), he used this very same word. Thus, there is no denying that when sinners in need of deliverance "call upon the name of the Lord," they are in effect making an appeal unto the One who can deliver them from destruction. This is an appeal that involves far more than just an outward act or ritual; it involves a plea that arises from the very depths of one's being. Perhaps Psalm 51, in which we see David calling upon the name of the Lord, is a perfect example. "For Thou dost not delight in sacrifice, otherwise I would give it; Thou art not pleased with burnt offering. The sacrifices of God are a broken spirit; a broken and contrite heart, O God, Thou wilt not despise" (vs. 16-17). This is that appeal from a sincere heart that I believe the apostle Peter spoke of in 1 Peter 3:21. Yes, it is intimately connected to our outward actions (such as immersion), just as faith is, but it involves far more -- it is an appeal unto God from our inner man!
One cannot make this impassioned appeal unto the Lord for deliverance unless, and until, one comprehends the glorious appeal of God unto man to come unto Him for that deliverance. Paul makes this clear in his teaching to the Roman brethren. "If you confess with your mouth Jesus as Lord, and believe in your heart that God raised Him from the dead, you shall be saved; for with the heart man believes, resulting in righteousness, and with the mouth he confesses, resulting in salvation. For the Scripture says, 'Whoever believes in Him will not be disappointed.' For there is no distinction between Jew and Greek; for the same Lord is Lord of all, abounding in riches for all who call upon Him; for 'whoever will call upon the name of the Lord will be saved.' How then shall they call upon Him in whom they have not believed? And how shall they believe in Him whom they have not heard? And how shall they hear without a preacher?" (Rom. 10:9-14). "So faith comes from hearing, and hearing by the word of Christ" (vs. 17). This appeal unto God from a contrite heart is most definitely a vital and essential aspect of the entire salvation process, as Paul clearly declares.
But, is a prayerful appeal unto God the only thing involved in the phrase "calling upon the name of the Lord"? I think not. Scripture seems to indicate far more is involved. Although an appeal unto God for deliverance is clearly essential to a right relationship with deity, an appeal alone, in the absence of other essentials, is woefully incomplete and inadequate to effect the desired result. By way of illustration, Saul of Tarsus had been given authority to bind all who called upon the Lord (Acts 9:14). If this only involved prayer, then how would Saul have known who to take captive? After all, Jesus had taught His disciples, "When you pray, go into your inner room, and when you have shut your door, pray to your Father who is in secret" (Matt. 6:6). Christians would not be standing on street corners, drawing a crowd, calling upon His name in prayer. Thus, there must have been something more involved in this "calling upon His name;" something that would be visible and discernable.
An important clue may be found in the following charge by John the Baptist: "Bring forth fruit in keeping with repentance" (Matt. 3:8). Paul preached that people "should repent and turn to God, performing deeds appropriate to repentance" (Acts 26:20). In other words, our Lord expects inner realities to be outwardly realized. Repentance, if it is genuine, will be displayed. Faith, if it is genuine, will be displayed (as James points out in James 2). This is, in actuality, what baptism is: a demonstration of one's faith. Those who appeal unto their God for deliverance from sin and death, if such a calling upon the Lord is from a sincere heart, will evidence the true nature of their heart through various godly actions and attitudes displayed in their daily lives. From a negative point of view, Jesus declared, "For the mouth speaks out of that which fills the heart" (Matt. 12:34). "For out of the heart come evil thoughts, murders, adulteries, fornications, thefts, false witness, slanders" (Matt. 15:19). Conversely, it is also "from out of the heart" that the positive testimony of our lives emanates. Therefore, from "a broken and contrite heart" (Psalm 51:17) comes the demonstration of that inner spiritual genuineness. It was this visible transformation, one that could not help but stand out, that Saul of Tarsus sought. After all, "You are the light of the world. A city set on a hill cannot be hidden. Nor do men light a lamp and put it under the peck-measure, but on the lampstand" (Matt. 5:14-15).
Saul of Tarsus knew what he was looking for when he sought those who called upon the name of the Lord -- he sought active servants of the Lord Jesus who daily dared to live their faith visibly before others. They were a people transformed by the indwelling of His Spirit, and that cannot be hidden, if it is genuine!! Someone once said, "Those who appeal unto God, are appealing unto others!" Although some might argue this, and it is certainly true that godly living is not appealing to all who dwell in the world, nevertheless it is true that there is something truly appealing about those devoted to righteousness, as opposed to those devoted to the deeds of this present darkness. Most will admit this, even if grudgingly.
In short, Saul of Tarsus was looking for servants of the Lord Jesus Christ. The prophet Zephaniah prophesied of a day when all would "call upon the name of the Lord and serve Him shoulder to shoulder" (Zeph. 3:9 ... some translations say "with one accord" or "with singleness of purpose"). God's people, those who call upon His name, SERVE shoulder to shoulder. They stand together; a people of purpose; visibly displaying their love of the Lord in their active service to Him. They show a servant's heart. Bro. Eric Lyons stated, "To 'call on the Lord' entails more than just pleading for salvation; it involves submitting to God's will" (Apologetics Press, "Calling on the Name of the Lord"). Bro. T. Pierce Brown agrees completely with this assessment, saying, with reference to the Zeph. 3:9 passage, "It appears that both in the Septuagint and in the English, 'to serve' is in apposition to 'call upon.' That is, 'to call on the name' is 'to serve' Him, not merely request something from Him" (Firm Foundation, "Calling on His Name," July 20, 1976). He concludes his article by asserting, "Both logic and scriptural usage compel us to conclude that 'calling on the name of the Lord' is not just prayer, but submission and obedience" (ibid). "Paul was not persecuting those who simply prayed, but those who were serving the Lord" (ibid).
Conclusion
In summation, we can safely say that "calling upon the name of the Lord" is an essential aspect of the redemptive process. It is an appeal unto our Lord from a heart genuinely desirous of turning from a life of sin to a life lived in harmony with our Father and His divine will. It is more than just a heartfelt petition, although it is that. It is also an external evidence of an internal intent. In other words, our appeal unto God originates in the heart, but is displayed in visible commitment. Those who seek Him, must serve Him. The former without the latter is ineffectual. If Saul of Tarsus came to your community today seeking to bind and lead away those who were calling upon the name of the Lord, would he be led to you? Or, would there be insufficient visible evidence to convict you?! Such a question ought to cause each of us to do some serious reflection and self-evaluation. "Not everyone who says to Me, 'Lord, Lord,' will enter the kingdom of heaven; but he who does the will of My Father who is in heaven" (Matt. 7:21). May we be doers of the Word, not just hearers (James 1:22); may we do more than just "call upon His name" -- may we also translate that into daily sacrificial service, so that others may truly see that we have indeed answered the call of Him upon whom we call. Useless the latter without the former!
***************************
Reflections on CD
www.zianet.com/maxey/offercd.htm
***************************
Down, But Not Out
A Study of Divorce and Remarriage
in Light of God's Healing Grace
by Al Maxey
Order Your Copy Today
www.zianet.com/maxey/mdrbook.htm

***************************
Readers' Reflections
From a Minister in Ukraine:

Dear Al, Greetings from Ukraine, brother! I watched the Rick Atchley DVD on "Learning Division" this afternoon right after I got it in the mail. It was something! Praise God for his message, and, of course, I want to thank you for recommending it. Rick was absolutely correct in everything he said. I just wish that many of our brethren could watch this sermon. Praise God for your ministry, brother! May the Lord lead and bless you!
From a Minister in India:

Beloved Brother, I thank God for your great insight and in-depth Scriptural knowledge used in illuminating His Truth. I love you, brother! God bless you!
From a Missionary in Bolivia:

Al, My dad (a minister/elder in Missouri) is always talking about your Reflections articles, as are some of the elders from one of our supporting congregations in Colorado. So, I am taking a look at them. We are just in the beginning stages of our work in Cochabamba, Bolivia, but everything is going well so far. I hope you and Shelly are doing well.
This young man was just in elementary school when he and his sisters and parents were members of the congregation for which I preached in Santa Fe, New Mexico. I served there for eight years (1984 to 1992), and we really loved it. It's a wonderful place and the people were absolutely fabulous. Now, this young man is all grown up, married with kids, and a missionary in Bolivia. Wow! I'm starting to feel OLD. --- Al Maxey
From a Reader in Texas:

Brother Al, Once again you have defined the subject as well as I have ever seen it done. I think the problem many have with church discipline is the horrible applications we have too often witnessed. Case in point: The elders in a congregation set up a "disfellowship policy" that stated: If you miss three services in a row, your name is announced in the worship service as a person who is being disfellowshipped. The preacher was the one who was expected to read this list. One Sunday morning the preacher received the list just before the service began. On the list were the names of three young boys. To his absolute shock, these were boys who had been coming on the church bus -- a program discontinued three weeks earlier by the elders. The preacher refused to read the names of these young boys, and was summarily fired. This preacher was a relative of mine, and a great man! At the time, his health was not the best, and he ended up having a heart attack requiring quadruple by-pass surgery. He and his wife had four children, they were living in the preacher's house, and were forced to move out of it when he was released from the hospital. He is no longer working as a preacher, and he no longer attends a Church of Christ. None of his four children now attend a Church of Christ either. Unfortunately, I know several horror stories along these same lines, as I am certain you do as well.
From a Reader in Texas:

Brother Al, Wow! Thank you so very, very much for your article "Divine Design for Discipline." It was straight from the heart of God and His Word! Absolutely beautiful. Love you, brother!
From a Minister/Elder in North Carolina:

Al, As I read the note from the reader in Alabama, I was struck by the similarity of our experiences. I also attended in San Antonio, Texas (not at Oak Hills), and I also am now surrounded by some who want to tell those outside of "our group" that they are all "lost and going to hell." When this happens I have found it helpful to mention to such people that even the apostle Paul did not tell the Athenians this, nor did he even say they were wrong in their worship. He simply pointed them to Truth.
From a Minister in Kansas:

Brother Al, One Cup man here! Your article "Divine Design for Discipline" is very good information for all the family of God. It seems brethren can smell a fornicator a mile away, but have seemingly never met a covetous member of the Body --- and revilers are allowed to destroy the good name of brothers and sisters without so much as receiving a slap on the hand by the congregations they attend. When people learn the true definition of the term "heresy" (those who divide over opinions), they will soon see that we've long had more heretics in the Body than fornicators. Keep up the good work.
From an Elder in Missouri:

Brother Al, Once again, that was a thorough and well-written study. I agree whole-heartedly that attitude is paramount in church discipline. Galatians 6:1ff speaks to the attitude/heart of the ones who attempt to correct another. In my experience, church discipline is approached from two very dangerous extremes: (1) it is often too swift, too harsh, and too judgmental or condemning, with no room for repentance or reconciliation, or (2) it is often not done at all because of a misunderstanding of the passages. NT church discipline requires love, true fellowship, concern for the souls of others, dedication to the purity of the church, and obedience to the will of God. It also demands consistency and unity among the flock. You could have emphasized more the need for the discipline to be an action of the entire flock. I have seen "church discipline" attempted that failed (thus giving many more people reason not to do it in the future) because: "The Elders withdrew fellowship from Bro. -------- on Sunday, but we went fishing with him yesterday." Much like a mother in Wal-Mart who tells little Johnny he cannot have the rubber ball, so he runs around the corner to Dad who tells him of course he can. The body of Christ is a family and a living organism, and it must work together in united harmony for it to function as the Lord intended.
From a Reader in [Unknown]:

Mr. Maxey, I sincerely appreciated reading your thoughtful and informed analysis of the Nicolaitans [Reflections #73]. I had noticed how Jesus spoke badly about them in the book of Revelation, and I wanted to investigate them further. I did a search on the Internet and came across your study. You gave me a wealth of information, and I thank God for you and the time you took to make it available to us hungry souls. Like it says in Daniel 12:3, those who believe will shine, but those who lead others will sparkle like stars (my paraphrase). May God bless you richly.
From a Minister in Alabama:

Al, As usual, you are thorough. As I read your Reflections article on discipline, however, I noticed that you didn't quote any Scriptures regarding one congregation disciplining another. Why not?! Surely there must be some Scripture somewhere that "authorizes" this practice considering how many times it happens today!! Yet, it seems that every NT Scripture you quoted was restricted to church discipline being done within the local congregation. For instance, Paul writes to the Corinthians to discipline a Corinthian brother, not a Galatian brother. So, where do all these "brotherhood editors" find authority for writing up and "marking" people (such as yourself) who are not in the same local congregation as they are? For a people who insist so much on always having "authority" for everything, it surely seems like they just might be coming up a little short on that about now!! Keep up the good work, Al.
From a Reader in [Unknown]:

Bro. Maxey, I wanted you to know that I think your articles are just wonderful, and I really do enjoy them. They have helped me get beyond the "milk" of God's Word, and start getting some of the "meat" in the Word of God! Thank you very much!
From a Reader in Florida:

Brother Maxey, Your articles are most enlightening and a refreshing change to most everything else I run across. Keep up the good work.
********************
If you would like to be removed from or added to this
mailing list, contact me and I will immediately comply.
If you are challenged by these Reflections, then feel
free to send them on to others and encourage them
to write for a free subscription. These articles may all
be purchased on CD. Check the ARCHIVES for
details and past issues of these weekly Reflections:
http://www.zianet.com/maxey/Reflect2.htm