REFLECTIONS
by Al Maxey
Issue #277 ------- December 1, 2006
**************************
For mortal to aid mortal -- this is god;
and this is the road to eternal glory.
Pliny the Elder {23-79 A.D.}

**************************
Congregational Outreach
Community Involvement Survey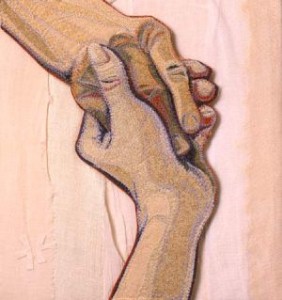 As evidenced in the above quote, Pliny the Elder perceived the "spark of the divine" within true altruistic actions. There is just something intrinsically noble, yes, we may even suggest godly, about self-sacrificial service unto others. This is recognized in every society, primitive or advanced, ancient or modern. Jesus Christ did not send us forth into the world to be served, or to cloister ourselves away within the walls of sheltered, closely-guarded communities where we would only serve one another (i.e., those persons we deem to be in possession of like precious faith and mind, who parrot our own party preferences, perceptions and practices). No, our Lord has commissioned and challenged us each to daily go forth and serve others, even those persons who may not yet have embraced our precious Lord and Savior, or who may not choose to "follow along with us" [Luke 9:49] and our perceived patterns.
It is my sincere conviction, from my study of the Scriptures, that our Lord has placed us both individually and collectively within our communities as leaven and light. Our God-given mission is to permeate our societies with the leavening power of God's Holy Spirit working within and through us, and to push back the darkness with the bright light of His gracious Word. We are also the salt of the earth, sent forth to both flavor and preserve that which, without our influence, would be tasteless and putrid. Frankly, brethren, our communities need us. Yet, sadly, the people of God much too frequently cloister themselves away from their neighbors. Churches of Christ especially have a reputation of absolutely refusing to have anything to do with those who do not "follow along with us." As a result, they tend to become secluded sectarians, generally irrelevant to the community at large, and rarely even missed should they fade away altogether. This is an unnecessary tragedy, quite frankly. It can be prevented. But not without significant change in our perspectives and practice, something too many of us tend to avoid like the plague.
About a month ago I received the following email from a dear reader in the gorgeous state of Arizona: "Al, I'd like to see a Reflections article on the ways that congregations are involved in their communities. Let's share ideas in this area and help each other become relevant. I would love to know what other congregations are doing." I thought this was a marvelous idea. Thus, on November 13th I sent out another of my Special Requests to the readers. I asked: "What is your congregation doing in your community? I would love to hear from you if you are willing to share how your group is seeking to involve themselves in the community and thus be relevant to the needs of those around them. I would especially like to hear from those in other parts of the world, as what may work here in America may not be as effective elsewhere due to cultural differences." In the days and weeks that followed I received many hundreds of responses from across our great nation, and also from several foreign countries. As has always been true when sending out such a request, your response was immediate and overwhelming! For that I genuinely thank you!
A number of you were very open and honest in admitting that NO community outreach or involvement is being evidenced by your congregation. Many of you also acknowledged that your group is wasting away, both spiritually and numerically. I can't help but think there is some correlation between the two. A reader in Texas said very bluntly and briefly, "Our congregation is doing nothing for the community." However, he did admit that his group was sending money to help the persecuted church in China. A noble effort, to be sure, but are there not needs to be met and souls to be reached at home?! Yet another reader in Texas wrote, "The congregation I attend is not doing much. The only involvement that I am aware of is going door knocking to invite people to 'gospel meetings' so we can preach to them how lost everyone is except us!" A dear reader in North Carolina lamented, "We have for a long time just been keeping house, as you say." A minister newly arrived in Oklahoma said, "In the first four weeks that I was here I discovered that everyone in the community I engaged in conversation about the church would ask, 'Where is that church?' They didn't even know we were here!"
A reader living in Indiana confessed to me, "We formed a new congregation partially as a result of being unhappy with the congregation we were formerly members of because of their lack of involvement in the community. Our guiding principle behind this was the Judgment scene Jesus so vividly describes in Matthew 25:31-46. We determined that we would never spend more for a meeting place than we spend helping those in the community who are less fortunate than we are! None of us wanted to face Jesus at the Judgment and have Him ask us how many hungry people we had fed, and our response be: 'None ... but we surely did have a nice church building!'" A reader from California wrote, "If you are looking for community involvement from the Churches of Christ that WE were involved with as WE grew up, then your article will be very short." A reader in Georgia wrote, "I was raised in the Church of Christ, and even as a pre-teen always wondered why our congregation did not work with the community like some of the churches my friends attended. I was told by the leadership of our congregation that 'we are a special people,' and that the lost will come to us when they are ready! For 50 years I struggled against such a philosophy. I am happy to say that I am now free from such bondage to legalism."
Thankfully, this mentality is changing dramatically! A great many Churches of Christ are lowering their walls of exclusion and coming out of their isolation. They are entering their communities, becoming involved with their neighbors, and experiencing the joys and benefits, many for the first time, of relevancy. As a reader from the state of Oklahoma expressed it -- "The Churches of Christ have had a lot of bad press and have carried a lot of baggage from past years, but it is so inspiring to now see many of these churches providing care and nurturing to the poor and the down and out around them!" A brother in Texas correctly observed, "Without active involvement in our communities, we are not the true Body of Christ bringing hope to the lost." A reader in Tennessee expressed it this way: "I think a church must affect its community; without doing so, we are neither light nor salt."
One of the sad realities much too frequently faced by those congregations who are seeking to become more relevant within their respective communities, however, is the fierce condemnation and castigation by those who favor the "old paths" of non-involvement with and isolation from those "not of us." A minister in the state of Florida, whose congregation hosted a musical concert on their front lawn for the American Cancer Society, said, "We received the normal criticism from our neighboring Churches of Christ, but this event helped our neighbors understand that we don't hate music, aren't against having fun, and are interested in serving our community." A minister in Alabama wrote, "Although we've been criticized by other churches in the area at times, we've yet to see the downside to trying to be a good neighbor to those around us." One reader in California spoke of a rigid mindset that is, sadly, much too common among the ultra-conservative legalists among us -- she indicated her former congregation "wouldn't work with other Christian charities here in town because they 'weren't really Christians.'" Such self-righteous arrogance is truly tragic to behold, and it accomplishes no good for the Lord in a community. An evangelist in North Carolina stated it this way: "We too often want to make sure people have all their ducks in a row before we are willing to offer ourselves to them for help. However, in seeking to follow Christ's example, we must sometimes go to the very people of the world that others would just cross the road to avoid. I realize that for many of the brotherhood, anything that even looks like an ecumenical effort is to be avoided, but this is a great opportunity for us to reach out to those people who are not going to walk through our doors on their own." A reader in the great state of Texas wrote that their efforts at community outreach "raised the eyebrows of a couple of our more conservative sister congregations -- but that is their problem!"
As I read over and reflected upon your many responses to my recent special request, I came to appreciate the great creativity many are showing in their efforts to reach out to their communities and involve themselves in the lives of those around them. I must admit, I was greatly encouraged by what I see taking place within my faith-heritage. More and more congregations are reflecting an openness that is refreshing. The words of the following reader from sunny California are becoming increasingly typical of congregations in our movement -- "Our elders strive to do God's will, and they realize the importance of relevancy. We are not afraid of change!" As I studied these various outreach methodologies, I realized they could be catalogued quite easily in several general categories, which I shall seek to provide in the remainder of this reflective analysis.
Use of Facilities
How we use, or fail to use, our facilities reveals much about our focus. In far too many places our buildings sit idle most of the time, only opened to our own members a few hours a week. I firmly believe we are missing a golden opportunity to utilize these physical plants to the glory of God and the good of our communities. There is nothing "holy" about our church buildings; they are merely wood, brick and mortar. Some, however, regard them as so "sacred" that they won't even eat within them. They have failed to perceive it is the people who are to be "holy" ... the buildings in which we meet are just a tool, nothing more. If we devote their use only to ourselves, we are woefully shortsighted with respect to the good that can be accomplished in our communities. Thankfully, more and more within our faith-heritage are perceiving the worth of utilizing their facilities for outreach, and they are beginning to impact their communities thereby.
Several readers across the nation pointed out that they have contacted the local funeral homes and informed them that their buildings are available for funerals for those who may not have a regular "church home." In many cases, the members of the congregation even prepare a meal for the family after the funeral service. In so doing, they minister in a very special way to the "unchurched" who are grieving. A minister in Oklahoma wrote, "At our congregation we have a wonderful fellowship hall that we have opened up to the community for funeral receptions. Our own ladies provide meals for the deceased's family. There is no restriction as to faith, and all are invited to use our facility. This practice has given the congregation a very good name in the community." A minister in Texas stated, "Our ladies make cookies to place in the 'coffee room' at the local funeral home for the family of each person who dies. The local funeral director calls one of our ladies each time they receive a body, and she then calls someone to arrange for the cookies. This has given us a tremendous amount of good will in the community." A minister in the state of California says that he and one of his elders have chosen to make themselves available to the funeral homes "for funeral messages for families without a specific religious affiliation." This is something that I too have done everywhere I have preached. It is a tremendous outreach to the community and opens some doors to further interaction with those in need of the Lord's grace and comfort.
A great many other uses for your facilities were also listed, including providing space for the following groups to conduct their regular meetings: Boy Scouts and Girl Scouts, Weight Watchers, various substance abuse support groups such as Alcoholics Anonymous, divorce recovery programs, Habitat for Humanity, AARP, the PTA, and the like. A minister in Mississippi wrote, "Receptions, anniversaries, reunions, civic clubs -- you name it, they all use our multi-purpose building. Hardly a week goes by that there is not some community activity in our facilities." A minister from the state of Alabama stated, "Our recreation/outreach center is available for community use free of charge; just schedule a time and clean up after yourself." A missionary in Belgium wrote that they have allowed the Muslim women of the area to use their facilities for meals celebrating the birth of a child. In so doing, they have reached out in a very positive way to those of the Islamic faith. A reader from Oklahoma says that "showers and laundry facilities have been added to our building, and twice a week the homeless men and women of our area come to the building to get cleaned up." They also provide them with clothing and food. A minister in Missouri reveals that they use their building as a polling place for voting. The list of possible uses of one's building is endless. Be creative; use your imaginations! As a reader from Texas wrote, "Those folks against such use need to get their heads out of the sand and begin using all the facilities they have available to spread the love of our Lord Jesus Christ."
One use I found particularly fascinating was running a small, non-profit "coffee shop" out of the building, providing a place for locals to come and simply fellowship with one another in a Christian-based atmosphere. I was truly astounded at the growing number of Churches of Christ that have adopted this outreach technique, and are using it very successfully to reach people for Christ. An elder in Colorado says their congregation has a "Friday night worship service once a month that we call 'Salah.' It is a self-guided tour of twelve 'stations' where a person, using a 'guide book' that we provide, and which is different each time, can experience God the Father, God the Son, and God the Holy Spirit. After they finish the tour, we provide a 'coffee shop' in our fellowship area where we can visit and enjoy coffee and dessert with them." He also said they offer a "Santa Breakfast" the second Saturday of December, "where we serve, for free, a pancake and sausage breakfast, play games, and give small gift bags to the kids and let them have their picture taken with Santa. This has been very well accepted and always has a large turnout." You can read about this outreach program on their web page: Evergreen Community Church of Christ.
A reader in Texas says that on Wednesday evenings they have classes at the building from 7-8 p.m. They also have "Cafe Grace opened in our church foyer from 6:30 - 9:00. Tables are set up with tablecloths, food and drinks are available buffet style, and members and others in the community, who are not involved in the classes, come also and visit." Although some in the community may not come to hear a Bible class, there is nevertheless a place where they can talk with Christians. Therefore, teaching still occurs! Quite an innovative idea! In another part of Colorado, a Church of Christ group decided they didn't want their building empty during the week so they established a non-profit coffee shop called "Everyday Joes." This brother wrote, "Besides serving coffee, Everyday Joes also is a place for live music, community outreach, and letting the downtown part of Fort Collins know that there is a place where they can go, have a cup of coffee, and get to know about God and the church, if they so desire."
Institutional Involvement
A great many congregations seek to involve themselves in the work of various civic and religious institutions that may be found within the community. Ministering to those incarcerated in local penal institutions is certainly one of the most common. This is generally characterized as "prison ministry." I was involved in this for seven years while preaching in Santa Fe, New Mexico back in the 1980's, as were several from the congregation I served. It can be an extremely rewarding area of service, but it is clearly not for everyone. A large number of you, nevertheless, mentioned that your congregations are involved in this type of outreach. Some have even chosen to participate in more organized efforts such as Kairos. Many of you are also involved in various types of hospital ministries, with a number of ministers choosing to serve as volunteer hospital chaplains. I am currently serving in this capacity, as is our Seniors Involvement Minister at our congregation. For several years I served our regional chaplains corps (consisting of about 25 chaplains, all of whom are local ministers and pastors) as the Scheduling Officer, and then served as the Commander of this group for a number of years. It too is a very rewarding ministry, and opens many doors for service unto others.
Various degrees of involvement with area nursing homes or assisted living facilities is also quite common among those persons and congregations seeking to be active in their communities. This ranges from visitation of those housed in these facilities, to conducting Bible studies and worship services for the residents, to simply volunteering during the week to assist the staff in whatever way they might need. Many congregations had singing groups that would regularly visit these facilities to sing for the residents. Quite a few readers also responded to inform me that their congregations were actively involved in staffing homeless shelters in their communities, along with men and women from other churches in the area. Children's Homes, shelters for the abused and also for the homeless, and facilities for unwed mothers were also mentioned by you as institutions frequently on the receiving end of congregational involvement. These are all good works, and certainly worthy of the support of our members, although one would hope that support is not limited to monetary support alone! Giving of our money is a very poor substitute to giving of ourselves. I served as the Executive Director of a child care agency in Albuquerque, New Mexico for four years (1978-1982), and can readily attest to the tremendous impact personal involvement has upon those being served. A native preacher in Ghana, West Africa wrote, "Our congregation visits the children's home. We play, pray and dine with them; we sing songs and study the Bible together. This has helped us to gain a higher reputation in our society."
Educational Involvement
One area of community involvement by congregations that appeared time and again in the responses I received was public education. This congregational involvement took many forms. A reader in Ohio wrote, "We have opened our doors for one hour after school Monday through Thursday to a nearby middle school for homework assistance. Volunteers from the church work with one or more students as tutors. When parents pick their students up at 4:30, members or ministers chat with them. Many of the students have begun attending other youth activities at our church. This has been a good way for us to touch our community." A reader from Alabama says, "Our Ladies Bible Class volunteers at the local predominantly black elementary school in a special reading program." A reader in Georgia pointed out that they have a similar ministry: "We mentor students, many Hispanic and Asian, at the local elementary school; helping them learn to read." A Ladies class in North Carolina "makes costumes for the local high school drama department." Several congregations in university towns provide a campus ministry. In Texas there is a congregation that each year "provides a banquet for each graduating class, inviting the teachers, principal and superintendent. We provide the meal, entertainment, and free Bibles to all who will take them. The school even brings the students in their school buses. We have been doing this for 25 years now."
Specialized tutoring of students by church members is occurring all over our great nation, and congregations are opening their buildings for this purpose. As a part of this, many are providing ESL (English as a Second Language) classes, both to students and to the community at large. Such established programs as "Let's Start Talking" and "Friendspeak" are increasingly being employed, which use a book of the Bible (generally the gospel according to Luke) as a learning tool. A missionary in Bolivia wrote, "We advertised in the paper that we were offering a free conversational English class with native English speakers. The results have been wonderful." A missionary in Australia stated, "We have an ESL program whereby we teach English to the local people, or help them improve their English communication skills. We have had 35 students studying at one time (and we use the book of Luke)."
Another very common outreach tool is some form of school supplies "Give Away" to the local children whose families may not have the financial resources to purchase all the necessary materials. One congregation in Oklahoma, which has several doctors and nurses as members, offers free physicals for those students who may be trying out for one of the sports teams. There were several congregations, having professional barbers as members, who offered free haircuts to the students prior to the beginning of the new school year. Several congregations located in very low income areas offer free winter coats to the school children. A congregation in Tennessee calls it "Warm Coats from Warm Hearts." An elder in Arizona writes, "One way we try to get involved with the community is what we call 'Teacher Appreciation Sunday.' We have our school children take invitations to their teachers, and any other teachers they would like to invite. We then purchase gift certificates from local restaurants and/or stores, which we encourage the children to hand out to the teachers during our Sunday service. Afterwards we have a meal in the basement for all who will stay. The service that Sunday is planned to let the teachers know we appreciate them and their work. We have been doing this for several years and it always gets good attendance and the teachers really appreciate it." I would also be remiss if I didn't mention the many congregations, both here and abroad, who have established Christian schools on their premises. This is an excellent outreach tool to the local community.
Benevolent Involvement
When one thinks of community outreach, often the first thing that comes to mind is benevolence. Most every congregation has some kind of program, and commits a portion of their annual budget, to helping those who have legitimate needs -- both inside and outside of the congregation. Several of you, for example, mentioned your congregation provides a weekly soup kitchen, where the poor and homeless may come for a free meal. Others are involved in "Meals on Wheels," and some volunteer at the local shelters where they work on serving lines. Free food baskets distributed to the poor at Thanksgiving and Christmas are also very popular projects with many congregations. One congregation in California has "God's Grocery Store," from which they "supply more than 8 tons of food every month to more than 100 families." A group in Texas refers to their food pantry as their "Hearts and Hands" ministry.
A Ladies Bible Class from North Carolina is involved in Project Linus. They meet weekly to make blankets. These are then given to local hospitals and to Hospice to help comfort children who are suffering from some health trauma. A Ladies class in Alabama makes "Love Bears," which are then given to the local hospital to comfort small children. A congregation in Virginia has a program they call "We Are The Sermon." Several members get together and go rake up the leaves in the yards of those who are either too sick or too aged to accomplish this task on their own. A group in Florida started a "Rake and Run" project, where the teens simply show up at the home of someone who has been referred to them, and anonymously rake their yard for them. A Ladies class in Texas makes small pillows for the Cancer Society, which are then given to women who have had a mastectomy.
Miscellaneous Involvement
There are countless ways in which congregations can become involved within their communities. The list is as vast and varied as the creative minds and loving hearts of God's children permits. Several of you spoke of involvement in community "clean up" days, where various groups turn out to clean up parks, medians, etc. A number of you have chosen to become involved in city parades, even preparing floats which inform the public of the congregation and its services. Some regularly go out to paint, and do general maintenance on, the homes of widows and the elderly. Some offer free flu shots to the public. A reader in Kentucky says, "We park cars for the Kentucky Derby, giving the people a Bible and information about the church." A congregation in Florida has a summer project called "The Watering Hole," where the youth group delivers cold, bottled water to construction workers and other outdoor workers. The bottles are labeled with an invitation to come visit their congregation. A congregation in Colorado offers free car washes and oil changes to the community. A reader in Missouri writes that they have free health screening in their building each year for senior citizens. A group in Oklahoma sets up a booth at the local Wal-Mart where they offer free Christmas gift wrapping. This same group occasionally buys several boxes of donuts from a local bakery and passes them out at the local courthouse to those who work there, simply to show appreciation for them. Brethren in Texas will make sandwiches and take to firefighters when they are battling a large blaze. A congregation in California regularly goes out and paints over graffiti in the community.
There are radio and television programs; Vacation Bible Schools; weekly articles in the local paper; correspondence courses offered to the public. There are seminars and workshops on areas of community need and/or interest, such as marriage, child rearing, debt recovery, and the like. Many congregations offer counseling services to the residents of the area. Some larger congregations even have a paid counselor on staff. We could go on and on and on! The possibilities are endless. There are so many things we can do that help our neighbors, shine a positive light upon God's church, and bring glory and honor to Him.

I would be woefully remiss if I didn't mention that an ever growing number of congregations within the Stone-Campbell Movement are beginning to see the value of working hand-in-hand with believers from differing traditions to show forth God's love and grace to their fellow citizens. A great many of you spoke of becoming involved in city-wide devotionals, such as often occur during Thanksgiving, Christmas, Easter, and other special events (like July 4th and September 11th remembrances). Some participate in community choirs or work together in various benevolent programs. Church of Christ ministers are increasingly joining the local Ministerial Alliance, formerly a major "No-No," thereby seeking to become more involved in community faith-based projects. Such can easily be done without in any way compromising one's core convictions. Indeed, such pastoral associations may well become venues for sharing one's faith, rather than sheltering it, as is far too frequently our practice.
Conclusion
Even though we have primarily listed congregational efforts at outreach in this evaluation, let's not overlook the fact that, as a reader in New Mexico stated, "sometimes the greatest impact can be made one person at a time." Another reader from New Mexico observed, "The Lord's work often comes down to how one Christian at a time responds to what God has for him or her to do one day at a time." Brethren, our God has placed us here, both individually and collectively, to serve ... not to be served. That means we all need to get out of our buildings, and get into our communities, for it is among our neighbors that the church of our Lord Jesus truly works and witnesses most effectively. It is in our daily dealings with others that the love of Jesus is most clearly seen. If we want to be relevant TO our communities, we must become involved IN our communities. So, what degree of innovative involvement will our God approve, you ask? Well, if your activity brings glory and honor to our God, if it uplifts the downtrodden, encourages the fainthearted, brings relief to the poor and comfort to the hurting; if it displays His family in a positive light, and is given by them in love, with no thought of return or gain, then I believe our heavenly Father smiles upon your service. May we all together pray -- Lord, send us forth, individually and congregationally, as servants, and may we give You all the glory as You use us to be witnesses of Your love for others.
***************************
Reflections on CD
www.zianet.com/maxey/offercd.htm
***************************
Down, But Not Out
A Study of Divorce and Remarriage
in Light of God's Healing Grace
by Al Maxey
Order Your Copy Today
www.zianet.com/maxey/mdrbook.htm

***************************
Readers' Reflections
From a One Cup Minister in Missouri:

Bro. Al, I have known Don L. King all my life, and have a somewhat personal relationship with him. He took me for a ride in his brand new 1990 Corvette when I was sixteen years old. I don't agree with his legalistic beliefs, but, as you said, I know that he is doing what he feels brings glory to God. I have to say that I still have uncertainties about the issue of women trimming their hair, but I do feel that you have supported your case much better than Don was able to support his. I was very glad to see you confront the Old Paths Advocate perspective on this. I hope that you will review other OPA articles and authors in the very near future. God bless you, Al.
From a Prison Minister in Oklahoma:

Dear Bro. Al, The woman's hair arguments of Don L. King appear to be much to do about nothing! Since when did our Lord become more concerned about what was on a woman's head than what was in her heart?!
From an Elder's Wife in Colorado:

Al, I didn't know any of those people yelling about long hair for women were still out there! My mother had long, very heavy, very black hair when she was young. She taught at a boarding school on the Navajo Indian reservation, as well as living in and supervising a girls' dorm. On one occasion she got head lice and cut her hair quite short. Her father nearly had a seizure when he saw her with "bobbed" hair, but she told him she preferred that to head lice!
From a Reader in Indiana:

Bro. Al, Your article "Trim Not Thy Tresses" brought back memories for me of not being allowed to get my hair cut as I was growing up. I had a ponytail, and it was all the way down my back, and caused me headaches. We then had a new preacher and his wife move in; he was fresh out of Florida College. Her hair was very short, which was the style then. Well, suddenly it became okay for me to get my hair cut ... wonder of wonders!! I got rid of my headaches and my mother declares to this day that I grew three inches. My heart goes out to girls growing up with these kinds of strictures. My own mother's position was not so much from religious beliefs as just being very old-fashioned. What misery we foist upon our children just because we're so backward in our thinking!! If your article sets free anyone from this thinking, what a blessing that will be!!
From a Reader in Montana:

Bro. Al, You gave the reader from Texas a beautiful answer to his question about the difference between knowing God and knowing about God. That was also a great lesson on the issue of trimming women's hair. People like Don King should really be ashamed to show such ignorance on subjects like this (as well as other such subjects they continually harp upon).
From a Pastor in California:

Bro. Al, as I read your Reflections article exposing King's teaching on women trimming hair, anger, nausea, revulsion and fear flooded into my mind. I rarely get this ANGRY about anything, but Don L. King and his stunningly false teaching have riled me up like I can't ever remember! You were much more charitable with him than I would have been! What a Neanderthal. This guy belongs in Afghanistan with the Taliban! Thanks for exposing this garbage. I had no idea such thinking existed! No wonder so many in your heritage are distancing themselves from the "Church of Christ" name!
From a Reader in California:

Dear Bro. Al, I just finished reading your article rebutting Don L. King and his stance on women's hair. His parents visited in our home many, many times as Don and I grew up. His father didn't believe in the indwelling of the Holy Spirit, and I can safely say that Don does not either. My mother, who had some of that hair "that reached below her knees," lost it all due to chemo treatments at the age of 80. Did she lose her Christianity? Was her bald head the reason why, after all those years of faithfully adhering to the many idiosyncrasies and doctrines of the One Cup Church of Christ, none of their "big name" preachers (and, yes, I have Don King in mind) ever came to visit her on her death bed? These guys have a cult, and I for one stopped believing anything they taught that kept people in such mental and physical bondage a very long time ago. Keep up the good work, Al. The Old Paths Advocate and its adherents should be openly confronted, as you have done! As God told Pharaoh, "Let My people go!"
From a Reader in Arkansas:

Bro. Al, Do you suppose that Don King's prayer for those with cancer would be that their hair not fall out as a result of chemo treatments? What a choice: save your hair or lose your soul.
From a Minister in Indiana:

Brother Al, I never cease to be amazed at what some folks will fuss over! If Don King's view is correct, then would his premise not also apply to ALL body hair? If it's a sin to trim the hair on the head, then is it a sin for a woman to shave her legs, armpits, upper lip, etc.? Those One Cup gals must be a wooly bunch!!
From a Reader in Arkansas:

Bro. Al, It appears to me that Mr. King has never had contact with any women suffering from "male pattern baldness." Would he declare that because they were losing their hair that they were also losing their relationship with God? I cannot see how any women suffering from this syndrome would be willing to have long hair around the fringe of their heads and bald spots in the middle, and consider such a blessing. No wonder, with such teaching as this, that our society has become so negative about Christianity.
I sent Don King (and also his assistant editor for OPA, Ronny Wade) a copy of my review. I also wrote them both and asked some very direct questions (including some of the same mentioned above). One reader asked, "What about hair caught in a hair brush?" Since brushing hair removes hair, is brushing hair a sin? What about a woman whose hair falls out due to chemo treatments? Is her relationship with God threatened until she restores a "covering" to her head? What about a wig? Is a wig acceptable, or is this considered just another "artificial covering" (which King condemns)? If he does approve of a wig, must it be made of real hair, or will synthetic hair suffice? If it is real hair, is this not condoning the cutting of another woman's hair? If a wig is acceptable to Don King, then how long must this wig be in order to appease God? I asked him to supply me with the minimum length in inches that would be acceptable to God. As you might have expected, neither Don King nor Ronny Wade responded with a single word. Brethren, this ought to tell you something!! Those in possession of Truth have no fear of defending it against any and all challenges, whereas those who are merely promoting personal or party biases will flee from any such challenge, cowering silently in some cave. Reader, if you are following such a teacher who runs away from questions, then I would strongly urge you to seriously rethink his teaching. --- Al Maxey
From an Author in California:

Bro. Maxey, I'm sending you a list of questions I asked Bro. Don L. King several years ago about his booklet on the issue of women cutting their hair. I thought you might like to see these questions. He never responded to my letter (and that was 25 years ago)!! He and I have known one another since the late 1940's, having both grown up in the One Cup segment. His dad, Homer King, was a frequent meeting holder in western Pennsylvania and at my home congregation. Al, I have a notebook full of letters I have written to various Old Paths Advocate writers over the years, and most of them are unanswered. I contacted one of these brothers and asked him why he wouldn't respond. He said he lost the letter, so I sent him another copy. You guessed it -- I never heard from him again!!
From a Reader in Alabama:

Bro. Al, I just wanted to comment on Wayne Jackson's review of your article "The Great Belly Button Debate." His review was astoundingly bad, and his approach was atrocious. He made no attempt to make an argument. He just threw out Scripture without recognizing that there are obvious alternatives to his "reading" of those passages (some of which had nothing at all to do with his point). His review was appalling and outrageous. His was a clear attempt to win the argument by denigration. Jackson's approach does not foster a spirit of open investigation, but rather is an attempt to shut down any discourse in which alternatives are considered. He'll allow discourse as long as you remember -- he's in charge and what he says is gospel. It is pretty clear to me that Wayne simply wishes to label all those who are opposed to his position as "false teachers" and "delusional," and that he clearly fears open investigation. This is a notorious Church of Christ mentality, and is the very reason that I have long believed in changing our "sign on the building" -- I want no association with such attitudes.
From a New Reader in Washington:

Brother Al, I was exploring the Does God Exist? web site when I saw your article titled "The Great Belly Button Debate" in Bro. John Clayton's latest edition of his publication. It was both humorous and thought-provoking. From there I was directed to your web site, where I read your article on the "days" of creation [Reflections #56]. I now look forward to reading many more of your articles in your archives!
From a Reader in Tennessee:

Brother Maxey, I want to sincerely thank you for your articles! They have truly been a blessing to my life. Your Issue #272 -- Envisioning the Future -- really struck a chord with me. I have just recently graduated from the Bible program at Lipscomb University in Nashville. My home congregation here is experiencing some major growing pains and transitions at this time in its history. Discussion has already begun about how to make ourselves far more relevant to the surrounding culture, especially to young adults. I was asked by a minister here to provide input on what young adults are looking for. After conducting a survey and study of this, it seemed the overwhelming response was for a change in mindset from that of legalism to that of freedom of expression in worship. The very challenges that you presented in your paper Envisioning the Future are what we believe will help the church become more relevant to the 21st century. Thanks for all you do, brother!
From a Reader in South Carolina:

Brother Maxey, I really enjoy your thought-provoking essays. Even though I don't agree with all of your points (and what two Christians ever agree on all points?), they are helping me find a new understanding of God's will for us. Thank you!
********************
If you would like to be removed from or added to this
mailing list, contact me and I will immediately comply.
If you are challenged by these Reflections, then feel
free to send them on to others and encourage them
to write for a free subscription. These articles may all
be purchased on CD. Check the ARCHIVES for
details and past issues of these weekly Reflections:
http://www.zianet.com/maxey/Reflect2.htm