REFLECTIONS
by Al Maxey
Issue #350 ------- June 4, 2008
**************************
The art of life is to know how to
enjoy a little and to endure much.
William Hazlitt {1778-1830}

**************************
The Value of Renewal
Random Vacation Reflections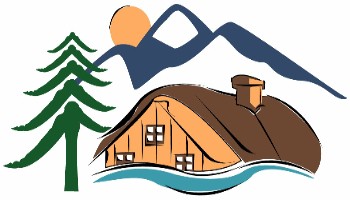 There is an old Russian saying --- "Thirst teaches the value of water." A Scottish proverb expresses much the same truth: "The worth of a thing is best known by the want of it." During the course of our lives, no matter how satisfying they might be, there will be times of great longing for those things we may perceive to be lacking at various points along the way. For example, I truly love my work and the people with whom I serve. Each day is an adventure, and with each new dawn new challenges await. Life is good. Even the difficult times have value, as they build character and make us who we are. However, as much as I enjoy the path I have chosen to walk through life, there are times when it becomes quite necessary that one take an extended break for a time of renewal. These are times for which we hunger and thirst, and that longing intensifies the longer we go without such interludes of spiritual, emotional and physical refreshment. In the military we were given 30 days of paid leave per year. In Vietnam we were given, in addition, a couple of weeks of R&R (rest and relaxation). It is needed. In Mark 6:31, Jesus commanded His devoted apostles to get away to a remote place by themselves, away from the people to whom they were ministering, and rest a while, "for there were many people coming and going, and they did not even have time to eat." Undoubtedly, Jesus perceived the deep longing for renewal in these twelve men, and He knew that if that longing was not satisfied they faced what is known as "burn out." Even land needs to be given time off every so often from the crops grown upon it so that the soil may be renewed. It is simply a principle of nature, of which we humans are an integral component.
My time away this year is now almost at an end. I will be "back in the pulpit" this coming Sunday (June 8), and I am looking forward to a new year of service to the Lord among His people. These past three weeks have been very much needed in many ways, and they have been refreshing. I have done a considerable amount of reflection on the path the Lord would have His people follow, the challenges to that resolve, and my place within my faith-heritage as I seek to live and serve by the strong convictions I have as a result of decades of prayerful study and meditation. I believe that in our historical movement -- Churches of Christ -- we stand at a crossroads, and our choice may well determine our very survival beyond this present century. These choices have nothing to do with the message of the gospel; it is not about Truth ... it is about tradition. It is about personal preferences and perceptions. It is about relevancy to our present time, culture and circumstances. If we are unable or unwilling to step beyond the parameters of our personal and party comfort zones, we will most likely continue to witness the numerical and spiritual decline of our congregations. Those congregations fixated on the traditions and styles of generations past will simply fail to generate interest among those of present and future generations ... and they will perish. We are already witnessing it, and it breaks my heart. Why? Because it is so utterly needless. They refuse to embrace responsible change, and they are seemingly incapable of perceiving the proper place of tradition and preference, assuming the latter constitute Truth and Precept. When my way is perceived to be His way, division and decline are assured.
We are in desperate need of renewal -- individually and congregationally. We need to take the time to step back from our present path and reevaluate. This must be done openly, honestly, frankly and courageously. We need to carefully and prayerfully evaluate where we've been, where we are, and where we're going. Are we seeking to make Truth relevant to the people of the present, or are we seeking to drag the people of the present back to the traditions of the past? Yes, change is painful ... but so is death. Forward progress and transformation can be rather uncomfortable ... but so is watching a body wither and die. Growing pains we can live with. I would personally challenge every spiritual leader and every congregation within the Stone-Campbell heritage to make time before the end of this year to sit down in a quiet location, with an open Bible before you and an open mind within you, and engage in some serious reflection. Be honest with yourselves. What is your focus? What are your goals? Where do you see yourself in five years ... ten? How, realistically, do you plan to get there? What specifically are you willing to change in order to achieve your goals? What are you unwilling to change ... and WHY? Is it because such change would compromise Truth, or simply because it would violate Tradition? Brethren, I can guarantee you that, if you are honest, some of you are going to be faced with some life-altering choices, and those choices will cost some of you dearly! Change is not for cowards; it requires leaders with courage and conviction, and who possess a willingness to lay their very lives on the line ... for, of a certainty, breaking with the past to promote responsible change for the future will unleash the full fury of the legalists against you. I pray that you are ready, for we are truly on the eve of a tremendous confrontation within our movement ... indeed, in many places the battle has begun. May God give us courage to once again give Truth primacy over tradition. The latter has reigned as lord over us far too long, and the results have been devastating to the unity and growth of the One Body of our Lord Jesus Christ.
There are congregations within my own religious heritage (and within others as well) that have already embraced responsible change ... and they are growing, both spiritually and numerically. They, and their brave leaders, are also being mercilessly attacked by those traditionalists who oppose change. Thankfully, these brethren are not allowing these vicious assaults to discourage their resolve to promote the gospel and express their worshipful devotion in ways that are increasingly relevant to our changing world. Each year I am seeing more and more congregations emerging from the rigid confines of legalistic patternism. Thank God for their vision and courage. They are proving to be blessings to their communities. Shelly and I were privileged to be able to worship with one such congregation during our vacation, and we were greatly uplifted by the experience! On Sunday, May 18, we assembled with the saints at the East Grand Church of Christ in Springfield, Missouri, a group of about 400 saints ... and growing. This is the congregation where our son, his wife, and our four grandchildren are members. It is also where a couple of dear friends are members: a couple who were active members of the congregation I preached for in Santa Fe, New Mexico from 1984-1992.
As soon as we arrived, members actually came out of the building to meet us in the parking lot, and to welcome us. There were others at the door to make us feel welcome, and every step of the way into the foyer and auditorium we were surrounded by people smiling and greeting us. One gentleman approached, who had a beard and earrings, telling us how happy he was we were there. After he moved on, our friends said, "He's one of our elders!" I knew then and there that we were in for a treat that day!! The worship assembly was held first, with Bible classes following (already a change in tradition with which some congregations would not be comfortable). The songs were projected on a giant screen at the front of the building, and the background for these words were videos of mountains, streams, etc. It was delightful to both eyes and ears, and truly touched our hearts. There were three song leaders, all of whom had microphones, and who stood together facing the auditorium. One of them led the melody, while the other two sang the bass and tenor parts. There was singing and videos during the Lord's Supper, which truly enhanced this time of remembrance. The sermon was delivered by a brother from South Africa who presented a very inspiring lesson. About halfway through the sermon he called up about eight of the teens (half boys, half girls), and he engaged in a drama skit with them to illustrate his point, with both girls and boys speaking during the skit. It was quite effective, and the audience showed their appreciation for the message with applause. At the end of the message a father and daughter came forward, and the father immersed his daughter into Christ. It was awesome to witness. After the assembly everyone went to the back of the auditorium where coffee, cokes, cookies, doughnuts, etc. were set up on tables and they stood around and fellowshipped for about 15 minutes. Then they all went to various classes, taking their drinks and snacks with them. In the auditorium class the teacher spoke eloquently on the need to move beyond legalism in the church, and the joys of God's grace. He spoke of freedom in Christ. I must admit that I sat there throughout the entire service with wide eyes and open mouth!! What an awesome time of fellowship!! I didn't want to leave!! I spoke with the teacher afterward, as well as several of the members, and expressed my deep appreciation for what they had accomplished at their congregation. I am thrilled to death that my son and his family are there.
One of the things that genuinely impressed me about this time with these brethren was the expressions I witnessed on the faces of all the young people of the congregation. They were happy to be there. They were truly excited about what was happening in the assembly. They were an integral part of it. The songs were a mix of traditional and contemporary, and a good use was made of visuals (which is important in our present culture). The older saints were interacting with the younger. At a time when too many congregations are losing their young people, I am confident this will not happen at East Grand. The needs of this younger generation were being met; they were not being forced to sit silently and endure the preferences of past generations. There was a genuine merging of worship styles and preferences, accomplished with love and respect for one another. There was balance --- a living testimony to what I sought to convey to all of my readers in my recent Reflections article (April 7): Balance Within The Body -- A Plea to my Beloved Brethren for Greater Congregational Equity [Reflections #344]. Yes, brethren, it can work where disciples have the courage of conviction to implement it in the face of legalistic opposition.
The next day, Monday, May 19, our renewal continued with a short drive (about 30 miles) from our son's house to Branson, Missouri where we enjoyed a fabulous day with our son, daughter-in-law and grandkids at Silver Dollar City. There is a very definite air of strong patriotism in Branson, and I was personally uplifted by seeing Old Glory prominently displayed everywhere. While there I was renewed in spirit in a very dramatic way. I was sitting on a park bench with my son, David, and one-year-old grandson, while the others were shopping, and two of the employees of Silver Dollar City approached me. I was wearing my Vietnam Veterans hat at the time, which apparently attracted their attention. Both of them were dressed in outfits from the Old West (they were part of the team that holds up the old steam train that runs throughout the park; one is a robber, the other is the sheriff). The sheriff said he had noticed I wasn't wearing one of their ribbons for Vets, and he leaned down and pinned one on my shirt. He then thanked me for my service to our country. If you will go to our Web Page you will see a picture taken shortly thereafter (with the ribbon still in place -- there's also a picture of Shelly taken later by a fountain at Branson Landing). It wasn't but about 20 minutes later that an elderly gentleman approached me, stuck out his hand, and said, "Thank you, son, for serving! I fought in World War II. Welcome Home!" I must admit -- I almost cried. I served with a combat helicopter squadron for a year in the Mekong Delta of South Vietnam, and at the end of that year we were flown back, under cover of darkness, and in civilian clothes, to the United States so that the protestors would not throw things at us when we arrived. How refreshing, after all these years, to hear "Welcome Home!" I can't help but think Heaven may be much of the same!! I have been in the service of my Lord for well over 30 years now, fighting the good fight while suffering the godless abuse of those who protest my grace-centered service. It's wearying, and it's discouraging. How wonderful it will be to hear at long last from the redeemed of all ages, and from our precious Lord, that sweet greeting: "Welcome Home!" Soldier On, brethren! The homecoming awaits!!
During these three weeks of vacation I also did a lot of reading. Some of it was novels -- three of which dealt with historical figures in China and Japan during the early 1900's. Additionally, I read a couple of books by dear brethren and friends who happen also to be Reflections readers. In both cases, they graciously sent me a free copy of their new book to read. I was greatly impressed by both. These also served to facilitate my spiritual and emotional renewal, and for that I thank them. The first is by Dr. Don Givens. He and his wife Miriam have been dear friends to Shelly and me since our days ministering together in the Hawaiian Islands. Don has written several books, but this latest one is a personal reflection/commentary on the book of Ecclesiastes titled Storms of Life. In it he examines both the vanity as well as the value of life. The copy he sent me is the pre-publication copy, as he has asked me to read and review the book prior to its release, with my thoughts appearing on the back jacket cover as an endorsement. I was honored to do this. The Foreword to Don's book was written by a brother-in-Christ, who also just happens to be a very famous Country music recording star: Randy Travis. Don did an excellent job on this book and his insights are invaluable. Just as soon as it comes out I will inform you all about how to obtain a copy. I know you will appreciate it.
The second book I received was written by Todd Deaver, a dear brother with a fairly recognizable last name (among those in conservative circles). He has done some serious rethinking of the theology of the ultra-conservative wing of our heritage, and as a result has written a challenging exposť that will certainly make him a central target of those he is simply seeking to bring to a greater perception of the theological inconsistencies that have plagued them far too long. His book is titled -- Facing Our Failure: The Fellowship Dilemma in Conservative Churches of Christ. It is an astounding work, and all of you need to get a copy and read it carefully ... especially those of you with rather conservative leanings. Todd has honored me by quoting from my writings within his book, and has included me in his extensive 12 pages of "Works Cited" at the end of his study. For those of you who would like to order your own copy of this marvelous new book, just send me an email and I will put you in touch with Todd Deaver. Again, this is a very important book, and I can assure you that Todd raises questions that the ultra-conservative, legalistic patternists will not be able to answer!! It exposes their fallacies in a masterful, and yet loving, way. It is a must read, and I am uplifted to see such men of courage and conviction standing up for Truth over tradition.
Speaking of theological inconsistencies among the legalistic ultra-conservatives, I would like to actually applaud Carl M. Johnson for a comment he made in the May, 2008 issue of the One Cup publication Old Paths Advocate. In an article titled "Tilting at Windmills" [p. 12], he commented on the ads that had appeared in The Daily Oklahoman against the Quail Springs Church of Christ for their introduction of an instrumental service. His article wasn't against Quail Springs, but rather against the ones who were criticizing them. His point was -- they were not being consistent in their theology! Carl Johnson stated, "The irony of the entire exercise is that the very same arguments they continue to make against the use of instrumental music can be applied fairly to their own practices of individual cups in the Communion and the Bible class arrangement of edifying the Body of Christ." Johnson has indeed spotted the obvious flaw in such legalistic "reasoning" from biblical silence. Sadly, he has failed to perceive that same flaw in much of his own theology. Ironic indeed!!
Let me close this rather brief post-vacation reflection by expressing my sincere thanks to each one of you who wrote stating you would keep Shelly and me in your prayers during our 2500 miles of driving through several states, and who invited us to stop by along the way for a meal and to meet face to face. Our trip went very smoothly, with no problems at all, and it was most enjoyable. Your prayers helped, and we appreciate you more than you know. Shelly and I feel renewed, and we are ready to face whatever the Lord has in store for us in the weeks and months to come. We know there will be some victories of faith, and we also expect there will be times of trial and tribulation. Through it all, however, we rest assured in the knowledge of your love and support for our work, and in the providential care of our Father. His grace will see us through.
***************************
Reflections on CD
www.zianet.com/maxey/offercd.htm
***************************
Down, But Not Out
A Study of Divorce and Remarriage
in Light of God's Healing Grace
A 200 page book by Al Maxey
Order Your Copy Today
Publisher: (301) 695-1707
www.zianet.com/maxey/mdrbook.htm

***************************
Reflections on the Holy Spirit
A Published Tract by Al Maxey
Order Copies From:
J. Elbert Peters
1701 Jeannette Circle, NW
Huntsville, Alabama 35816
(256) 859-3186
jepeters65@knology.net

***************************
Readers' Reflections
From a New Reader in South Africa:

Bro. Al, I have just found your web site and want to tell you that I am stirred in my heart by your teachings. I rejoice in the simplicity and ease of understanding contained therein. Many thanks, and may God continue to bless you.
From a New Reader in England:

Hello Bro. Maxey, Please subscribe me to your weekly Reflections. I study and totally believe in the Bible as the divine inspired Word of God. God willing, your articles will help to inspire me to a further appreciation of all that God has done and will do for us, especially in these last days. Maybe during my travels we might meet up!! Many thanks!
From a New Reader in Tennessee:

Brother Al, Please add me to your mailing list for Reflections. I have recently discovered your web site and am interested in what you have written. My Christian school and community are dividing, and many are being hurt by the very things you are exposing in your writings.
From a New Reader in Florida:

Dear Brother Al, I have just finished reading your recent article: "The Split-Second of Salvation: Is it Imperative for Us to Perceive the Precise Moment of God's Acceptance?" [Reflections #348]. Dr. --- ----- was kind enough to forward it on to me. I found it fascinating, as I had been asking this very question!! I am a former member of what I now see to be a very legalistic Church of Christ in the Miami area. Thanks for your study.
From a New Reader in [Unknown]:

Hello Brother Maxey, I found your web site and have been browsing through it. I really like your Reflections -- not because they tell me what I want to hear, but because they appear to present an unbiased approach to the Scriptures. I had long been skeptical of Churches of Christ before, and sort of had this stereotypical view that they were extremely cultish and legalistic. I grew up in a Baptist church, but have decided to remain a Baptist no longer. I've grown extremely weary of denominations, and I really just want to find a church that presents Scripture in an unbiased manner without it being pervaded by tradition ... just as you are doing.
From a New Reader in [Unknown]:

Dear Mr. Maxey, I am a devout Catholic, but enjoyed very much your article "Grace and the Caveman: Pondering the Parameters of Divine Acceptance of Human Response to Available Light" [Reflections #158]. A friend mailed it to me when I was pondering the salvation of those that do not know the Gospel. You are very enlightening, and you give your readers much to reflect upon, for which I thank you. I would very much enjoy being placed on your mailing list. Thank you, and may God bless you in your ministry.
From an Elder in Delaware:

Brother Al, A friend just sent me a copy of your most recent Reflections article and I enjoyed it very much. I would like to receive them on a regular basis, if you would be willing to include me on your email list. Thank you very much!
From a Minister in Oklahoma:

Bro. Al, With reference to your request about accounts involving someone dying just before being baptized (in the readers' section of Issue #349) -- several years ago I was called to the home of one of our members whose husband wanted to talk about being baptized. Upon arrival at the home it was obvious the husband was having medical problems. He was having chest pains, and he was also having pain in the left arm -- all of which are signs of a heart attack. We made the decision to bypass the church building, and also the baptism, and go straight to the ER. Later that night the gentleman died. For many years I questioned that decision, but for a number of years now I have believed that all is well with that man, and I look forward to seeing him in heaven!
From a Minister in Tennessee:

Brother Al, G. K. Wallace was preaching in a congregation one time and announced that he was taking a two week vacation. One old sister -- you know the kind: face all scrunched up -- came up to him and said, "Bro. Wallace, the devil never takes a vacation!" Wallace thought for a few seconds and replied, "Sister, that may just be why he's the devil." Seriously, have a great vacation, Al. We will all await your return with anticipation. If you get out our way, we would love to have lunch with you.
From a Minister in Florida:

Brother Al, As usual, "Lord's Supper Meditations" [Reflections #349] was another good, thought-provoking article. Where I worship we enhance the observance of the Lord's Supper by having a PowerPoint presentation. When the Lord's Supper begins, passages that have to do with Christ's instituting the Supper are put on the screen. Then, when the fruit of the vine is served, the words of a Communion song are shown. As the congregation is finishing up the partaking, one of the song leaders, from his seat, begins leading the song that is shown on the screen, and the congregation joins in the singing. Of course, we have the traditional "before the Communion" song as well. Many of our visitors from other congregations, who are used to a more traditional observance, comment about how more meaningful this has made the Lord's Supper. Before we started this practice it seemed that the observance of the Lord's Supper had become little more than a mere formality. We are now thinking about other things we can do to enhance the service. Keep up the good work of challenging our thinking.
From a Reader in California:

Uh oh, Bro. Al ... I guess I am going to be suffering from that annual malady: "Reflections withdrawal." I'll just have to go review your web site for my weekly dose of Reflections while you and Shelly are on vacation!! Although, in this three week absence of your articles I'm sure that there is much rejoicing amongst the legalistic patternists!!
From a Reader in California:

Bro. Al, For you and Shelly, may this time away be one of renewal of strength and courage!! And may you return "loaded for bear" for the many future Reflections you will write. I've never met either of you, but I feel we are kindred spirits. Please be safe and be well during your R&R, and may God bless you always. Nurses don't get enough vacations, and I could surely use one right now!!
From a Reader in Oklahoma:

Brother Al, I have long felt that we have failed to give the Lord's Supper the attention that it deserves in our assemblies. It seems we invent ways to push the plates and the cups through the congregation as fast as possible so as to get it over with -- after all, we want to get to the restaurant before the Baptists. Those assemblies I have personally found to be most spiritual are those where proper time and reflection are given during the Communion. What is the hurry?!
From an Elder in Missouri:

Bro. Al, I agree with you. I too have heard far too many "table talks" that spoke of everything but the Lord's sacrifice. I have also heard complaints about a song in the middle of the Communion -- one elder informed me: "You cannot do two acts of worship at the same time!" I told him that I hoped he was wrong, since I often pray when singing, or sing when studying. I would hope that we are praying at the same time we partake of the bread and wine (as well as meditating), so why not sing also (which is often just a prayer of thanksgiving or praise set to music)?
I would encourage all the readers to carefully and prayerfully examine my study of this very issue from three years ago: "Mixing Acts of Worship: Does Supper + Song = Sin?" [Reflections #199]. --- Al Maxey
From a Reader in Texas:

Brother Al, May God bless you as you continue to help free Christians from the legalistic, patternistic way of looking at everything. I try, but at 69 years of age my brain is somewhat foggy, and I just don't have the gift of explaining things in the brilliant way that you do. Al, I appreciate all your dedication, and also the fact that Shelly stands by you in this most needed work of yours! You both have my appreciation and love. Thanks again so very much for all that you continue to do for the cause of true unity among us all by showing us that there can be allowable differences among us without all the judgmental condemnation from those who would be factious.
********************
If you would like to be removed from or added to this
mailing list, contact me and I will immediately comply.
If you are challenged by these Reflections, then feel
free to send them on to others and encourage them
to write for a free subscription. These articles may all
be purchased on CD. Check the ARCHIVES for
details and past issues of these weekly Reflections:
http://www.zianet.com/maxey/Reflect2.htm