REFLECTIONS
Articles Archive -- Topical Index -- Textual Index


by Al Maxey


Issue #714 ------- February 13, 2017
**************************
The way to bliss lies not on beds of down,
And he that has no cross deserves no crown.
Francis Quarles (1592-1644)

**************************
The Old Rugged Cross
George Bennard's Beloved Hymn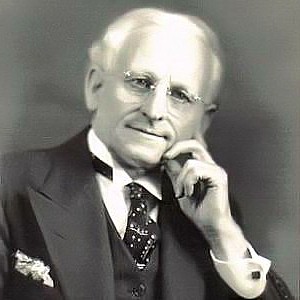 Many disciples of Christ Jesus might be surprised to learn that the word "cross" (Greek: "stauros") only appears 28 times in the Bible (all within the pages of the NT writings), and that close to half of those passages use the term "cross" figuratively, rather than of the actual cross upon which Jesus was slain (e.g., "He who does not take up his cross and follow after Me is not worthy of Me" - Matthew 10:38). We also find the apostle Paul (who uses this word 10 times in his writings) speaking of those who "live as enemies of the cross of Christ" (Philippians 3:18), who by their lives of compromise seek "to avoid being persecuted for the cross of Christ" (Galatians 6:12). In contrast, Paul vowed to faithfully proclaim "the message of the cross" (1 Corinthians 1:18), "not with words of human wisdom, lest the cross of Christ be emptied of its power" (vs. 17).
The verbal form of this same Greek word is "stauroo," which is translated "crucify; crucified" (this verbal form of the word appears just under twice as many times as the noun form, with most of the occurrences found in the four gospel records). The cross of Jesus Christ, and the event that occurred there, is without doubt one of the central themes of the Gospel. In fact, our Lord's crucifixion on a cross was predetermined by God: His Son was "delivered up" to be crucified "by the determinate counsel and foreknowledge of God" (Acts 2:23, KJV), a fact Peter declared during his sermon on Pentecost. This gift of grace was also mentioned in ancient prophecy, as Paul points out in Galatians 3:13 ("Christ has redeemed us from the curse of the law, having become a curse for us - for it is written, 'Cursed is everyone who hangs on a tree'"), and also as Isaiah declared in his prophecy of the Suffering Servant: "He poured out His life unto death, and was numbered with the transgressors; for He bore the sin of many, and made intercession for the transgressors" (Isaiah 53:12). Little wonder, then, that the cross has always been a prominent feature of the Good News we share. "For I resolved to know nothing while I was with you except Jesus Christ and Him crucified" (1 Corinthians 2:2).
Little wonder also that the cross of Christ is featured quite frequently in prose and poetry, in plays and movies, and in the hymns of the church. Not a Sunday goes by where those assembled are not called to reflect upon Christ and the cross, whether that be in the observing of the Lord's Supper, or in classes and sermons, or in our singing. Many of us know by heart the words of such classic hymns as "Kneel at the Cross" ... "When I Survey the Wondrous Cross" ... "Must Jesus Bear the Cross Alone" ... "Lead Me to Calvary" ... "Jesus, Keep Me Near the Cross" ... "Burdens are Lifted at Calvary" ... "Beneath the Cross of Jesus" ... and countless others. Perhaps one of the most beloved hymns featuring the cross, however, is "The Old Rugged Cross."
On a hill far away stood an old rugged cross,
The emblem of suff'ring and shame;
And I love that old cross where the dearest and best
For a world of lost sinners was slain.


O that old rugged cross, so despised by the world,
Has a wondrous attraction for me;
For the dear Lamb of God left His glory above,
To bear it to dark Calvary.


In that old rugged cross, stained with blood so divine,
A wondrous beauty I see;
For 'twas on that old cross Jesus suffered and died,
To pardon and sanctify me.


To the old rugged cross I will ever be true,
Its shame and reproach gladly bear;
Then He'll call me some day to my home far away,
Where His glory forever I'll share.


CHORUS:
So I'll cherish the old rugged cross,
'Till my trophies at last I lay down;
I will cling to the old rugged cross,
And exchange it some day for a crown.

What a beautiful and moving hymn! Both the words and the music, the thoughts and the melody, inspire us and uplift us. Our hearts break at the price Jesus paid to atone for our ... for my ... sins, but our hearts also rejoice that "There Was One Who Was Willing" to go to that cross, and that on that cross "Jesus Paid It All" for you and for me. Yes, "He paid a debt He did not owe; I owed a debt I could not pay. I needed someone to wash my sins away. And now I sing a brand new song: 'Amazing Grace.' Christ Jesus paid the debt that I could never pay" ["He Paid a Debt"]. Our hymns are filled with praise and thanksgiving to the One who paid it all that we might live (see: Reflections #152 - "Paying the Debt for Our Sin: Was the Crucifixion of Christ on the Cross Total or Token Payment for Sin?!"). Thus, each day of my earthly journey I will indeed "cherish the old rugged cross ... its shame and reproach gladly bear," until that long awaited day when He will call me "to my home far away, where His glory forever I'll share!" The Old Rugged Cross is a classic; known and loved around the world. In fact, "it is generally conceded to be the most popular of all twentieth century hymns" [Kenneth Osbeck, 101 Hymn Stories, p. 255]. A poll taken by a national radio network in 1938 revealed that this hymn was "America's most favorite song." But, what do we know about the person who wrote it? And what was the motivation for writing this particular hymn? Perhaps a bit of background information will help us to appreciate this work all the more whenever we sing it in the future.
Both the words and the music were written by George Bennard, who was born in Youngstown, Ohio in 1873. He was one of six children born to George and Margaret (Russell) Bennard, who had immigrated from Scotland. When George, Jr. was just a small child the family moved to Iowa, where his father owned a tavern. When the tavern burned to the ground, George, Sr. went to work in the coal mines. Tragically, he died in a mining accident at the age of 49, and the young George, Jr. (who was only 16) was forced to abandon his schooling and go to work in the mines to help support his mother and siblings. Six years later, at the age of 22, George attended a gospel meeting conducted by members of the Salvation Army in Canton, Iowa. He was so impressed by what he heard that he did not hesitate in giving his life to Christ. About this same time he met and married Araminta Statler (1871-1941), and a couple of years after his conversion he and his wife joined The Salvation Army, where they served as brigade leaders within this organization for over a decade. They also conducted revival meetings throughout the Midwest. In time, George decided to "go out on his own," and he was ordained an evangelist with the Methodist Episcopal Church, where he and his wife became highly respected for their revival meetings, especially in the states of Michigan and New York, as well as parts of Canada. It was while preaching the gospel in Michigan, however, that something happened that led to the writing of the hymn "The Old Rugged Cross."
George Bennard was not a big man physically (a friend would later write, "I remember him as quite a short man: about 5 foot tall, with gray hair"), and on occasion this would lead some to try and bully him during his evangelistic meetings. Indeed, even after the writing of his most famous hymn, there were critics who attacked him ... as well as attacking the hymn. Some called it "culturally irrelevant." Others said it placed undue emphasis and worth on the cross itself, rather than on Christ Jesus. Some especially hated the phrase in the chorus, "I will cling to the old rugged cross," as they felt the words "cling to" suggested a greater love for the cross than Christ (somewhat reminiscent of Obama's mocking rant in 2008 against those who "cling to guns or religion"). In fact, Frank C. Huston wrote a hymn titled "The Christ of the Cross" that appeared in the 1938 edition of the Methodist Hymnal (along with Bennard's hymn) that clearly attacked "The Old Rugged Cross." The third verse of Huston's hymn reads: "Let others who will, praise the cross of the Christ; The Christ of the cross is my theme. For though we must cherish the old rugged cross, 'Tis only the Christ can redeem." Such attacks certainly weighed heavily on the heart of George Bennard.
In late 1912 to early 1913, he was conducting a meeting in Albion, Michigan (where he and his wife resided during the times they were not on the road holding evangelistic revivals). Several young people began to heckle him incessantly as he preached the Good News, which greatly disturbed and discouraged Bennard. As he reflected on this personal abuse, as well as their disrespect for the Gospel itself, he thought about the sufferings of the Savior, and how Jesus too was despised by the world for the good He sought to do. If Jesus was willing to suffer that "shame and reproach," then George Bennard determined he would do so as well. And he would do so until the Lord called Him home, where he would exchange that cross ("the emblem of suffering and shame") for a crown! After all, Jesus Himself informed us this would be our lot if we followed Him: "If the world hates you, keep in mind that it hated Me first" (John 15:18). "Remember the words I spoke to you: 'No servant is greater than his master.' If they persecuted Me, they will persecute you also" (John 15:20). "They will do such things because they have not known the Father or Me. I have told you this, so that when the time comes you will remember that I warned you" (John 16:3-4). "In this world you will have trouble. But take heart! I have overcome the world" (John 16:33).
Any man, woman or child who has ever taken a stand for the Lord, and for Truth, knows from personal experience the hurt and frustration felt by George Bennard. This is further compounded when the source of these attacks is one's own fellow disciples. Like the pearl, however, which is something beautiful that has its origin from an irritant, Bennard turned his negative experience into something positive and beautiful. As he contemplated that wooden cross, which in itself was an implement of suffering and death, and certainly nothing beautiful, he realized that what Jesus accomplished on that cross led ultimately to our redemption. It was this he sought to convey in the hymn that his own abuse, and his reflection upon the Lord's abuse, led him to write. "As Bennard contemplated these truths, he became convinced that the cross was more than just a religious symbol, but rather the very heart of the gospel" [Kenneth Osbeck, 101 Hymn Stories, p. 255]. Years later, he would recall, "I seemed to have a vision: I saw the Christ and the cross inseparable."
To make a long story short, it did not take long for this hymn to spread among Christians in Michigan, then the nation and the world. The famous evangelist Billy Sunday made it a part of his nationally broadcast radio show. By 1939 over 15 million copies of the hymn had been sold, yet Bennard had sold the rights to this hymn not long after publishing it to Homer Rodeheaver (who was Billy Sunday's song leader) for just $500 (although he would be paid $5000 years later when the copyright was renewed). For George Bennard, it was not about money, however. He was noted as a very "humble and sincere" man; a guitar player who was "a persuasive speaker and sharp dresser," but not interested in earthly gain. He wrote some 350 other hymns during his life, but none ever gained the acclaim or popularity of "The Old Rugged Cross." Bennard would later establish a publishing firm known as the Bennard Music Company, as well as a gospel tract ministry. His wife died in 1941, and in July, 1944 he married Hanna Dahlstrom (1891-1977), who was his accompanist during his evangelistic meetings. They retired to Reed City, Michigan, where on October 10, 1958, as the result of a severe asthma attack, this great servant of Christ "exchanged his cross for a crown." His funeral was attended by hundreds of people, including 25 area pastors. And, yes, there was a moving organ rendition of his hymn "The Old Rugged Cross." George Bennard was 85 when he passed from this life. May he rest in peace IN HIM until that great day when we are all called home!
***************************
Specials for Readers
2017 Book & CD Offers
Click on the link above for a listing of the
books and topical studies and audio sermons
and new Bible classes by Al Maxey, and for
information on how to order these items.

***************************
Readers' Reflections
BIBLE SYMPOSIUM -- I would like to put in a good word for an upcoming event here in my home state of New Mexico. The fourth annual Angel Fire Bible Symposium will be held at the Community Center in Angel Fire, NM from July 20-23 (Thursday thru Sunday). This is an annual gathering of disciples for the purpose of in-depth study and reflection on some very challenging matters facing our faith-heritage. It is a ministry founded and facilitated by John W. Smith of Lubbock, TX. I would encourage you to check out his web site at: www.johnwsmith.com. In an email John sent out on January 4, 2017 he informed his readers of the theme for this upcoming event. The choice of that theme was motivated by a letter he had received in 1987 from a couple who were struggling with leaving a very legalistic Church of Christ congregation and worshipping with a different denominated group. That couple is now deceased, but their struggle has weighed heavily upon John for years, and he decided to make that the focus of this year's gathering in Angel Fire. This woman indicated in her email to John that she actually feared she might lose her eternal salvation if she and her husband left their little group for another.
In the email to his readers, John wrote (in part) the following: "This dear woman was at a 'crossroads' in her faith because she and her husband were seriously thinking about leaving the local CofC, and there wasn't another congregation with that name in that town. When she said that she feared that she wasn't going 'to make it,' the 'it' was heaven! Her grief and doubts troubled me greatly and caused me to begin praying fervently that God would heal her heart, and give me the spiritual discernment to answer her questions according to His will. Her letter also raised some troubling questions. Why would a person, who was loving, faithful and dedicated to serving God, be having questions about her salvation - not because she had doubts about whether or not Jesus was the Son of God, or about what He had done for her on the cross, or because she had committed some great sin, but because she was considering worshipping God with a different fellowship?! It wasn't the first letter asking those kinds of questions that I have ever received, and it wasn't the last. She was not alone in her doubts and fears. I know there are thousands just like her, who have the same questions, but who are afraid to ask them for fear of being branded. I know hundreds of people who, like myself, still attend a 'Church of Christ,' but whose children, or other close friends and relatives, have chosen to attend other religious groups. They worry and struggle every day with those kinds of doubts and questions, yet they are afraid to say them out loud, or to trust anyone with these concerns and doubts.
"Is it possible there are two different questions in her letter? Is the question, 'Can a person be saved who is not a member of "The Lord's Church" on earth?', and the question, 'Can a person be saved whose name is not on the membership rolls of a religious organization that calls itself the "Church of Christ"?', the same, or different, questions? What is the biblical definition of 'The Lord's Church'? Are 'The Lord's Church' and the 'Church of Christ' the same thing? Those are very important questions, and if you happen to be a person who has asked yourself those questions and would like to be involved in an open, honest, Bible-centered discussion of them, come to Angel Fire, NM on July 20-23, 2017 for the Angel Fire Bible Symposium. You will hear those questions discussed in an atmosphere of open, honest, Bible-centered investigation - and you will not only be 'allowed' to ask questions, you will be 'encouraged' to do so, AND you can feel free to disagree with the answers, and no one will think less of you for doing so." If you would like more information on this upcoming event, you may email this brother at john@johnwsmith.com, or you may call him at: (918) 645-8114.
From a Reader in Georgia:

Brother Al, can I place an order by telephone for some of your materials, and use a credit card to speed up the process of getting these items? Please let me know. I would like to order the complete collection of your Reflections on CD ... your 2014 PowerPoint Sermons on CD ... your two CD set of MP3 recordings of your class on 1st & 2nd Peter titled Encouragement for the End Times ... and your two CD set of MP3 recordings of your class titled The Nature of Man and His Eternal Destiny.
Special Note to Readers -- I don't have the ability to take and process credit card information over the phone, however I do have a PayPal account (which is how I receive the royalties for my books from my publisher, from amazon.com, Barnes & Noble, etc.). Thus, any of my materials (books, CDs, etc.) may be ordered via this method. All one has to do is go to the PayPal web site and follow the directions given there for sending the funds (via their credit/debit card) to my PayPal account (which is: almaxey49@gmail.com - which also happens to be my second email address). You will also need to contact me via email and let me know what items you have paid for and the address to which you wish them to be sent. This is a very simple process. PayPal contacts me as soon as the funds go into my account (which I then transfer to my bank), and I send out the order the same day. It definitely speeds things along. I contacted the above reader and informed him of how to order via PayPal. He placed that order, the funds were received, and the materials were shipped. Very easy and very effective. -- Al Maxey
From an Elder in Pennsylvania:
[This brother came out here to meet me, spending a couple
of days with me; it was truly uplifting to get to know him!]

My friend, I have arrived safely back home! On my trip back I praised our Lord for these past two days with you! You encouraged me, brother, in the best sense of the word: you shared courage with me, and I have embraced it. Thank you, Al, for your hospitality and generous heart. I did not expect that you would set aside from your busy schedule so much time for me! And the prayer breakfast the next morning at Grace Baptist Church was a clear example of how an entire community can be blessed when HE Who unites us is celebrated and honored! I am now refreshed and eager to stand against legalism with the power of the Holy Spirit in humility, gentleness and reverence. May our fellowship choose unity over uniformity, grace over legalism, and trust in the redemptive blood of Christ Jesus over Church of Christ traditions! Gratitude for God's mercy is reflected in the mercy we show to others. Thank you, beloved child of God, for being merciful to me during my stay with you! Also, I have just read, with tears in my eyes, Reflections #713 ("Minister Migration Motivation"), for I was one of those migrating ministers who was raised in a Church of Christ entrenched in legalism, but who struggled to be free in Christ. My family and I finally left this group and attended a community fellowship for 15 years, a group of believers who were free of the judgmental spirit characteristic of too many Churches of Christ. Seven years ago, however, we returned to our faith-heritage (the Stone-Campbell Movement), as we were seeing a lot of movement away from legalism! Thank you, Al, for your encouragement in this. You know my heart, and I am so grateful for your prayers.
From a Reader in Texas:

I want to assure you, brother, that you, through your writings, are having a tremendous impact on a great many Christians around the globe. I have heard from many, in various walks of life, who say they are so thankful that you were able to show them the false teachings of legalism and patternism in Churches of Christ. I know of some university professors who have used your material in their classes, and who have urged their students to go to your online Archives and study your writings. So, there are untold numbers of readers throughout our nation and the world who love you as much as I do. That says something about how God is using you. I'm sure He has His eyes upon you, and is saying, "Thank you for a job well done ... continue on!"
From a Reader in Unknown:

I can relate to the contents of this article you have written ("Minister Migration Motivation"). I used to fill in for ministers in the Churches of Christ until I became "marked" as one who is "now in the denominational world" (and thus discarded from serving in "the one true church"). Why? Because I filled in for an Independent Christian Church while they were between preachers! That pretty well stopped all the calls to fill in at Churches of Christ; when news of what I had done reached certain ears, it was the end of me speaking at a Church of Christ. I then heard, "I am praying for you," which is Church of Christ language meaning one is lost and in need of repentance, for they are now "in the denominational world," and thus eternally damned. Speaking of one-liners, here is one that, when said, reveals that the one speaking is from the Churches of Christ: "I hope I am saved." There is no assurance of salvation with a legalist, because no person can perfectly keep all the regulations: therefore, one cannot be assured of divine acceptance. Consequently, such persons are, in my estimation, some of the most miserable people on earth, mentally speaking. I was there and can speak from experience. The more I tried to make logical sense out of "our" laws, the more confused I became. True, it is disheartening to be "exiled" by your faith-heritage, yet I can now see a rainbow, which was once only a streak of black-and-white. I am glad I was bold enough to take the initiative to think for myself and for being willing to gain insight from others who helped lead the way out of this legalism. Thanks for your efforts, brother, in bravely reaching out to those in spiritual bondage, showing them a better way!
From a Reader in Ottawa, Canada:

I hope all is well with you and your family. I really enjoy the pictures you post on your Facebook page. You are blessed indeed. Al, please never retire from your ministry, for you are a light in the darkness of this sin-sick world ... a light that needs to shine forth. I greatly appreciate your ministry!
From a Reader in New Mexico:

My dear brother Al, I have just now finished reading this latest Reflections ("Minister Migration Motivation"). I feel your pain as you, and others like you, seek to boldly proclaim Truth, while so many in Churches of Christ ostracize you for doing that. I am so sorry; I know it must be hard to bear at times. So, I want to wish you the very best, Al. I love reading your writings, and I believe you are doing a wonderful thing!
From a Minister in Florida:

I just finished reading issue #713 ("Minister Migration Motivation"). My brother-in-law (who is a subscriber to your Reflections) sent it to me. I happen to be one of those ministers who decided to depart the Legal Cover of the Church of Christ shortly after leaving Lipscomb. I have since had a Spirit-led fulfilling ministry. I'll be 75 in a couple of months, and still enjoy shepherding in the Lord's kingdom. I could share many wonderful experiences of freedom and grace in these last 50 years! Please add me to your mailing list for your Reflections. I will enjoy reading and advertising your good message! You remind me (a lot) of the late Jimmy Lovell, who was a "renegade" writer of the 60's and 70's. He wrote simple, but powerful, messages: teaching that "issues," such as support of orphan homes, instrumental music, missionary societies, etc., should never be made conditions of brotherhood or tests of fellowship. In my own counseling ministry, the Lord "downloaded" a statement to me as I sat with a troubled couple who were having marital conflict: "God is very probably not as much interested in judging us for what we decide about any issue, as He is about how we treat each other while we're deciding." Thank you, Al, for your ministry. I'll be looking forward to your future Reflections.
From a Reader in North Carolina:

"Minister Migration Motivation" was a very timely article for me, because lately I have been thinking a lot about my own "exodus" from the Churches of Christ. I speak of it frequently to the members of the church I now attend (United Methodist), and, surprisingly, many of them have similar stories to tell of what I have come to call "deliverance" from legalism. It is refreshing to fellowship with grateful sinners who have been blessed by God's mercy and grace! There are two statements you made in your article that I especially like. The first is: "I no longer preach a party or position, I preach a Person! I fellowship, and call 'brethren,' ALL who are in Christ by grace through faith. I will never again seek to bring people to 'my faction,' but rather to 'His Family'." This is beautiful, Al. One of my favorite characteristics of Paul was his bold honesty about himself. When he said, "we preach Christ crucified" (1 Cor. 1:23) and "I determined to know nothing among you except Jesus Christ and Him crucified" (1 Cor. 2:2), he was saying, in a sense, that we spend so much time talking and fussing and bickering about religious stuff that we miss the crux of the whole matter: Jesus on the cross, and what His death and resurrection mean to the world. The second statement of yours that I really appreciated is: "Find your place and serve with all your might. Whether He calls you to stay or leave a congregation or denomination is really not that relevant. Either way, you are called by Him; and, either way, you have answered His call." I felt that call many, many years before I answered it, and I will be grateful until my dying breath for God's deliverance. I believe I have now truly found my place, and while service is often difficult, I am honored to serve in His name. Blessings on you, my brother!
From a Reader in Kentucky:

I really enjoyed your last Reflections on why ministers "migrate" away from Churches of Christ. As I read it, I almost became paranoid: thinking that you might be reading my mail, or somehow watching me, for it described my own journey out of full-time ministry!! I now do secular work, while preaching part-time for three small congregations. I feel I am now doing my best ministry ever, and they are glad to have us there. I can teach what I believe, and don't have a full-time paycheck dangling over my head. It's been great.
From a Missionary in Peru:

Thank you so much for your recent Reflections. You probably know more than just about any man on planet earth how hard it is to shift in people's minds their perceptions on tradition! Yet, on the other hand, you seem to be successfully opening the hearts and changing the minds of many within your own denominational setting. You no doubt made the right decision to stay and fight for Truth over tradition within your denomination, but not all are as gifted as you, or as able to tolerate the abuse of critics. Perhaps for the majority who have to listen to and face such people every week in their churches, it is safer to run to the hills and find a more loving and grace-filled congregation. But, some do need to be bold, as you are, sticking their heads out of the trenches and fighting the Lord's battles on the front lines. If everybody remains silent and passive, the stranglehold of the traditional doctrines/dogmas will continue to hold sway.
From a Reader in Tennessee:

Brother Al, thanks for your ministry!! And thank you for not "leaving." You are a blessing! Grace and peace to you.
From a Reader in California:

I've not written in a while, but this latest article ("Minister Migration Motivation") resonated with me on several levels. While I did not stop preaching, nor did I leave the Churches of Christ, over any of the three motivations given, nevertheless I was frustrated by them (and that was in a rather progressive, grace-oriented congregation). My heart goes out to those men and women trying to navigate through the waters of tradition and sectarianism. I recently saw on Patrick Mead's Facebook page that he has been communicating with a number of preachers who are at the end of their rope, and who are either wanting to leave or being asked to leave (or worse: forced out). One of those men is a dear friend of mine. I always appreciate your writings and research. Love you, brother!
From a Reader in Texas:

In your article you wrote that too many within our faith-heritage "typically defer to tradition over Truth!" I am reminded that after being initially angry with my fellowship because they always do indeed seem to defer to tradition, I realized that the basis of my anger was something else entirely. Not only do we defer to tradition, but we proclaim and promote our traditions to be "the right way" among our youth, instead of boldly declaring tradition to simply be "tradition," and NOT the "right way" (as though our tradition IS Truth). By not teaching that other traditions are just as acceptable as our own traditions, we place the burden of bearing the fallacy of "tradition AS Truth" upon our children for another generation. How nice it would be if our leaders would remind us from time to time, as you are doing, that our singing acappella (for example) is practiced not because singing with instrumental accompaniment is sinful, but rather because this is simply our heritage of tradition: a tradition we choose to continue!
From a Reader in Colorado:

I don't have the gift of writing beautiful, well-written thoughts. But, I can say that I appreciate your dedication to finding and teaching Truth to those of us who have had our spirits bogged down with legalistic teachings our whole lives! I'm 65 years old, and I finally have come to realize that my salvation is not tied up in getting every single thing in my worship or understanding of Scripture "just right." It's all about my own personal relationship with my Savior! I now feel so FREE! I had been told by our church that it was wrong to join hands with those in "denominations" to do benevolent work in our community, for those people embraced "false teaching." I left that church of my heritage! I now feel such a sense of community with these other Christians here in my small town who are, like me, simply seeking HIM. Al, your writings have helped me so very much in finding this freedom. The teachings of my former church made no sense at all, and I rejoice that they are now behind me! I know that I will never get everything "right," but I also know that Jesus loves me, and that His grace covers me! I feel a passion for Him like I've never felt before. Praise God! I am praying for you, brother, and for your continued efforts to teach Truth as best you understand it. I thank God for you, Al Maxey!!
From a Reader in Oklahoma:

It is not just ministers that find themselves in this pickle! I know, for I am one of them. There are many of us "in the pews" who have become free of the confines of legalism, and we do not hold with the tradition (preached as Truth) that flows from the pulpits every Sunday. However, due to circumstances of advanced age, infirmity, or a number of other reasons, we are unable to leave the congregations we are in and go somewhere else. It is frustrating as all get out to have to listen to the garbage preached week after week! The fellowship of the brethren there, however, even of those who are still in bondage to legalism, is the only reason I am able to endure it! Keep up the great work!
From a Reader in Georgia:

I'm sure there are preachers who have had uneventful ministries, but I just can't imagine that there are many. Sharing Truth has never been something that typically reaps a harvest of praise and adoration from those who most need to hear it. I was reminded, while reading your latest Reflections, of those prophets and teachers mentioned in Hebrews 11:36-38, and the sufferings that came upon them because of their testimony. I once talked with a missionary who said that the preaching schools in his particular country were receiving a lot of men who wanted to be preachers and to start new congregations, in spite of the severe physical attacks on those who sought to do the same in that country in the past. I was somewhat astonished that men would welcome the opportunity to do something that brought persecution, torture and death. I asked how this could be. This man said that each of those men had had a personal encounter with Jesus: they had been called by Him. I can't imagine anyone facing the difficulties of being a minister of Truth without this encounter and experience. Like Paul, once you get knocked off your ... uh, donkey ... and blinded by the light of Truth, there is no going back, no matter the cost. Thank God Almighty for men of character and conviction whom God has chosen to shed forth the light of Truth into the darkness of evil (and even tradition). Love you, brother! You are a constant encouragement to me. Keep on shining the Light!
From a Minister in Texas:

Al, thanks for the thought-provoking article this week. I especially appreciate the perspective of Sean Palmer in his article (to which you referred). I am always interested in the reader comments that appear under such articles. After reading the comments about Sean's conclusions, which appeared under his article on his web site, I was amazed at how some "Christians" continually decry the opinions of others when those views vary from the traditional "party line." I believe ministers should work within congregations to help the members widen their perspectives associated with traditions and Truth. Some do indeed equate tradition with Truth, and our folks are often fixated on defending traditional things, while refusing to consider that what they have been taught just may be wrong! I consider my ministry to be one of giving people another way to view their long held traditions so that they can grow and mature. We should be able to share different perspectives with our members without being rhetorically labeled "progressive," "change agent," etc. Pepperdine hosted a "webinar" last week on the state of preachers in our modern society based on Barna research. Things will change with the millennial generation. Our traditions will not stand the test of thinking people who want to hear about Jesus and God without having to hear about what our great-grandfathers thought about them! They want to experience not just the idea of God, but the reality of God in their lives, and they are expecting us to show them that reality. It will not be about theology for them; it is about walking the walk of social justice, human rights, saving the planet, and other things that may prove to be challenging for the older generations. Perhaps for us older folks, the turn to practical Christianity is a good thing! My point is simply that moving closer to the real Lord's church in this world often involves moving away from our beloved buildings and traditions, and nearer to a fresher vision of what RIGHT looks like in our world in daily living. Maybe it is time for a revolution in our theological thoughts and practices. Maybe a future Reflections on how the Lord's church will look in the future is in order?! Thanks, as always, for listening and providing food for thought. Blessings in your work this year! PS - we are planning a trip to New Mexico in a few months. I would love to stop and talk with you, if you have the time!
From a Minister in New Zealand:

The testimony of the apostle John is something our modern day religionists would do well to give heed to. When John wrote his gospel account, particularly noting John 3:16, he wrote as one who had experienced firsthand the teachings of Jesus. He had walked with Jesus, talked with Him, ate with Him, experienced His signs; he had lived through the historical events depicted in Acts, lived in Jerusalem and Ephesus, and even was exiled on Patmos. He was probably the youngest apostle chosen, and was the oldest at his death. Thus, when he wrote, he wrote from personal experience, as well as being guided by divine inspiration. Therefore, when he wrote John 3:16 (decades after the time when he and Jesus were together) it was never intended to be an incomplete statement that would require religious additions for its fulfillment. Pisteuo (believe) was used by John just under 100 times, and his "formula" was "signs > belief > life" (as in John 20:30-31). John 3:16 was never intended to be part of some "installment plan" for salvation, where we make a deposit and then add other things as we go along (such as baptism in water). The idea from pisteuo he was trying to convey was a belief from the heart resulting in a conversion of our desires, intentions, and will. It is complete and comprehensive in its intent.
It is interesting that John's writings (all of which were written six decades after the time of Christ's earthly ministry) never make mention of "Christian baptism." The only reference to baptism is early in his gospel record in which he speaks of the baptism associated with John the Baptist, and of the historical fact that Jesus and His disciples also were performing baptisms. His primary emphasis, though, was on faith/belief, and that such was complete and sufficient unto LIFE. John did not feel the need to attach any future religious rites to faith/belief, as too many have done over the centuries. If one's life/salvation truly depended on the proper performance of some sacramental rite, and that one could NOT be saved without that rite, one would think that John would have at least made mention of that fact somewhere in his writings which were penned near the close of the first century. He did not, however, and this is a fact far too frequently overlooked or discounted by those promoting a works-based, performance-based salvation. -- Al Maxey
********************
If you would like to be added to or removed from this
mailing list, contact me and I will immediately comply.
If you are challenged by these Reflections, then feel
free to send them on to others and encourage them
to write for a free subscription. These articles may all
be purchased on CD. Check the ARCHIVES for
details and past issues of these weekly Reflections:
http://www.zianet.com/maxey/Reflect2.htm