TEN TEC 555 SCOUT
TEN TEC 556 ARGO
Maintenance and Troubleshooting pages
The NA5N
The NA5N modified Scout (optimized for CW and QRP/QRO)
• Front panel variable TX PWR control, 3–50W.
• RIT (delta f) LED – illuminates when RIT is off zero
• RX and TX LEDs
• CW active audio filter – selectable 500 Hz CW/170 Hz CWN
"NAR" LED illuminates when in CWN mode
• PLL zero-beat detector
"DET" LED illuminates with sidetone 650-730 Hz (offset zero-beat)
"ACQ" LED (acquire) when Scout is NOT in zero beat to RX station
• A few internal mods for quieter IF, less audio gain, removed MIC connector,
bypassed SSB balanced modulator, LLD changes, etc.

A great little CW rig ... works like a champ!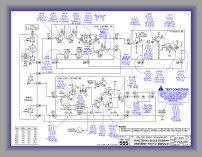 Click image to open .pdf file (5MB)
Troubleshooting Document contains:
• Parts layout – Receiver Control Board
• Parts layout – IF/Audio Board
• Parts layout – Low Level Driver Board
> Plus additional details
• Functional block diagram, with waveforms,
Scout RECEIVE path
• Functional block diagram, with waveforms,
Scout TRANSMIT path
• Some Scout History and Trivia
Misc. production details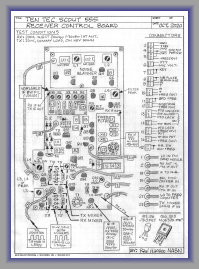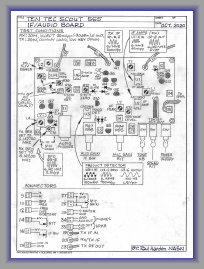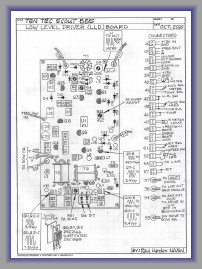 TROUBLESHOOTING DRAWINGS
Functional Block Diagrams
with oscope waveforms
RECEIVE PATH
TRANSMIT PATH
Parts Layout drawings
with oscope waveforms, connector functions, other details
RECEIVER CONTROL
BOARD
IF/AUDIO
BOARD
LOW LEVEL DRIVER
BOARD