If any questions, comments, or changes, please
email NA5N
LINKS:
Updated Nov. 26, 2023
SCORING & SUMMARY SHEETS
Lots of difficulty this year with incomplete Summary Sheets. Many new participants did not ADD UP Zombie Numbers correctly; some were completely blank, or just an email that said "I worked 12 stations," and some in Apple Numbers format I could not convert. Most were corrected by allowing them to resubmit, some did not. If you're not listed, please just email me with the pertinent information from the columns in the results and I will add.
SYNOPSIS
Most participants reported fairly good band conditions on both 20M and 40M, with a few on
15M for plenty of activity. Solar flux was 126 for good propagation. Some of our long-term Zombies pounded brass for many hours to give the newer participants plenty of contacts, and bonus numbers in some cases. We also had quite a few new participants trying a CW contest or their first CW QSOs ever (see Soap Box). And of course, many also discovered the joy of QRP for the first time as they worked coast-to-coast with 5 watts. Welcome to CW and QRP — you all did well.
Most all commented on the fun of copying all those goulish names. That kept us all on our toes (and fun) in anticipation of what goofy name was coming next, often requiring a repeat or two (myself included). The results lists the names each Zombie used on the air. Some real doozies!
Scores are largely based on serendipity of the Zombie numbers and bonus stations worked for a wild spread in scores. Unfortunately, there's no way to measure the fun we all had. Hopefully your fun-meter was at S9 plus whether 3 QSOs or 50. CU next year.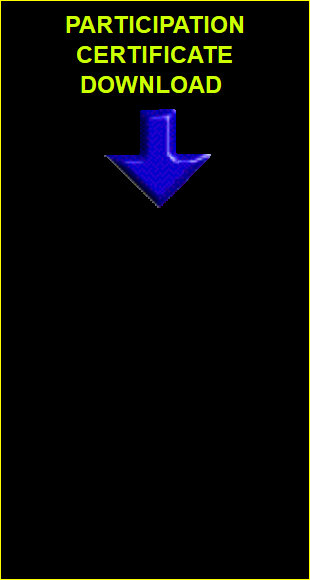 Download the certificate and printout on your printer (no color printer needed). Just fill in your name, call and Zombie # to prove you're a bonafide Zombie by your participation in the
QRP Zombie Shuffle.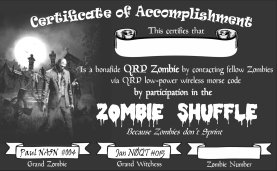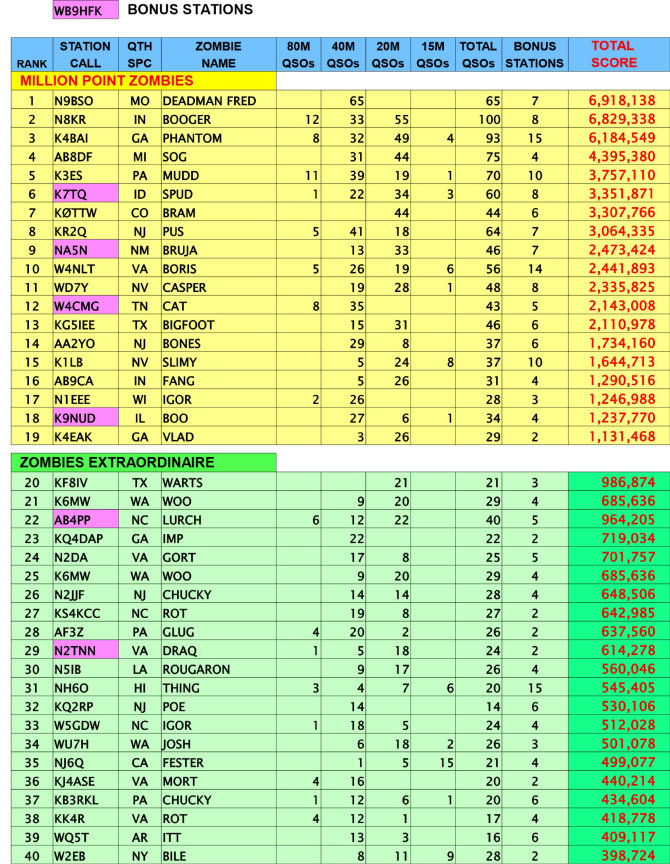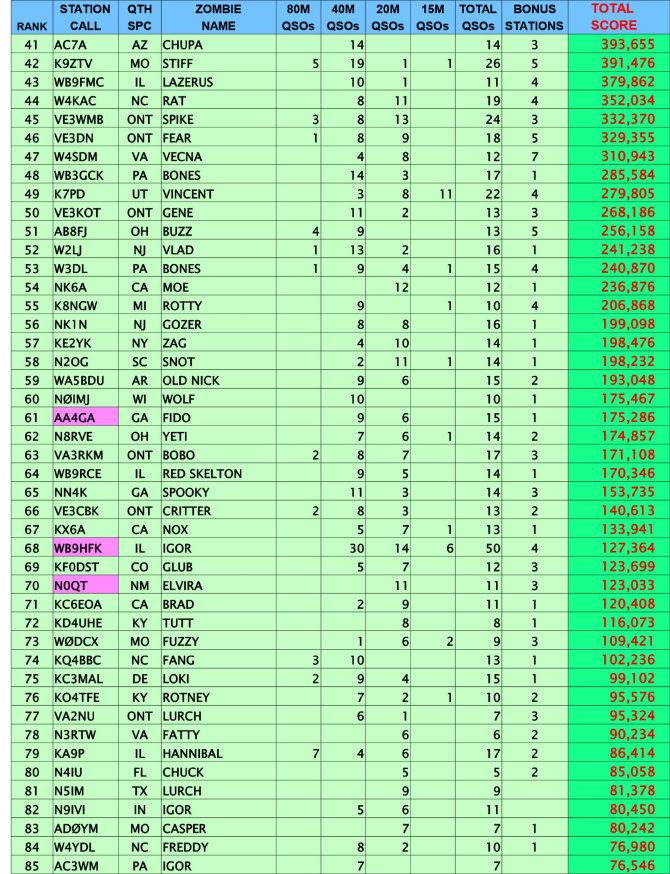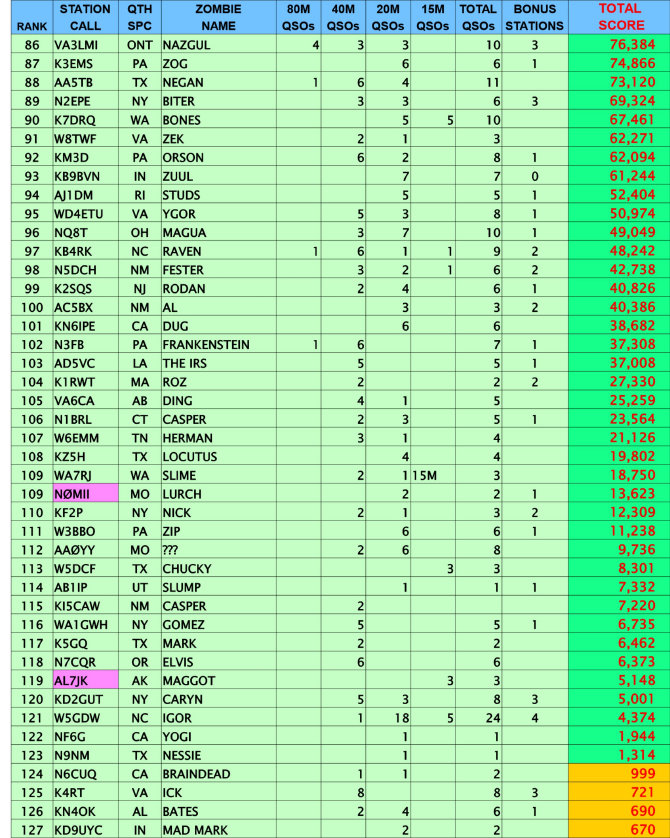 LINKS: