Visit the Rest of The PPDRDG by Returning to the Site Map and Picking Another Page!
The PPDRDG Office of Prying and Censorship Presents
"Postage Stamps of Diego Garcia, Page 5"
Francesco Fantozzi's Collection
This is where we ask for your help! If you have pictures of any postage stamps or other postal stuff from DG, PLEASE send it to be added to these pages.
The REAL BIOT Postoffice - ON THE ISLAND and NOW ON-LINE! For ALL your Postage Needs, Contact:
http://www.biotpostoffice.com/

Fri, 13 Sep 2002 19:49:57 -0700 (PDT)
From: francesco fantozzi <frane_pe@yahoo.com>
Hello: I have sent you an email in the past that I remember, but I wanted to let you know that in the past month I had the possibility to buy 4 stamps at the Central PO of Lima. Some weeks ago I received a big envelope from the BIOT with inforamtion of BIOT stamps. The envelope came with two BIOT stamps but very badly cancelled. I was surfing in your webpage another time. I read that you really needed some more images of stamps. So I send everything I have for you. With the list of available stamps for purchasing from the BPO a letter came too. You can read it below.
"Anybody interested in buying fresh and mint FDC and Stamps from the BIOT should contact: Captain Tony Liva Royal Marines, Assistant Postmaster General, Postmaster General, Post Office, Diego Garcia, Chagos Archipielago, BRITISH INDIAN OCEAN TERRITORY (via Singapore)." Although it says via Singapore, I sent my order and the letter of that answer via the UK. They have a fax number too, 002463703943. FDC are cheap, they cost the same as the single set. !! :-). when my first order (will be 3) arrives from DG (i hope!!) I will send the images of the FDC and stamp sets, and of them you can choose what to add. The date of the letter is not the correct one. I hope this has helped you, regards from Lima, Peru.





francesco fantozzi <frane_pe@yahoo.com>
03 Jul 2003, 09:49:59 AM
hello Ted Morris I wanted to let you know that finaly last week after I think 6 months my order of BIOT stamps arrived. I send you the images as you, Ted Morris, may be interested to put then in your great webapge. They sent me a new list. All FDC from 2000 to 2003 available, but some sets like the butterflies, the sharks, uniforms, and the turtles are incomplete! FDC cost the same as the stamps! also you can read the letter there.
regards
francesco
francesco fantozzi <frane_pe@yahoo.com>
03 Jul 2003, 10:19:42 AM
Second, the Ms that receives your orders, is untrained (still) i think, as she forgot to send me 4 SS and the money (US$15) has been already deducted from my account! You can buy BIOT stamps to http://www.sovereignstamps.co.uk/
I mailed cash, it arrived, the letters didn´t get lost as I was thinking and nobody stole them either, you can mail USPS normal MO and US checks that´s safer.
that´s all
good bye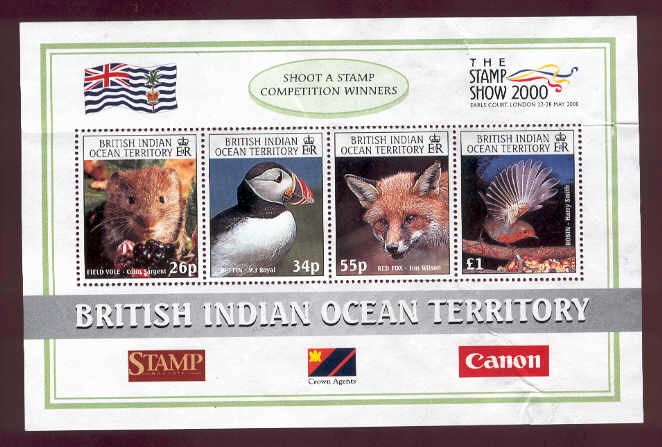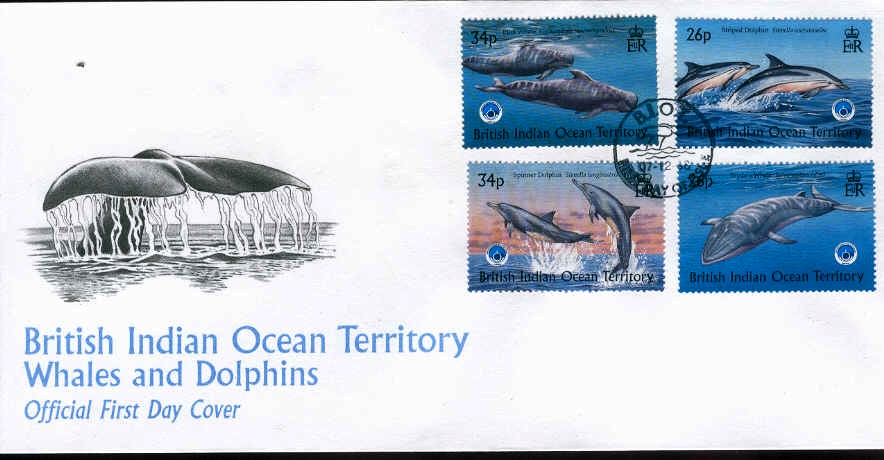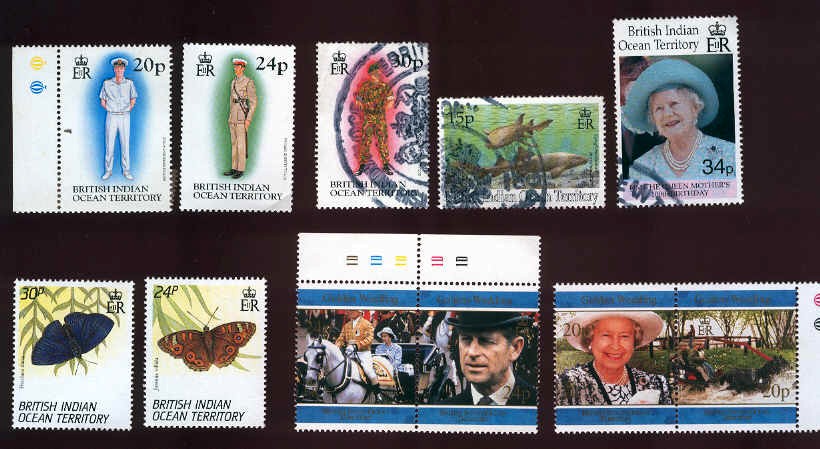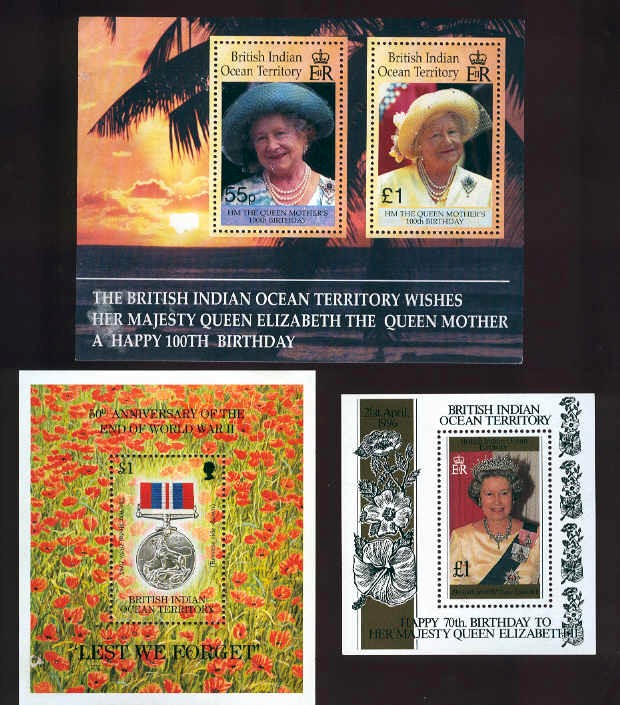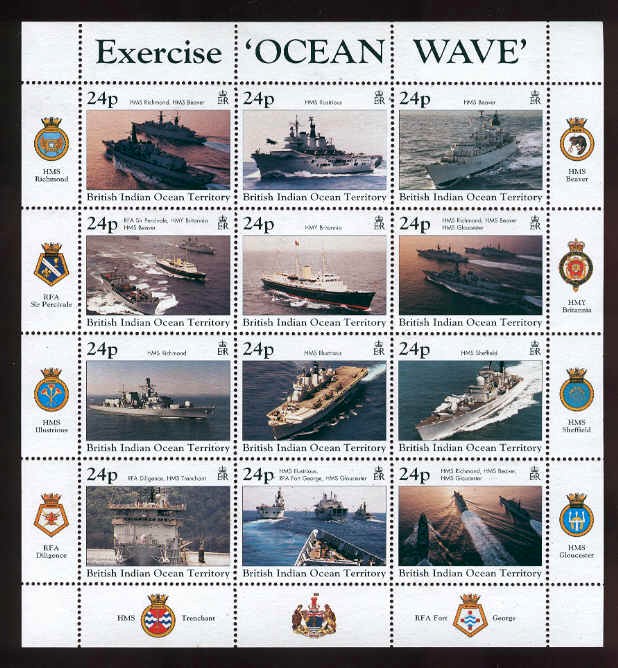 BIOT Postal history publication. NEWS FROM BIOT RECEIVED TODAY
Tue, 25 May 2004 13:12:23 -0700 (PDT)
From: francesco fantozzi <frane_pe@yahoo.com>
To: STEPHEN PENDLETON <SPENDL@peoplepc.com>
CC: easy501@zianet.com
Dear Friends: have just open my mailbox and found a cover from BIOT. Excellent! they have answered my and have sent the stamps they forgot last time. there is a new employee, Dennis Pagaduan. will now investigate who this Dennis is and if he is filipino or british. will talk with my yahoo contacts from diego Garcia. as you can see in the cover stamps were canceled again with the not very official postmark. however it is different as the one used last time which was the Lion & Unicorn and Post Office Diego Garcia. the one used now has two turtles and Post Office. you can also see the postmark with date! 10 May 2004. unfortunately stamps were not canceled with this one. it only took 14 days BIOT to Peru. there is a difference between this las invoice and the other two. the new one has not the Fax number after the address. probably this fax number is not being used anymore. will have to ask. i´m happy to be able to received my stamps that were not included in my last order. altought it took very long to receive and answer i finaly got them. My letter to BIOT was mailed the : April 20th. mail is being received and mailed i think now faster!. Let´s hope that with Dennis Service will be faster and more professional. please contact me for other questions. No new stock list was included this time altought i requested a new one. hope to have informed you and to have helped Stephen with his BIOT Postal Services Research. (by the way, Ted Morris, yoiu might probably be interested with it). i don´t know Ted if you want the images of both Bird SS and the Fish SS. as you have already the Subs. i think it is to easy to scan you images of mint BIOT stamps that can be found anywhere. much more interesting is i think covers mailed from BIOT having BIOT used stamps, that is really hard. you may add to your WB the one i have received and also the Stamps. they keep using that address via Singapore which i do not trust. i prefer to use and all mail is sent by me to: Postmaster General Philatelic Sales, NP 1002, BFPO 485, Diego Garcia, BIOT, United Kingdom. attached with this email: the Cover from BIOT, the letter from BIOT and the stamps well friends, hope that i have helped you
Francesco
STEPHEN PENDLETON <SPENDL@peoplepc.com> wrote:
I regret I don't klnow the fax number. YOu might try one of the BIOT websites. STevePendleton
----- Original Message -----
From: francesco fantozzi
To: STEPHEN PENDLETON
Sent: Saturday, May 22, 2004 6:11 PM
Subject: Re: eBay Item: BIOT Postal history publication (Item #4165403802)
do you know BFPO fax? do you knows the email?
STEPHEN PENDLETON <SPENDL@peoplepc.com> wrote:
Dear Mr. Fantozzi, I am happy that you have received my publication. I hope you find it useful. You along with many of the rest of us have had problems with ordering from the postal system.
Perhaps you can tell me if you have any markings in your collection which I did not mention? If you do I would very much appreciate seeing same. i know the list of American postmarks needs some additions, also I understand the vessel Marie Chouest was a frequent visitor, however I have not seen any items from it. Sicnerely, Steve Pendleton
----- Original Message -----
From: francesco fantozzi
To: STEPHEN PENDLETON
Sent: Friday, May 21, 2004 4:45 PM
Subject: Re: eBay Item: BIOT Postal history publication (Item #4165403802)
Dear Friend, have received my copy and have readen the British Service from 1990 to now. many things are correct and i knew already. like that Post Office is in the police station but not that they had de Red Box. i was informed about that by a friend i had in my yahoo messenger list. it is very easy to have people in you list who lives there. But not everything has been perfect with them as my first and last order i received was mailed incomplete and althought i mail the same day back to them saying they had forgot 4 issues i have never received and answer, i sent a fax in october and did never hear from them so i mailed a new letter last month. hopr to hear a positive answer. i attach you all material about BIOT Post Service i have available. i have receive stamps from BIOT by friendly marines i found in Yahoo. one mailed me stamps but these were mailed from HI and from the other (to who i sent money in Feb) have not receive nothing. i mailed him the envelope he should use for mailing. he seemed very honest and i´m sure he mailed them. i have wait sometimes like 7 month to receive mail from there. you can also read who were receiving order in BIOT, Ms Talimoro who worked for DG21 and had her second job with the british. she however left the island already. and she is the one that forgot to include my stamps. british have an email and i know it, how ever, they do not like to use it for stamp questions and is used for work only. but there is also another email which i had and lost it given to me by the US navy try to get it if you can. the publication is interesting however you forgot to include covers with the £ valued stamps like the one that has Ted Morris in his webpage. when i mail BIOT i never use Via Singapore. i always mail it first to the UK and BFPO 485 NP 1002. the 2 times i have receive mail from there was not cancelled with the regular postmark, like the one Ted Morris has. you can see how. you can see my BIOT stamps in Ted Morris Web page also. 3 are used and others are in Mint condition and all of them cancelled with that not very nice postmark. included my last letter i mailed BIOT authority. first envelope had stamps valued 45p and the last one 34p used for postage, althought envelopes weight 61g and 69g please contact me for more questions
Francesco
STEPHEN PENDLETON <SPENDL@peoplepc.com> wrote:
Dear Sir, thank you very much for purchasing one of my guidebooks on BIOT. I can accept payments by US cash, cashiers check, personal check on a US bank account. Sorry I don't use paypal. Please email your address so I can prepare a copy to mail to you. ALso please inform me if you would like it signed. You can send payment to Steve Pendleton, 3006 Mary Ave. W., Visalia, CA. 93277. You might be interested to know that I am just completing a similar size guide to the Outer Islands of the Indian Ocean-Rodrigues, Agalega, ZES and Iles Eparses. I expect it to be ready in a month or two. Watch ebay.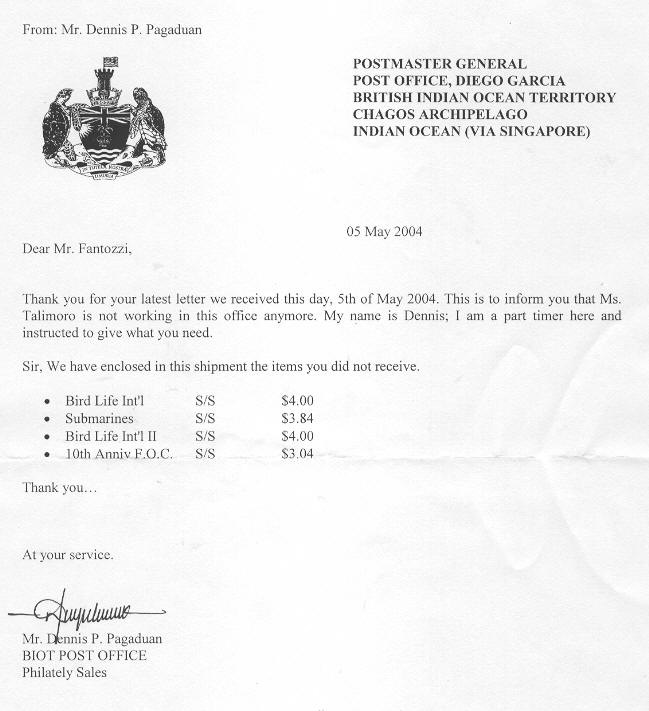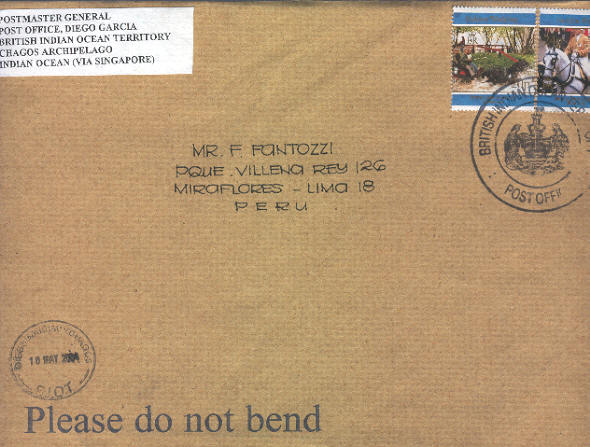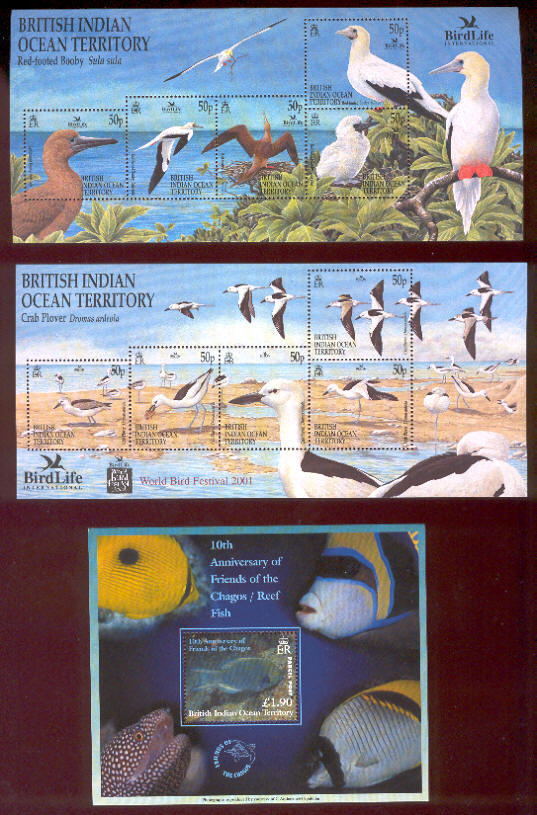 Visit the Rest of The PPDRDG by Returning to the Site Map and Picking Another Page!
Want to use something from this site? See the TERMS OF USE.
This, and everything else I write and every photo I produce is copyrighted by Ted A. Morris, Jr.