Visit the Rest of The PPDRDG by Returning to the Site Map and Picking Another Page!

The PPDRDG Office of Prying and Censorship Presents
"Postage Stamps of Diego Garcia"

See Page 1 | See Page 2 | See Page 3 | See Page 4 | See Page 5

The REAL BIOT Postoffice - ON THE ISLAND and NOW ON-LINE! For ALL your Postage Needs, Contact:
http://www.biotpostoffice.com/


As we all know, the Post Office will only deliver letters to the correct addressee.
So, here's proof that even the B.I.O.T. itself acknowledges my Presidency!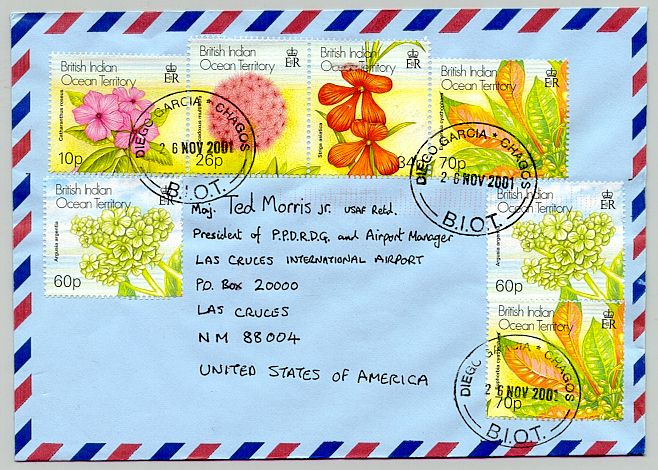 Many, numerous, and varied thanks to David Cox for sending this to me!


Visit the Rest of The PPDRDG by Returning to the Site Map and Picking Another Page!
Want to use something from this site? See the TERMS OF USE.