Where To Find The Basin Range Volcanics Geolapidary Museum and RockShop:
We are located two miles before Rockhound State Park on Rockhound Road (Highway 143)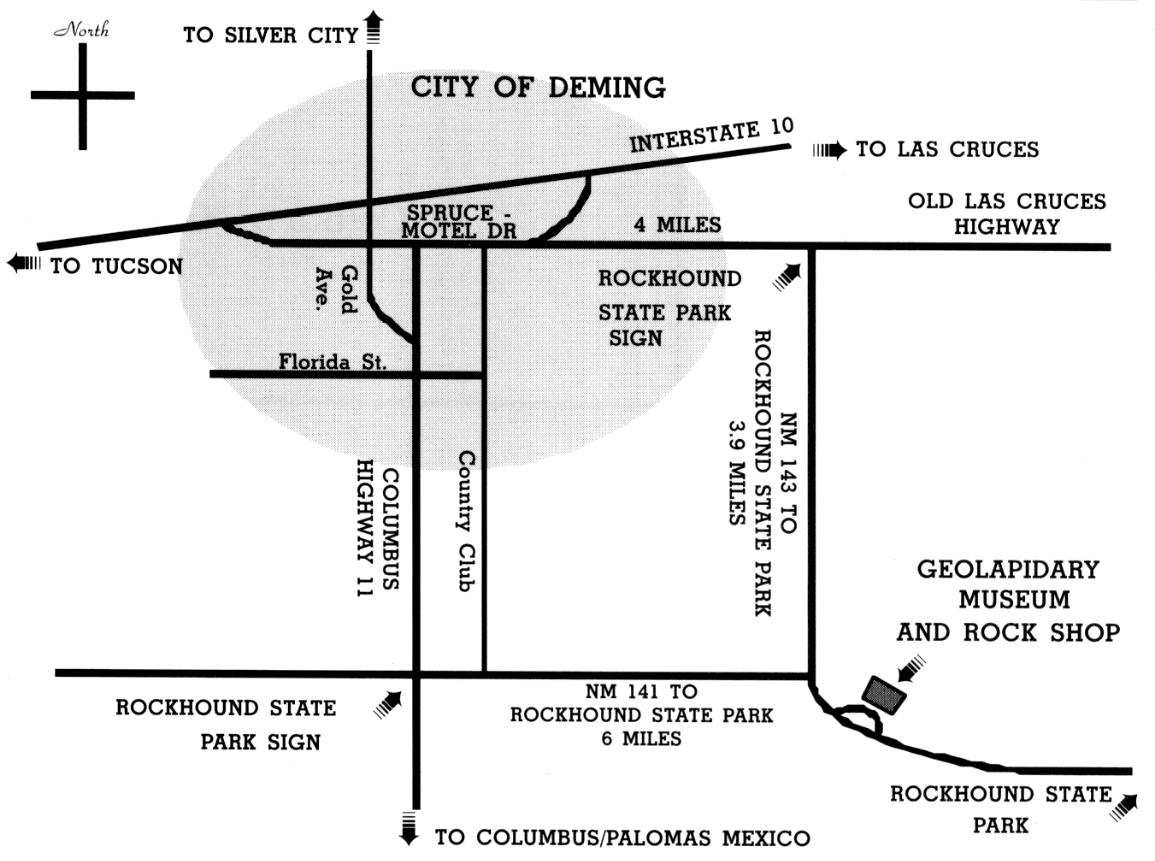 6235 Stirrup Rd SE
Deming, New Mexico 88030
HOURS:
9 am - 5 pm
Closed Wednesdays
ADMISSION FREE
Information on location and origin
is included with every purchase.

---
---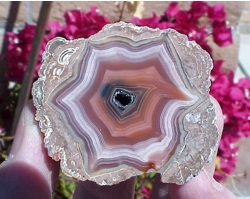 See our display when you visit the Deming/Luna County Chamber of Commerce--
Be sure to visit the Deming Luna Mimbres Museum when you are in our town--



---

Contents:
Home-page of the Basin Range Volcanics Geolapidary Museum
What Are Thundereggs (Lithophysae)?
Where To Find Thundereggs (Lithophysae)
How To Dig Thundereggs (Lithophysae)
How To Determine Proper Orientation for Successful Cutting
The Collection of the Geode Kid
Baker Thunderegg Basics

---

Other Sites on the Net
In the interests of advancing both the art and knowledge of rock collecting, please let us direct you to some other sites on the net by which you may continue your journey--

The Mount Hood Rock Club, Portland, Oregon
Ashwood-Rockstock Coordinator:
The Largest Rock Dig in the Northwest

Bob's Rock Shop
The Rockhound's Resource
---

You can e-mail us at
geodekid@zianet.com

You can snail-mail us at
Basin Range Volcanics Geolapidary Museum

Deming, New Mexico 88030
6235 Stirrup Rd SE
---
---

For more information,
please refer to my book, The Formation of Thundereggs
by Robert Colburn, aka "Paul, the Geode Kid."

---
This web page was created by Carlton J Donaghe and Bill Boomhower
All contents copyright © 1997 Robert Colburn. All rights reserved.