REFLECTIONS
by Al Maxey
Issue #460 ------- October 14, 2010
**************************
Next to the doing of things that deserve to be written,
there is nothing that gets a man more credit, or gives him
more pleasure, than to write things that deserve to be read.
Pliny the Younger {62-113 A.D.}

**************************
God's Powerful Pamphleteer
Rice Haggard: Pastor with a Purpose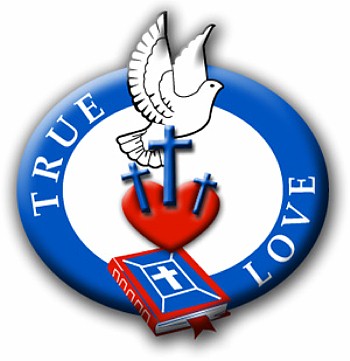 Around the year 1769 (the precise date is not known), Rice Haggard was born in Norfolk County, Virginia. This would be his home for the next 43 years. In the year 1787, at the age of only eighteen, Rice was converted to Methodism, and two years later delivered his first sermon. In the year 1789, when only twenty years old, Haggard was ordained a minister in the Methodist Episcopal Church, as the people recognized early on that this young man had a gift for preaching. Over the next several years this devoted young preacher of the Gospel served congregations in three different counties of Virginia: Bedford, Cumberland and Mecklenburg. Very quickly, however, Rice Haggard came to be greatly troubled by the sectarian nature of the religious world about him, and began to question some of the tenets and traditions of the Methodists.
In 1792, several different ministers began to openly question the authority of Bishop Francis Asbury, as well as his character, and they further challenged his leadership over the Methodists in this area of the country. Led by James O'Kelly, several preachers, including Rice Haggard, made the decision to separate themselves from the greater Methodist Church and form an independent group known as the Republican Methodist Church. On Monday, August 4, 1794, thirty of these "rebel pastors," as a few were now characterizing them, held a meeting at the Old Lebanon Church outside of Surrey, Virginia. The purpose of this meeting was to pray together and study together so as to better discern God's will for them and for His church. Their first order of business had to do with what they would call themselves: by what name would they be known to the world about them? They had previously adopted the name Republican Methodist Church (the term "republican" signifying their "freedom" and "independence"). However, even this name seemed too denominational and sectarian. Finally, Rice Haggard stood before the group, with the NT in his hands, and declared, "Brethren, this is a sufficient rule of faith and practice, and by it we are told that the disciples were called 'Christians,' and I move that henceforth and forever the followers of Christ be known as Christians simply." The proposal was adopted unanimously, and from that day forward they accepted no other name but "Christian," and no other rule of faith or creed but God's Word. Although a good many of these men would later return to the fold of Methodism, Rice Haggard remained true to his conviction that God's will was for His people to be One Body with but One Name: Christian, in honor of the One who had redeemed them.
After the turn of the century, in the early 1800s, Haggard decided to move his family to the state of Kentucky. He was now married to the widow of William Wiles, the former Nancy Grimes. Nancy was the daughter of the late William Grimes, who had served with honor as an officer in the Revolutionary War. Nancy was born around 1772 in Virginia. A fellow Christian minister, Joseph Thomas (known to many Christians as "The White Pilgrim," due to the distinctive white outfits he wore while preaching the Gospel), who had known Rice Haggard quite well, wrote this about him: "He was a man of a sound, deep, penetrating mind, capable of looking over and excusing youthful imperfections, and of judging their probable abilities. Though it was supposed by some that he was an austere, lordly disposed man, yet I found him possessed of every necessary qualification to make him a great, a good man, a Christian." Rice Haggard was also a great writer, and penned a number of pamphlets in which he sought to call people out of sectarianism and into sweet fellowship with one another in One Body. He was convinced that "partyism" was one of the chief curses afflicting the church of Jesus Christ. As a result of his focus and his work, Haggard came to the attention of a number of Christian reformers of that time, including Elias Smith, Abner Jones, and Barton W. Stone (who would later associate himself with the Campbells, which would lead to our own Stone-Campbell Movement).
In April, 1804, Rice Haggard and Barton W. Stone met and quickly formed a very close relationship with one another. Clearly, they shared a significant number of the same convictions regarding the religious climate of the day. Haggard also, at this time, convinced Stone of the importance of adopting the name "Christian," to the exclusion of various denominational descriptives, which he felt smacked of partyism. Just two months later, on June 28, 1804, Stone and his companions broke with the Presbyterians, and released a document known as The Last Will and Testament of the Springfield Presbytery -- see my study of this in Reflections #131. Stone himself admitted later that Rice Haggard had had an influence upon this decision of theirs. Stone wrote, "Under the name of the Springfield Presbytery we went forward preaching, and constituting churches; but we had not worn our name more than one year before we saw it savored of a party spirit. With the man-made creeds we threw it overboard, taking the name Christian -- the name given to the disciples by divine appointment first at Antioch. We published a pamphlet on this name, written by Elder Rice Haggard, who had lately united with us. Having thus divested ourselves of all party creeds, and party names, and trusting alone in God, and in the Word of His Grace, we became a byword and laughing stock to the sects around. Yet from this period I date the commencement of that reformation, which has progressed to this day." Soon after the release of Barton W. Stone's "Last Will and Testament of the Springfield Presbytery," Rice Haggard released (also in 1804) his best known pamphlet (which Stone referred to above): An Address to the Different Religious Societies on the Sacred Import of the Christian Name (Click Here to read this document).
Rice Haggard continued to preach and teach the Gospel of Christ Jesus for the next fifteen years, making circuits into several states!! He died in 1819 at the age of fifty while engaged in a meeting somewhere near Xenia, Ohio. At his request, he was buried in an unmarked grave! Although his name is not as well-known as that of other early frontier reformers, nevertheless he will long be remembered as the man who had a powerful influence on a number of reform movements with respect to wearing the name "Christian" only, instead of seeking to be known by various party names. "Colby Hall and John Neth, while strongly suggesting that Haggard's contribution to the Movement warrants significantly greater attention than it receives, note that his early demise in 1819 ultimately served to deprive Rice Haggard of his standing alongside the Campbells, Stone, and Scott in the Movement's early leadership" [Encyclopedia of the Stone-Campbell Movement, p. 377-378].
Haggard's Powerful Pamphlet
Although there is no real question among historians as to the authorship of the above referenced pamphlet, since several figures of that day clearly declared Haggard to be the author, it is nevertheless an anonymous work! At the head of the rather lengthy work are these words: "Some may, perhaps, be anxious to know who the author of the following pages is, his name, and to what denomination he belongs. Let it suffice to say, that he considers himself connected with no party, nor wishes to be known by the name of any -- he feels himself united to that One Body to which Christ is the head and all His people fellow members." Haggard has summed up in very few words, and yet powerful ones, the very focus of his life's work! Christ died to call us all into One Body; you and I, therefore, ought to be living daily in such a way as to make this calling a reality. It's not brand name loyalty that matters -- it's loyalty to HIS name!! All who are in Him are a part of me! This was the message of Rice Haggard. It ought to be ours as well.
Rice Haggard devotes the first section of his pamphlet to stressing the importance of the disciples of Christ bearing HIS name, rather than the name of some person (Lutheran) or theological position (Baptist). When a maiden marries, does she take the name of her husband or of one of his friends or servants? He wrote, "What would any man think of his wife, if, in word, she acknowledged her lawful marriage to him, but would be called by the name of some of his male domestics? Or she would carry the name of the domestic on her forehead, that is, publicly, by which she might be known; and the name of her husband in her hand, that is, privately; would he not suppose she loved his servant better than himself?" How sad, lamented Haggard, that the name Christian has come to be "almost lost in party names and distinctions." "It is a catholic name," he wrote, "intended to bury all party denominations." "Those, therefore, who take their denomination from His subordinate ministers, pay an extravagant, and an almost idolatrous, compliment to them." Thus, Haggard concluded, "It would, therefore, be iniquity in me to rob Him in order to compliment them." In short, if you belong to Christ, why not proudly wear HIS name?! It was a compelling argument, and was embraced warmly by some of the early frontier reformers. This would result in congregations of devout disciples who chose simply to be known as "Christians," and which in time were characterized as "Christian Churches." After all, argued Haggard (a statement later quoted by Barton W. Stone, as noted above), "the disciples were, by divine appointment, first called Christians in Antioch" (Acts 11:26).
As in the days of the early Christian reformers, so now --- "It is not enough to be Christians, we must be something more." We have, sadly, become "rigid bigots to some party, and the whimsies entertained by that party." Rice Haggard observed, "Unscriptural names are spurious things, being destitute of divine authority; and not only so, but they are divergent, having a tendency to disunite the body of Christ, scatter its sacred members, and cause them to bite, devour, and be consumed one of another." As denominations increased, as well as numerous factions and schisms within them, "new rites and ceremonies were almost continually introduced, until they became too intolerable for a pious mind to bear!" Tradition was usurping Truth; form was elevated above function; religion over relationship!! The saints had lost sight of the Person to whom they were called, and instead were squabbling with fellow spiritual siblings over party positions and personal preferences. Rice Haggard stated, "Hence, each began to explode the opinions of others, in order to extol his own; and that too in non-essentials, in things merely circumstantial. For these were the trifles, about which only they could contend." "They began to introduce human Laws, Rules, Rites, Ceremonies, Creeds, Confessions, Standards."
Haggard, in his powerful pamphlet, made this rather astute observation, "It would take a very accurate historian to tell into how many pieces this combustible matter has rent the body of Christ. One thing I know: wherever non-essentials are made terms of communion, it will never fail to have a tendency to disunite and scatter the church of Christ. It is certainly making the door of the church narrower than the gate of Heaven, and casting away those whom Jesus has received." He went on to make this observation --- "It is indeed not a little surprising that things, which will be granted not essential to the salvation of the soul, should so long have been made terms of communion." When we all appear before the Throne of God, "Will any party attachment avail before the Judge?" That's an excellent question! I can't help but feel the answer is a resounding "NO." Sadly, however, too many within Christendom feel party affiliation to be central to salvation -- "If you aren't one of US, then you are eternally lost." Haggard rightly observed, "Partyism has been the destruction of multitudes of the human race, even without the use of fire and sword." A large portion of his pamphlet is devoted to listing some of the evils of partyism, and his insight into this blight upon the church is phenomenal. Notice the following excerpts, which really speak for themselves:
Partyism "has a tendency to immortalize the name of him who first brought it into being, to give the minds of its members an unhappy bias or prepossession in favor of one party against another, and thus they become bigots --- for they are led to conclude that although others may be partly right, they themselves are altogether so."

These partyists come "to have exalted ideas of themselves, and consequently contemptible ones of others who differ from them. They soon begin to boast of their party, to tell wherein they excel their neighbors." Heated disputes arise, and "it is finite against finite, policy against policy, orator against orator, argument against argument, passion against passion, gendering strife; the contest is never ended, but the war waxes hotter and hotter, and each party is zealous to enlist soldiers into their cause, and to compass sea and land to make one proselyte."

"When the followers of Christ are divided into different parties, and choose to be called by different names, a great deal of the preachers' time and study is spent in inventing and vending arguments to draw persons over to their respective parties." The members "are taught to think lightly of other Christians, who are perhaps better than themselves, and to beware of them as dangerous."

During a sermon, "the preacher rises and exhibits a few things respecting the first principles of religion, which most of them have long since learned by rote ... Then, instead of turning to the right and leading them all into the marrow and fitness of the Gospel, into green pastures by the still waters, causing them to lay down and rest in God, like a warrior he rouses them to arms, wheels to the left, and teaches them to fight, not the battles of the Lord, but imaginary ones ... He sets their notions and whims in battle array against the notions and whims of their brethren in other parties."

"Each of these parties, in their own opinion, have God engaged on their side, and in opposition to the others." "These different divisions and subdivisions have their different houses of worship built, and are dedicated according to the pattern of their own mind. Their holy domes are the sacred property of the party, and generally one of the stiffest of the sect carries the keys."

"Another evil tendency of partyism is that it always gives the common enemy of souls a great advantage over the church: For while each party is engaged in internal broils and factions, they are all off their guard as to other enemies. Their eyes are fixed on each other, and removed from the great adversary of souls. ... And the strength of each party is so far exhausted in struggling against one another that they have neither time nor strength to oppose the arch-enemy, nor his emissaries."

Partyists "have not only legislated for the existing generation, but have bound up the consciences of their unborn race."

Partyists "have nursed the demon of intolerance which, when aided by civil power, has led martyrs to the stake. It is a truth self-evident to the Christian that nothing is a sin but what the Scriptures forbid, and nothing a duty but what they enjoin."

"Take the prophet's rule, and measure the foundation upon which each party has built, and you will find it narrower than the rock of ages, and not sufficient to bear the whole Body of Christ."
I think we would all agree that the godless dismemberment of the Body of Jesus Christ by factionists, sectarians and partyists is an abomination that has persisted in Christendom long enough. Jesus prayed that we all might be one (John 17). Thus, it is time for God's people to work daily toward that noble goal. Yet, as Haggard noted with regard to these many parties near the end of his marvelous pamphlet, "It is easier to lament than to remove them." Nevertheless, Rice Haggard spent his life making the effort to do just that --- remove the curse of division and schism from the church of our Lord. May each of us, like him, strive to do the same; uniting under that one name that stands above all others: Christ ... and wearing it proudly for all the world to see! "For there is no other name under heaven given to men by which we must be saved" (Acts 4:12).
***************************
Down, But Not Out
A Study of Divorce and Remarriage
in Light of God's Healing Grace
A 193 page book by Al Maxey


One Bread, One Body
An Examination of Eucharistic
Expectation, Evolution and Extremism
A 230 page book by Al Maxey


Order both books from Publish America at:
www.publishamerica.com or (301) 695-1707


SIGNED COPIES may be ordered directly
from the author at a reduced price. Click on
the two book titles for details on how to order.

***************************
Leader in Contending for the Faith Faction
Denounced by Daughter & Granddaughter
It is no great secret to anyone who is familiar with me personally, or with my writing and speaking ministries, that I am not perceived favorably (to put it mildly) by the legalistic, patternistic factions of our movement (or by some outside it, for that matter). I seek to be an ambassador of reconciliation among all of God's children, regardless of their various differing traditions and affiliations, and a promoter and proclaimer of a grace-centered, Spirit-filled, Jesus-focused, relationship-building practical theology. As a result, the accusations, assaults and abuse come almost daily from those who deem themselves the only ones favored by the Father; the only ones who have truly perceived all Truth; the only ones saved. They are the leaders in "The One True Church," which, of course, is their particular rendition of the "Church of Christ" church that one can read about in the Yellow Pages (since you won't find such sectarianism and partyism approved within the NT writings). Some of the most vicious attacks of late have come from a handful of men who are the leaders of the "Contending for the Faith" faction. A number of their malicious messages to me have been shared with you in the Readers' Reflections section of recent issues of my Reflections. Many of you have written to voice your disgust and dismay that men professing to be ministers and elders in the church could behave so abominably. I have had a good many letters, emails and phone calls from brethren who used to be members of some of their congregations, but who are now free from that legalistic control. They tell of abuses and attitudes that are simply appalling. Some of these I have shared with you over the years, both in articles and through their comments in the Readers' Reflections section. Others I have been unable to share, as the writers were truly fearful of what might be done to them and their families. Although most may not realize it, these are vicious men who have no qualms about seeking to destroy those with whom they differ.
This past week I received quite a shock when, completely out of the blue, I got an email from the daughter of one of the very men associated with Contending for the Faith who has been particularly vicious in his attacks against me. Notice that brief email (which she gave me permission to share):
Bro. Maxey, My name is ---- ------, and I am sorry and ashamed to tell you that I am the daughter of --- -------. I left the Church of Christ five years ago, and have been rejoicing in God's grace ever since! The family banished me from its borders when I left the Church of Christ. I am now simply a Christian, of the Baptist persuasion, and I have never felt closer to God in my entire life than I have over the past five years!! I often frequent the XCOC (Ex-Church of Christ) board online and I have gotten to know some fine folks there. One of them knows of my father and the many horrible, unGodly, unChristlike things he has done/said, and he told me tonight in the chat forum that my father has now been writing some nasty things to YOU. He gave me the link to your site so that I could go see for myself. How absolutely sickening my father's, and his cohort David Brown's, poisonous diatribes are!! What great contrasts there are between what these men SAY they believe, and what they really LIVE!! At any rate, I just wanted to tell you how very sorry I am. Although my father is not my fault, I still feel so terrible for how he abuses and castigates others, something he likely will continue to do until he takes his last breath. When he meets the Lord, however, there will be no excuses he can use for his malicious tongue and pen. Frankly, I wouldn't want to be nearby when that sad conversation takes place between him and the Lord!! One more thing -- please subscribe me to your weekly Reflections!! Thank you!
I added this lady to my mailing list, as she requested. I also wrote and told her that I appreciated her kind words of concern over how her father's actions have been so horribly hurtful to so many within the Body of Christ. This led to an exchange of quite a number of lengthy emails between us in which she shared her life story. It was a tragic story of almost unbelievable abuse and trauma, told through the words of one who has been hurt deeply by those who should have loved her most. In one email she observed, "You can be confident that legalists first hurt and maim their own families before they poison anybody else." I happen to know this is quite often true via my own dealings with a number of people who've been able to escape the clutches of such persons. As this woman and I were conversing, I received another email out of the blue --- it was from her niece (the daughter of her brother), and thus the granddaughter of the CFTF leader who has recently been attacking me. This girl, who is attending college at one of the major brotherhood institutions, wrote, "I hear that you and my Aunt ------- are talking about my grandfather and those in his family who have escaped his reach. I would be happy to contribute whatever parts of my life history would be encouraging to your readers ... I would certainly like to be very helpful to you." She then sent an email detailing her story that took 7 full pages to print out. The things this young girl has suffered are almost beyond belief, and yet they're so typical of those who have been caught up in religious cultism (many through no doing of their own)!! Their story could be told and retold thousands of times, and therein lies one of the greatest tragedies of those enslaved to legalistic thinking --- it destroys lives, and often the lives of those nearest them (not to mention their own lives). And yet, much too often those who are given over to this devilish delusion are blinded to the destroyed lives they leave in the wake of their wicked willfulness.
Both the daughter and granddaughter of this leader have given me permission to print their entire story. It is their conviction that people need to see these people for who and what they really are, just as Jesus did with the legalists of His day in Matthew 23. He called them "hypocrites" (pretenders, playactors): on the outside they appeared to be quite righteous, but on the inside they were filled with corruption. I thought long and hard, and prayerfully, about this offer, but have decided against sharing all the appalling details. For one thing, these women have been exploited enough, I don't intend to add to it. Further, some of what they endured is of such a private nature, that I don't feel comfortable sharing it with the world, even though they gave me permission to do so. Also, by doing so it would come across as an effort on my part to simply get back at and hurt someone who had done his best to attack and destroy my own ministry. I won't lower myself to that level. For that reason I am not even naming the person involved, although many will certainly know of whom I speak. My purpose, and I explained this to the daughter, is to help people see the deep dysfunction that permeates the legalistic mindset, and how that dysfunction spills over into the immediate family. It is very destructive, and yet often hidden from the eyes of the public. It is the "dark, dirty secret" of legalism that needs to be exposed to the light, for families are being torn apart by it.
I felt it was important for you, the readers, to know that there is a growing discontent among those in the legalistic camp at the abuses of their leaders, and members of their own families are rising up against them for their godless excesses. I have predicted the demise of this faction this century, and I believe we are already seeing evidence of this. Their numbers are decreasing; members of their congregations and members of their families have suffered enough and are abandoning them! The daughter wrote me, "I have been horrified to learn recently of what my father and his friends have done regarding you throughout the years. I vaguely remember him saying bad things about you, but (and forgive me) my father vilifies SO many people, and increasingly has done so throughout my life since I was a child, that, quite frankly, I could not keep up with all their names and their supposed sinful state, and so I just stopped trying. I got disgusted and tuned out!!" More and more people are being turned off by, and thus are tuning out, these rabid watchdogs of legalism! Brethren, we need to be aware of this abuse, and we need to double our efforts to reach in and rescue those who want to be free, but may simply be unaware that there is a way out!! They need our help. At the end of her rather lengthy email to me (yet one that touched my heart deeply), the granddaughter wrote, "So, that's my story. You may publish any part of this. I considered my words as I typed them and I'm fine with people knowing these things. I hope some of it can be used to give other people hope, and, as you said, freedom and peace. Thank you!!"
The daughter wrote, "We want to help people get out; that is our one desire! I'd like to ask you that if folks write to you wanting to know who we are (if they write in a good spirit), that you tell them. And if anyone wants to talk with me, please give them my email address. I'd be happy to converse with them in the interest of full disclosure and of shining the Light of Jesus into this." Thus, as per the wishes of this Christian sister, any of you who write to me with a genuine interest in conversing with her about the details of her story, or about how to help others come out of legalism, I will give you her name and her email address. She and I are now friends on Facebook, where she is seeking to minister to those enslaved to legalism!! I am also friends with the granddaughter on Facebook. It is truly an honor and a joy to be able to minister to them both as they come to appreciate their newly found freedom. Let's pray for them that they may be powerful tools for helping others to find that same liberty from legalism! These are two very courageous women who have simply had enough of the abuse from the hardened legalists, an abuse made all the more tragic by the fact that it came at the hands of their own family. There are thousands of others out there still suffering that very same abuse. May our God give them the same courage of conviction as these two dear women, and may more and more stand up boldly, as have they, and cry out, "ENOUGH!!"
***************************
Readers' Reflections
From a Reader in China:
Dear Brother Al, I thought you might be interested to know (though it will be disheartening to see) that the McClish/Brown camp has established a new web site -- Examine Yourselves -- which is basically yet another compilation of their email correspondence, and particularly their grievances over The Gospel Journal and Apologetics Press, among other things. While that part is nothing new, the first link on the page seems to be something I have never seen before in the brotherhood. They have actually put together an Excel spreadsheet and a PDF file called "Fellowship Chart." "See just who you fellowship!" the site boldly proclaims. This web site is designed to let people know if they are fellowshipping with (perhaps unawares) "known false teachers" (guilt by association) by cross-referencing who spoke on what lectureship, went to what school, published in what journal, etc. I'm just amazed and astounded at the effort that has gone into this. The spreadsheet is quite extensive, and the Adobe (PDF) document is almost 500 pages long!! One shudders to think how many hours, possibly even years, it took to compile this, all at the expense of time that could have been spent feeding and clothing the poor and needy, and sharing Jesus Christ with the world. Despite its lunacy, this web site further exposes the legalists, especially the McClish/Brown/CFTF faction, for who they really are. If you are like me, you will no doubt first be astonished and speechless, then outraged, and then ... well, just baffled and in wide-eyed wonderment at how such boys behave!! Thank you again for the encouragement you've been to me lately. I've been reading from your Reflections Archives voraciously. Godspeed, my brother!
From a Reader in Louisiana:
Brother Maxey, I feel compelled to write to you with regard to all of the vulgar and crude remarks that have been directed toward you by both David Brown and Dub McClish, which statements mark them, by the way, as something other than a Christian!! Christians do not refer to other Christians, or anyone else, with the type of dastardly comments that these villains made toward you. Truly, you astound me with your ability to withstand the onslaught of such scandalous people who obviously are doing the work of the devil, rather than God. Thank you, Al, for your strength and determination to "keep the faith." I want you to know, brother, that I deeply appreciate your scholarship!! Through the years you have kept us informed, and have exposed those things that have prevented our spiritual growth (such as the "law of silence"). A great many of us now have joy in the realization that many people, through your efforts, have been able to discard the legalistic patternism that has plagued the Stone-Campbell Movement for years! I truly thank you for what you are doing for us!! My prayer is that God will continue to bless you richly as you so capably enlighten us.
From a Reader in Maine:
Brother Al, I obtained two copies of your book One Bread, One Body, one for our church library and one for myself. I am about a third of the way through it and have appreciated it so much! I'm finding it hard to limit all my underlining of your well-put statements!! Since subscribing to your Reflections a few years ago, I have obtained just about every book you have recommended, and have read and benefited from each of them!! Perhaps you might consider a future issue of Reflections in which you repeat all of those recommendations and reviews. Your readers (especially the brand new ones) might appreciate a second chance to hear about what you consider to be worthwhile reading.
From a Reader in Florida:
Brother Al, Enclosed is my check for your new book One Bread, One Body. I would like an autographed copy, please!! You are my favorite "wise owl" ever -- what would I do without you?!! I am so thoroughly "Maxied" that you'll never get rid of me!!!
From a Ph.D. in Florida:
Brother Al, My wife has never been much into wanting to understand or engage in brotherhood controversies; she was raised within the strictest sect of the Church of Christ, but has moved on and hasn't looked back. Being a university debater and fulltime Church of Christ preacher for 30 years and a Church of Christ elder for 20 years, the analysis of the logic and/or illogic of positions taken on Scripture intrigues me, and makes me want to ask some people, "Do you really believe that stuff you're saying?!" Anyway, being at Abilene Christian University's "Summit" last month (after being away for 10 years) and seeing the diversity represented in the program there, I was inspired, as was my wife. She turned to me and said, "I want to understand this 'Law of Silence' stuff, along with that 'inductive Bible study' approach you learned so many years ago at New York Theological Seminary. In fact," my wife went on to say, "just print out some of that 'Al Maxey stuff,' since his writings came up so often in private conversations here in Abilene at the Summit."
From a Minister in Texas:
Dear Brother Al, In your last Reflections article ("You Can't Be Serious!") you have, for the first time that I have ever seen in writing, captured the very essence of the "silence and expediency" mindset!! It is a mindset that's been set in concrete. It is a delusional and irrational thought process that concludes they, and they alone, have the correct positions on Christian theology throughout the entire earth. How can anyone reason with someone with such a monomaniacal view of the Christian world?! Having been raised in the legalist branch of the Churches of Christ, I knew early on there was something that just did not ring true about their teaching and practice. What I have seen from legalists is a "holier than thou" attitude at best, and unadulterated hatred and malice at worst, toward anyone who does not believe as they do. The most venomous expressions of this hatred and malice are directed toward fellow brethren within the Church of Christ. Another characteristic very common among legalists is that there is no real happiness; no rejoicing. Theirs is a lonely existence, full of drudgery, as they trudge through life, fellowshipping only with like-minded individuals.
From a Reader in Washington:
Brother Al, "You Can't Be Serious!" was another great Reflections. In fact, I think it is one of your best. Direct and to the point. Being a former Infantry Officer in the Army, we like things short and sweet and to the point! We don't like going around our elbow to get to our fourth point of contact. That being said, there will be those who will insist on doing it that way. Bless ya, Bro.
From a Reader in Texas:
Bro. Al, It does get crazy, doesn't it?! Thanks for another excellent Reflections ("You Can't Be Serious!"). It would be laughable if it wasn't for the fact that these people really are serious!! How sad. I haven't responded for quite a while, but I wanted to let you know that I still read each and every Reflections that you send me (though not always in a timely manner, I'm afraid). I also wanted you to know that I regularly thank our Lord for you, and others like you, in my prayers. Keep up the good work, brother, for yours is a valuable ministry!
From a Reader in Florida:
Brother Al, Your last Reflections was excellent, as usual. I am in the midst of a study with a man via e-mail who believes that the Eph. 5:19 and Col. 3:16 passages are telling the church how to worship God in the "Sunday morning assembly." I asked him if it would be okay for us to sing "Happy Birthday" to a sister-in-Christ on Sunday morning, and he asked me for the "command, example or necessary inference" (CENI) for that. He said, "You CAN'T sing this song, because faith ONLY comes from what God has spoken (commanded), not from silence." Thus, he insists that "silence" must always be prohibitive because "faith" does not come from it (faith comes by hearing).
From a Reader in Florida:
Brother Al, Another excellent issue of Reflections. How I wish that everyone with a background in the Stone-Campbell Movement would learn that the so-called "Law of Silence" has worked so much evil among us and that we have been blinded by it for far too long!!
From a Minister in Tennessee:
Dear Bro. Maxey, I just read your article "Is This What You Believe?" It was a very good one, I might add. Bro. Maxey, it really upsets me when I read that others have taken your words and misquoted or misapplied them. I feel so sorry for those people, as I used to be one of them (I believe it's a mindset called Legalism and Traditionalism). For the past 15 years I have been doing an independent study, and my eyes have been opened to so much!! I find myself agreeing with you about 99% of the time. The other 1% does not matter, because we are all in God's family. As I read about your baptism at age 11, I found myself in that experience too. I was baptized at age 12. I was so green behind the ears. Looking back, I accepted Christ at that tender age, but I did not fully understand just where He belonged within my life. The "magnitude of Him" existing in my daily walk is still overwhelming most of the time. Nevertheless, how wonderful it is!! Thank you for all you do! I know God is truly thankful for men like you as well.
From a Minister in Tennessee:
Brother Al, "You Can't Be Serious!" was another excellent article!! Thanks! I remember a year or so back that I had a written dialogue with a brother (who is now deceased) over the very same subject. He gave about the same illustration! The father sends the son to the store to buy milk, bread and lunch meat. The boy is told to specifically buy these items and bring back the exact change received after paying for them. I countered that on his way to the store, he noticed the car was sitting on empty and the red warning light had come on. Since this was the only vehicle at home at the time, and since he knew his father was going to use the car when he returned to get to an important meeting, he thought it would be best to use what money was left to buy a couple of gallons of gas so his dad would not run out on his way to the important appointment. The brother to whom I was writing admitted that it would not be wrong for the good son to act in such a wise manner!! It seems to me that he gave up his point on the "silence" argument in that admission.
This so-called "LAW of Silence" is either prohibitive or it is not. The legalistic patternists cannot have it both ways. If it is a sometimes "law," then just WHO gets to decide when it applies and when it does not apply? They try to get around this by the use of another manmade "law" -- expediency. But, again, WHO decides what is or isn't expedient? What one man regards as expedient, another may well judge to be a violation of God's silence (and thus SIN). It all comes down in the end to fallible human subjectivity. If I like it, and I want to do it, it is "expedient," and thus I can set aside God's silence for what I personally approve. However, if YOU like it and approve it and want to do it, but it goes against MY preference, then it is NOT "expedient," and YOU are headed for hell. Such an approach to "authority" is sheer nonsense! I had a man tell me once (using the same milk & bread scenario -- oh, how they love this one) that if the boy spent even a penny on something other than what he was sent to get, then he had violated "silence" and was a "sinner." I posed this scenario: the boy is in line to pay for the milk and bread. The lady in front of him is also purchasing milk for the baby she is holding in her arms. She is a dollar short of what she needs to buy the milk, however. She tells the cashier that this is all the money she has, and is trying to get something to feed her hungry child. The cashier says she will have to return the milk (store "policy," you know). The boy speaks up and says, "Charge the dollar to me. I'll pay for it." So, what does the father do when the son returns home? Does he "beat his butt" for being a SINNER?! What is more important -- Law or Love? The legalists will opt for the former; the Lord teaches the latter!! --- Al Maxey
From a Reader in Texas:
Brother Al, If I instruct my son to mow the lawn, and he does mow the lawn, but then decides to additionally trim the edges with a weed-eater (about which I was completely silent), I will "pat him on the butt" and tell him what a great job he did!!
From a Reader in California:
Brother Al, Take heart as you ward off the old Accuser on a daily basis, and as you try to make sense of what makes no sense! Take heart, because just today an email came from a couple we thought would never, ever change from their legalistic ways ... and they are changing!! Slowly, but surely! Keep the Truth marching on, brother! We all appreciate you so much!!
From a Minister in Arkansas:
Brother Al, I enjoy studying along with you (through your many writings) so much. Over the years, by God's grace working in you and through you, I have learned so much! I truly believe that I am now a better minister unto others because of your influence!! Thank you, my beloved brother, and keep up the good work. You are truly an angel (messenger) sent from God!
From a Reader in Texas:
Brother Al, We are working on a project titled "Better Things," and are meeting in our homes over a period of four weeks on Wednesday nights. Your Reflections "You Can't Be Serious!" arrived in my email after the first of the four sessions had ended. At the heart of our project is the concept of finding JOY in our service to the Lord. So much of what you are having to deal with (in teaching against legalism and trying to reach the legalists) brings JOY to everyone you are releasing from the chains of legalism!! Thank you!
From a Reader in California:
Dear Brother Al, I feel the need to occasionally tell you what a great refreshment to my soul you have been. I no longer feel intellectually shackled by preconceived notions. Whenever people start seeking out Truth for themselves, trying to discern God's purpose for themselves, that is when great things begin to happen! Your Reflections are a prime example of studies in Truth that make me (and others) look back to the Word of God, as well as other resources, to see if what Al Maxey said was true!! May there be even more "noble-minded" souls as a result of your work. Continue to refresh the saints, my dear brother!
From a Reader in [Unknown]:
Brother Al, Thank you for your insightful Reflections ("You Can't Be Serious!"). It seems that our legalistic brethren, who like to argue from "silence," have never heard of the legal adage: "precedent establishes principle."
From a Reader in Tennessee:
Brother Al, I, too, used to be one of the biggest "idiots in the village" ... and not that long ago! So, there is hope!!
From a Reader in Florida:
Brother Al, I just learned that October is Minister Appreciation Month, so I just want you to know how much I appreciate you and all that you have done!!
From a Minister in Texas:
Bro. Al, I just read your article, and then I passed it along so that it might hopefully help a few other people. Allow me to add my two cents worth. Obviously, there are many reasons why some people will not abandon their religious views: money, position, power, control, security, etc. I am certain, without a doubt, that one or more of these influenced where I myself stood on the Scriptures! However, a true "love of the Truth" should be strong enough to overcome most, if not all, of these. That didn't happen with me until I finally decided, as I grew older, that TRUTH was more important than ME. After all, aren't all of the above really all about "me"? So, after seven years of preaching at a local congregation, my new position on Truth got me fired (the first time in over 37 years of preaching). Did the brotherhood change? NO. I did. Al, you are truly blessed to be in a congregation that is open to growing with you in the Lord. May God bless you!
From a Reader in Texas:
Brother Al, I think I understand where your friend is coming from in his misunderstanding of your teaching, which you discussed in Reflections #458. I believe that we in this fellowship (Churches of Christ) understand "salvation by grace" in principle, but in reality only to a small degree! I believe that our skewed thinking on this came from refuting the "faith only" doctrine. Actually, "we" were trying to convince "them" of the necessity for baptism, and in order to do so we accentuated the "works" Scriptures to the point that we have confused ourselves!! We turned baptism into a work, and then emphasized command keeping to the point where we were not so clear, even to ourselves, of our conviction regarding the "saved by grace" doctrine. We went so far in an effort to "refute error" that our own arguments became befuddled. We used faulty logic and misapplied Scriptures until we had convinced ourselves of a point of doctrine that, in theory, we did not even originally believe (works-based, rather than faith-based, salvation). The result is that we now have well-meaning brethren, such as yourself, questioning & challenging such concepts as "doing something" in order to be saved (#1 in your accuser's list), equating obeying commands with salvation (#2), combining a relationship with Christ and command keeping (#3), and confusing salvation with relationship (#6). Both the exclusivity accusations (#5 and #7) may be somewhat related to this confused logic, but I believe much more by our desire not to be following a human creed. We just wouldn't accept that WE could possibly follow any non-biblically-instituted traditions (which is where expediency came in). Accusation #4, on the operation of the Holy Spirit, arose due to our reliance upon a "Scripture-only" authority, and as a reaction to "charismatic" thinking. Just my opinion!
From a Reader in Texas:
Brother Al, I've read your article "Is This What You Believe?" and just wanted to write and let you know that I pray for your work in your church heritage, support you in your teachings, and pray for your strength to endure the harsh words and feelings thrown your way. Taking a stand for Truth can be a lonely place, but there are those who would be physically alongside you if we could, and who are certainly alongside you in spirit. May God give you comfort.
From a Reader in Texas:
Dear Brother Al, You and I have never met, though we have corresponded via email a time or two. I am just one of thousands who must write you. I'm looking for a verse I can't find, and thought you might know it. I read (or maybe dreamed) of a verse in the Bible that was talking about the right to use greater force to defend oneself or one's property "in the night" than in the daylight. I have used all my search engines and can't seem to find it. I teach Concealed Carry handgun classes, and in Texas the law allows lethal force more quickly "in the night" than in the day (for obvious reasons). That always brings up the question as to "Why?" I need to find this passage in the Bible, if it's there (or did I just dream this?). Thanks.
I'm fairly familiar with the principle of which you speak, but am unfamiliar with any such passage in the Scriptures. That's not to say it isn't there -- I'm just not aware of it. Therefore, let me throw this question out to all the readers!! If you are aware of this passage, please let me know and I will get this information to the brother in Texas. Thanks! --- Al Maxey
********************
If you would like to be removed from or added to this
mailing list, contact me and I will immediately comply.
If you are challenged by these Reflections, then feel
free to send them on to others and encourage them
to write for a free subscription. These articles may all
be purchased on CD. Check the ARCHIVES for
details and past issues of these weekly Reflections:
http://www.zianet.com/maxey/Reflect2.htm