REFLECTIONS
by Al Maxey
Issue #697 ------- June 27, 2016
**************************
The heresy of one age becomes
the orthodoxy of the next
Helen Keller (1880-1968)

**************************
"The Texas Heresy" of Austin McGary
The Gun-Slingin' Sheriff of Madison County who
Impacted Church of Christ Doctrine on Baptism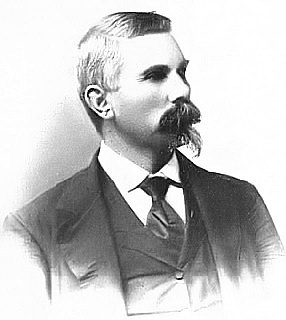 Earlier this month I received the following email from a reader in Texas: "Al, I was wondering if you have done an in-depth study on Austin McGary. Is he responsible for the Church of Christ's obsession on baptism in water? It seems to me this obsession too often eclipses what Jesus did for us at the cross, subordinating the latter to baptism. Here is a link (Click Here) to a sermon by the preacher (Eddie Watkins) at the Marshfield Church of Christ in Marshfield, Missouri. The sermon was preached on a Sunday morning (June 5, 2016) and is titled: 'The Great Commission: Baptism is the Gospel.' If baptism is the Gospel, as Watkins suggests, then I have to wonder why Paul didn't say that in 1 Corinthians 15. When such preachers make little mention of Jesus and the cross in their sermons, and focus instead upon the necessity of water baptism to salvation, it seems to me that 'another gospel' has emerged other than that preached by Paul. I'm rather suspicious that it may have been McGary who played a huge part in influencing the teaching and practice of Churches of Christ on this topic, a perspective very prevalent today, especially among the very conservative congregations."
The apostle Paul declares, "Now I make known to you, brethren, the gospel which I preached to you, which also you received, in which also you stand, by which also you are saved" (1 Cor. 15:1-2). Paul then goes on to focus on Jesus, the cross, and resurrection, making absolutely no mention of baptism in water as he reviews for his readers the Good News of what the Lord has done for us. Even more to the point, Paul declares the following earlier in this same epistle: "Christ did not send me to baptize, but to preach the gospel" (1 Cor. 1:17). Apparently, in the mind of Paul, there was a distinction between the gospel and baptism, the latter not being a part of the former. Indeed, he went so far as to exclaim, "I thank God that I baptized none of you" (1 Cor. 1:14). Instead, "we preach Christ crucified" (1 Cor. 1:23). For Eddie Watkins to subtitle his sermon "Baptism is the Gospel" shows a dramatic disconnect with the understanding of Paul. Yes, baptism in water is a response of faith to the Good News proclaimed, as is repentance, but this responsive act is never in Scripture equated with that Good News. Too many disciples, quite frankly, have utterly failed to grasp the true purpose and place of a believer's baptism in water. It is indeed an important symbol and reflection of a greater truth, just as the Lord's Supper is, but neither our immersion in water nor our partaking of the elements of the Eucharist are salvific in any way; they are not sacraments. When we declare baptism to be "the precise point of salvation," we have thereby diminished the cross of Christ Jesus and what He accomplished for us there. And yes, to answer the reader's question, I believe Austin McGary did indeed influence a good many in my faith-heritage (Church of Christ) to focus more on the water than the cross, and we are still feeling the impact of that influence today, especially in the ultra-conservative (legalistic, patternistic) wing of our segment of the Stone-Campbell Movement.
It is very possible many of you have never heard of Austin McGary, although you have likely been affected in one way or another by his theology. It behooves us, therefore, to take a brief look at his life and how that may have contributed to his religious convictions. Austin McGary was born in Huntsville, Texas on February 6, 1846. His mother, Elizabeth (Visier) McGary, died when he was a young child. His father, Isaac McGary, was well-known in Texas, as he fought in the Battle of San Jacinto in the spring of 1836, a battle often described as the decisive battle of the Texas Revolution, a battle led by Gen. Sam Houston. Isaac McGary further had the distinction of guarding Santa Ana the night after he was captured by Gen. Houston's army. The young Austin McGary grew up in Huntsville, and not a lot is known about his early years, although he would later characterize his youth as "wayward." "McGary grew up in a rough, frontier environment. When the Civil War began, he enlisted in the Huntsville Grays" (a unit in the Confederate Army) with Sam Houston, Jr. while still in his mid-teen years. "In 1869, involved in what he later called 'a serious difficulty with two men in Midway, Texas,' McGary killed one of them and seriously wounded the other. Charged with murder, McGary pled self-defense and was acquitted" [The Encyclopedia of the Stone-Campbell Movement, p. 507]. The young McGary had no real religious leanings at all, and remained a "skeptic" until the age of 35.
In 1872, McGary was elected sheriff of Madison County, Texas, a position he held for two terms. In 1877, while still serving as sheriff, "McGary shot and killed a suspect who 'made a desperate effort to draw his pistol'" [ibid]. These were rough times in Texas, and Austin McGary was a tough, no nonsense sheriff. After his two terms as sheriff, McGary worked for the state of Texas along the Texas-Mexico border as a conveying agent: transporting "condemned prisoners and desperadoes" to the state penitentiary. It is said that he "never lost a man" during these many transports. McGary was married three times: (1) In 1866, when only 20, he married Narcissus Jenkins, who was only 16. They had two children together. She died in 1872. (2) In 1875 he married Lucie Bettie Kitrell, by whom he had nine more children. She died in 1897. (3) His third and final wife was Lillian Otey, a lifelong friend, whom he married in 1898. Austin McGary died in Houston, Texas on June 15, 1928 and was buried beside his mother in Huntsville, Texas.
Our real concern in this current Reflections, not to diminish his other accomplishments in life, is his view of baptism and how that perspective impacted the group denominated "Churches of Christ" in the years that lay ahead. "In 1881, a 'skeptic' at age 35, McGary determined to study the evidences for Christianity, beginning by reading the Campbell-Owen debate" [ibid]. A complete transcript of that debate (519 pages) may be read by Clicking Here. It has been characterized by some as "The Great Debate," and was held in April, 1829 in Cincinnati, Ohio between Alexander Campbell and a Scottish skeptic and socialist named Robert Owen. It was a debate on the evidences of Christianity, and by most accounts Campbell clearly prevailed in this public exchange, which took place in a large Methodist Church building which seated 1200. As a result of studying this published debate, and also after hearing a series of sermons by Harry Hamilton in Madisonville, Texas, he determined to embrace Christ Jesus and was subsequently baptized by Hamilton on December 24, 1881. He then affiliated himself with the Churches of Christ. "Soon McGary began to preach. By early 1884 he was discussing the design and administration of baptism with David Lipscomb (1831-1917) in the Gospel Advocate and Thomas Raines Burnett (1842-1916) in the Christian Messenger" [ibid].
To say that McGary developed and championed some very strong views on the nature and purpose of baptism in water would most certainly be a huge understatement. He believed his view was absolutely correct, and that the views of all others were therefore absolutely false. He did not hold back in his attacks upon those with whom he differed, the most notable of his opponents being David Lipscomb. He carried on somewhat of a running debate with Lipscomb in the Gospel Advocate (which was Lipscomb's publication). However, not fully satisfied with that, he decided to publish a weekly paper of his own. Thus, on September 1, 1884 he founded and began publication of the Firm Foundation. Both these periodicals (Gospel Advocate and Firm Foundation), by the way, are still being published by Churches of Christ today. McGary stated that his purpose in publishing the Firm Foundation was "to oppose everything in the work and worship of the church for which there was not a command or an apostolic example or a necessary Scriptural inference." This, of course, is the interpretive methodology embraced by most conservative Churches of Christ, and it is known by the acronym CENI. Austin McGary also had another goal in mind with this publication: "to counter the influence of the Advocate and Messenger on the issue of baptism" [ibid]. Through the publication of this paper, and his tendency to write mostly on controversial subjects and in an extremely confrontational and combative style, McGary became very well-known among the leaders of Churches of Christ and his impact upon this movement became widespread, even as a number of "big name" preachers in the Movement stood strongly against McGary's views: men such as David Lipscomb, James A. Harding and J.W. McGarvey, just to name a few.
Lipscomb, for example, believed that a baptism should be considered valid if the person being baptized did so simply out of a love for the Lord and a desire to follow His instructions. There was no need to fully grasp the significance or purpose of baptism; it was enough just to know that the Lord desired for those who believed to be baptized. This was not good enough for McGary, who declared a person must also understand that baptism in water was specifically for the purpose of washing away one's sins, and that those sins could only be removed in the act of immersion in water. Those who didn't know this, and who didn't verbally confess this, before being baptized would thereby invalidate their baptism, and thus would die in their sins unforgiven. "Lipscomb and Burnett opposed McGary's view of baptism, arguing that any persons baptized to obey God, even if they were ignorant of the design of forgiveness of sins, were still acceptable to God. Lipscomb and Burnett sometimes accepted those who had been immersed in Baptist churches without requiring that they be reimmersed. McGary called this practice 'shaking in the Baptists.' On other fronts McGary attacked the use of musical instruments in worship and excoriated missionary societies. Over time most Churches of Christ embraced McGary's rejection of Baptist baptism and Disciples 'digressions'" [ibid]. The theology of McGary with respect to baptism came to be dubbed among his detractors: "The Texas Heresy."
As the war of words continued, it also intensified. In keeping with his rough style, McGary called Lipscomb "insincere, dissembling, double-dealing, and Janus-faced." He further wrote, "Charity demands that I shall brand him as a willful perverter of the truth he pretends to love, and a religious reprobate of the most hypocritical cast" [ibid]. Ironically, however, the accuser soon found himself the accused. In a "snake oil" scandal concerning Dr. Burlington, who had been peddling a medicinal remedy in the religious periodicals called "Burlington Treatment," it was discovered that this "medicine" was nothing more than tar water, and "Dr. Burlington" was Austin McGary! "This scandal damaged McGary's reputation ... but did not diminish his devotion to his causes" [ibid].
Austin McGary was convinced that salvation began at the precise point of baptism in water, and not a second before! He was also convinced that if the person being baptized did not know/confess that it was specifically for the forgiveness of sins, then the baptism did not count. He thus became the champion of those who taught, and who would teach in the future, a knowledge-based and performance-based salvation which was only realized at the point of immersion in water. McGary, in reaction to the practice of Lipscomb and others, refused to accept any baptism performed by Baptists. To this day, the ultra-conservative factions of the group that split off from the Stone-Campbell Movement who are today denominated "Churches of Christ" continue to proclaim the convictions of Austin McGary as "Gospel." Thankfully, however, we have witnessed in the past few decades a massive shift from this destructive and divisive dogma. Thinking disciples are finally daring to examine such doctrines and practices anew in light of God's Word, and they are rejecting in large number the views of such men as McGary. May their ranks increase, and may sincere believers continue to grow in their grasp of God's grace and in their fellowship with all others who have faith in and love for the Father, Son and Spirit.
***************************
Specials for Readers
2016 Book & CD Offers
Click on the link above for a listing of the
books and topical studies and audio sermons
and new Bible classes by Al Maxey, and for
information on how to order these items.

***************************
Readers' Reflections
From a University Professor in Kentucky:

First, let me say "Thank You" for all you do! You have enriched my spiritual life immensely. Also, thank you for making your materials so available (and at little or no charge if people have a computer). I have read your book From Ruin to Resurrection at least three times. I agree with what you write. Second, I would like to purchase your following CDs: Your 2015 Sermons, the Complete Collection of Reflections, and your two CD set on The Nature of Man and His Eternal Destiny. My check is enclosed for these three study aids. Thank you again for making them so available to the public. No doubt, your greatest reward is yet to come! I can't wait for eternity when you and I can sit and discuss things for eons at a time. If I should look you up there and find you talking to someone else ... no problem! I can wait. There will be plenty of time!! Thank you so much, Al. I continue to be amazed at what you manage to publish. As a retired professor, I battled the demands of publishing for years. You have a true gift, and you use it wonderfully.
From a Reader in New Mexico:

Al, my wife and I were talking about heaven the other day, and I remember you saying once, in one of your classes, that when we get to heaven God is going to hand us a harp. Is that in the Bible? If so, could you tell me where it is found? Thank you so much, Al.
I have pointed this out a number of times in classes, sermons, articles, etc. It tends to catch some people off guard, especially those who believe God hates instruments of music. Odd that He would give us something in heaven that He will send us to hell for using on earth!! What nonsense the anti-instrument theology is!! Anyway, that passage is Revelation 15:2. I did a study of this verse in Reflections #297 ("Holding Harps of God: Singers Singing and Harpers Harping Redemption's Sweet Song"). -- Al Maxey
From a Reader in Oklahoma:

I always enjoy your Reflections. Your latest one ("Preachers Swapping Pulpits" - Reflections #696) reminds me of all the years I wasted believing and preaching a false doctrine handed down through the ages from no biblical precedent. You are definitely a light unto the world, Al. I love you a bunch, brother!
From a Minister in Arkansas:

I was delighted to see your article stating that you were swapping pulpits. By the way, Bro. Hall at Freed Hardeman University many years ago drilled this little scenario into our brains: "The podium is what the lectern sits on, and your notes are what sit on the lectern." And my speech instructor observed, "You never see the Olympic medalists standing on the pulpit; it's always on the podium." But, I digress. It amazes me that Jesus and Paul could go into the temple and synagogues and teach, and yet they were/are not damned to hell for doing so. How can one be part of the "Restoration heritage" and not appreciate the diversity at that Cane Ridge meeting? The Campbells themselves came from Presbyterian and Baptist roots to pursue the "ancient order" of things. I recall that, as a boy, our family visited other churches when they had a revival, and my dad was often called upon to lead a prayer. Things seemed to be more cordial and mutual then than now, as is evidenced by some of the narrow-minded, mean-spirited diatribes that were hurled against you for this swap with a Baptist pastor. Too many of "our folk" think the church today has a laser beam honed in on Pentecost. But, by so doing, they show their ignorance of just how much the church today has evolved. Keep up the good work. I'm glad that you do not let the detractors diminish your ability to think and write, nor diminish your zeal.
From an Elder in Tennessee:

Amen, Al, for your pulpit swap with the Baptist pastor. I couldn't agree with you more on this! I personally have been fellowshipping and praying with pastors from other denominations for years. I have benefited from that, and think they have also.
From an Author in California:

I have no problem with "swapping pulpits." I am also in favor, at times, of inviting others of different persuasions to address our congregation and be questioned. We have done this several times, but the last time we did this a "dyed in the wool" legalist showed up and became very argumentative and disrespectful, finally even challenging the speaker to a debate! Years ago, in the sect within which I was raised, some of the brethren thought it was okay for "our" preachers to address congregations of "different persuasions," as long as these other denominational groups changed their methods and rituals on that occasion to accommodate "our" party's views. It was never right, however, for one of "their" preachers to address "our" congregations. Quite one-sided of us!
From a Reader in Alabama:

Few teachings are simpler than Jesus' words that we are all to be one in Him. Few doctrines are less complex than the idea that we are not under law, but rather grace/faith. It seems that the more simple the truth, the more violently legalists will oppose it. I pray that I may be useful to God in some small way in overcoming this legalistic theology. I often refer people to your lessons, brother. I appreciate you so much!
From a Minister in Georgia:

Al, I too have preached before a number of denominational groups. A local Christian Church invited me to present my views on instrumental music, and in the Philippines I was invited to speak to the UCCP during an Easter observance. But, I wonder about something: If you were invited to speak at a Salvation Army gathering, or before those assembled in a Christian Science church, would you do so? Do you consider members of those denominations your brothers and sisters in Christ?
I would gladly speak before any group of people, including the ones you mentioned. Indeed, I would not miss a chance to speak of Jesus at any place or at any time. As for those whom I consider "brethren," it is probably best summed up this way: I consider all persons who are in relationship with the Father by grace through faith to be my spiritual siblings, even though we may differ greatly on matters of personal preference and practice in the expression of our mutual love for the Father. I refuse to make determinations as to "who is my brother" based on denominational distinctives. The traditions of my own faith-heritage may differ from those of their faith-heritage, but if we serve the same Lord "we be brethren." Yes, I have brothers and sisters scattered throughout the "denominations" ... I even have brothers and sisters within the "Church of Christ" denomination, too!! I don't give much weight to "brand name" religion; I'm looking to people's hearts to see if there is loyalty to HIS NAME. The various associations and affiliations of disciples of Jesus with named groups, each of which has a host of cherished traditions, is not an issue with me. It is time for us all to move beyond the walls of our named groups (and that includes "us" in "our" denomination: Churches of Christ), each with its own set of particular and peculiar traditions, and simply embrace all who have simply embraced HIM by grace through faith. -- Al Maxey
From a Minister in New Mexico:

Some of our siblings in Christ haven't accepted what the apostle Paul wrote in Romans 14:1. We don't have to agree with everything others believe in order to respect them. Or, as you might say: we don't have to be twins to be brothers in Christ. Of course, the Scriptures warn of those who twist and distort what they preach. God will examine hearts, and no doubt forgive our mistaken beliefs as well as those with whom we may disagree. May our hearts be right with God even when our minds are not.
From a Reader in [Unknown]:

Thank you for your desire to bring the Body of Christ together and thus fulfill the prayer of Jesus that we all be one even as He and the Father are one (John 17:11). I pray that the eyes of your critics will be opened and that they will be set free to enjoy the blessings of communion with ALL the Church.
From a Reader in Georgia:

I just read "Preachers Swapping Pulpits." It's a crying shame that it requires great courage for one to speak, edify and encourage people outside of one's own faith-heritage. Yet, I am so grateful that you do indeed have what it takes to rise above the partisanship of it all so as to celebrate Jesus in the midst of such hypocrisy. Reminds me of Isaiah's words: "Arise, Shine! The glory of the Lord has risen upon you" (Isaiah 60:1). Well done, brother; well done!!
From a Reader in Indiana:

Since you are so proud of your ecumenism, why don't you swap pulpits with a Muslim imam or a Catholic priest? Do you have the courage to do that? I'm sure your church would be blessed!! Swapping pulpits with a Baptist preacher is so passť.
From a Minister/Elder in Florida:

Al, I simply cannot imagine any receptive gathering in the world where it would not be appropriate for people to hear and learn of Jesus the Messiah!!
From a Reader in Oklahoma:

Why, you old reprobate!! How dare you allow a Baptist, or a "One-Cupper," or any other kind of preacher to stand before the ONLY saved ones and preach something other than OUR views! Good grief!! There are times, brother, when I truly wonder if those who are legalistic-minded among us will ever wake up! To believe that WE are the ONLY chosen ones of God is the height of arrogance! Jesus must weep daily over us and our hard hearts!!
From a Reader in Arizona:

Some time ago I read with approbation (now there's a word we don't see much of anymore) your thoughts on Wes McAdams' article on baptism in Reflections #691 ("'Radically Christian' Conservatism: Reflections on a Recently Published Article on the Connection Between Baptism and Salvation"). I really appreciated the way you dealt with that article by Mr. McAdams, especially the discrepancies therein (i.e., "lost person" and "in order to be..."). I too had noticed them! I wonder if folks like Wes really understand the incongruity of statements like that, or (and here I guess I'm being judgmental) if they're trying to "slip something by" the non-discerning reader. Incidentally, I really enjoy your Reflections, and I appreciate very much the spirit you evince in your writings, as well as the logic you employ! May God continue to bless your ministry!
From a Reader in Oklahoma:

Al, I am struggling with how we should react to radical Islam. I realize that Jesus is saying in Luke 22:36 that the sword we should use is spiritual and not literal. However, if a person can serve in a combat position in the military and still be a Christian, I would have a real problem with not defending my family by any means necessary from the evil of radical Islam! And that includes killing, if that is what is required. Are Christians truly expected to go meekly and quietly to their slaughter like so many sheep? Have you done any studies on this?
How Christians should respond to those who desire to destroy them is a question men and women have had to face throughout history. In the world today there are many threats to those who serve Christ Jesus, some from radical religious groups, some from godless and God-denying individuals, groups and nations, and some, sadly, from those who claim to follow Jesus, but who persecute those who dare to differ with them. It has always been so, and always will be. Thus, we must each come to a conviction as to how we ourselves will respond. My own conviction is that God does not forbid us using deadly force against such threats to self, family and friends, and even country. I have written several articles expressing my views on this, and providing biblical support for those views. I would recommend the following to this reader: (1) "Christians Bearing Arms: May Disciples of Jesus Christ Serve in the Armed Forces?" -- Reflections #232, (2) "Concealed Carry Christians: Pistol Packin' Pastors and Parishioners" -- Reflections #345, (3) "The Death of Osama bin Laden: What Should Be a Christian's Response?" -- Reflections #486, and (4) "The Black Robe Regiment: The Pastor-Patriots of the Revolution" -- Reflections #547. -- Al Maxey
********************
If you would like to be added to or removed from this
mailing list, contact me and I will immediately comply.
If you are challenged by these Reflections, then feel
free to send them on to others and encourage them
to write for a free subscription. These articles may all
be purchased on CD. Check the ARCHIVES for
details and past issues of these weekly Reflections:
http://www.zianet.com/maxey/Reflect2.htm