The Museum of Taste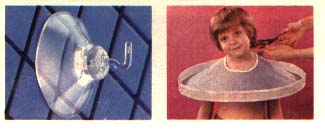 Editorial Art: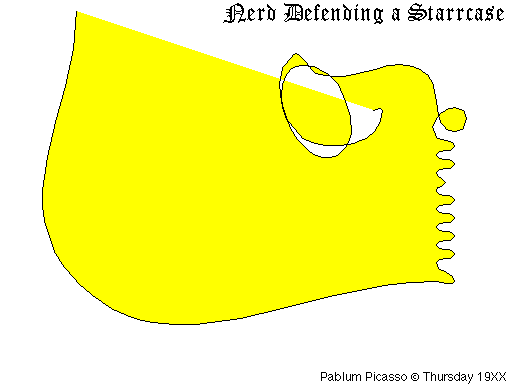 ---
Art of the Year 20XX: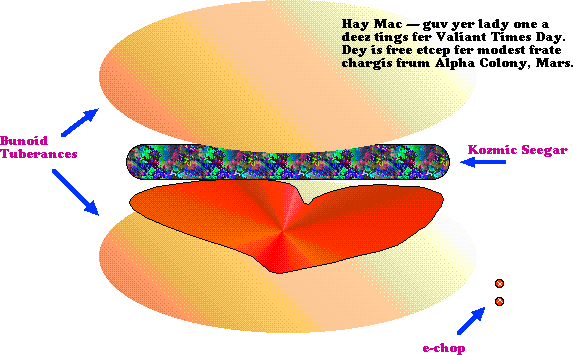 Valentine Sandwich, by e-chop
(from 'E-Chop's Fables', Alpha Colony, 20XX, IGSBN* 268593-2956982-11904371153189013-0)
(*Inter-Galactic Standard Book Number)
---
What is Taste? Through the ages we have wrestled with this question. One man's taste is another man's yechh.
One thing is certain, however: Lite beer sucks.
Here are an assortment of dissertations and links having something to do with taste, good and bad, or the lack of it.
Often the first thing we think about in relation to taste is eats. And then we check to see if there's MSG in the eats.
The second might be matters of style, primarily visual. The term "bad taste" works here. Check out the The Museum of Bad Art

Another aspect: incompetence.
And for dessert, we serves you up some bizarre tastes in movies
There's also a Church of Bob out there (not to be confused with Bob the Cat).
Before you leave, make sure you enjoy some Bad Elvis Sites.
And now, for your enjoyment and consternation, Spam Haikus.

---
You can blame all this on me, at my home page.