REFLECTIONS
by Al Maxey
Issue #491 ------- July 1, 2011
**************************
America! America! God shed His
grace on thee, and crown thy good with
brotherhood from sea to shining sea.
Katharine Lee Bates {1859-1929}

**************************
America the Beautiful
A Poet & Composer Who Gave
Us A Great American Classic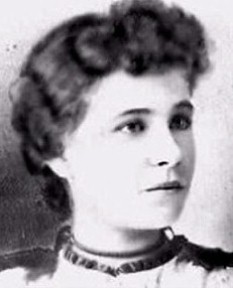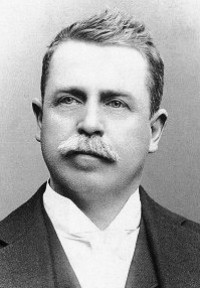 In just a few days our country will turn its thoughts once again to our God-given blessings secured for us by the precious blood of those patriots who were, and still are, willing to fight and die for ideals that are truly eternal --- life, liberty and the pursuit of happiness. July 4th marks not only our independence from foreign tyranny, but also the beginning of a journey divinely commissioned that would destine us to become the world's leader in the noble endeavor of bringing about greater human rights and personal freedoms. Although we, as a people, have at times lost our way (as is true, sadly, at present), there is something about the spirit of this people that eventually rights itself and gets back on course. It is my prayer that this refocusing on the values that have made us great, and the One who called us to this greatness, will occur very soon! In fact, the 2012 elections are almost upon us, so may God help us to choose more wisely this time, as our survival may very well depend upon it!! At a time when our government leaders are increasingly seeking to remove God from public view, may we, "the public," have the backbone to remove these leaders from office!! We must truly stand as "one nation under God," or we will not long stand at all.
Those of you who, like me, love our great country will undoubtedly feel rather strongly about such cherished symbols as "Old Glory," and will stand and cover your heart with your right hand as you recite the words of the Pledge of Allegiance --- Reflections #370 (and, no, I will NOT leave out "one nation under God"). When the flag passes, I'll stand at attention. When the National Anthem is sung, I will show heartfelt respect. I served our nation in combat in Vietnam for two years, and I have seen good friends die there --- Reflections #232. I know the price of our freedom, and do not take kindly to those who disparage our nation and display no respect for its emblems and symbols. I like the song "God Bless the USA," and I am moved every time I hear "America the Beautiful." These are all a part of who I am, and I state that unashamedly. I am proud to be an American, and it is because I love my homeland that I sometimes speak out against some of the ills that beset us. When leaders lead us away from God, and down a path that diminishes us as a nation, I refuse to remain silent. My country deserves more from me than passive acquiescence. It deserves godly men and women who are willing to stand together fearlessly and call for a return to the ideals of our founding fathers, as well as a devotion to our Sovereign God; it deserves men and women willing to involve themselves in the political process to effect these necessary changes --- Reflections #211. Frankly, we have some leaders today who have utterly abandoned the ideals of our founding fathers, and who have abandoned our Lord and God. It is time they were replaced. May God grant us the wisdom and the courage to do so ... and quickly.
I mentioned the song/hymn "America the Beautiful." We've all heard it and sung it many times. It is a part of our national tradition; a part of our heritage; a voicing of our love for God and country. But, how many of you know anything about the origin of this wonderful work? Do you know who wrote the words? The music? Do you know what prompted those poetic thoughts that we've all sung countless times? If not, you shall by the end of this present Reflections. Some of what you are about to discover may trouble some of you, others may be encouraged. However, the hymn, and the man and woman who brought it to life, are a true reflection of what makes our nation great both socially and spiritually. We are a diverse people seeking to find a place to belong where we might peacefully coexist; an accepting people willing to share our abundant blessings with others; an imperfect people in need of God's grace and mercy. We are all on a journey of spiritual discovery and transformation, some farther along than others, yet none having arrived at what God would have us ultimately to be! Let us, therefore, be very careful how we view our fellow beings, lest by that same measure we ourselves are viewed and judged by our Creator.
Samuel Augustus Ward
The composer of the music to "America the Beautiful" was Samuel A. Ward (photo above right). He was born in Newark, NJ on December 28, 1848. Early on in life, people realized that Samuel was quite a gifted child musically. At the age of only six Ward was playing the accordion extremely well, and just a few years later, in his early teen years, he was giving piano lessons to help his family financially. By the time he was sixteen he was the organist at a church in New York City. Later, he decided to open a music store in Newark that went on to become very successful. He also continued giving piano lessons, and served many years as the organist at Grace Episcopal Church in Newark, New Jersey. In 1890, Samuel Ward put together an all male vocal group known as The Orpheus Society, which enjoyed tremendous popularity and was one of New York's best-loved choirs!! Ward was also an accomplished composer. Those who knew him personally, or who knew his work, labeled him a "musical genius." Samuel was said to be "an unassuming man who enjoyed life one day at a time." He was also "deeply religious," according to his friends. "Ward saw God's hand in everything."
Perhaps this talented man's best known composition today is the music for the beloved hymn "America the Beautiful." The composition was actually written several years before the words, and was originally the music for a hymn titled "O Mother Dear, Jerusalem." The tune is known as "Materna" (which is an older term simply meaning "motherly"), and was written in 1888 as Samuel was on his way home from a trip to Coney Island. He stated that this tune just popped into his head as he was on the boat back to Newark. It would be five more years before the words to "America the Beautiful" would be written, and two more years after that before it would be released to the public. In the years that followed, at least 60 different tunes would be placed with the words of this poem, but none really seemed to stick. It wasn't until November, 1904 that Samuel Ward's tune would first be affixed to the poem, and, unfortunately, this occurred over a year after Ward's death. Thus, Samuel never got to hear the hymn "America the Beautiful" sung to his own music. This combination gained in popularity quickly, and finally, in 1912, Ward's widow granted official permission for the music of her husband to be forever a part of this great hymn. Samuel Ward passed from this life on September 28, 1903. He will always be remembered as the composer of "America the Beautiful."
Katharine Lee Bates
The individual who actually wrote the words to the hymn "America the Beautiful" was Katharine Lee Bates. She was born in Falmouth, Massachusetts on August 12, 1859, the fifth child born to her parents. Katharine's mother, Cornelia Frances Lee, a graduate of Mount Holyoke Seminary (later: Mount Holyoke College), was a school teacher. Her paternal ancestors departed England and settled in Massachusetts in 1635. Her father, William Bates, was pastor of a Congregational Church in Falmouth, and he received his education from Middlebury College and Andover Theological Seminary. In 1853, while rescuing his fellow passengers from a train wreck, he suffered a very severe back injury, one that pained him for years, and from which many believe he ultimately died (although some think it was a tumor on the spine). On September 4, 1859, when she was only three weeks old, church records indicate that Katharine Bates was baptized, an event her father was unable to attend because of his illness. Just six days later, on September 10, 1859, William Bates died.
Katharine's brothers went to work to help support the family, and also to see that their younger sister got a good education. At the age of 12, the mother moved the whole family to Granitville (now known as Wellesley Hills). Katharine attended Wellesley High School and graduated in 1874. In 1880 she earned her Bachelor of Arts degree from Wellesley College, and was the president of her graduating class. She studied for a year in England, at the prestigious Oxford, and then returned to Wellesley College where she earned her Master of Arts degree in 1891. Bates was offered a position as a full professor of English at Wellesley, earning a salary of $400 per year "with board and washing." Teaching English and Literature was the central focus of her life, as well as writing (she authored 32 books, and a large number of articles in scholarly publications). It was her firm conviction that through literature, "human values could be revealed and developed." Katharine spent her entire teaching career (45 years) at Wellesley, eventually rising to the position of Chair of the English Department!! During her long career she took four one-year-long sabbaticals, and she spent them traveling abroad, visiting such places as England, Ireland, Scotland, Switzerland, France, Spain, Egypt, Palestine, and Norway. Katharine Bates was awarded several honorary doctorate degrees for her impressive body of work in literature!! Katharine was also the first person to introduce "Mrs. Santa Claus" to the American public, which she did in 1889 in a book titled "Goody Santa Claus on a Sleigh Ride" (the word "goody" was a term in that day signifying "good wife").
Katharine Bates never married, nor did she ever have any children. Her life was, for the most part, focused upon her teaching and her writing. She did, however, form a very close bond with another woman on staff at Wellesley College -- Katharine Coman, who was Chair of the Economics Department and also Dean of Wellesley. These two women lived together for twenty-five years in what some have called a "romantic friendship." A fair number of Bates' poems are about their relationship. It has long been debated, even by those who knew them, whether this was a true lesbian relationship or whether they were just extremely close and shared a platonic love for one another (as some have suggested was the case with David and Jonathan in the OT). The latter is what the local historical society at her place of birth maintains. Others suggest something more sexual and sordid. The reality is: we will probably never know for sure ... and probably don't need to know. Katharine Coman was diagnosed with cancer in 1912, and for the next couple of years Katharine Bates cared for her as her health waned. In January of 1914, Coman passed from this life. Just a few years before her own death, she wrote to a friend, "So much of me died with Katharine Coman that I'm sometimes not quite sure whether I'm alive or not." As humans, we have a tendency to want to peek through closed windows into the private lives of those around us; passing judgment upon them. As fellow fallen beings, however, I hope we will seek to be a bit more gracious with one another, allowing our Creator to judge the hearts and lives of others. My guess is that each of us have more than enough to deal with in our own lives to keep us occupied. Thank God for His grace and mercy, without which none of us has any hope!
In the summer of 1893, Katharine Bates was presenting a series of lectures at Colorado College in Colorado Springs (the city where my wife Shelly was born, by the way). Bates later wrote, "One day some of the other teachers and I decided to go on a trip to 14,000-foot Pikes Peak. We hired a prairie wagon. Near the top we had to leave the wagon and go the rest of the way on some mules. I was very tired. But when I saw the view, I felt great joy. All the wonder of America seemed displayed there, with the sea-like expanse." Completely overwhelmed by what she was seeing, Katharine took out a notebook and quickly jotted down the verses that would later become "America the Beautiful." The poem remained tucked away in her notebook for a couple of years before she came across it and decided to have it published. It first appeared in print in a weekly journal called The Congregationalist on July 4, 1895. It was an instant hit, and was almost immediately set to music by Silas G. Pratt. That tune did not endure, however. The hymn became very popular to a large audience "during the difficult days of World War I, and it did much to foster patriotic pride and loyalty among our people. Miss Bates once said, 'That this hymn has gained such a hold as it has upon our people, is clearly due to the fact that Americans are at heart idealists, with a fundamental faith in human brotherhood'" [Kenneth W. Osbeck, 101 More Hymn Stories, p. 35].
Although the text of this hymn "sparkles with descriptive language, it is interesting to note that each stanza is rounded off with the earnest prayer that God will always help our land to attain its real destiny. The hymn also reminds us forcibly of our noble heritage: of the Pilgrims as well as the liberating heroes. In this hymn, as in her other writings, Miss Bates spoke often of the truth: that unless we crown our good with brotherhood, of what lasting value are our spacious skies, our amber waves of grain, our mountain majesties or our fruited plains? She added, 'We must match the greatness of our country with the goodness of personal godly living'" [ibid]. A comment of hers that I particularly appreciate is: "If only we could couple the daring of the Pilgrims with the moral teachings of Moses, we would have something in this country that no one could ever take from us" [ibid]. Katharine Bates was raised in the Congregationalist Church and was said to be deeply spiritual, although she never really cared for the trappings of the institutionalized religions of her day.
In 1915, Katherine Bates helped found, and served as the president of, the New England Poetry Club. She was also involved in various social reform efforts. She retired from her work at Wellesley College in 1925, about which she quoted the following lines from another poet in her journal: "Lo! I am come to autumn, Where all the leaves are gold." She spent her last years writing, something she dearly loved to do. In the early morning hours of March 28, 1929, just a few months short of turning 70, Katharine Lee Bates passed from this life. Her ashes were placed beside those of her parents and of her sister in the Oak Grove Cemetery in Falmouth, Massachusetts. In her obituary, printed in the local paper "The Townsman," it stated: "The death of Katharine Lee Bates means the passing away of one of the most notable citizens of Wellesley, one of the most important figures connected with Wellesley College, and much more than that -- a considerable author and creative influence in the whole of American life." This talented spirit has blessed us with a genuine national treasure in "America the Beautiful." Although she is gone, her gift to us remains! May she rest in peace!!
***************************
Special CD Offers
Down, But Not Out
A Study of Divorce & Remarriage
in Light of God's Healing Grace
(A 193 page book by Al Maxey)
Also Available on KINDLE

One Bread, One Body
An Examination of Eucharistic
Expectation, Evolution & Extremism
(A 230 page book by Al Maxey)
Also Available on KINDLE

***************************
Readers' Reflections
From a Reader in Texas:
Dear Brother Al, It would probably be a very interesting class assignment to have everyone write down what they considered their own life-transforming epiphanies to be. Also, your description of Joseph Gladwell and his sermon topics took me back some 39 years!! Yeppers --- heard all that before! However, back then we didn't hear anything on preterism and radar detectors. I guess I missed out on a "proper education."
From a Reader in Oregon:
Dear Brother Maxey, You wrote, "If more of us had a 'Berean spirit,' far more of us might be having similar life-transforming and spiritually liberating epiphanies!!" I couldn't agree more! We all have doctrinal beliefs and practices that can't be verified in the Scriptures with "book, chapter and verse," so may we always be looking for truth in all things.
From an Author in North Carolina:
Dear Brother Al, "Life-Transforming Epiphanies" was another excellent article! May it touch many hearts and lives!
From a Reader in Michigan:
Dear Brother Al, My congregation is less than 90 miles from Grand Rapids, so I guess, according to Joseph Gladwell, we are "unfaithful" and "unsound," since he claims there are NO congregations within 90 miles of Grand Rapids that are faithful or sound. Good to know!! I guess I'll have to move closer to him!! Who knew that Rand-McNally could be so life-changing!!
From a Minister/Author in California:
Dear Brother Al, I have failed. I have never preached a sermon on radar detectors, although I have been caught many a time on the heretic detector!! As to mixed swimming, I do this every chance I get in the Pacific: swimming with the dolphins and the fishes!! Social drinking? I always try to be social when drinking my coffee! Gambling? Yes, every time I get on a California freeway I take a chance that I'll be killed. As for radar detectors, they would surely come in handy with my SAAB Turbo. Al, this was one of your BEST Reflections ever!!
From a Reader in Connecticut:
Dear Bro. Al, It's amazing just how bright and life-changing those epiphanies can be once one is freed from the shackles of legalism. I have often imagined it must be exactly how a captive bird feels when, after being held tight, his wings pressed close to his body and the hands holding him squeezing too hard, he is finally released. Those wings, when freed, often take that little bird higher then he's ever been before -- and farther! How very bold of Mr. Gladwell to proclaim that he knows for certain there are fewer than ten "sound" churches in all of Michigan (and that his is one of them). That is the height of arrogance! Instead of embracing his brothers in Christ, whether he agrees with them on everything or not, he does exactly the opposite of what Jesus and the apostles did. He shuns, distances himself, and casts aspersions upon those who don't share his personal views. He erects barriers that a genuine Christian would be trying to tear down!
From an Elder in North Carolina:
Brother Al, I have read the trash that Daniel Denham has written, and I believe that it offers an opportunity for us all to stand for the principles that Jesus showed us --- i.e., pray for those who persecute us. I would like to offer a suggestion that your entire readership pray for Daniel Denham (as well as Michael Hatcher, David Brown, Dub McClish and all those like them) by name. Let us ask the Father to work powerfully in their lives so that they might come to understand that what they are doing is NOT the way Christians behave!! I am sure that you have heard the story of the farmer that was asked why he hit his mule between the eyes with a 2x4. He said it was to "get his attention." Let us pray that God will do this for these men, getting their attention!!
This is a great idea, brother. Thus, I would like to ask each one of you who receive this issue of Reflections (I presently have just under 20,000 subscribers, and I know there are many, many more who read these writings online) to take a moment right now to pray that the hearts of these men might be softened by God's Spirit, and that their minds might be opened to His grace and Truth. May they come to understand that their behavior is shaming the name of our Lord, and that they are doing great harm to His cause on earth. I believe it will truly take a miracle to reach these men, so let's pray for one!! --- Al Maxey
From a Reader in Florida:
Brother Al, I don't believe this Contending for the Faith group will get many converts. It seems they are making more enemies than they are making friends. They really don't know how to teach; they just try to force their beliefs on people. Is this some weird little group within the Churches of Christ that should be avoided?!
I have to be frank --- this is a dangerous faction within our movement! They will have much to answer for one day! Several people over the years, including the above woman, have joined the Internet discussion group (CFTF) that is run by this faction, and have sought to ask them questions about their beliefs and practices, as well as present to them a different perspective. They only last a very short time on there before they are viciously attacked and banned from the group. Many times they are accused of being ME, as was the case with this woman. On Tuesday, June 21 (message #39,361), Keith Sisman, a preacher in England, and the owner of the Internet group, wrote to the group (and to this lady), "We all took a vote and think you're Al Maxey!" Another member of the group actually bothered to do some checking, discovering who she really is. They are terrified, however, that "Al Maxey might show up on the list" and begin sharing his teachings with their disciples. After casting this woman from their presence, Mr. Sisman has made a new rule for the "discussion" group, which he placed on the web site on Thursday, June 23 (message #39,409), that "will allow sound brethren to teach in public" on the CFTF group, but "will shut off the apostates." Only "those brethren we know to be faithful" will be allowed to teach on the list. Others can always ask a question, but they will not be allowed to respond ... unless the leaders deem them "sound" and "faithful." This rule will "allow sound brethren to teach, and those outside our circle to read their posts, but not engage" them in any discussion. "We must curtail the heretic, but allow the freedom to teach to respected brethren." Wow!! Such paranoid sectarian totalitarianism ought to concern us, for it is destroying lives. It also shows they have a pathological fear of anyone actually engaging them in discussion on their legalistic, patternistic views, for they know only too well that they cannot reconcile them with the teachings of Christ. May God give us the strength to fight the good fight against such godlessness! Perhaps our British brother needs to go fetch a history book and read up on Hitler and the Third Reich. Oh, how quickly we forget where such attitudes and actions lead. --- Al Maxey
From a Reader in Ohio:
Dear Brother Al, I was raised in a conservative Church of Christ, and have several present and former family members who were elders and ministers. I have had several "epiphanies" over the last 50 years, but just didn't know what they were. Your Reflections have really helped me to better understand many of my personal thoughts that I have gained from my studies. Some brethren from previous generations would most likely turn over in their graves if they were to hear several of our much clearer understandings of the Scriptures! By the way, we are on an extended trip through several states, and we hope to visit your area in September!! We want to be there on a Sunday and worship with you. I have also read and shared both of your books -- Down, But Not Out and One Bread, One Body. Please keep up the challenges that you are presenting to us!
From a New Reader in Florida:
Brother Al, I just read your Reflections on "Life-Transforming Epiphanies," and it so describes me and my experience in recent years! As I read it, I got all choked up and teary-eyed, because it was amazing how closely it described my same experience. It was really a good reinforcement for me. Thank you!! Years ago, when I divorced, I just knew that I was going to go to hell, and that there was nothing I could do to change that. However, I got your book Down, But Not Out, and it has helped me immensely. I have been a "late bloomer," but it is better late than never, and it has been an absolutely exciting journey for me to learn about the real freedom of God's grace. I have read many of your Reflections (a friend shares them with me), however I would now appreciate subscribing to them. Thank you!
From a New Reader in Louisiana:
Bro. Maxey, I am the lead minister for the ------ Church of Christ in -------, Louisiana. We are a congregation in the healing process from legalism. I just wanted you to know that you have been so helpful in our process of awakening and becoming a grace-centered church. Please add us to your Reflections mailing list, and please also keep doing what you do!!
I visited the web site for this congregation (which is very professionally done, by the way), and was pleased to see they have placed a large icon that visitors and members may click on to go to my Reflections web site. I want to thank the leaders of this congregation for this link on their site. May it truly help others to come to know God's matchless grace. By the way, any congregation or individual that would like to place a link to my Reflections on their congregation's web page or personal web page are free to do so. You don't even need to ask. --- Al Maxey
From a New Reader in California:
Dear Brother Maxey, I have been a member of the Church of Christ for my entire life, and at the same congregation of about 400 members for 25 years. In fact, it has been said that we're a "prominent family" in this congregation, with my father-in-law being one of the elders. However, about two months ago my husband and I decided to leave our congregation, which has been very difficult for us (there were some unethical and immoral things happening that we could no longer turn a blind eye to). We prayed that the Lord would lead us to another church family where we could serve Him better. Since all of the Churches of Christ in our area are very legalistic, we were led to a Christian Church (with roots in the same Stone-Campbell Movement). We have attended here for six weeks and love it!! They have instrumental music, but that isn't a problem for us. The only thing I have struggled with is their view on baptism, so I have been wrestling with God about this. A few weeks ago a dear friend sent me your Reflections on baptism, and after reading them, and after much study from the Scriptures, I now have peace about it all. I am so glad that the Lord has used this to challenge my previous convictions on the Scriptures! What amazing freedom I now have!! Thank You for your perspectives, and for being His voice in my confusing/noisy world. Please add me to your subscription list for your Reflections. I look forward to your weekly studies.
From a Reader in Illinois:
Dear Brother Al, I've just finished reading "Life-Transforming Epiphanies." It was a very interesting issue to me, especially since I was raised in a Non-Institutional congregation of the Churches of Christ. The last several years have been an interesting process for me as I have tried to understand God, Jesus, and the Bible, and how they all fit together in ways that before I never even imagined. I am liking what I am slowly learning!
From a Reader in California:
Brother Al, Please pass along my heartfelt Thanks to the brother for his willingness to share his spiritual epiphanies. Please let him know that he is traveling down a spiritual road that was made straight by John the Baptist; a pathway very well trod by many people who have come before him and, hopefully, many more who will follow. I share his hope (and yours) that more and more people will be freed from the bondage of legalism, and that they will allow themselves to experience the joy and freedom of God's Holy Spirit working through them. It is so refreshing to see this brother's love for God's Word and his willingness to let God mold and shape him into what He wants him to be.
From a Reader in Maryland:
Brother Al, The gentle brother's epiphanies are much the same as I experienced attending the Christian Church after my "defection" from the Church of Christ. I could quite easily have written that list, with a few more items probably added. I am encouraged that others have similar ideas and thoughts, and am so grateful that you have shared them with us. God bless you, Al.
From a Reader in Arizona:
Brother Al, With respect to the article on the brother's epiphanies, it is always encouraging to hear of another person that has escaped Satan's devices!! The quote from Upton Sinclair at the top of your last article, by the way, is much too close for comfort for most supported preachers. I'm thankful that you can share it in good conscience!
From a Reader in Georgia:
Brother Al, Thank you for sharing the "Ah-ha" moments of this young man. I think most of us can relate to the moment we, like him, came to those same, or similar, conclusions. They are indeed moments of freedom, but they're also moments of emotional burden as one realizes just how wrongly they've been taught in the past. Having to take a stand against false teaching is quite difficult for a young person to do, and I hope that God will place good men and women around him to continue to encourage him through the difficult times. There are those among us who once threw the baby out with the bathwater, and rejected God entirely, because of the misinformation given to us. Fortunately, God's calling in one's life is nearly irresistible and His pursuit is relentless. Keep it stirred up, brother!!
From an Author/Speaker in Kentucky:
Brother Al, I would like to know if the individual who had the epiphanies left the Churches of Christ completely, or if he's a member of another Church of Christ congregation that is simply less bound to law. That has been the hardest decision for many members of the Church of Christ to make when they have finally been enlightened -- do they stay and try to make a difference, or do they just leave completely? How do you feel about it?! I admire your diligence and your longevity, Al. I know the hours you must put in, being more of a writer than a speaker myself right now.
The decision whether to stay or to leave is a very difficult one, and many things factor into it. One of the biggest is whether by staying one feels he/she has an opportunity to make a difference in the lives of those with whom he/she has chosen to remain. In my own case, I felt God was calling me to remain with this faith-heritage and help bring about some much-needed change and reform. God has clearly opened doors whereby this is taking place. The situation may be different for others. I have dealt with this very question in one of my early Reflections -- Issue #20 -- "Why Do You Stay?" A Rationale for Continued Association. Along these same lines, I think the reader might find my thoughts on Dr. Leroy Garrett's book "A Lover's Quarrel" -- Reflections #107 -- very helpful. --- Al Maxey
From a Minister in Alabama:
Dear Brother Al, One experience every Christian needs at some point in their life, especially those who have become hardened doctrinaire types, is to have some hardcore central belief blown up and undermined. When that happens, it chastens us and humbles us so that we come to realize that we were dead wrong about something we once were so certain was absolutely crystal clear. We further realize how much grace we need, as well as how much grace we should be giving to those with whom we disagree. In fact, we realize that those with whom we disagree may actually be right! Radical humility about my present conclusions (and those of the past) and radical grace toward those with whom I disagree are two features of the heart that we, especially those of us in the heritage of the Stone-Campbell Movement, truly need. If we had those, then, even in disagreement (Romans 14), we would be able to function within loving relationships and accomplish the kind of unity God desires.
From an Author in Kentucky:
Dear Brother Al, I loved the epiphanies, especially -- "Salvation is found in a Man (Jesus), not a plan; in a Person, not a process." I said something similar once on Facebook and nearly started a Holy War between several of my friends!! I finally deleted the entire thread when some ("Christians") started getting too aggressive. Funny thing -- Jesus said we'd be known for our love. Some seem to think that translates into mean-spirited attacks on each other. Go figure!!
From a Reader in Texas:
Dear Brother Al, Would you please send an autographed copy of your new book One Bread, One Body to my daughter. She introduced me to your Reflections a number of years ago. She has been an example to me, as she is one of the most godly, spiritually mature women I know. She truly loves our Lord and Savior. She is filled with His Spirit. Without saying a word, when you see her wherever she is, you know that she is one of God's children! I admire her very much!! Because of her spirit of searching for the Truth, she found you, and then introduced me to you. You have been one of God's great blessings in my life. When I began to read the Scriptures on my own, I was puzzled about what I was reading and what I had been taught. Thanks to you and my daughter, I have come to see the Truth. For that I praise God. May our gracious God continue to fill you with His Spirit as you work to show His grace to those held captive to sin and death.
From a Missionary in Hungary:
Dear Brother Maxey, I have just finished reading your critical analysis of the King James Version -- Reflections #88 -- and it was excellent!! I am an American missionary in Hungary, and have been using the New International Version happily for over 20 years!! A friend of mine from the US recently sent me some emails condemning the NIV, saying it's "from hell." I did a little research on the links he provided me, and they were all from "KJV Only" crusaders, which doesn't do much for their credibility. Al, your study was one of the best I have seen so far on the KJV. Blessings to you!! We should connect on Facebook.
From a Reader in Tennessee:
Brother Al, I surely have enjoyed your Reflections since signing up for them last month. Thank you for your common sense approach to explaining the Scriptures. It is surely refreshing to finally have something to read that is both thought-provoking and saturated with biblical Truth, rather than with weird made-up doctrines from the 1950's. My wife and I have both become very weary lately with the constant bombardment of the legalistic wing's doctrine (which is sometimes no different than borderline blasphemous teaching). Your teachings, however, are a breath of fresh air!! Many blessings to you and your family, and may the Spirit guide you through this new week.
From an Elder in Florida:
Brother Al, It is great to have you back in the pocket again after your vacation! You were missed, but I know what it means to have a respite from work. I wanted to thank you for your Sermons on CD. I have been using several of them the past few weeks while we are between preachers, and I just wanted you to know how much I appreciate these materials. I hope and pray that all is well with you and Shelly. Your friend and brother forever!!
********************
If you would like to be removed from or added to this
mailing list, contact me and I will immediately comply.
If you are challenged by these Reflections, then feel
free to send them on to others and encourage them
to write for a free subscription. These articles may all
be purchased on CD. Check the ARCHIVES for
details and past issues of these weekly Reflections:
http://www.zianet.com/maxey/Reflect2.htm